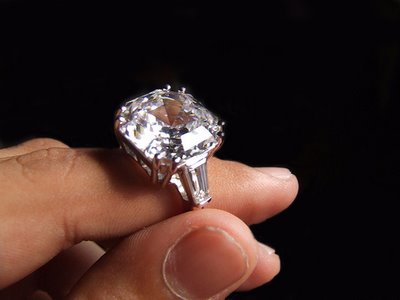 Getting a bigger bang for the buck (or any bang for that matter) counts more than ever in an increasingly saturated marketplace.
The advent of multiple new and traditional media channels – and the ever increasing weapons of mass distraction – makes it prudent for one to do so.
Just like the four Cs of selecting a diamond, the Four Cs of marketing are valuable tips that can help you choose wisely before investing in marketing. They are: Customer-focus, Creativity, Connections, and Calculation.
Customer-focus
Knowing your customer is the first and most important tip. Marketing campaigns fail when companies do not pay insufficient attention to their customers.
For a start, find out where your customers hang out, what they like to do best, and what their spending patterns are like. For example, do they only purchase during a festive period (eg holidays) or throughout the year? Be rigorous in studying where your most important customers are. The 80/ 20 rule where 80% of your business comes from 20% of customers definitely apply.
Some important questions you need to ask:
· What do your customers do?
· Where do they frequent?
· What are their lifestyle/ working habits like?
· How do they respond to different media?
· Does your product or service need a lot of explanation or will a simple message suffice?
· Does it solve a problem or fulfill a need/want?
Creativity
A spark of genius, clever twist, or imaginative approach can transform an otherwise run-of-the-mill campaign into a highly effective one. Look at non-traditional ways of selling your business, and focus on innovative approaches that can capture your customer's attention.
For example, rather than distribute flyers, why not give away bookmarks, books, notepads, calendar cards and other items that people can keep and use? Organise contests where you reward people with the most ingenious ways of drawing people to your business. Dress up as a clown and distribute name cards downtown. Business service providers could give away a free book or seminar offering advice and tips on saving money, for example.
Connections
Building strong relationships with the right organisations and the right people is primary to marketing success. In this modern world, networking is important. This is even more so in the age of social media. The wider your business network, the better your chances of success. In fact, this is the foundation on which successful insurance, healthcare, and other direct selling companies are built upon.
Find out who the key movers and shakers in your field are, and learn from them. Always maintain an updated list of media contacts, reporters and editors who can help you publicise your business. Similarly, find opportunities and means to regularly contact your customers, suppliers and business partners, keeping them posted of new products and developments.
Your customers can also be a good source of useful leads. Take the time to talk to them, ask for their advice, and encourage them to refer their friends, family and associates to you.
Calculation
You cannot manage what you cannot measure. It is indeed crucial for you calculate the effectiveness of your different marketing efforts, be they direct selling, advertising, roadshows, blogs (though the jury may be out on this one), web marketing or others. Have a reasonably accurate and reliable means of assessing the effectiveness of different approaches.
Cut-out coupons, contests, lucky draws, telephone hotlines, email responses, surveys, and feedback forms are examples of measurement tools. When your customer visits you, ask them how they heard about you and write that down. Compile a report to summarise the outcome of all your various advertising and selling avenues. This will help you gauge where your money is best spent.