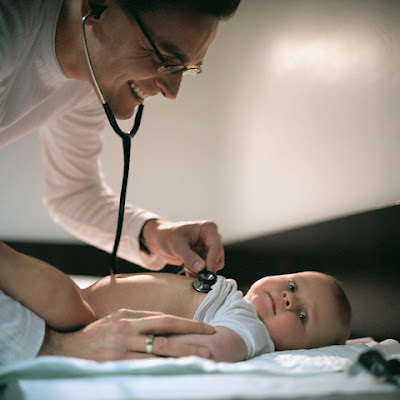 Courtesy of mexcast
Suppose that you are feeling unwell (hopefully not!), and you go and see your regular physician. What will be the FIRST thing that he or she does?
a) Ask you questions, check your temperature/pulse/blood pressure, and conduct a series of examinations?
b) Prescribe you with the required medicine and recommended dosage?
c) Give you a medical certificate (MC) so that you can rest for the day?
d) Stretch out his/her hand and ask for money?
Well, no prizes for guessing that the answer should be a). I don't think any of us would be comfortable visiting a doctor who does any of the other things first (unless of course you aren't really feeling sick).
Unfortunately, getting the right diagnosis hasn't been a strong point for many marketers. We spend so much time debating internally on what our product or service should have that we have forgotten to include our customers in the equation. Marketing planning in a vacuum is futile if one isn't in touch with the reality faced by one's clients.
In the eyes of many, marketing is synonymous with marketing communications – ie advertising, public relations, events and roadshows – or direct sales (in the base of B2B businesses). Few pay attention to the need to include market research and customer input in the product development and service delivery process.
The end result? Bigger, cleverer and more strategic advertisements, or bolder publicity campaigns with great stories splashed across the front pages of the main dailies. Razor sharp social media initiatives that garner thousands of followers on facebook, 10,000 on Twitter, and maybe 100,000 daily visitors on your home page.
However, the impact on your bottomline? Marginal at best.
To create an enduring competitive advantage, it is paramount to pay attention to what your targeted customer needs, wants or desires. Spend some time out there talking to them and understanding their concerns. Conduct surveys to determine what their preferences and attitudes are towards certain products and services. Where possible, learn to probe deeper to determine where their true pain points lie.
Some of the questions you may wish to ask could include the following:
1) What are the top three concerns that you face in buying _________ (the specific area)?
2) What do you normally do whenever you need to __________? What are some of the alternatives that you would consider in fulfilling that need?
3) How do you normally consume ________?
4) What is the most painful thing about having to use ____________?
5) In a perfect world, what would your ideal situation be like for handling this problem/issue/desire?
6) If you are the chief scientist/researcher of our company, what would you include in our product/service?
7) Do you enjoy the buying process? If not, what bothers you the most about purchasing _________?
8) Are there any other concerns that you have about __________?
Just as a doctor needs to do an examination to find out where the real problem is, a true marketer needs to address the real concerns faced by his prospects. Involve your customers from the onset rather than the sunset. It will help you to tailor your products and services to better meet your customer's requirements, without spending unnecessarily amounts on R&D efforts that fail to address the real issues. What's more, it will help you to create fans who will help generate positive word of mouth – something that a flashy ad alone could never do.