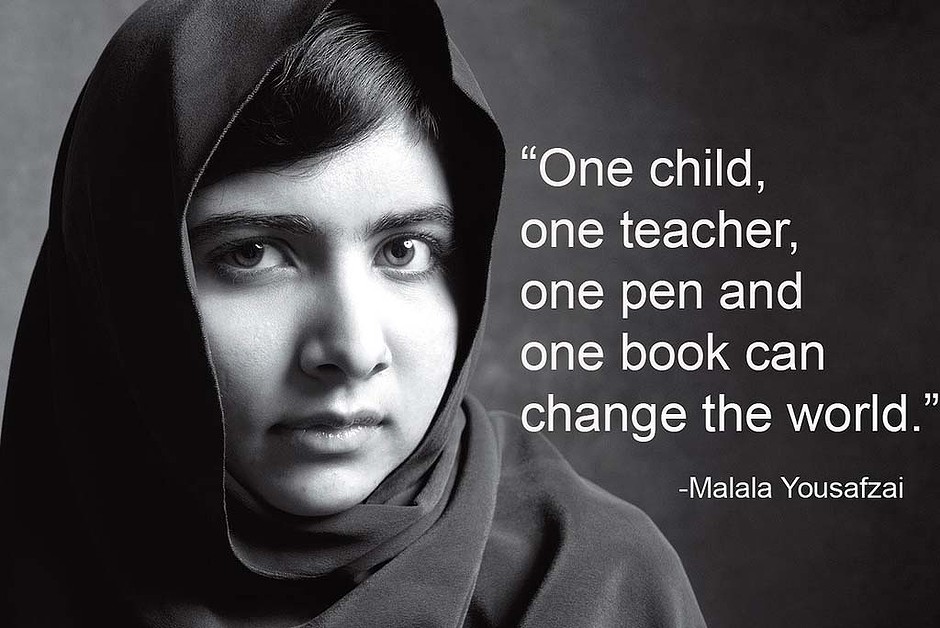 Courtesy of The Legacy Project
"Let us pick up our books and our pens," I said. "They are our most powerful weapons. One child, one teacher, one book and one pen can change the world." – Malala Yousafzai
Malala Yousafzai is not your typical teenager.
While others her age were taking selfies of themselves on Instagram, or posted about the food they ate or outfits of the day they wore, Malala worked feverishly to change the destiny of millions of girls in South Asia, the Middle East and Africa.
Winner of the Noble Prize for Peace in 2014, Malala used her impressive skills in written and oratorical skills to stand up for children's education. A member of the Pashtun tribe in the picturesque Swat Valley of Pakistan, her life story was truly remarkable.