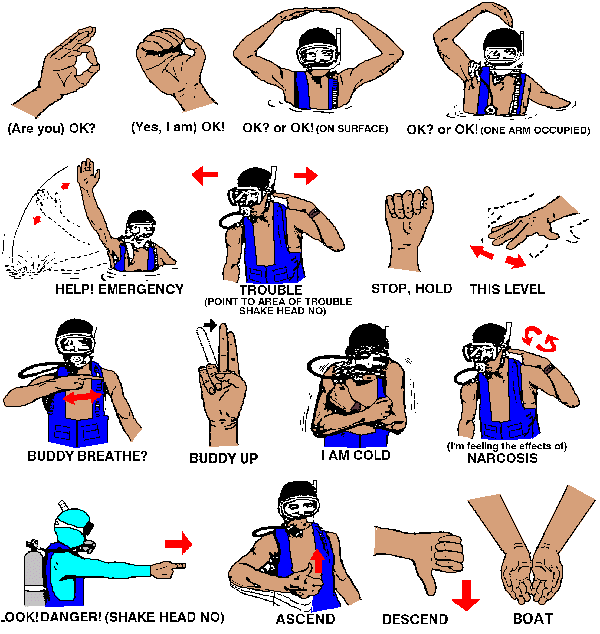 Reading the right diving signals can save your life (courtesy of A Nice Gesture)
What's the similarity between body language, hour of the day, voice level, "weather", and tone of email? Give up?
Well, they provide perceptual cues on how somebody is feeling and are useful in determining whether you should "go for the kill", wait for another opportune moment, or adopt a different strategy altogether.