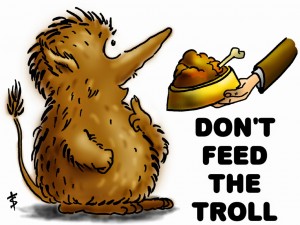 Source of image
Social media is a double-edged sword.
Put to good use, it can be a salve for humanity's woes. Social media allows us to share helpful content, seed ideas, connect with long-lost friends, and form communities around specific interests, relationships and affinities. It also lowers the communication barriers for small businesses, solo-preneurs and freelance talents, allowing them to reach their markets at a fraction of the cost.
Unfortunately, social media isn't always "sugar, spice and everything nice". Anybody who creates and publishes public content on a blog, YouTube channel, Facebook page or Twitter account know that it comes with the inherent risks of being flamed or criticised.