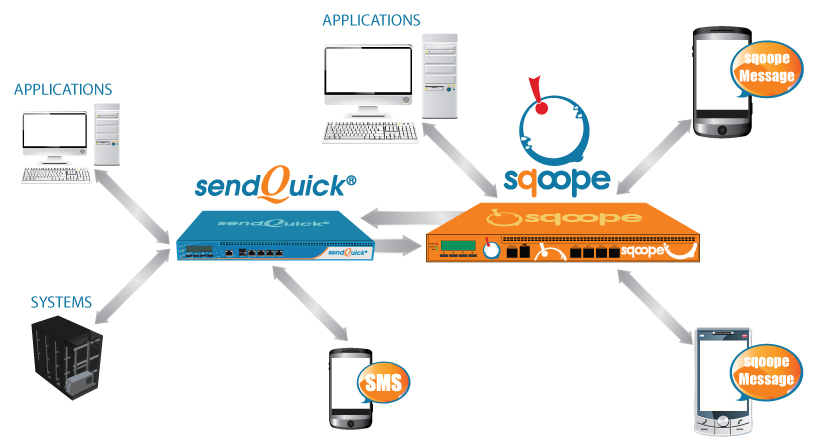 Easy enterprise messaging with sendQuick (SMS) and sqoope (data messaging)
Everybody's on an instant messaging app these days.
Fast, convenient and almost idiot-proof, they allow us to communicate quickly with each other via text, photos, videos and more. Tapping on our data connections – be it 4G or WiFi – data-based messaging is just as instantaneous as SMSes without incurring higher mobile charges.
However, messaging on a consumer platform becomes a little dicey when it comes to work. For a start, what happens if an employee leaves the organisation? Would the organisation still be able to access his or her message files and records?
Consumer instant messaging platforms may also be subject to various security risks like phishing attempts or "poison URLs". In addition, archiving key decisions made via messaging may be virtually impossible due to personal privacy issues.
What then should companies do?