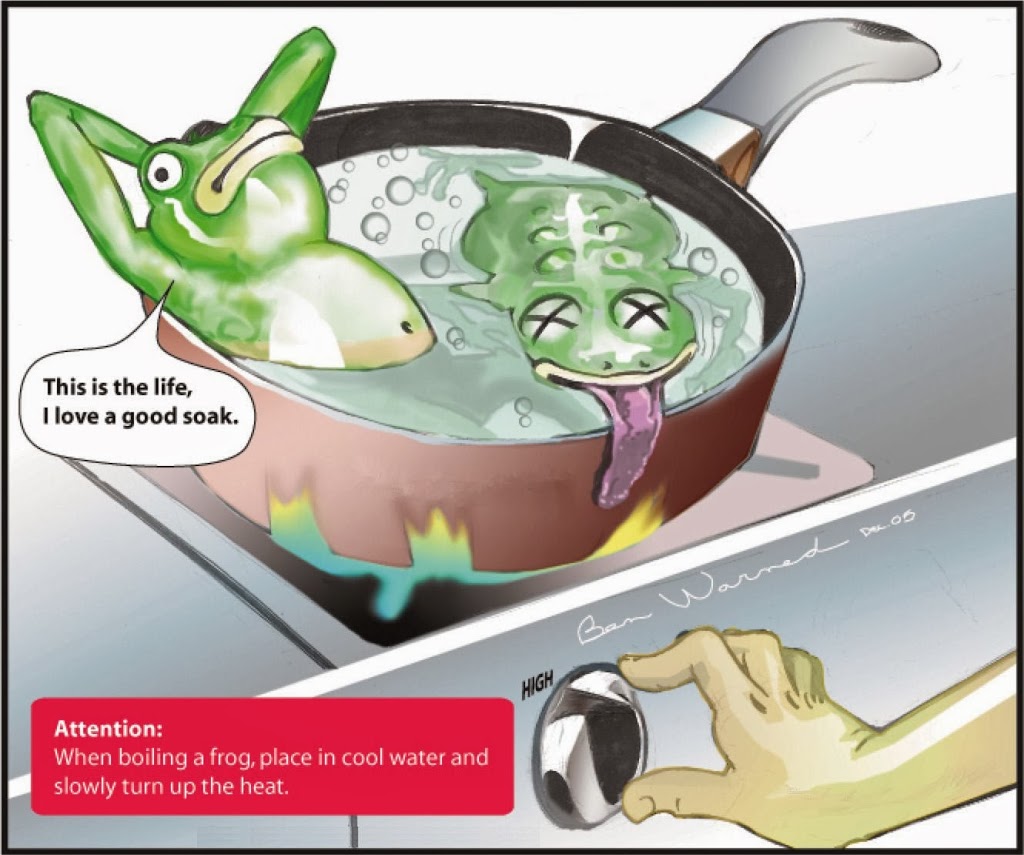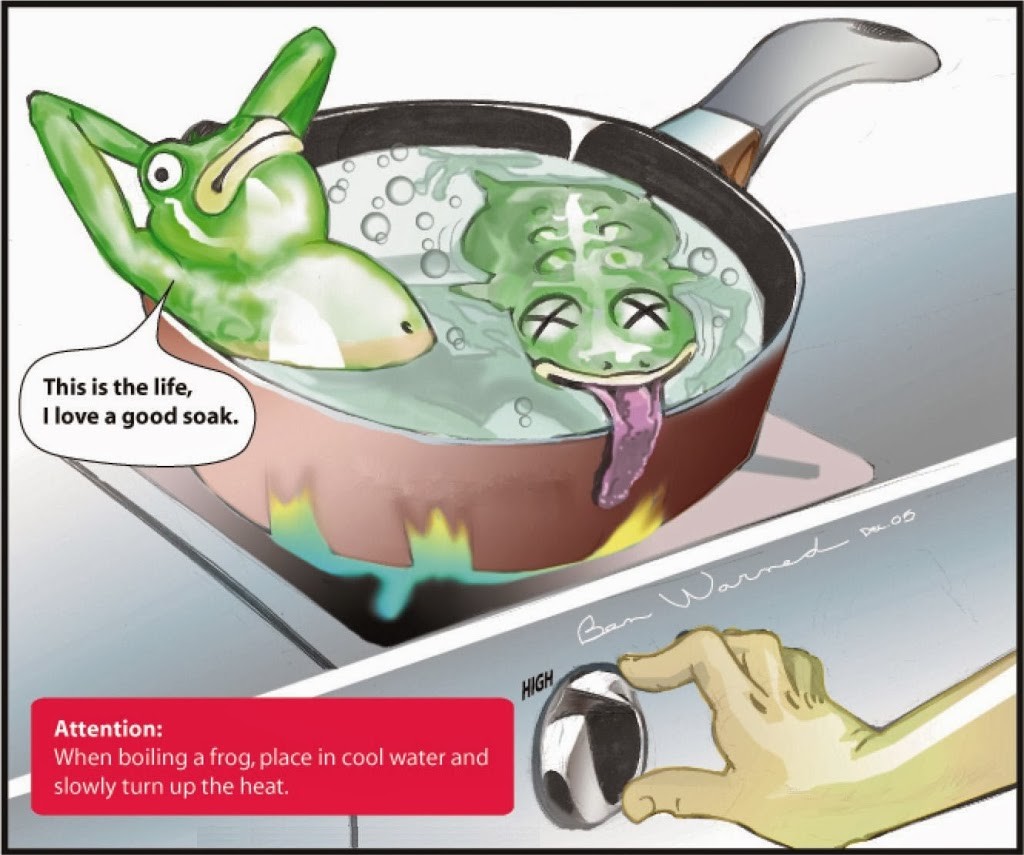 Image from ahhh_poetry
Have you heard the story of the frog in a boiling pot?
Well, if you drop a live frog into a boiling pot of water, it would immediately leap out and save its life. If, however, our webbed protagonist sits comfortably in a pot of room temperature water which is slowly heated up, it would be slowly boiled to death.
Frog legs, anyone?