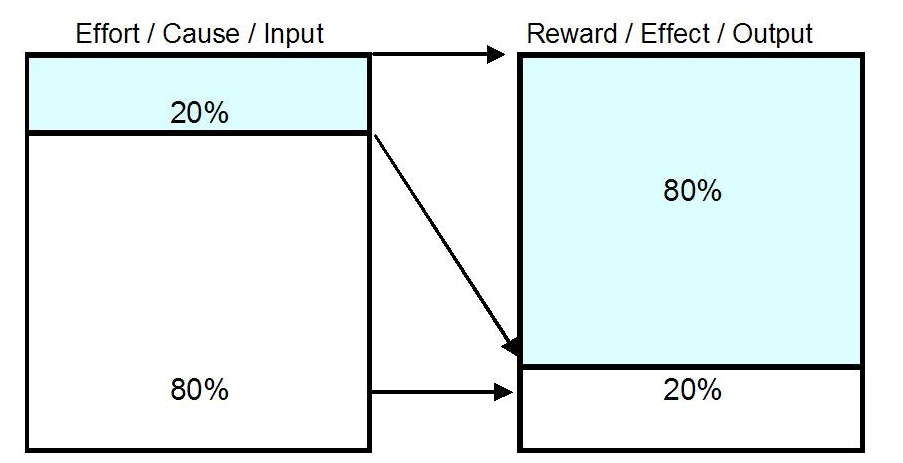 Courtesy of evolving SEO
Have you heard of the 80/20 rule?
Known as the Pareto principle, the 80/20 rule is also known as the law of the vital few. First conceived by management consultant Joseph M Juran, it is attributed to 19th century Italian economist Vilfredo Pareto. The 80/20 rule essentially states that "80% of the effects came from 20% of the causes".