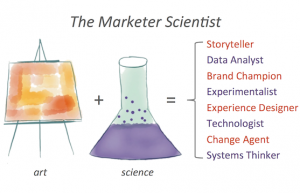 The Marketer Scientist is a new superhero (courtesy of Search Engine Land)
In the world of marketing, there are two schools of thought.
The first – and more common – group believes that marketing belongs to the rarefied world of advertising professionals, PR experts, and market research wizards. Every step is finely calibrated, like strokes to a canvas made by a master.