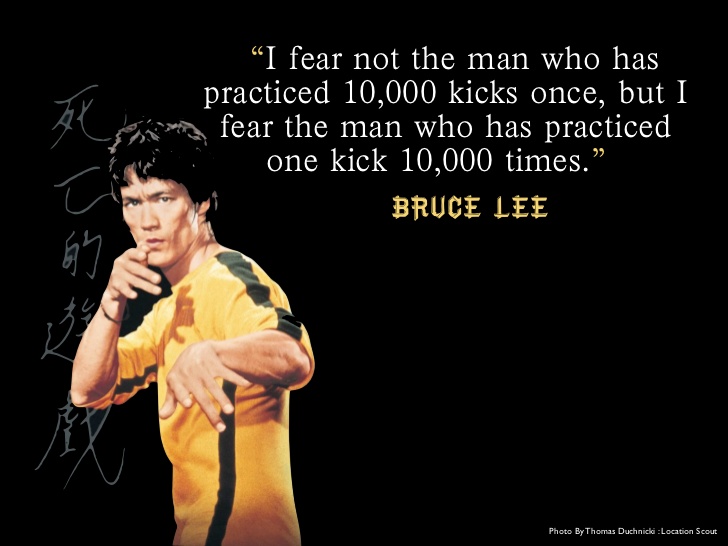 Bruce Lee obviously knows the value of deliberate practice.
How does one become a world class performer in any field? Can we improve our chances of success despite being born to adverse conditions?
With an eye-catching title and an alluring subtitle – "What Really Separates World-Class Performers from Everybody Else" – Fortune editor-at-large Geoff Colvin's book "Talent is Overrated" provides excellent food for thought in today's knowledge economy.