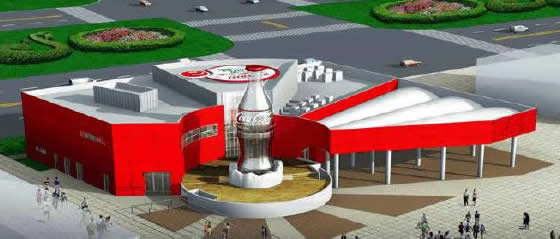 Coke Pavillion at Shanghai World Expo (Courtesy of Coca-Cola China)
Have you wondered how Coca-Cola became the world's leading brand?
Well, thanks to Coca-Cola, I'm about to find out.
I've been selected by Coca-Cola to be one of two bloggers (the other is Alvinology) to fly to Shanghai for the World Expo to cover the launch of its pavillion, explore its new Global Innovation and Technology Center (GITC), and attend events such as its Founder's Day ceremony and an Expo Celebration Concert.