Founded by Walter Lim, Cooler Insights has a team of experienced content strategists, designers, account managers and analytics experts. Learn who we are here.
The Cooler Insights Story
Founded by Walter Lim, it started as a marketing and lifestyle blog in October 2005 and have pivoted to become a digital marketing agency. To date, we've helped over 67 companies and trained more than 3,300 professionals and students in over 170 workshops in digital marketing, content marketing, marketing psychology, social media marketing and brand storytelling. Our clients include the Pan Pacific Hotels, PARKROYAL Hotels, Singapore Press Holdings, Gleneagles Penang Hospital, Eagle Brand, Jurong Point, Mount Elizabeth Medical Centre, Coca-Cola, Citibank, Bosch, Kaplan, Ministry of Communications and Information (MCI), NTUC First Campus, People's Association, Infocomm Development Authority, Hwacheon Asia, and many others.
Why You Should Work With Us
So why should you work with Cooler Insights? Here are 6 reasons to choose us:

Content First
We firmly believe that building a strong content foundation is half the battle won. This is the most important competitive advantage which you can give to your business.

Social Media Savvy
As social media trainers and speakers, we keep ourselves constantly updated with the changing algorithms of Facebook, Instagram, Twitter, YouTube and other social channels.
Search Engine Friendly
We understand how Google, Bing and other search engines work, and incorporate Search Engine Optimization (SEO) best practices to your content.

Analytics Driven Results
You cannot manage what you do not measure. We look at the numbers to help you achieve the best online outcomes.

Creative Communicators
While we are techies and geeks ourselves, we are also PR professionals, writers and designers. Every piece of content is a labour of love.
Social Media Influencers
The best way to understand digital is to live digital. All our content strategists are bloggers and niche influencers.
As the world of commerce migrates towards an online-first posture (just look at how big the four 'A's are – Amazon, Alibaba, Alphabet and Apple), you'll need a partner who can marry both the art and science of online influence to your advantage. That's where we come in.
Building your business through the power of content marketing and brand storytelling
Together with our founder Walter Lim, Cooler Insights has a team of 7 content strategists, designers, account managers, and analytics experts. Learn more about them here.
Founder / Chief Content Strategist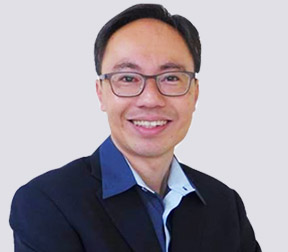 A prolific business blogger, he writes for leading social media and technology websites like Social Media Today, Startup Nation, Tech In Asia, e27, Outbrain, Equinet Academy, Duct Tape Marketing, Spin Sucks, Tweak Your Biz, and Yahoo! News, and was featured on The Straits Times, TODAY, and Power 98.
Formerly the Director of Corporate and Marketing Communications in various government agencies, Walter is also a council member of the Media Literacy Council, course developer and trainer at Equinet Academy, and masterclass trainer at Marketing Magazine.
Partner / Account Director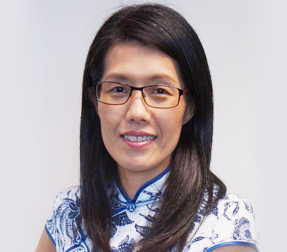 Previously organisational change agent in leading people and public sector organisations like NTUC, IDA, LTA, A*Star, NEA and PSB (now SPRING Singapore).
Former Deputy Director of IT in NTUC HQ, she spearheaded four Facebook Fan Pages for NTUC Communities between 2011-2012, and managed an NTUC PME Workplace Advisory Mobile App in 2012.
At IDA, Tina managed industry briefing on IT procurement plans for the whole public sector in 2005 where over $2.2 billion worth of Singapore Government IT tenders were announced. She also assisted in bringing LTA, NEA and A*STAR on their business excellence journey.
Senior Consultant/ Content Strategist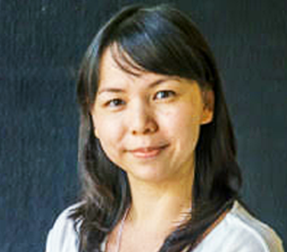 June has 10 years of experience in corporate communications, investor relations, and social media content.
Her personal blog, mamawearpapashirt, was shortlisted as a Finalist in the 2012 Singapore Blog Awards (Family Category). It was also featured in various media, including Channel NewsAsia, News radio 93.8, and The New Age Parents.
June's past clients include Tigerair, Oxley Holdings, Sincere Watch, MDIS, and The Commissioned. She contributes regularly to Singapore Motherhood website and Motherhood magazine, and currently writes for Expedia website and petite travellers blog.
Education wise, June possessed a First class Honours degree in Media & Communications from the University of Melbourne, and was a top student in Ngee Ann Polytechnic.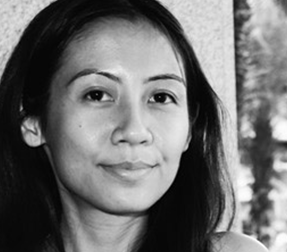 Evelyn has over 20 years of experience in the editorial field from copywriting to music journalism.
Her clients include the LKY School of Public Policy, NewBase (formerly Publicitas Singapore), KiasuParents.com, Friso Singapore, Capitol Piazza Mall, Singapore Airlines, EDB Singapore, Reader's Digest and Discovery Channel Magazine.
In 2015, Evelyn led 16 writers to produce photo captions for an exhibition on local rock music, to mark SG50. The exhibition garnered positive media coverage and TODAY newspaper described it as a collection that "offers precious insight into just how rich the [music] scene was—and is."
An avid blogger, Evelyn's blog was selected as Best Family Blog finalist in 2013 Singapore Blog Awards organised by SPH.
An immaculate wordsmith, she has a Master of Arts in English Literature from the National University of Singapore.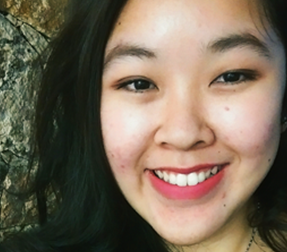 Laurentia graduated from Middlesex University, UK majoring in Bachelor of Arts (Hons) in Web Development.
A Multimedia Designer with skills in branding identity, social media posts, photography and video editing, Laurentia possesses a keen sense of aesthetics and front-end technical know-how.
She has a strong expertise in web design, mostly in Content Management Systems (CMS) like WordPress and Wix, as well as flat designs, user interfaces, typography, and illustrations.
Her clients include Jurong Point, Specialist Dental Group, Caterpillar Florist, Happily Eden After, National Kidney Foundation (NKF), Kiddiwinki, GoodAire, and Dapoer yoena (Indonesia).
Specialties: CMS (WordPress), web design, UI, Typography, illustration.
Admin and Media Executive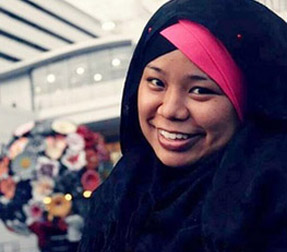 Liyana is a productivity strategist who spearheads a Virtual Assistants business in Singapore, VA-SG.com.
Dedicated to provide excellent levels of customer service by working in a systemised and professional manner.
Created and cultivated various online community groups on platforms such as Facebook, Meetup and LinkedIn.
Proficient in Waveapps, Intuit Quickbooks, MailChimp, Eventbrite, Peatix, Skype, Zoom; setup & management of various CRM software namely HighRise HQ, Nimble, Get Response, Slack and Bitrix24.net; setup and management of calendaring systems such as Acuity Scheduling, SuperSaas and Calendal.
Attained Professional Certificate in Networked Life, University of Pennsylvania and Startup Engineering, Stanford Online, Stanford University & Lean Startup Certification from Lean Startup Machine.
Currently embarking on her Diploma in Business Practise – Business Management at Singapore Polytechnic.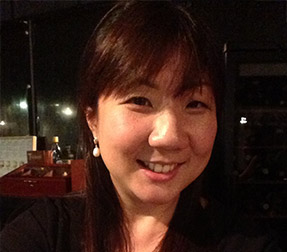 Karen has over a decade of content creation, social media, PR and copywriting experience.
In addition to maintaining a personal blog SuperFineFeline™, Karen has written freelance food, lifestyle and wealth management articles for publications such as Prestige, Her World and Yahoo.
She has worked with American Express, We Are Social, Sphere Exhibits, and boutique PR agencies. Karen was also part of the team that launched the highly successful Singapore Coffee Festival in 2016.
Karen graduated from the National University of Singapore with a degree in European Studies and Philosophy and has a diploma in French.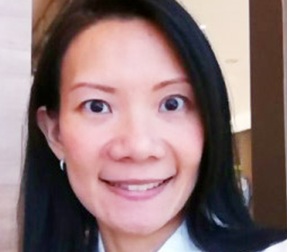 Versatile, resourceful, experienced in delivering quality content on diverse topics for print and digital media, Ruth enjoys creating content which works for her clients.
Her areas of specialisation include feature articles, website content, blogging, PR writing, corporate writing and ghostwriting.
Ruth's clients include SingHealth, National University of Singapore, Ministry of Education, Lico Resources, Singapore Management University, Freeboh, Asian Women's Welfare Association, Verztec and many more.
Her blog was named '2013 Best Mom/Dad Blogs' by Little Steps Asia and featured in Parents World, The New Age Parents, and Young Parents.
Ruth graduated from the National University of Singapore with a Bachelor of Arts and has a diploma in translation from Nanjing University.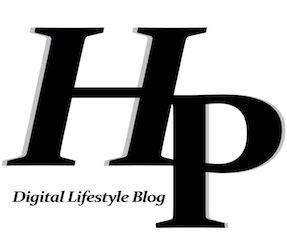 Started in 2007, Hpility SG is a digital lifestyle blog-portal that provides lifestyle content coverage. It is a winner of the Singapore Website Awards 2017.
Hpility's services focuses on influencer marketing, social media engagement, and photography services. It works with local and overseas influencers (both bloggers and Instagrammers), and managers editorial calendars and syndication schedules for clients.
Its founder, Yeo Hong Peng has 10 years experience in blogging and social media/content marketing. He was a finalist in the 2010, 2011, 2013 Singapore Blog Awards and was featured in The Straits Times, Channel 8 news and MyPaper.
Clients include Asus, Sony, Canon, Base Entertainment Asia, Coca Cola, Acronis, TaoBao, 99 Percent Hair Studio, DailyFresh, Plaza Premium Lounge, Korea Tourism Organization, Sudio, AccorHotels, Marriott Singapore Tang Plaza, Passpotter and many more.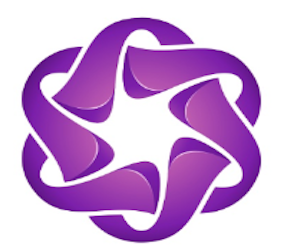 Helping businesses to go digital since 2005, Design Prodigy is passionate about changing how business and work is conducted through the enabling power of digital technology.
To deliver sustainable results to clients, it constantly research and implement new and improved techniques in digital marketing.
Design Prodigy focuses on digital marketing solutions which focuses on end-to-end engagement, and they include Semantic Search Engine Optimization (SEO) and Marketing Automation focused on Marketo as a solution.
To date, Design Prodigy has helped many blue chip companies to achieve their digital goals. They include the Mount Elizabeth Medical Centre, Gleneagles Penang Hospital, Bodynits, Specialist Dental Group, Novena Medical Centre, Pan Pacific Hotel Group, Singapore Press Holdings, and many more.
Lemonade IT Solutions Pte Ltd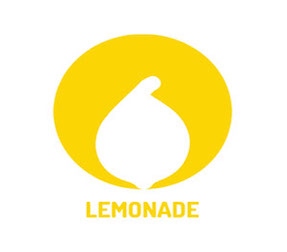 Lemonade is a full-service web design agency in Singapore that specialises in meaningful digital brand experiences that persuade, sell, and inspire. It specialises in web design and development, brand design and web marketing.
By employing a step-by-step approach to web design and development, Lemonade ensures that it's not only humans that understand its client's brands, but search engines too.
Lemonade has served more than 500 clients with many long term customers. They include Bayer, Pezzo Pizza, SNCF, Irish Chamber of Commerce and many more.
Marcus Wong / SEO Good Guys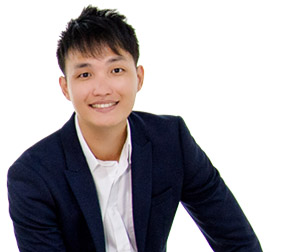 Marcus Wong is a digital marketer who specializes in holistic SEO. He runs a SEO blog called SEOGoodGuys.com.sg.
Marcus has been helping Singaporean small and medium businesses in SEO since 2011. His style of holistic SEO focuses on building a business' brand and authority in order to achieve long term ROI. He believes SEO does not belong in a vacuum, and synergy with other channels of digital marketing is key to a website's success.
Marcus has worked with a range of clients including: Singapore Sailing Federation, Boxgreen, Chère: Weddings & Events, Starlite Systems Technologies, Einstein Tuition, Web Imp Pte Ltd, The Orthodontic Clinic, Asta Academy, and many more.