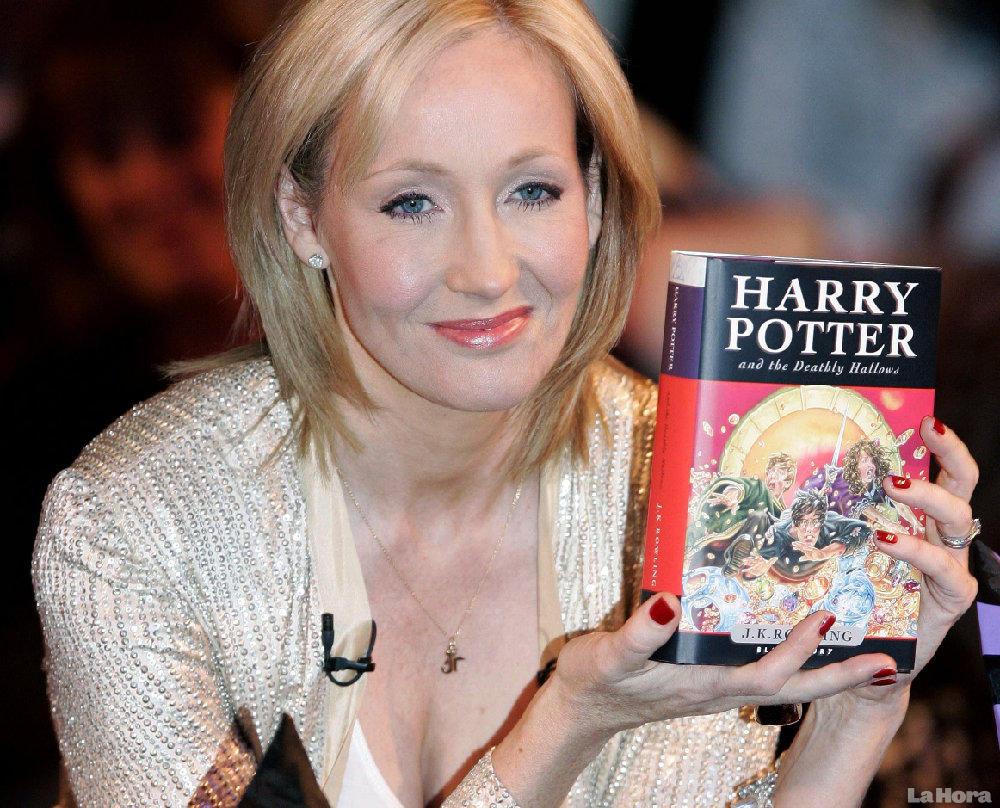 A good storyteller (like JK Rowling) makes a great marketer (Courtesy of tutor2u.net)
All this talk about conversational marketing, social media marketing, Word Of Mouth (WOM), and the spread of ideas can be boiled down to a few things.
One, the old ways of doing things are no longer relevant.
Two, existing marketing job scopes need to be radically altered.
Three, you need to equip people with new skills and capabilities.
In my mind, we probably need to have the following experts or specialists in the new marketing organisation of the future.
Authors and Storytellers
Spinning a good yarn is now more critical than ever before. Unlike the spin doctors of PR whose mandate is to weave momentary buzz, storytellers need to create a compelling narrative to bind all the loose threads of information in an organisation together.
These wordsmiths are like the script writers of your organisation, helping to craft creative prose that becomes a spellbinding story that your customers will find enchanting and fascinating.
Authors and storytellers don't just create a magical tale – they also look at how it can be best adapted to its various forms both online and offline. The best storytellers can exploit multiple media platforms and draw the audience into the story.
Creative Producers/Directors
"Lights, cameras, action!"
The world of broadcast and film production no longer resides in television and movie studios. It should now be a part and parcel of every marketing organisation worth its salt. In the age of video, audio and photo sharing through Youtube, Vimeo, Odeo, Flickr and other channels, having a creative producer becomes critical.
Consumers are no longer contented just to view a boring 30 second commercial on TV, or reading a bland-as-wallpaper newspaper advertisement. They want to be entertained.
Here's where having your own DJ, "television" producer or journalistic photographer becomes critical.
Community Managers
To enjoy success on social networking channels and platforms, you need to appoint community and relationship managers in your organisation. Think of them like your grassroot managers, event organisers, advocates and relationship managers all rolled into one.
Most of these people are not tied to the office. They spend the bulk of their time schmoozing with your community of believers – Facebook or face-to-face – and cultivate them.
The best ones are so successful that they can rally a group of your best customers to openly show their support for your company's products or services.
Experience Architects and Choreographers
In the new economy, great marketing is like a performance or a show. Customers expect their every encounter with your organisation to be a delightful one, full of pleasant surprises.
Here's where you need specialists who can design, curate and orchestrate the entire experience to be thematic and terrific.
True experience architects don't just look at ads, websites or shopfloor spaces as disparate spaces. Instead, they create, design and engineer every single touch-point to be an encounter that is meaningful and magical, enveloping customer's five senses of sight, sound, scent, touch and taste in memorable and mesmerising sensations.
Audience Analysts
Finally, the one last critical role in the marketing organisation of the future is one involved in the art of listening and calibrating. Like investment analysts who study company figures and charts, audience analysts are always familiar with the pulse of customer sentiment.
Their tools can be both online or offline – surveys, interviews, focus groups, secondary reports, customer feedback.
The chief difference between audience analysts and traditional market researchers is this – they are obsessed about the customer. Highly experienced in the art and science of analytics, these professionals can take a bunch of data, digest it, and present the appropriate measures in the most efficient and immediate manner.
Are there other roles in the marketing organisation of the future? Do share your thoughts here.