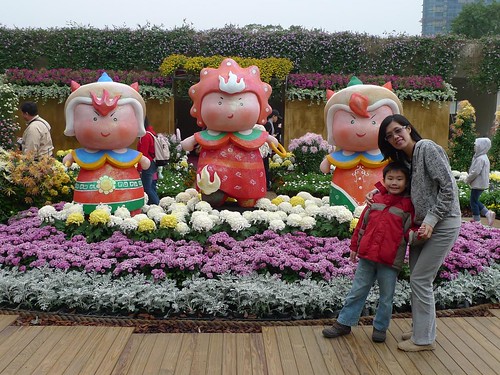 As some of you may know, my family and I went on a one week tour of Taiwan (labelled Taiwan Feast Indulgence), and we certainly had a wonderfully hedonistic time together. Our vacation from 3rd to 10th December covered Taipei, Neiwan, Taichung, Nantou, Kaohsiung, Taitung and Hualien. It was an especially meaningful and fortuitous trip for me as this was the second time I visited the island – my first visit was in 1983 or 1984 back when I was a bored teenager.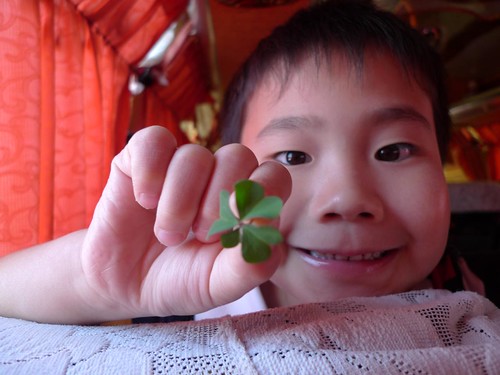 Attracting some 4.4 million annual visitors, Taiwan – also known as Formosa (or beautiful in Portugese) – is a major tourism destination for a primarily Asian market. Most of its visitors hail from mainland China, Japan and Southeast Asia. The island occupies some 35,801 km2 in its total land area, out of which about 70% comprises mountainous natural areas. Taiwan also has a population of about 23 million in total, out of which 98% are Han Chinese, and about 2% belong to 13 native aboriginal groups.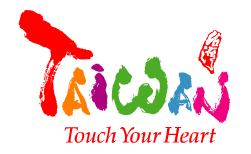 How has Taiwan "touched our hearts" during the 7 days? With a hat-tip to Elizabeth Gilbert of "Eat Pray Love" fame, here are the highlights of our tour:
Eat
Every day was a gastronomic overkill. Most of the hotel breakfasts featured endless buffets of Eastern and Western favourites.
From Tamshui Old Street, Ximending and Shihlin Night Market in Taipei, Feng Jia Night Market in Taichung, to Neiwan Old Street, we stuffed our faces with all manner of Chinese cuisines and beverages. We filled our tummies with streetfare like Oyster Mee Suah, Fried Chicken, Taiwan Sausage, "Lu Wei", "Da Chang Bao Xiao Chang" (like a hotdog coated with glutinous rice), as well as nourishing concoctions like White Bittergourd with honey, Lingzhi juice, Papaya milkshake, Grandma iron tea eggs, soya bean curd, and others.
Some of the restaurants we visited include one of Taipei's top chef's restaurant, Neiwan Theatre Restaurant, Modern Toilet Restaurant, a Japanese styled hot pot restaurant and an eat-till-you-burst Chuan Fu Mala Hot Pot where one could gorge on free flow Haagen Dazs ice cream.
Pray
After cramming our guts, we "atoned" for our gluttony by exploring the spiritual dimension of Taiwan. Religious sites visited include the sprawling and magnificent Fo Kuang Shan Monastery with a giant golden statue of the Buddha, Da Jia Jenn Lann Temple where the Chinese sea goddess Ma Zu is worshipped fervently, and the Fu An Temple where joss papers were "swallowed" by a burning pyre.
Especially notable was the Wen Wu Temple around the perimeter of the Sun Moon Lake in Nantou, and the neighbouring hotel where an appropriately placed "Pi Xiu" ( 貔貅) was said to prevent the Ching Sheng Hotel from collapsing during the 1999 great Taiwan earthquake. Wanting to gain some of the good "fengshui", we also visited the Chung Hwa Pui Shiou Museum and brought home some animals of auspiciousness.
Shop
We shopped till we nearly dropped at the thousands of shops, pushcarts, street vendors and shopping centres during our visit. Other than the usual souvenirs, food items, and toys, we brought home herbal remedies like Lingzhi capsules, as well as geomancy approved jade "animals" for good fortune. From the various night markets and streets like Wufengpu Fashion Street, to the hyper-classy Taipei 101 and the humungous Dream Mall in Kaohsiung (the largest in East Asia), it was retail remedy every single day!
What especially caught our interest were the burgeoning crowds of mostly mainland Chinese visitors thronging the 維格餅家 vigor kobo pineapple cake (鳳梨酥) shop. It was amazing how efficient their production processes were, and this led to the single outlet generating some NT$400 million a year in sales!
See
With a unique mountainous interior, Taiwan offered many interesting visual spectacles both natural and cultural. While its mountains and valleys can't quite compare to New Zealand's South Island, there were many impressive sights to behold. They include the staggeringly steep Taroko Gorge landscapes, infinite views of the Pacific Ocean from ravine risky roads, and the gorgeous blooms and man-made landscapes of the Taipei International Flora Exposition.
Of course, the streets of the cities in Taiwan offered lots of eye candy too – dressy dames and handsome hunks, aesthetically pleasing shopfronts, and the architectural marvels both old and new!
Learn
The highlight of the entire trip was the visit to the spectacular National Palace Museum. There, we marvelled at the intricacies of the Jadeite Cabbage and the natural fatty pork stone, appreciated the animal face inspired motifs on early Chinese bronze ware, learnt how to differentiate between dragons painted on Ming and Ching Dynasty vases, and understood why plain looking Celadon vases are priceless.
An especially invaluable experience for me was the opportunity to educate myself in Chinese customs, traditions and folklore. It was interesting to hear the tour guide share about some of the origins of Chinese idioms, as well as to find out more about how my body works (eg one should sleep by 10 pm and wake up at 6 am for optimal benefit). The entire school of Chinese geomancy and Fengshui was also fascinating – for example, how the number of strokes in one's name can determine one's fortune.
Play
With a 6 and 7 year old in tow, it was natural that play was the order of the week. We had fun – or rather Ethan and Chloe did – at the various night markets, Tamshui Old Street, and the Neiwan old hakka street playing old-time games that require one to physicall shoot, aim, and fire. It was charming to note how many of the nostalgic toys of yore were still actively played by Taiwanese kids. Even the sprawling Fisherman's Wharf with an impressive bridge could form the backdrop for some tomfoolery!
Luxuriate
To recuperate from all the hectic eating, shopping, seeing, and playing, we rested our weary bodies in rather splendid hotels. They include the Grand Hyatt and the Hotel Riverview in Taipei, Papago International Resort in Taitung, Forte Orange Business Hotel in Taichung, the splendid Silks Place in Yilan, and the Garden Villa in Kaohsiung. Our therapies include sipping on fine cocktails, soaking in a hot spring, enjoying a relaxing massage, and of course sleeping on comfortable beds.
Love
Finally, and perhaps most importantly, the holiday allowed us to bond as a family and to also get to spend more time with Father, Mother, William, Susan, and Chloe – who is probably one of Ethan's closest cousin. Both Chloe and Ethan got along fabulously for most of the trip, and it was good that we could also spend time with Tina's extended family members away from Singapore.