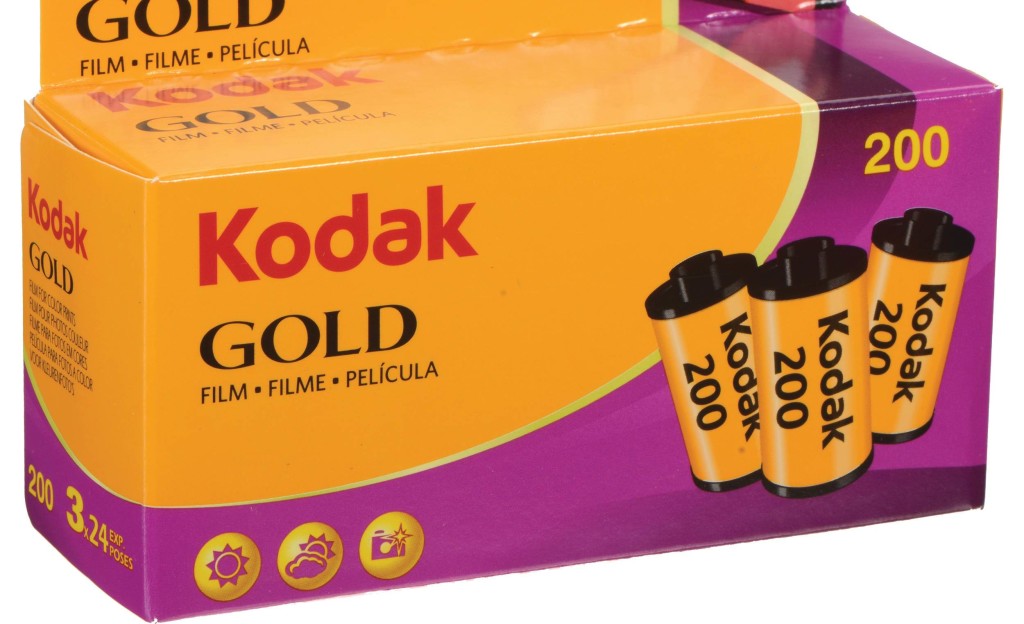 You can still buy Kodak Film these days! Source of image
Do you know that Kodak went through bankruptcy proceedings and have re-emerged?
Repositioned as a technology company focused on imaging for business, Kodak is a far cry from its halcyon years. Today, its main business segments are Digital Printing & Enterprise and Graphics, Entertainment & Commercial Films.
How did the former photography giant end up where it is today?
Chapter 11 Bankruptcy – Jan 2012
Back in January 2012, I recalled how sad the days were for anybody who used a film camera. Kodak, the 132 year old photography pioneer then, was dying.
Credited with bringing photography to everybody way in 1900 with the $1 Brownie camera, the Rochester, New York based company opted to file for bankruptcy in January 2012.
According to its CEO Antonio Perez then, filing for Chapter 11 protection allowed the company to pay off its employees (many of whom were sadly retrenched) and creditors while selling off its assets.
A Cultural Giant
Founded by George Eastman in 1880, Kodak had been instrumental in making photography a part of everyone's lives.
Few could forget the experience of using a Kodak film camera in the past, and the pleasures mixed with pain of waiting for the photos to develop from the photo lab.
Kodak created such a huge cultural impact on our consumer landscape that the term "Kodak Moment" was attributed to them. Part of our cultural lexicon, a Kodak Moment is "a moment worthy of capturing with a photograph, especially an adorable moment."
Kodak's unforgettable commercial featuring Paul Anka's "Times of Your Life" in 1975 had also emblazoned its way into our hearts. Few of us born in that era (like me) or older could forget it's haunting tune.
So what happened to the fairy story of Kodak?  Let me chronicle some "Kodak Moments" as we unravel its tale.
King of Inventions
Kodak was a huge generator of original inventions and pioneering technology. It possessed a huge repository of some 11,000 patents which are worth about US$2 billion in total.  These intellectual property assets are the most valuable possessions of the company.

George Eastman (left) founder of Kodak with Thomas Edison (source of image)
Quoting from BBC News, here are some of the company's imaging inventions over the years:
Kodak founder George Eastman produced the first camera film in rolls in 1883.
The firm Kodak is set up in 1888 and launches the first consumer camera in 1888 with the slogan: "You press the button, we do the rest".
In 1900 Kodak introduces a consumer camera for $1 called the Brownie, which goes on to become a best-seller in America.
In 1963, Kodak launches the hugely successful Instamatic camera, which was the first point-and-shoots in the market.
In 1969 a Kodak camera is used by astronauts Buzz Aldrin and Neil Armstrong during the first Moon landing.
Kodak claimed to have invented the world's first digital camera in 1975! It had a resolution of 0.1 megapixels and the camera was the size of a toaster.
That's not all. Through the 1990s, the company splurged $4 billion on developing the photo technology inside most of today's cellphones and digital devices.
Sadly, Kodak wasn't able to effectively monetise these inventions in an effective manner, losing its sizable foothold in the photography business.
Perhaps the most startling chapter of this saga was that Kodak now had to sue for licensing fees to get the much needed cash which it needed to expand. To me, it was quite sorrowful that a company's main source of income had to come from litigation.
The Death of Film and a Century Year Old Monopoly
The greatest tale of triumph and tragedy for Kodak was film.
While the company struggled to establish itself in the digital camera market, it still refused to let go of its fast dying celluloid cash cow.
Trying to keep its 100 year old business while venturing tentatively into the digital image capturing devices was a huge mistake. Kodak just didn't have the resources not capabilities to stretch across both canvases.
By failing to admit that its dying technology grew obsolete, Kodak kept precious resources from being channeled to potentially disruptive new technologies.  As digital imaging dissolved its film business, Kodak shed 47,000 employees since 2003 and closed 13 factories that produced film, paper and chemicals, along with 130 photo laboratories.
Kodak's reluctance to ease its heavy reliance on film allowed rivals like Canon and Sony to rush into the fast-emerging digital arena. These companies were better able to tune in to the sentiments of both amateur and professional lensmen, investing in customer pleasing innovations.
Wrong Focus on Low End Compacts
The second strategic mistake which Kodak made was its focus on low end compact digital cameras when the rest of the world moved upstream. Quoting from Chris Cheesman of Amateur Photographer magazine:
"We repeatedly questioned why Kodak chose to concentrate its resources on low-end compact cameras and the sharing of digital images….  No-one wants to be in the low-end compact camera market any more. Other, more profitable, camera makers are gradually pulling away from this market."
Missing the Boat on Photo Sharing
Apparently Kodak also built the first WiFi enabled camera. This innovation gave customers the ability to email images directly to their friends and family members. Unfortunately, it doesn't have the capability to be integrated with photo sharing websites, considered a killer app in today's market.
According to Mashable, Kodak got into the photo sharing game reasonably early with its purchase of the Ofoto service in 2001. Unfortunately, it took Kodak four long years to relaunch it as Kodak EasyShare Gallery, during which the emergence of Flickr, Picasa, Photobucket and others made it difficult for Kodak's platform to emerge. The emergence of cell phone cameras and subsequent applications like Instagram and Path further intensified the market.
Digital Photo Frames & Photo Printers – More Strategic Misses
Kodak's bet on digital photo frames was another wager gone wrong. When it invested heavily into frames with features like Wi-Fi and batteries, the product went quickly into commodity mode. Prices sky-dived and margins shaved to razor thinness.
Photo printers were another mistake as consumers increasingly preferred to view their images on a screen, or to use online services like Snapfish should they need a physical print done.  Anybody who ever dabbled with home photography printing knows how tedious and painful the process could be!
Cultural Obstinacy – Its Greatest Crime?
Perhaps the huge legacy of Kodak founder George Eastman, one of America's greatest innovators, made it difficult for the company to discard the old and get in with the new. Although Eastman died in 1932, his mark was still everywhere in the company. This made it difficult for the century old firm to change its habits.
Such a tradition-bound culture was further accentuated by the hierarchical nature of the company, which believed so much in the omnipotence of leadership that people were not openly expressing their views.
Said Perez, its CEO:
"If I said it was raining, nobody would argue with me, even if it was sunny outside."
From Original Image Creation to Mass Production
Kodak had sold its photography division and patents (yes your eyes are not kidding you) and focused instead on faster, more flexible commercial and consumer digital printers and ink. The plan was to be a lean digital printing specialist, placing printers with high volume users (often at a loss) to profit from ongoing ink and service business.
This would also mean further shrinkage of its global payroll which had already diminished to 18,800 from a peak of 145,300 in 1988.
Unfortunately, their foray into digital printing didn't really end up very well as you would read here.
Honestly, this didn't strike me as the most innovative business to go into. With numerous Asian (especially Chinese) competitors who are cheaper, faster and better, Kodak would find itself in an extremely competitive situation. Everybody knows that the printing business is the most competitive, lowest margin and hardest aspect of the entire imaging business.
Embracing Nostalgia – Its Biggest Selling Point?
In my view, Kodak not only had to overhaul the clicks and mortar aspect of its business – it needed to change its entire consumer image. There was incredible brand equity in the Kodak name due to its deep emotional connection with Baby Boomers and Gen X-ers alike who grew up using a Kodak camera and developed their prints on Kodak paper.
It would be wonderful if the company could find a way to tap onto the fast growing nostalgia market and re-brand itself as a leader in that space. While this would not put Kodak at the cutting edge of digital imaging or photography, it might at least stem the flow of red ink.
Let's end this post with this lovely tribute to Kodak, set to Paul Anka's "Time of Your Life".
[youtube id="_QCBeZi0bRI"]