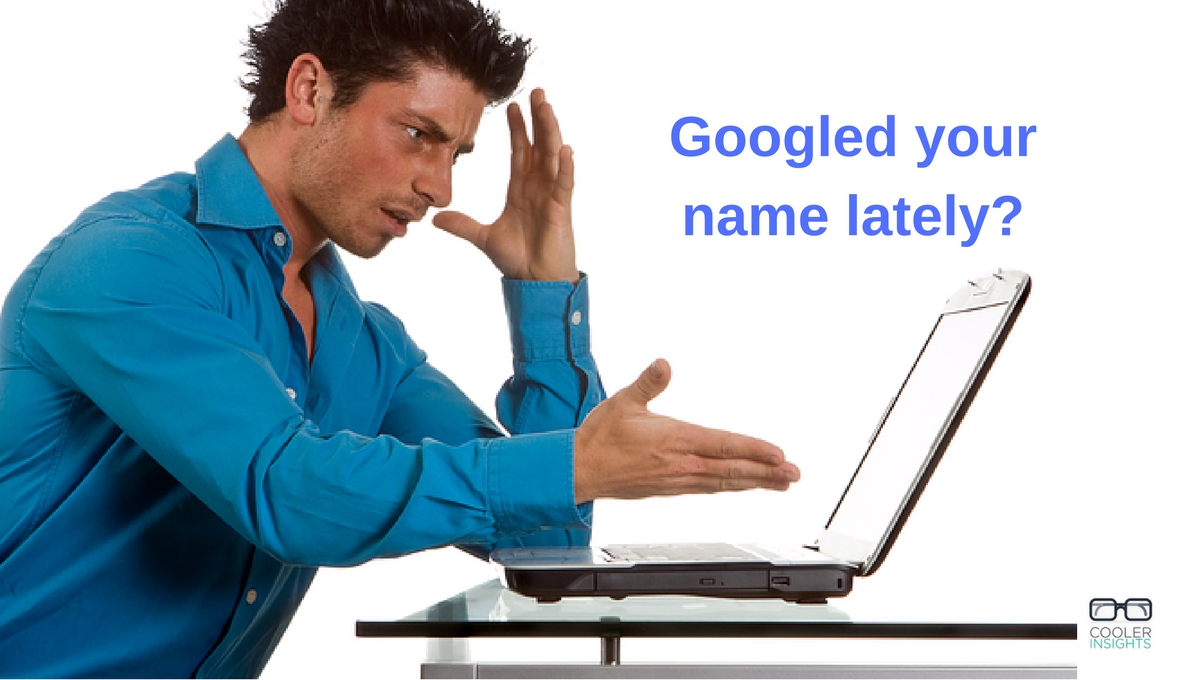 Everybody is on social media these days.
Facebook, Twitter, Instagram, LinkedIn, Google Plus, Pinterest, YouTube, SnapChat… The list goes on.
Of late, online videos seem to be growing massively popular. Facebook has pushed up its own videos (much to the chagrin of YouTube and its owner Google). New life-streaming apps like Meerkat, Periscope, and Vine have also risen to the fore.
Many are also reading and commenting on blogs, participating in forums, and checking out the latest news on special interest websites.
The thing is this. You love consuming online content. Many of you also produce your own content – musings on Facebook, photos on Instagram, and short 140 character Tweets. However, have you wondered how the world sees you through your online activities?
Google knew what you did last summer
By now, you are probably aware that the Internet never forgets. Google caches almost everything. So do most social networks.
Thus, it is prudent for you not to spurt out foolish things online. Things which may return to haunt you years later, even when you are well and truly reformed. Such utterings may negatively impact your personal brand.
On the flip side, whatever good that you do online is also captured for posterity. This is a boon for those who focus on producing positive content which edifies, encourages and educates.
And yes, most HR Managers and business partners would run a Google check on you BEFORE agreeing to give you that coveted job.
Is silence truly golden?
What about those of you who prefer keeping mum online? Whatever is not said wouldn't hurt you right?
Well, this depends on your trade.
If you are working in a top secret field – like a CIA agent – it makes complete sense for us to keep your trap shut for obvious reasons. However, I would imagine that most professions aren't that secretive.
While job hunters may prefer to maintain some digital discretion, it may be worthwhile for entrepreneurs to create a strong personal brand online.
By doing so, you can ensure that search engines do not return an empty search when your name/company's name is searched.
Steps to building a positive online brand
How then can you pass the Google test with flying colours? Here are four things you can do to boost your personal brand through content marketing.
1) Create a Personal Content Hub
Start by building an online "social hub" for your personal content marketing efforts. This could be anything from a website, a blog, LinkedIn profile or Facebook page.
From my experience, it is worth investing in your own blog or website – complete with your own URL – so that you can channel traffic there via Search Engine Optimization (SEO) and Social Media Optimization (SMO). A website tends to also rank better on Google or other search engines.
I use WordPress for my website Cooler Insights because I like its ability to accommodate plug-ins. However, if you are less technically inclined, you can consider other platforms like Wix, Square Space, Tumblr or Medium.
2) Be Active on Social Networks
This varies from individual to individual, depending on your inclination and bandwidth.
Generally speaking, I would urge you to minimally create a social profile on each of the major social networks – Facebook, LinkedIn, and Twitter for starters. If you are inclined to post visual content, it makes sense to create both Pinterest and Instagram accounts. Google Plus is also recommended, especially for their geeky interest-based communities.
Add friends on these networks. Seek like-minded others to enlarge your circles. Visit the profiles and posts of other people and begin by liking and commenting on them.
Sooner or later, they would notice you and reciprocate the favour.
3) Share What You Know
Don't just leech but teach. Write about what you have learned in conferences, workshops, books and blogs. Tease out the latest anecdotes or management philosophies that your boss has inspired you with.
Summarize lessons learned from your work and post them on your website, Facebook profile, or LinkedIn blog. Use these as ammo for your content marketing efforts.
If you are a photographer, share your photos through social platforms. Offer a little insight into how the shot was taken, what inspired it, and any skills needed.
Do be mindful to ask for permission if you are showcasing another party's work, however. If the other person is shy or if there are confidential information (eg financial figures) involved, you should mask names, facts, and figures before posting.
4) Be Helpful
Offer advice and help whenever you can, both solicited and unsolicited. Beyond the usual favours among friends ("Anybody knows which tuition centre is good for maths?"), consider also giving your inputs on professional matters.
This can range from answering questions on Quora or Yahoo! Answers, responding to forum topics that you're especially knowledgeable about, to giving professional advice via comments if you see someone struggling with a professional issue on Facebook, Twitter, or a discussion forum.
Are there other ways to boost your personal online presence? I'd love to hear your ideas!

Geek marketer and social media junkie, Walter Lim is the editor and owner of Cooler Insights, a boutique content marketing agency. Fuel your business with the latest insights in digital and content marketing, public relations and management. with over 1,300 articles at Cooler Insights.