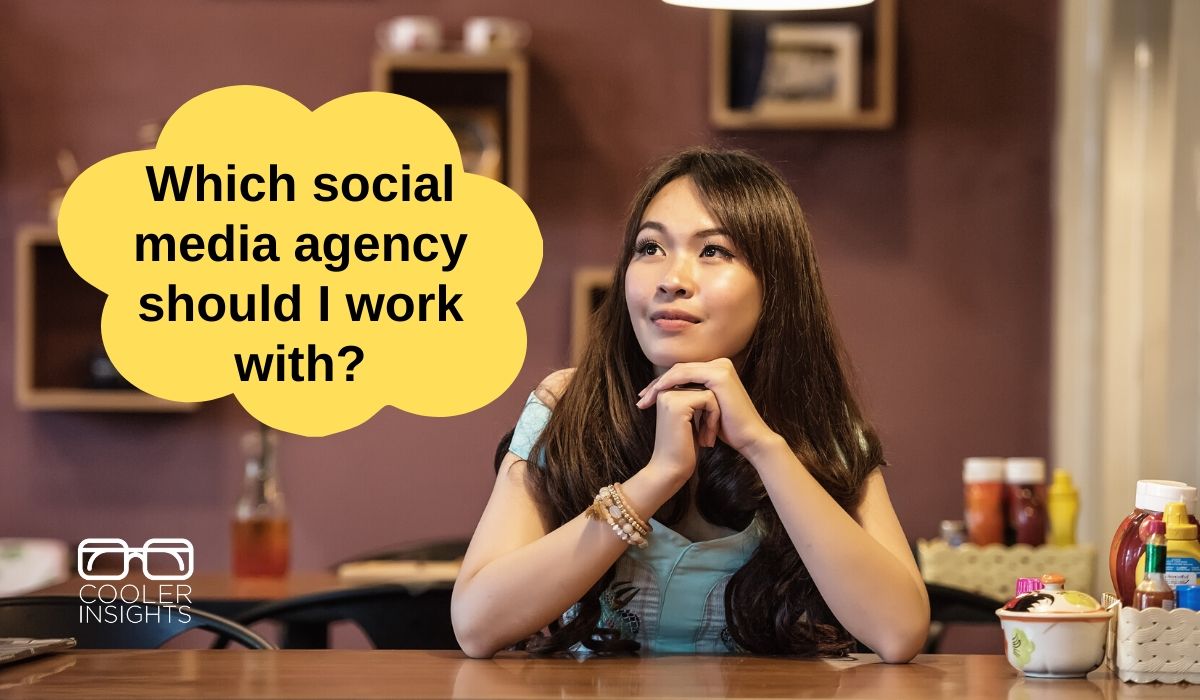 We Singaporeans sure love our social media. Unfortunately, the same can't be said about many of our companies.
According to reports by We are Social, Singaporeans spend an average of about 6 hours and 40 minutes a day online. Much of it was spent on social media, with social networks like YouTube, Facebook, Whatsapp, Instagram, and others dominating our devices.
This can be seen in the charts below from Statista:
Courtesy of Statista
Riding on the growth in the popularity of social media, numerous brands have started their own Facebook pages, Instagram accounts and YouTube channels. Major brands like McDonald's, Singtel, DBS Bank, and Singapore Airlines have dedicated social media teams managing and monitoring their accounts – virtually 24/7.
While these leading brands have used social media as an effective channel to grow their brand awareness, engage customers, and improve conversions, the majority of companies are still lagging behind.
Often, these companies are hamstrung by their lack of knowledge and experience in social media marketing – be they large organisations, SMEs, or startups.
This is where outsourcing comes in. By working with a social media marketing agency, you can benefit from their experience, ride on their expertise, and save yourself from making silly mistakes.
However, how do you choose the right social media agency to work with?
Experience with Social Media
The first step you need to consider is this: How experienced is your agency on social media? Here are a couple of points to note:
Years of experience on social media
Familiarity with different social networks
Types of social media content produced
Portfolio of clients serviced, and the industries which they come from
Size of personal/professional/corporate social media networks
Content Quality, Style & Fit
Experience on social media is great. However, should you hire a veteran blogger or YouTuber to handle your social media accounts?
From my experience, I found that talented bloggers or Instagrammers may not be the best persons to produce content for a brand. While their particular styles may attract legions of fans, they may not suit the needs of your organisation.
Ask yourself the following questions:
Does the agency's portfolio demonstrate sufficient breadth and width of content expertise?
Does the agency have the right talents or associates to produce blog posts, images, infographics, videos, and other forms of content?
Does the content produced by the agency excite you? Will they trigger the right actions from your customers?
Social Media Analytics & Metrics
Beyond looking at content quality and fit, you'll need to also consider the numbers. Yes, social media marketing isn't just about creating the most viral video you can pay for – its also about generating results.
Check if your social media agency can and will do the following:
Analyse your social media marketing funnel to track customer flow
Monitor what your competitors are doing on social media
Use an analytics tool (like Google Analytics) to help you to sharpen your campaigns
Read the performance of your social media efforts using Facebook Insights, LinkedIn Insights or other analytics tools
Set up a performance marketing system to measure your social media ROI
Recommend the right strategies and tactics to adopt based on your desired outcomes
Knowledge of Digital Marketing
Social media marketing does not exist in a vacuum. A good agency should be able to help you to achieve your marketing goals and objectives beyond growing your Facebook fan base, or improving engagement on each post.
Consider if your agency can do the following:
Recommend suitable online advertising strategies and tactics to amplify your social media efforts
Link your social media campaign to your greater marketing goals
Understand how social media, content, and SEO works together
Help you to chart out your complete customer journey
Diagnose critical weaknesses in your digital marketing funnel
Integrate social media with other digital marketing strategies
Trust and Reputation
Trust and reputation are important qualities for a social media agency to have. You do want to make sure that your agency has the right ethics and practices positive codes of conduct.
Here are some things to consider:
Are your agency reps upfront with you about their strengths and limitations?
Are they willing to share how their previous projects fared?
Are there any negative buzz surrounding their work? Or their clients?
Are the agency bosses known within the industry for what they do?
Performance Driven
When you choose an agency to partner with, you need to be sure that they are focused on delivering results. Here are some tell-tale signs that you have picked the right social media agency:
Good understanding of the difference between awareness, engagement, conversion and advocacy indicators
Regular reporting of monthly KPIs
Regular updates of what worked and what didn't, and steps that they're going to take to improve
Proactive suggestion of ideas to improve performance – even if they are outside the scope of service
Willingness to try out new channels, strategies, and tactics
Cultural Fit
Last but certainly not least, you need to work with an agency that you can click with.
Now chemistry is something which is quite intangible and difficult to define. However, there are a few ways to see if a social media agency is a good fit for your business:
Values and ethics of the agency. For example, how do they treat the use of intellectual property?
Openness and transparency. Are they willing to alert you to any issues as soon as it happens?
Working style. Do you enjoy working with the individuals there? Or do you find it a pain to do so?
Humility and willingness to learn. Are they keen to innovate and try out new tactics?
Being a Good Client Helps
Finding and hiring the right agency is hard work. While the above checklist of factors could help you to reduce uncertainty, they are not meant to be comprehensive.
Perhaps the most important thing in any successful client-agency relationship is this:
"Seek ye first to understand, and then to be understood." – Stephen Covey
There are no perfect agencies out there. While some agencies may have a whole string of advertising awards and blue-chip clients, they would cost you an arm and a leg to hire. Other agencies may have exciting and innovative ideas, but they lack the ability to produce quality work.
Instead of trying to find the perfect agency, you should try ways and means to be a good client. To do so, you should try to learn what you can about how social media works, which areas you could do inhouse, and where an agency's expertise would fit in.