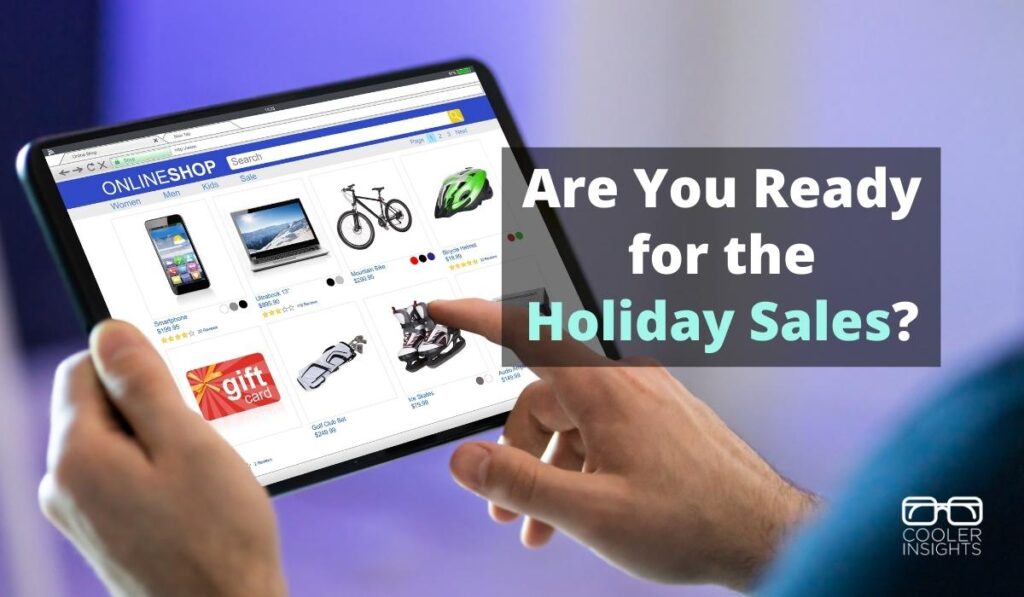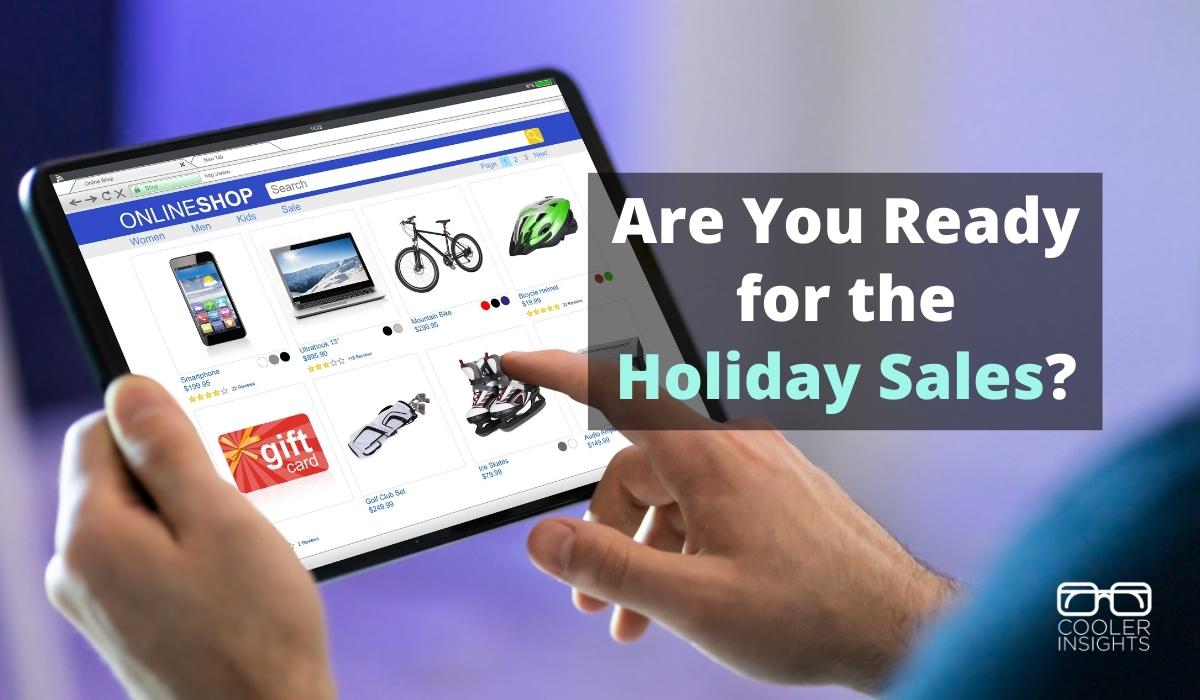 Are you ready for the upcoming holiday sales period for your e-commerce business? If you aren't, its not too late to start.
The holiday season runs from Black Friday all the way through the new year. If online business owners don't prepare early, they risk missing out on early shoppers.
You also need to start the momentum soon, so your competition doesn't outpace you early in the game.
For a lot of business owners, the holidays are also the time of the year when their profit margins go from red to black. The most significant sales often occur during Christmas shopping and other holiday gift giving.
Preparing for an increase in sales during the holidays helps you take advantage of every possible opportunity during the short buying season.
How Do I Prepare My Business for the Holiday Season?
Recently, eMarketer estimated holiday sales for mobile commerce alone will hit $116.98 billion–around 49.6% of all e-commerce sales.
Taking advantage of the increased revenue of the time period requires a bit of forethought. The more you plan, the better you can potentially do on revenue.
How can you prepare for the holiday season now? Here are our favorite tips to help you make the most of increased business during the holidays.
1. Assess What Worked Last Year
Figure out what things worked best for you last year. If this is your first year in business, find a mentor and pick their brain. Make a list of what didn't work, too. You'll want to replace failed tries with new things that might work better.
Look at what worked in marketing, product lines, getting long lines cleared quickly, having enough staff on hand and returns.
Did you run into bottlenecks before? Have you fixed those? Other issues might crop up but your loyal customers will be more forgiving if they are new ones and the old problems fixed.
2. Test Your Online Systems
E-commerce stores may have an advantage over brick-and-mortar because their online ordering systems are already in place. However, you still need to upgrade your system from time to time, unless you use a third-party software that does it for you.
Experts predict online sales will grow between 11% and 15% this holiday season, reaching 19% of all retail sales. Upgrade any online shopping carts and make sure every link works correctly. Double check your descriptions, shipping tables and time estimates for arrival.
Send through mock sales to make sure your payment gateway works. How well do you follow up after you fill the order? Do you make customers want to buy from you again when the holidays are over?
3. Add New Payment Options
What are some of the online payment options you've not yet taken? Would you consider bitcoin, for example?
Look outside the norm to find new ways for your customers to pay. Perhaps a buy now/pay later option would increase sales for the holidays.
Breaking up big purchases into four smaller payments may be quite attractive to most people. Third-party payment providers such as PayPal further offer the option to split up payments without paying extra interest.
Consider which options help your customers and are beneficial to you as a business owner. The best options benefit both parties.
4. Plan Your Marketing and Promotions
Figure out what items might be hot during the holidays. Make sure you have enough inventory and then plan marketing around them.
What ads will you run, where and when? What specials can you offer? Perhaps a discount for buying multiples of an item you have too much stock of?
Think about what content you'll need to drive people to your website for Black Friday and CyberMonday. Write the content now and schedule it to go live. Set your social media to post about it a few days before.
5. Add Season Specific Content
Research shows about 88% of marketers believe content builds brand recognition faster than any other element. Show shoppers why you're an expert in your industry. Provide useful advice that solves their problems.
Talk to your customers well in advance of the holidays and find out what their biggest pain points are with holiday shopping. Do they struggle to find the right gift for hard-to-buy-for individuals? You could add some gift ideas to your content.
6. Hire and Train Seasonal Workers
You'll need additional staff to handle the influx of new orders. Don't wait until the last minute to hire someone, especially in the middle of a labour shortage. Instead, hire and start training your seasonal help now.
One thing you can do is to offer perks and incentives to draw college students and retirees to your business. You're more likely to find someone who only wants a bit of extra cash rather than a career. Advertise on local student groups and let senior centers know you're hiring temporary employees.
You may have to pay a bit more to compete with the higher wages of big players like Amazon. However, by adding in a few fun perks, you may still stand out as the better option. For example, you could offer a discount on your products, paid lunch breaks and free lunches. Look for ways to make their work experience fun.
Most places are currently short-staffed, so treat your seasonal employees with the same care you would a full-time, permanent one. You may wind up hiring some staff out of the holiday pool and keep them on your permanent payroll after the sales rush.
Make a List
Most small business owners feel overwhelmed already. Making a list of what you must complete before the holiday shopping season arrives can help you prioritize the most important tasks and delegate others.
Check off each item, doing one or two things on the list a day until you're ready for your seasonal sales. With a little planning, you'll be ahead of most of the competition and ready to take advantage of people's mood to buy.


Eleanor Hecks is editor-in-chief at Designerly Magazine. She was the creative director at a digital marketing agency before becoming a full-time freelance designer. Eleanor lives in Philly with her husband and pup, Bear.