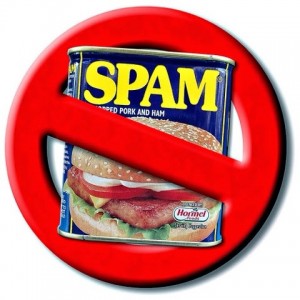 Noooo! My content isn't spam! (Courtesy of Good Karma Host)
Are you a content marketing spammer?
There is a fine thin line between producing useful content and generating useless spam. While some of us do appreciate information that helps us to solve our problems, or increase our pleasure, others may find a continuous stream of irrelevant content interruptive and irritating.