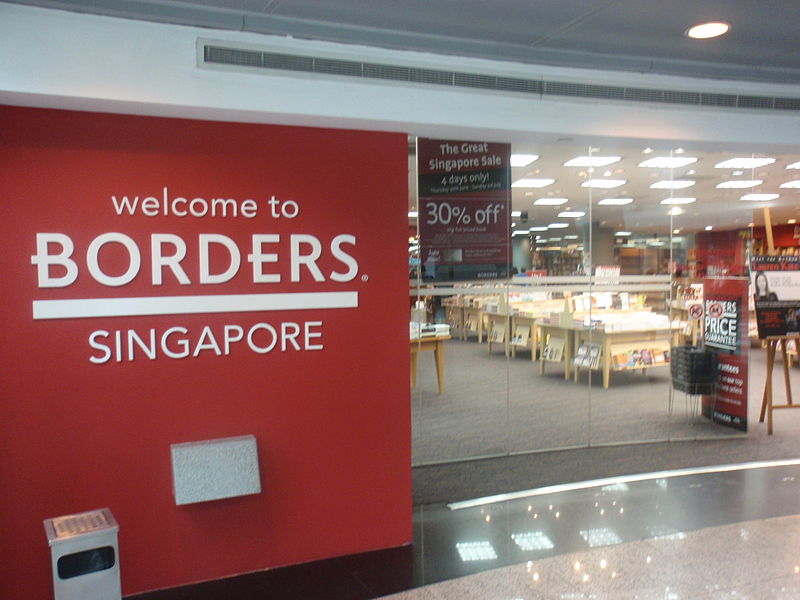 Was Borders a victim of Disruptive Innovation? (courtesy of Wikimedia Commons) 
Tower Records. Borders. Kodak. Maybe even Research In Motion (RIM)?
The list of casualties to disruptive innovations grow longer each day. By clinging to the status quo and failing to recognise the threats of disruptive consumer behaviours, technologies, or business models, these companies have sounded their own death knell.