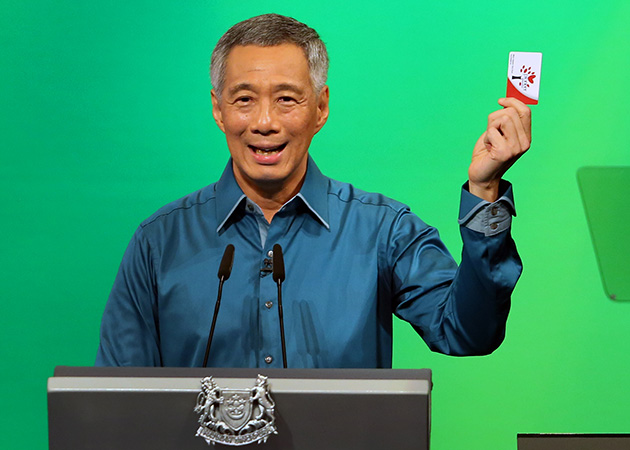 PM Lee at National Day Rally 2014 (courtesy of Prime Minister's Office)
Prime Minister Lee Hsien Loong's recent National Day Rally speech got me thinking about the challenges of planning for one's retirement. Are Singaporeans aware of how much funds they need to retire comfortably? Do they know what their true retirement living costs will be?
I like how PM illustrated the case of a fictitious 54 year old senior technician named Mr Tan, and how his estimated living costs of $2,000 per month could possibly be met. Through the example given, PM showed that a CPF Minimum Sum of $155,000 – to be adjusted to $161,000 next year – isn't an unreasonable amount to be considered in one's Retirement Account (RA). In fact it can only cater to a very basic lifestyle and is probably insufficient for those who retire earlier (at say 55 rather than 65 years of age).