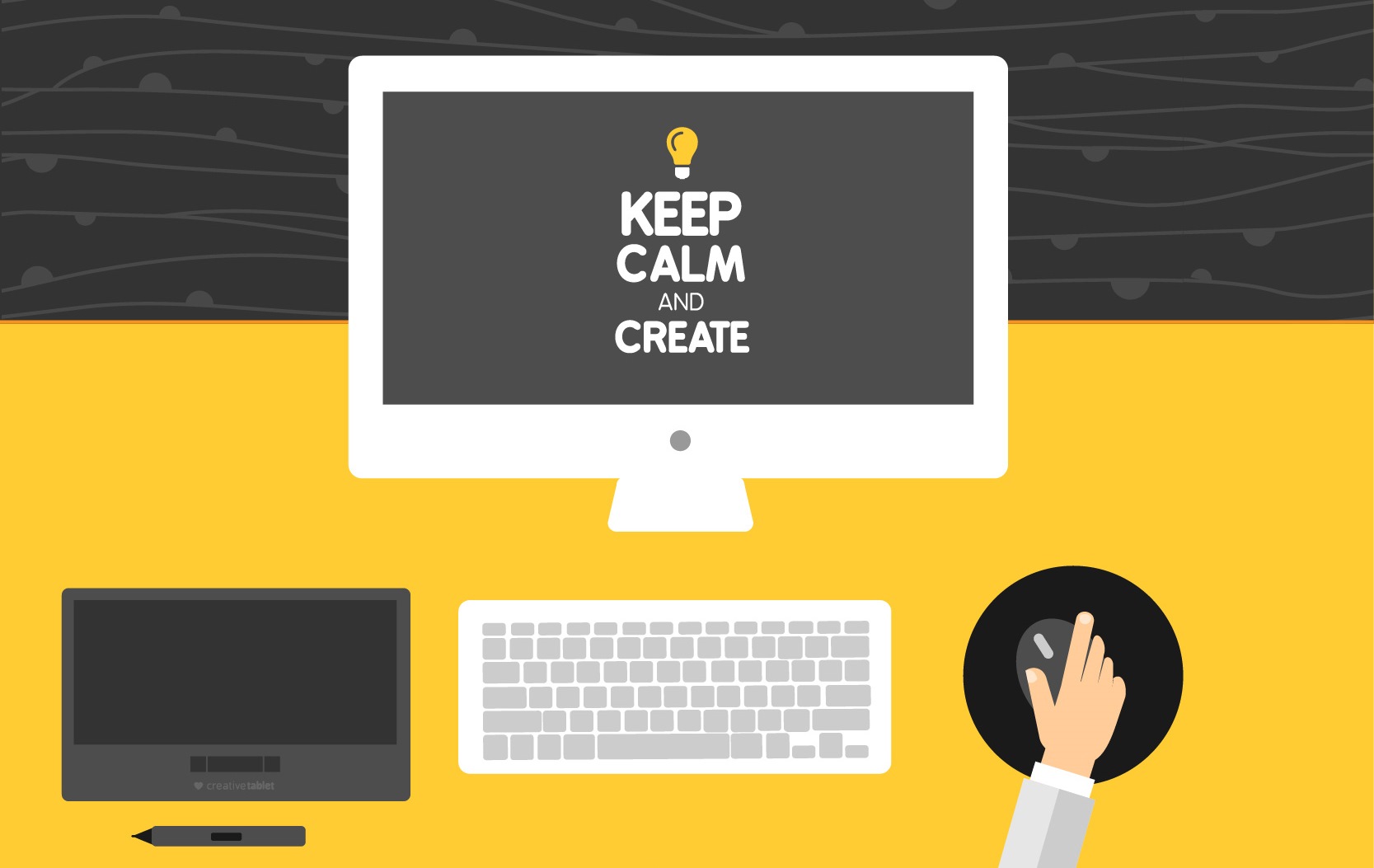 Business vector designed by Freepik
Have you thought about the amount of time you should spend creating original content? What about filtering and sharing what others publish?
Triggered by a post from David Meerman Scott, I thought about my own experience as a content and social media marketer.
I then asked myself the following three questions:
How much of what I've created was truly original?
How much of what I've shared was inspired by others?
What was the impact of either forms of content?
As I looked through the stuff that I wrote online as well as the stuff which I consumed, I came to a few conclusions.
Every Blog Post has Walter's Touch
First, almost all my blog posts are customised to my unique style of presenting information.
While I do frequently share data, charts, perspectives and views liberally from other bloggers, writers and sources (with proper attribution, of course), I'm also mindful of presenting information with my own point of view.
Regular readers of my blog would also get a feel of my house style.
Social Networks for Content Promotion
Second, platforms like Facebook, Instagram, Google Plus, Twitter, and Pinterest are really more useful for sharing than creating.
Although photographs are huge on Facebook, long-form written or video content tends to be created and hosted on other platforms. Blog articles and videos on YouTube may not get as much virality as organic Facebook or Instagram or LinkedIn posts, but they do attract a long-tail organic search traffic.
Twitter and Google Plus are mostly useful for content dissemination more than anything else, while Pinterest worked primarily as a pictorial bulletin board.
Curated Posts Can Be Just As Attractive
Third, I don't really see a significant difference in the number of visitors to my created as opposed to my curated posts.
On the contrary, curated posts that rode a particular swelling trend might actually experience higher visitor traffic than original thoughts on digital ink.
The main thing is to give it your personal touch and add your insights to curated content.
The Continuum of Online Content
Summing these thoughts, you could think of online content as a continuum of sorts.
On the left hand side, you have the pure creators. These are the content royalists who breathe the rarefied air of 100% authentic content.
They are the gurus and sages of social whose could pen down words of utter and absolute wisdom.
On the right hand side, you have the pure sharers. These are the folks who simply retweet, repost and share good stuff that they come across.
This continuum of online content can be represented by the diagram below:
What is the Right Balance?
Is there a magic balance between the creation and curation of content?
According to Meerman Scott, nothing beats authentic content. In his own words,
"The best way to generate attention is to create original web content including text based information (sites, blogs, a Twitter feed), video content, photographs, infographics, and the like."
Unfortunately, the truth is that most of us probably couldn't achieve that holy grail. After all, creating content is sheer hard work!
(Trust me, I should know.)
This blogger shared that while his ideal is about 70% creation and 30% curation, the reality was probably more about 20% creation and 80% curation. He went on to suggest ways you could discipline yourself to create more. This included setting daily word counts, number of retweets and shares a day, and achieving a solid target of one blog post a week, amongst others.
Original Content Converts Better (But is Less Clicky)
The plot thickens when it comes to company generated content.
Research from here showed that posts linking to third-party sites generated 33% more clicks than posts linking to owned sites.
However, posts that linked to one's own website have a 54% higher click-to-conversion rate than posts that link to third-party websites.
If you're looking purely at traffic, perhaps some social sharing and curation would work. However, if you're looking at conversion, nothing beats original content.
Conclusion
Ultimately, if you do want to be a thought leader in your domain on social media – be it on pets, fashion, food, travel, business, or technology – you need to seed a decent amount of original content.
However, you shouldn't refrain from sharing other people's content too. After all, the true value of social media lies in encouraging interaction, sharing and reciprocity. And this would help to add to a positive experience for your fans and followers.
What has your experience been like? Are you more of a creator (like me), or do you do more curating and circulating?