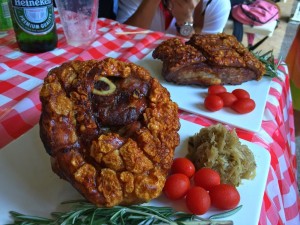 When was the last time you visited Newton Food Centre?
If you hadn't for a long time (like me), now is a good time to do so. Especially if you love delectable roast pork knuckles and pork belly, lovingly cooked in the German style.
Introducing Newton Roast. Located at #01-52 of Newton Circus Food Centre, Newton Roast offers roast pork meat "Fresh onDemand" from their piping hot ovens. With new batches of crispy and succulent meat being cooked every hour, patrons are assured of quality control.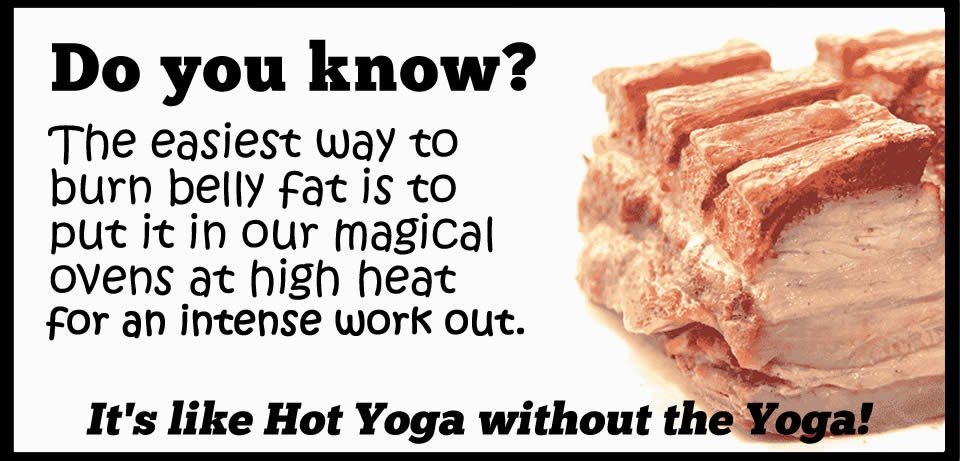 I love their tongue-in-cheek copywriting! (courtesy of Newton Roast)
Opened by Casey Ong, a former IT professional who decided to trade software for cookware, Newton Roast has an innovative ordering system powered by Originally.US, a local software and web development company. By allowing consumers to order their food and determine their collection time in advance, the stall ensures quality control, minimal wait time, and better inventory management. Customers can also cancel their orders if they wish.
Personally, I am delighted to see more younger new generation hawkers joining the scene. They include The Good Beer Company (Chinatown Hawker Centre) by my good friend Daniel Goh, Whampoa Prawn Noodles (Tekka Centre) by Ruifang, Wow Wow West at ABC Market, and many more.
OK, enough rambling. Time for some porcine picture porn!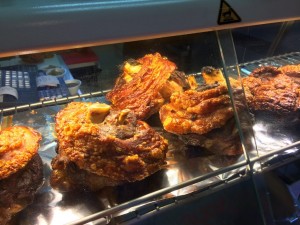 These "KO German Knuckles" are kept warm in the food warmer, ready to be served.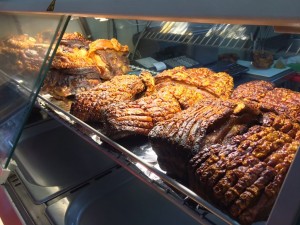 The mischievously named "6-Pack Belly" awaiting their devourers. Not sure if they will help you to develop your abs though…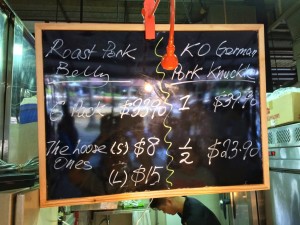 Prices range from $8 to $39.90, depending on the size of the portions ordered.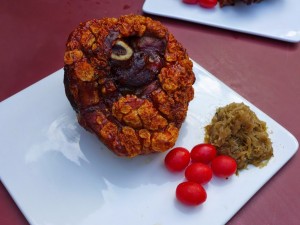 Upclose and personal with the pork knuckle, complete with cherry tomatoes and sauerkraut. While some may find the meat a little too lean for their liking, I love how the crackling skin remains crisp while the flesh stays tender. It is also good that the roast meats here are not overwhelmed with sauce.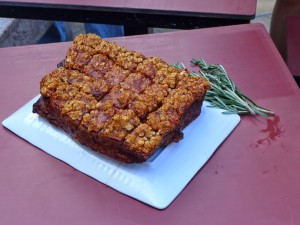 A big slab of the pork belly waiting to be served. Notice the golden brown crispy skin beckons alluringly to you?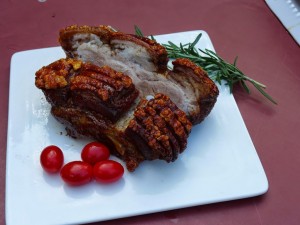 An insider's look at the pork belly. Judging by the relative leanness of the meat, I guess these pigs have been exercising!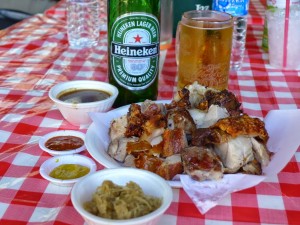 The best way to eat these pigs without being ham-fisted? Sliced into bite-sized pieces with some sauce, mustard, sambal chilli, sauerkraut and beer of course. (Note, this post isn't sponsored by Heineken by the way…)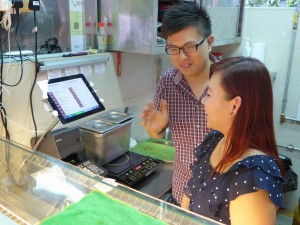 Meanwhile, Calixto from Originally.US explains to a blogger how the ordering system works.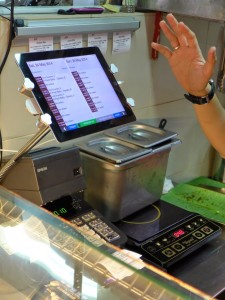 A closer look at the user interface of the software powering the ordering system. Notice how the electronic balance (to measure the weight of the pork meat bits) and Point Of Sale (POS) system is integrated here.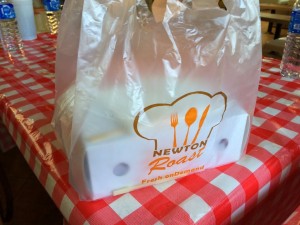 As I was going to a dinner party that day, I decided to takeaway some pork belly to share. Its a good thing that the stall is conveniently located at Newton Food Centre for those who wish to takeaway.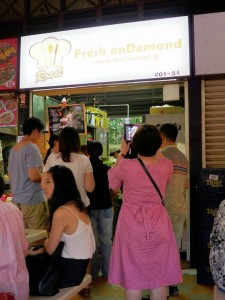 Looks like they are off to an "oinking" good start! Go check them out and let me know what you think.