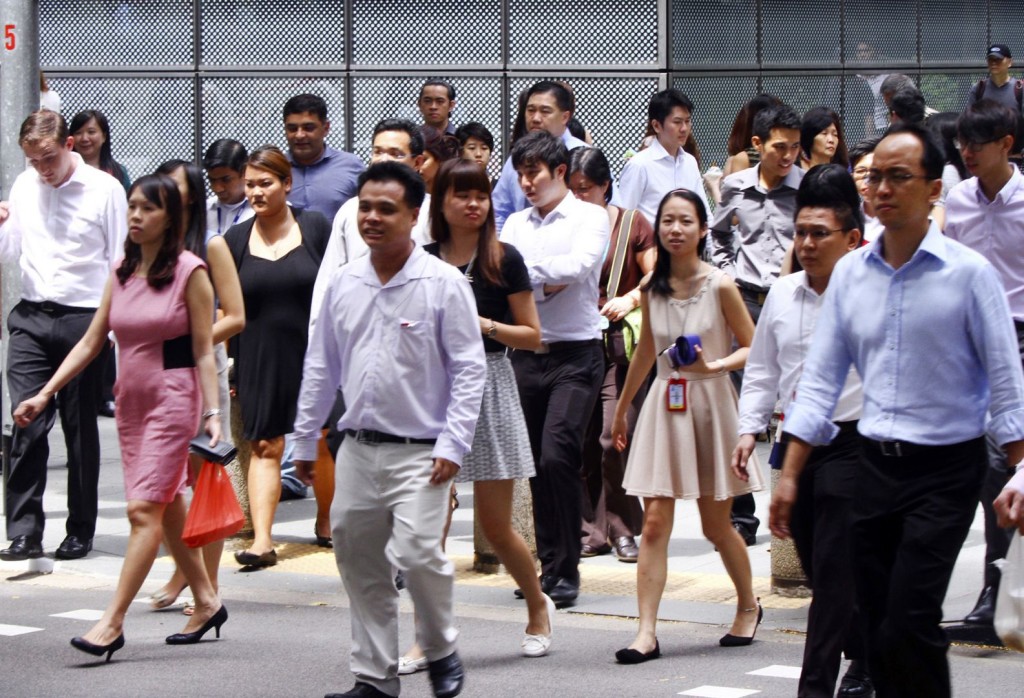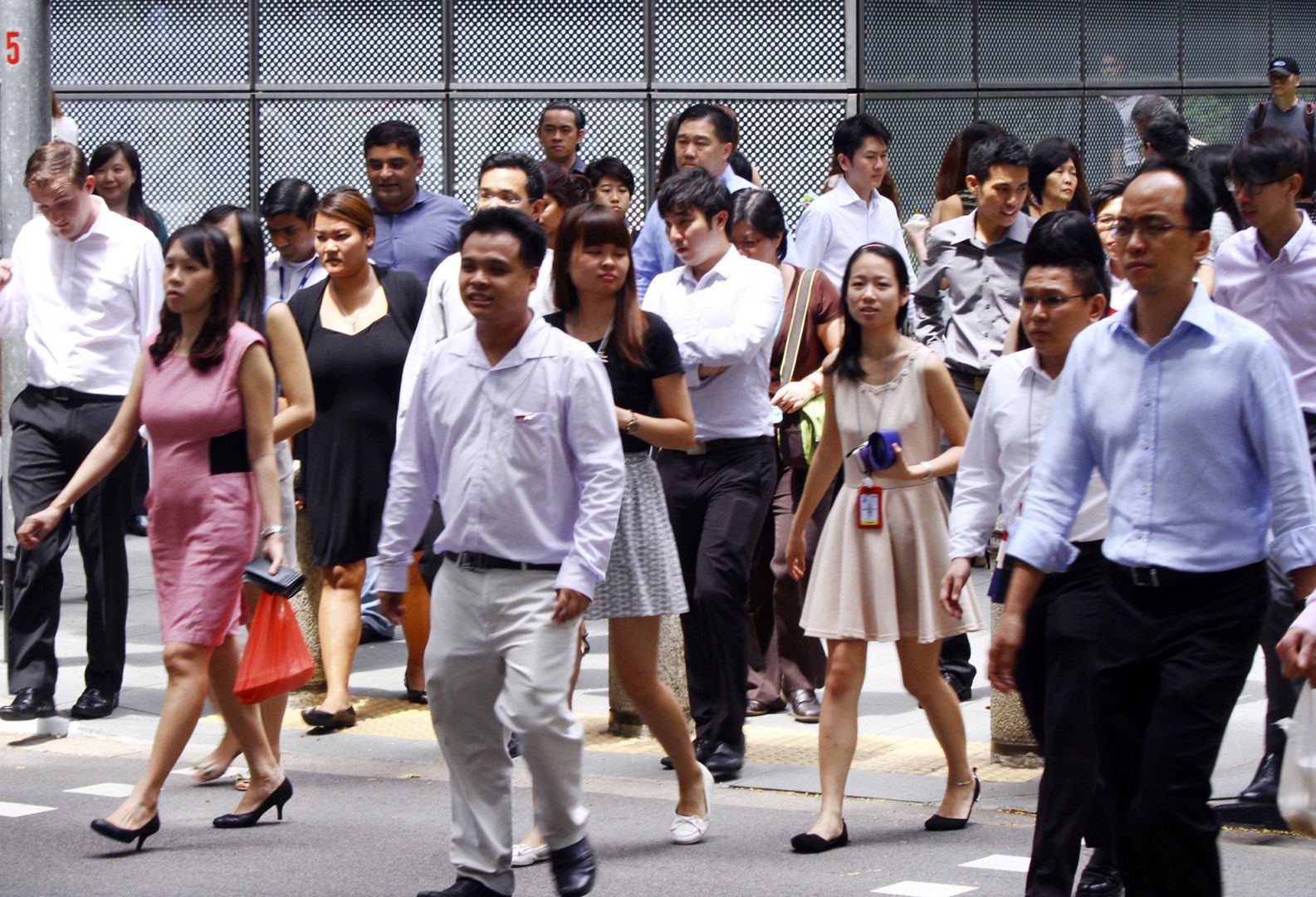 Image courtesy of TODAY
Are you a Professional, Manager or Executive (PME) in a fix? Need help to get your last three months pay or assistance in finding a job?
Well, help is here with NTUC's PME unit!
Thanks to active lobbying by the National Trades Union Congress (NTUC) – the parent body of over 60 trade unions and associations in Singapore – PMEs now have more things to smile at.
At a recent dialogue session organised by NTUC's PME unit, I was briefed by NTUC Assistant Secretary General Patrick Tay (MP for Nee Soon) on some of the efforts made by our national union body to champion the rights of PMEs of all ages.
These efforts have influenced recent Budget 2015 measures announced by Deputy Prime Minister Tharman Shanmugaratnam.
Let us first talk about the elephant in the room.
Budget 2015 Benefits for PMEs
In case you don't already know, the biggest news in Budget 2015 was the inclusion of a $500 SkillsFuture Credit for all Singaporeans aged 25 and above. From what I hear, this was the brainchild of NTUC.
This sum is personal to holder, ie you don't need to be working for a company to benefit from SkillsFuture. That sounds like good news to me!
Beyond this, other incentives to nudge PMEs to embrace lifelong learning:
About 2,000 awards given to individuals to develop specialised skills, with 100 fellowships for Singaporeans to achieve personal mastery
An Earn and Learn Programme to provide structured on-the-job training for fresh polytechnic and ITE graduates
Up to 90% of education and training subsidires for Singaporeans aged 40 and above (that's me!)
Other than training, the Government is also dishing out the following goodies:
Higher CPF salary ceiling from $5,000 to $6,000. While some may grouse that this means paying more to CPF, we mustn't forget that it also means that employers will top up with more funds for their share.
Higher CPF contributions for those aged 50 to 65. This allows them to benefit from the high interest rates given.
Additional interest for CPF – those aged 55 and above will receive 6% interest on the first $30,000 of CPF balance.
Personal income tax rebate of 50% capped at $1,000 for income earned in 2014.
Reduction of Domestic Worker Levy from $120 to $60 per month.
Various top-ups for children education accounts from Child Development Account, Edusave to Post-Secondary Education Account.
You can learn more about the various announcements under Budget 2015 in this handout here.
What NTUC Does For PMEs
Still mystified about what NTUC does for PMEs?
Well, according to the NTUC PME unit website, they seek to be the 1st – and only – stop for Professionals, Managers and Executives. As part of the Labour Movement, the unit acts as the voice of PMEs through advocacy and outreach.
This is divided into four Ps:
Protection
The mainstay of the Labour Movement, it includes providing advice and support on workplace issues such as employment rights and obligations, legal contracts, workplace rights, mediation (in case of disputes between employer and employee) and other affiliated areas. Legal advice is also available for aggrieved PMEs who need help.
Progression
Covering the professional and skills development needs of PMEs, this covers an entire gamut of training programmes and grants. This includes certifiable and non-certifiable courses, coaching, mentoring and other forms of training to help PMEs be "Future-Ready" and "Future-Proof".
Placement
For PMEs looking for work, NTUC has a whole range of programmes to assist in matching them to the right job. They include career fairs and events, job portals, self-help resources, preparatory workshops and talks, Place-And-Train programmes, and many more.
Privileges
Finally, there are various lifestyle and wellness benefits and deals available for NTUC Members. So don't leave home without your NTUC card!
More Than 500 PMEs Assisted
During the dialogue session, we learned from Patrick that more than 500 people were assisted since the opening of the PME Centre in NTUC's building (at One Marina Boulevard). These PMEs were either helped in getting their rightful pay from recalcitrant employers, matched with appropriate jobs, or provided with other forms of assistance.
The issue with PMEs is particularly dicey for two groups – young PMEs below 30 years of age and mature PMEs aged 40 and above. As part of the recent Budget 2015 Debate, Patrick shared that while young PMEs want to land the first job, move up the career ladder quickly and do well, mature PMEs above 40 wonder if they can still find a livelihood should they should lose their jobs.
Interestingly, while those above 40 find it hardest to get a job if they are displaced (fired, retrenched or resigned), the highest unemployment rate came from PMEs below 30!
Patrick further shared how NTUC is in the midst of lobbying the Government to allow its scope to cover all PMEs, not just those earning up to $4,500 a month (the media wage for PMEs). Although those whose pay is above this figure may not be able to join unions, they can still come to NTUC for help in representing them. In fact, NTUC is lobbying for PMEs whose pay is above $4,500 to have access to an Employment Tribunal (ie a mediation session involving employer, employee and union).
Wait there is more.
NTUC has also championed for labour legislation to protect local PMEs. This was done by by making it necessary for employers to advertise for jobs to local PMEs first before hiring a foreign PME.
Beyond that, the PME unit is also calling for a review of the Employment Assessment payment. This is the payment to retrenched staff which is currently capped at $10,000. Beyond asking for this limit to be raised, NTUC will also assist displaced PMEs in re-employment.
Finally, it is heartening to note that NTUC has advocated for sexual harassment to be included under legislation preventing workplace bullying. PMEs who feel that they are harassed can apply for harassment protection from NTUC.
Catering to PMEs in a Digital Economy
As a mature PME in my mid 40s who is a solopreneur, I welcome moves initiated by NTUC and the government to peg skill training to individuals rather than employers. They are certainly timely considering the reality of today's employment landscape where having the right skills and competencies is key to employability.
For the road ahead, I hope that the tripartite partners – employers, unions, and government – will continue to push for greater portability of training and professional development for PMEs. In today's fast moving digital economy, talent does not merely reside in traditional large enterprises and organisations, but in smaller agile OMO units.
Catering to the emerging needs of this nascent but fast growing workforce helps Singapore to better ride the winds of an increasingly turbulent global economy.
For information on NTUC's PME unit, check out their website or like them on their Facebook page.