LEGO Star Wars Millennium Falcon – the most highly sought after toy for geeks! (source of image)
Everybody loves LEGO. Boys, girls, mums, dads, and construction toy geeks of all ages.
However, do you know that the world's favourite toy building blocks is also a powerhouse of innovation?
Founded in 1932 by Ole Kirk Christiansen, LEGO's ubiquitous play system of colourful interlocking bricks and adorable minifigures have built its way into hundreds of millions of homes worldwide. Last year, the Danish toy giant generated a turnover of US$4.7 billion with a healthy net income of US$1.1 billion. As of 2013, some 560 billion LEGO parts have been produced.
As the LEGO Movie song goes, "Everything is Awesome" for the world's most recognised toy brand. However, do you know that the LEGO Group suffered huge losses in the hundreds of millions dollars in 2003 and 2004, and almost went bust?
The story behind LEGO's fall from grace and subsequent reinvention is beautifully told in Brick By Brick – How LEGO Rewrote the Rules of Innovation.
Written by "LEGO Professor" David Robertson and co-author Bill Breen, the book narrates how Denmark's most famous brand uses "in the box" innovation methods to turn itself around and grow from strength to strength.
Six Founding Principles
In its early days, LEGO was founded on six key principles initiated by Ole Kirk followed by his son Godtfred Christiansen.
These cardinal principles are as follows:
Values are Priceless;
Relentless Experimentation Begets Breakthrough Innovation;
Not a Product but a System;
Tighter Focus Leads to More Profitable Innovation;
Make it Authentic; and
First the Stores, Then the Kids.
These principles helped LEGO to grow many times over to hit 7.7 billion DKK (US$1.4 billion) in annual sales in 1998. However, these good times did not last forever. Falling profits led the family owners to hire Paul Poulmann in 1998 to help turnaround the company.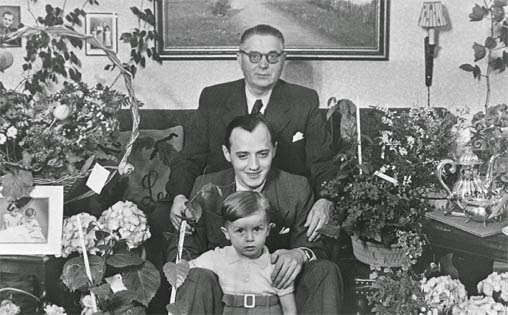 Three generations of the Kirk Christiansen family (courtesy of Brick Fetish)
Seven Truths of Innovation
Faced with the challenge of doubling LEGO Group's sales by 2005, Poulmann then adopted the 7 Truths of Innovation to transform the company.
They were:
Hire diverse and creative people;
Head for blue-ocean markets;
Be customer driven;
Practice disruptive innovation;
Foster open innovation – heed the wisdom of the crowd;
Explore the full spectrum of innovation; and
Build an innovation culture.
While these truths sounded good on paper, the reality was that Poulmann's "runaway innovation" approach led to chaos.
Buoyed by the runaway success of LEGO Star Wars and Harry Potter kits in 2001 and 2002, the Group recklessly pursued unfamiliar toy concepts like LEGO Explore, action figure Galidor, Jack Stone, and the LEGOLAND theme parks while eschewing traditional favourites like DUPLO. This resulted in the Group racking up losses of US$160 million in 2003 and a debt of US$800 million.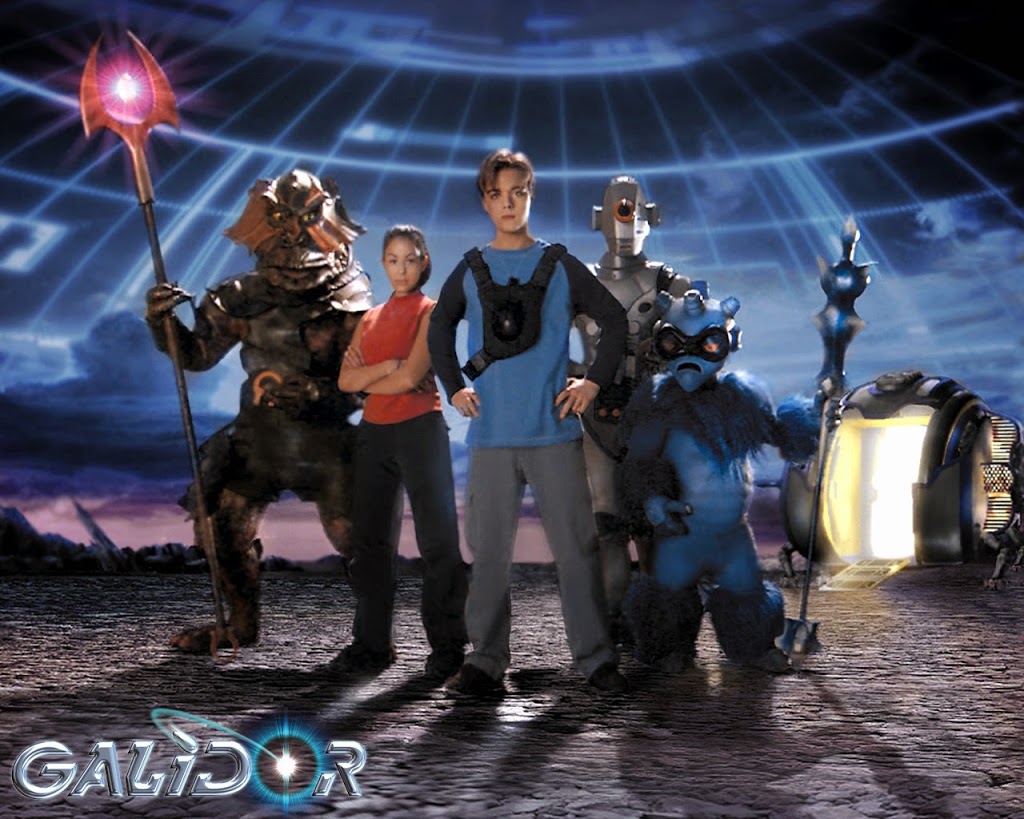 Galidor – a dismal failure (courtesy of Brickipedia)
Rebuilding LEGO Through "In the Box" Innovation
Taking over the helm in 2004 with the firing of Poulmann by the family owners, 30 something Jorgen Vig Knudstorp focused on stripping the complexity out of the business (reduce components and time-to-market for new products), making retailers their primary concern, and selling off assets like LEGOLAND theme parks.
By aligning LEGO back to "brick" and "play system", Knudstorp brought back DUPLO. He also restored traditional crowd favourite LEGO City.
Instilling greater discipline and focus in LEGO's creative processes, Knudstorp's "Shared Vision" covered three key phases:
Stabilising the company through a "turnaround" phase (2004-2005);
Building a strong core business for its "business transformation" phase (2006-2008); and
Growing it organically through its "brand revitalisation" phase (2009 and beyond).
Over the next few years, Knudstorp's team aligned itself along the following areas.
#1 Greater customer focus
Becoming more customer driven, LEGO started to engage directly with customers. Their key targets were the hardcore LEGO geeks who are mostly adults and kids between the ages of five to nine.
Discarding their cold and aloof nature, LEGO senior managers mingled with fans in LEGO communities and events like BrickFest.
#2 Embrace full spectrum of innovation
Exploring the full spectrum of innovation, LEGO created Bionicle – the toy which literally saved the business. Bionicle compelled LEGO to expand innovation processes beyond product innovation to include communication, business and process innovations.
#3 Foster open innovation
Fostering open innovation by co-opting a close clique of alpha LEGO geek fans, LEGO co-developed the highly successful Mindstorms NXT robot toys. This was followed by working with Chicago-based architect Adam Reed Tucker – a master builder – to develop the premium LEGO Architecture line of minimalist building toys.
#4 Enter Blue Ocean markets
Opening up Blue Ocean Markets, LEGO invented what is known as LEGO Games. This unique product is quintessentially LEGO as it is buildable, changeable, and rebuildable. At the same time, it incorporated the latest use of technology.
#5 Leverage diverse and creative workforce
Finally, LEGO tapped on the its diverse and creative workforce to create Ninjago. The group's "Big Bang" toy line was developed through a new team-based innovation process. This involved entailed greater staff empowerment, closer co-creation with kids, and greater flexibility and time for exploration and imagination.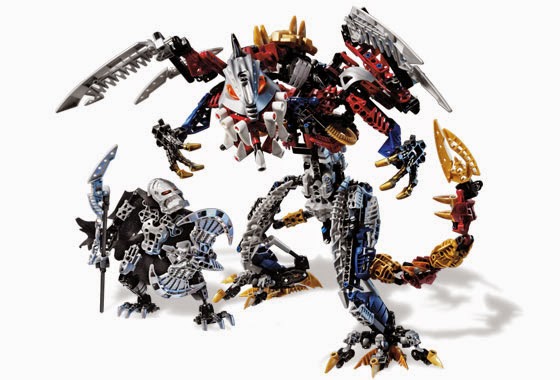 Bionicle – the "ugly" toy which saved LEGO's ass (courtesy of Bionicle Comics)
A Disciplined Framework for Innovation
By "getting back to the brick", adopting a stage-wise approach, and launching customer-focused experiments while keeping to its core, Knudstorp and his team was able to turnaround the toy giant and grow in a profitable manner. While Knudstorp's era has also seen its share of failures (like LEGO Universe, the Massively Multiplayer Online Game or MMOG which lost ground to Minecraft), his adoption of an innovation matrix (see below for example) helped the group to leverage different kinds of innovation.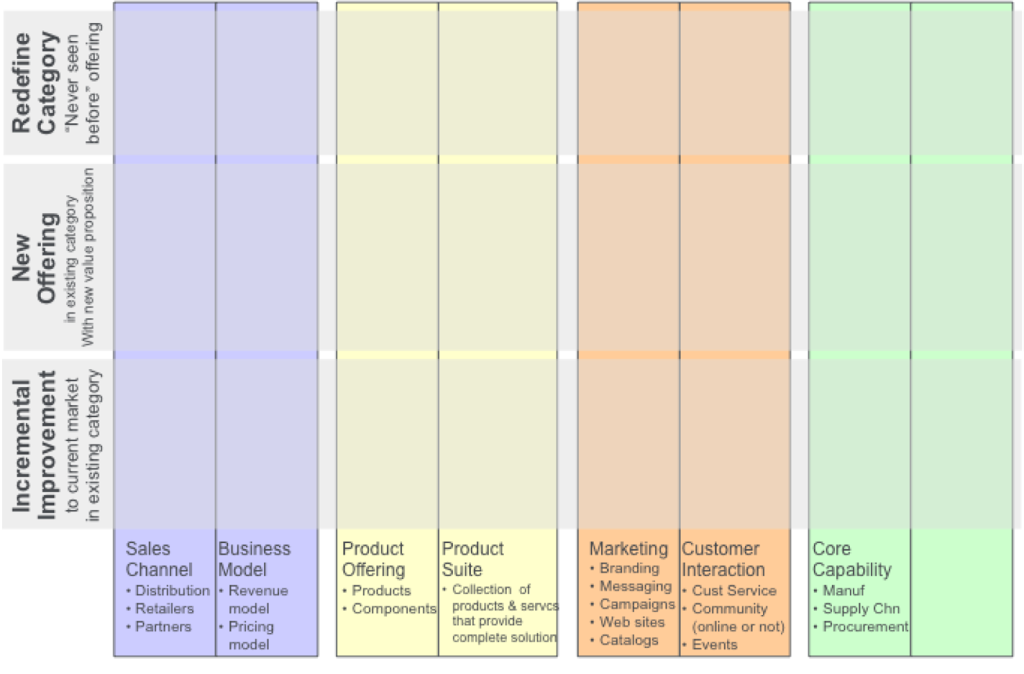 Courtesy of David Robertson
Towards the end of the book, the authors proposed three takeaways for organisations. These lessons could be gleaned from LEGO's experiences:
No single innovation truth should stand alone. Companies should mix and match their innovation processes depending on their specific circumstances.
The sequence and cadence of innovations matter.
Every innovation matters, even if they do not have the same outcome.
As a lifelong fan of LEGO, I found reading Brick By Brick both intellectually and emotionally satisfying.
It is clear that the authors took great pains to carefully document the innovation journey of LEGO. They also detailed where it went wrong and how it corrected itself every step of the way.
I strongly recommend this book to anybody in the business of innovation, particularly entrepreneurs or intrapreneurs tasked with launching new businesses or products.