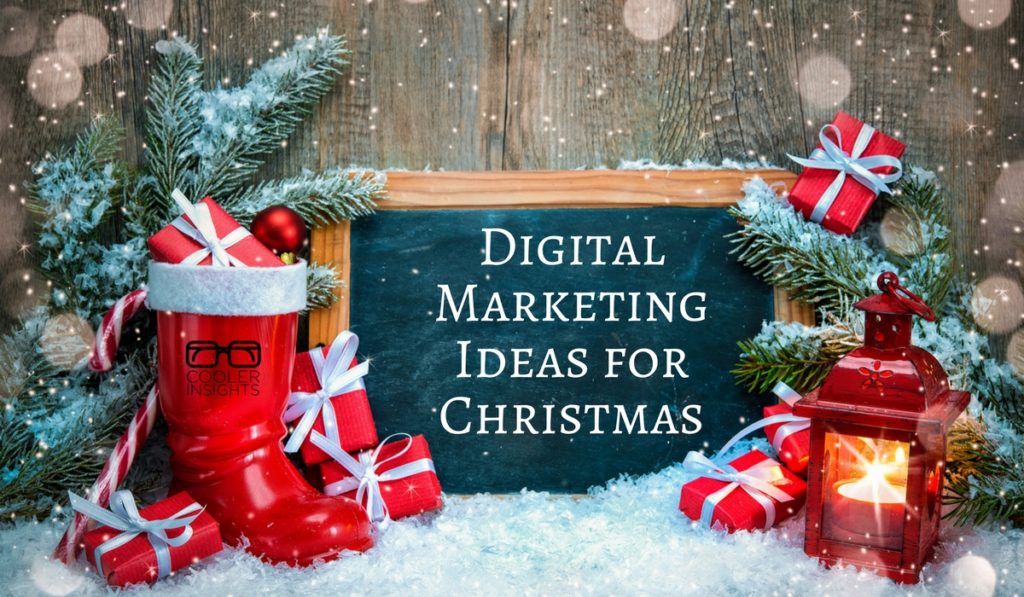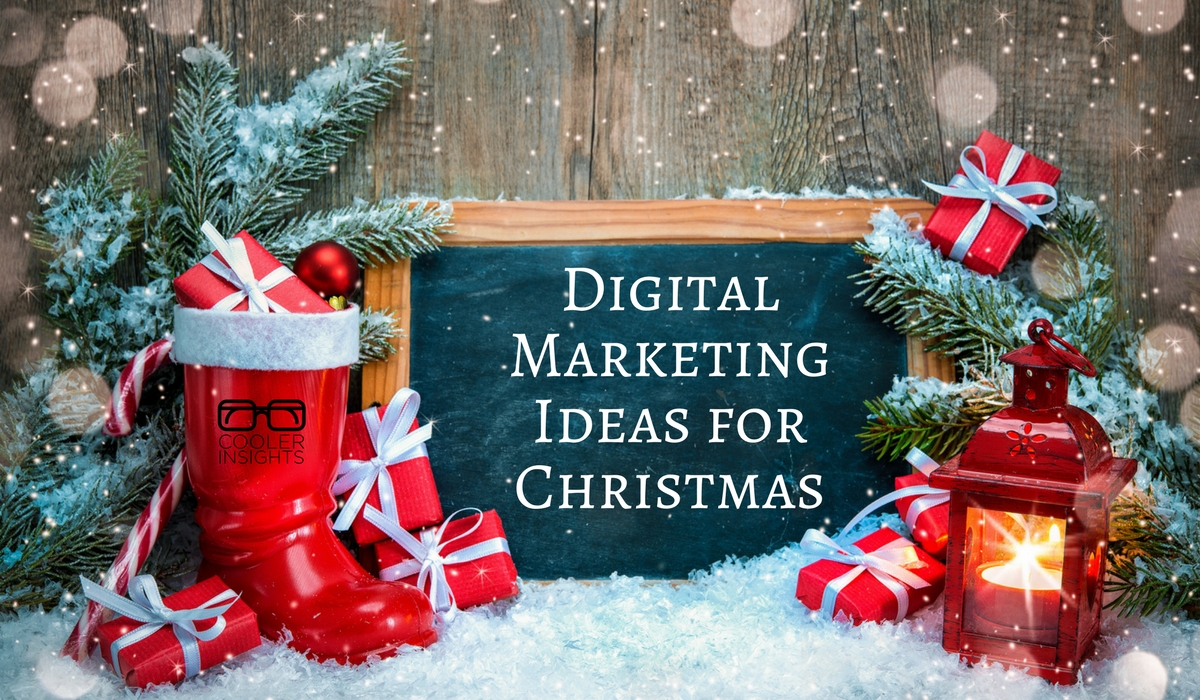 It's the most wonderful time of the year!
Everybody is in a festive mood as work winds down during the Christmas season. With the bounty of year-end bonuses plus the long stretch of holidays, your customers could be in the right frame of mind to spend.
Before you start walking in winter wonderland, however, you need to ask yourself this question:
"What am I doing to attract year-end festive shoppers online?"
Here are some campaign ideas which you can consider.
#1 Dress Up Your Social Channels
Tis the season to be jolly. What better way to go "ho ho ho" than to dress up your tired looking social media channel!
Using FREE online tools like the wonderful Canva, Piktochart, and PicMonkey, you can easily add tinsel, snowflakes, Christmas trees, and other festive icons to your social media profiles.
If that's not enough, you can also visit websites like Unsplash, Freepik, Pexels, and Pikwizard to add FREE high quality photographs, vector files, and icons too.
Here's what I did with Cooler Insights' Facebook page using Canva and free images I found online. Doesn't it look festive?

#2 Reward With e-Gift Cards
Christmas is a great opportunity for you to give your members a pleasant surprise while driving festive sales. This is where online gift cards come in handy.
Depending on your business, you can reward your subscribers with either of the following goodies:
FREE upgrades to their service packages (for B2B businesses)
Great discounts exclusively available to members (these can be used to ramp up enrollment)
FREE e-Gift cards that they can redeem for actual goods (with terms and conditions)
If your customers are high-value, you may even wish to purchase eGift cards and send it to them via email as a surprise. Major online retailers like Amazon, Zalora, and others have such options available.
#3 Offer Holiday Themed Promotions
Everybody loves a sale – especially if it's tied to a holiday season. Just look at the crazy amount of sales generated for Thanksgiving and Black Friday (the start of the Christmas sales season) in the US alone.
Courtesy of Statistica
Traditionally, seasonal sales have been linked to retailers trying to offload last season's merchandise. While this may be a viable strategy for some, it may be a better strategy to use this opportunity to offer creatively bundled packages and offers.
Here are some ideas that you can immediately use:
Provide FREE shipping for the holiday season only
Offer FREE gift wrapping services for your customers
Create bundled gift packages that come with a discount
Offer a limited time deal for your membership programme
Kiehl's have done this pretty well. Check out the example below where they provide complimentary gift wrap and allowed customers to create their own gifts.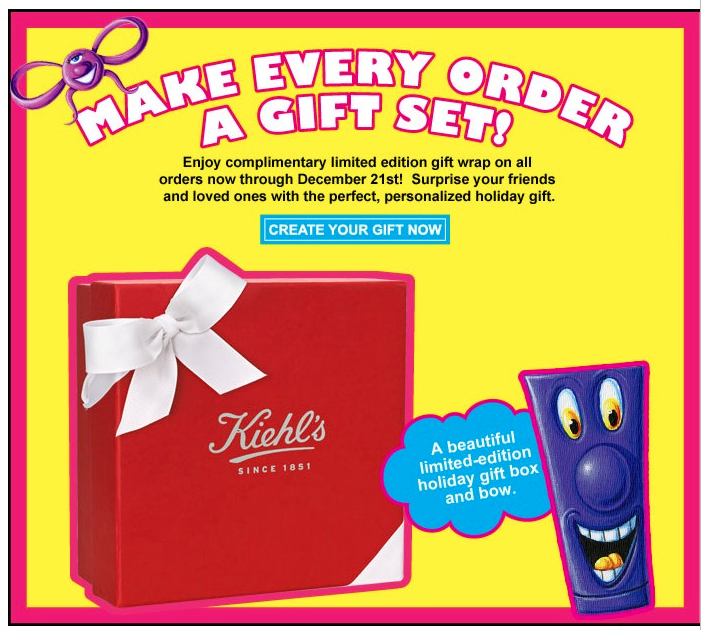 Fairmont Hotel has a nifty promotion for its hotels in the beautiful Banff area in Canada, with its SnowDays promotion as shown below. Such offers are a good way to drive sales in an otherwise freezing wintry destination.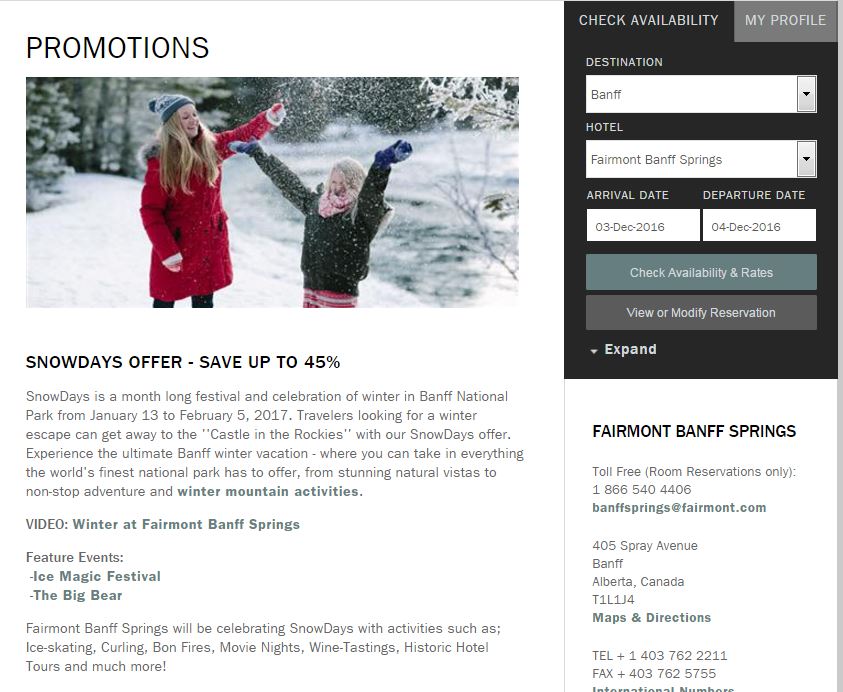 Courtesy of Fairmont Hotel
The best promotions come with an element of fun! Which brings us to our next idea…
#4 Gamify Gifting with a Social Contest
Everybody loves to play games – especially during the holiday season.
There are all kinds of online contests which you can run on your website or social media page. They include:
Photo contests
Video contests
Story-writing and captioning contests
"Guess the Difference" contests
Voting contests
Here's a fun example from Centrepoint Singapore's Facebook page. Fans are supposed to guess where a lovable gingerbread man character is found at different outlets within the shopping centre itself, and to submit their answers in the comment box.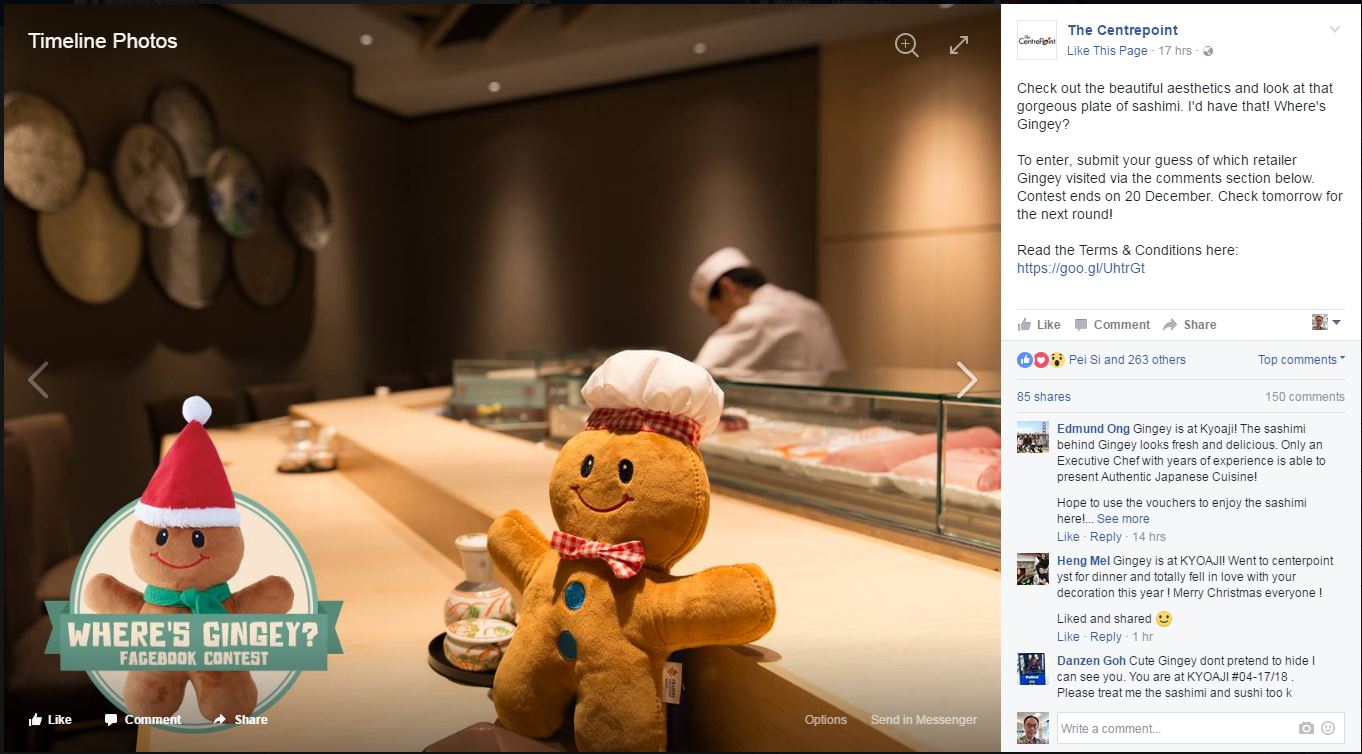 Courtesy of Centrepoint Facebook Page
#5 Organise a "Live" Christmas Event
What better way to celebrate the festive occasion than to meet your online fans and customers in the flesh?
Now, there are lots of different live events which you can do. They may include Christmas parties, holiday sales events, concerts, workshops and talks, cocktails, and luncheons.
Or you may wish to splurge on an entire truck, like Coca-Cola has done with it's Christmas Truck in the UK.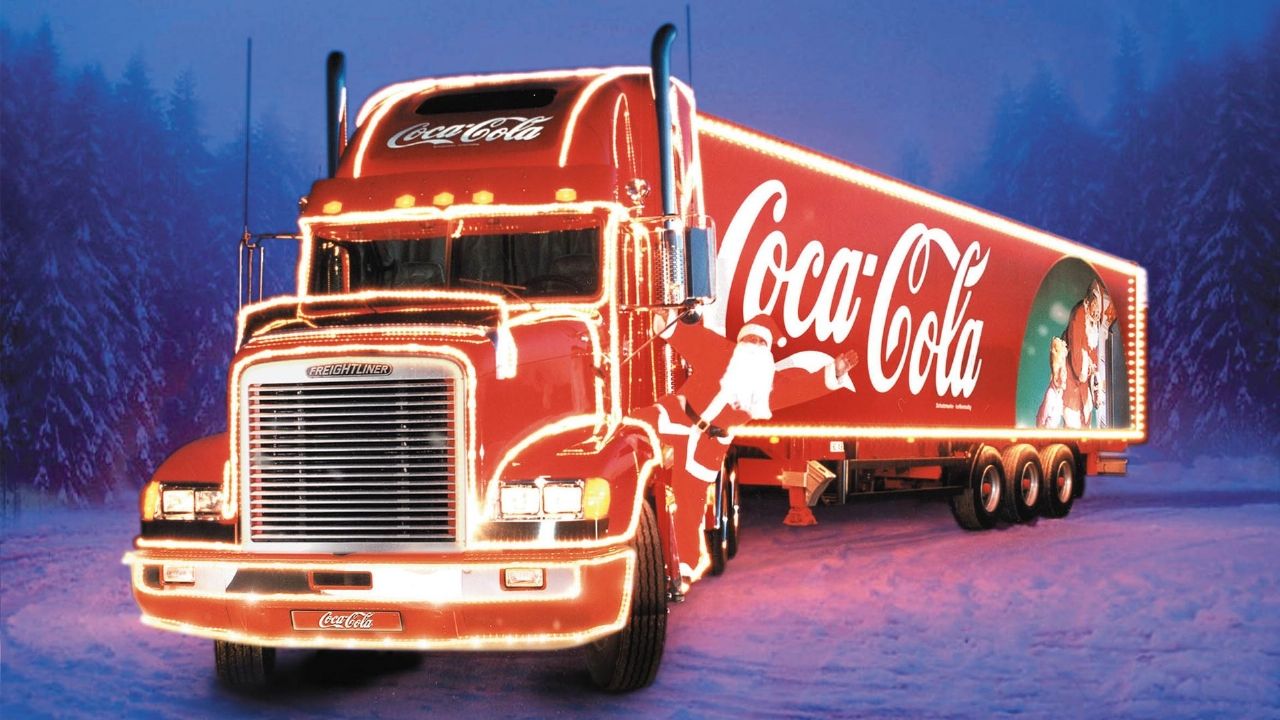 Courtesy of Wall Paper Web
Now if that sounds too exhausting or expensive, you can opt for an easier way out.
Instead of trying to do everything yourself, why not partner a hotel, restaurant, or attraction to amp up the festive fun?
There are tonnes of events going on here during the year-end season. Just pick your favourite and see if you can strike up a deal with the venue owner!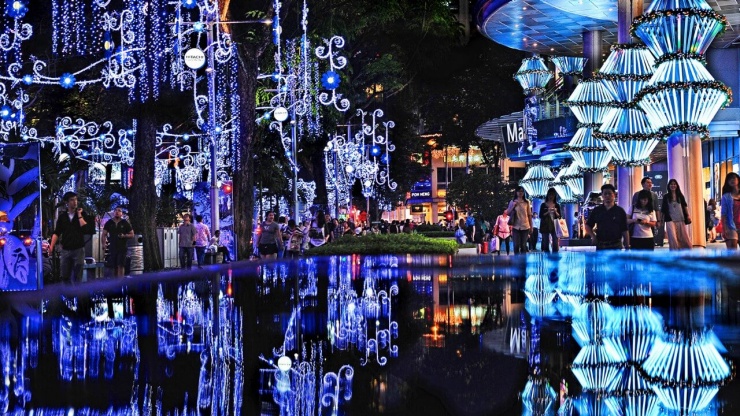 Courtesy of Your Singapore
#6 Publish Thematic Posts eg "12 Days of…"
Anticipation is the key to creating demand.
Instead of publishing just one Christmas post (like yours truly), why not go the whole hog and create an entire series of festive posts?
Here, fashion blogger Chriselle Lim has set the tone, with her "12 Days of CHRIS-elle" series of blog posts. At times light-hearted yet fashionably chic, she provides carefully curated fashion ideas for the ultra-hip.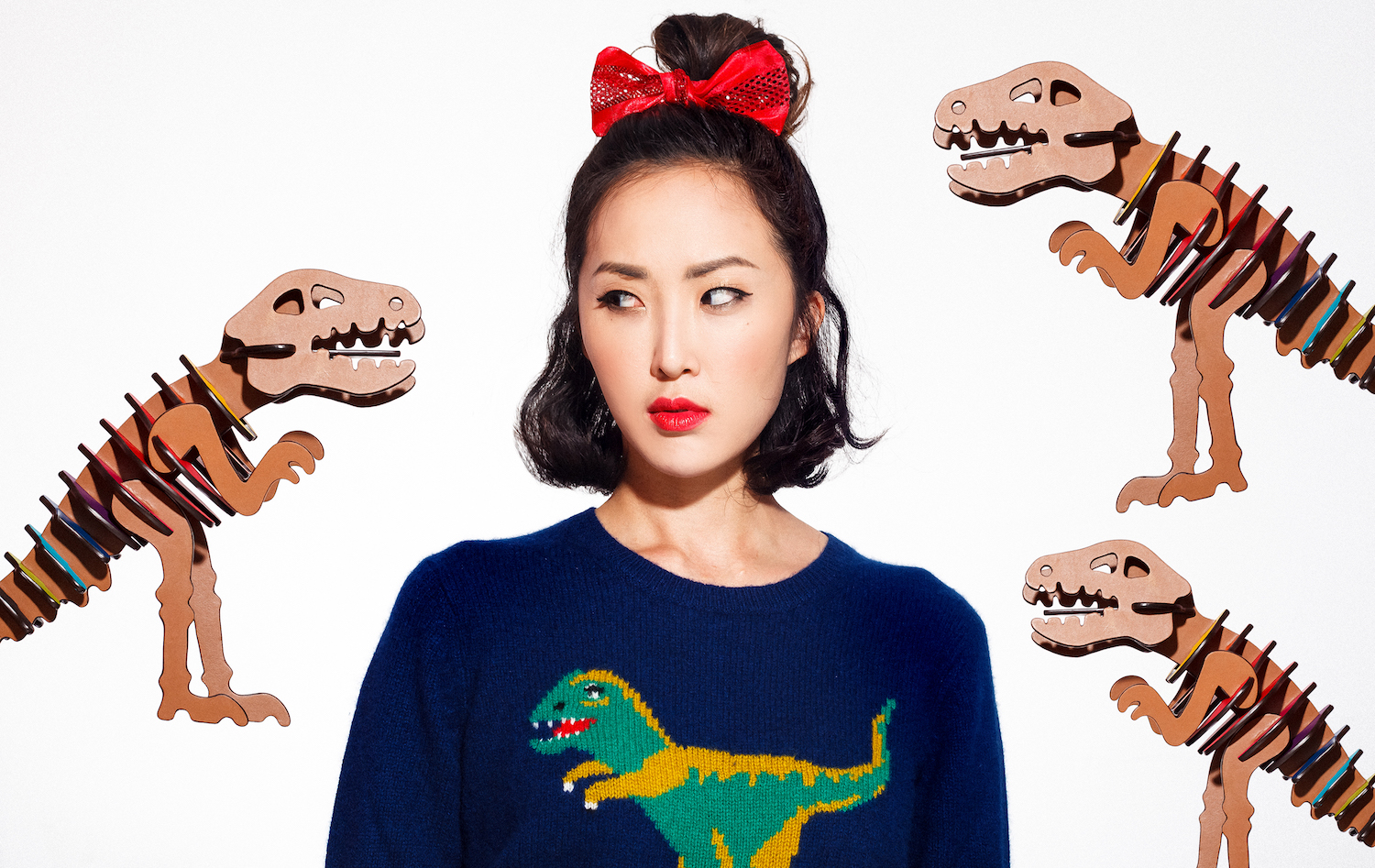 Courtesy of The Chriselle Factor
#7 Spin a Christmas Tale or Two
Christmas is a great time for storytelling. In fact, the greatest story ever told arrived during Christmas.
I love how Cartier weaves its magic through beautiful storytelling ads every year Christmas. This latest edition features its main protagonist (a lovable panther) lighting up a wintry cityscape. Check it out below:
If you've got the budget – and the back-story – you may wish to even go the whole hog and produce a dramatic Christmas chronicle.
Here's the amazing The Tale of Thomas Burberry produced by one of the world's leading high fashion brand. It has certainly set numerous tongues wagging, even though it took quite a lot of poetic license in chronicling the story of Burberry's founder.
#8 Create and Curate Customer Stories
Shine your Christmas lights on the ones who matter – your dear customers!
There are numerous ways to do so. You can organise a contest (see above), speak to your customer service or frontline staff, or use a social listening tool like Buzzsumo to find customers writing about your brand online.
The best stories are ones where your brand (or your staff) perform heroic tasks for your customers. Like the example below where Virgin Trains literally saved a customer from a sh*tty situation: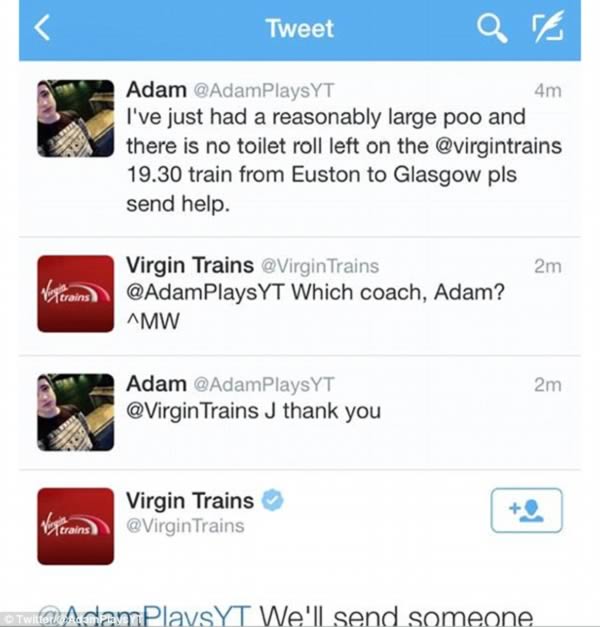 Courtesy of Oddee
Or this other example from LEGO, where a customer service representative helped to save the day for a 7-year old boy who lost his LEGO Ninjago figure while going out shopping. Sad about his loss, the boy wrote a letter to LEGO which went as follows:
Courtesy of Help Scout
The response from the Customer Service Representative of LEGO was just magical. Just check it out below: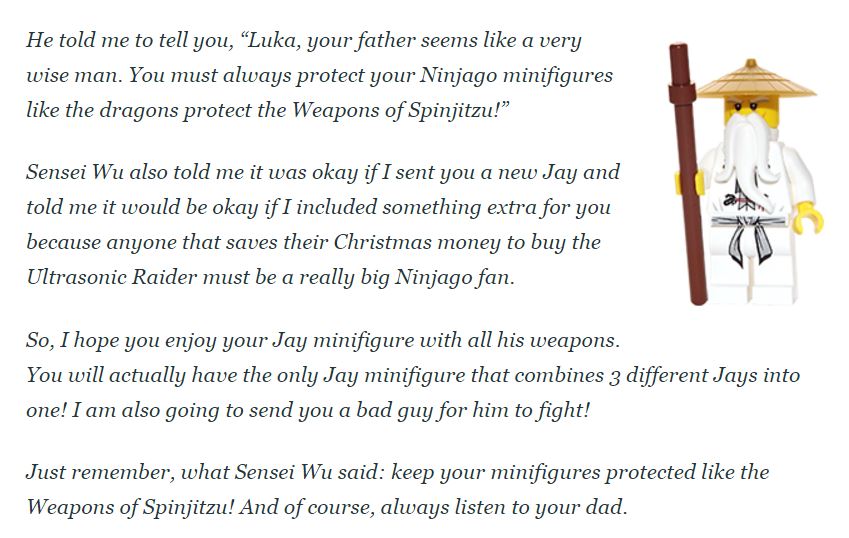 Courtesy of Help Scout
LEGO's customer story was so amazing that it went viral. Here are some examples of the media coverage.
Courtesy of Help Scout
#9 Share and Care for the Less Fortunate
Last, but most certainly not least, Christmas is a season for giving. What better way to exemplify the Christmas spirit than to help those less fortunate than ourselves.
I love what Uber is doing together with Red Cross Singapore. Teaming up with "Santa", they're helping to spread cheer to "ensure that every child in Singapore has a gift this Christmas."
To participate, users had to prepare their gifts of pre-loved toys, books, clothes and stationery, use the Uber app on certain fixed times, and move the slider to SLEIGH or tap on a UberSLEIGH card.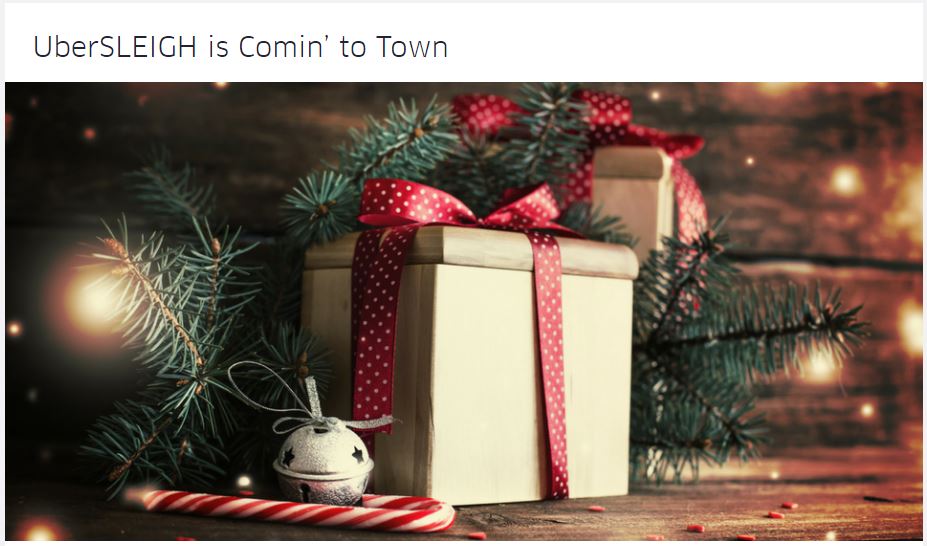 Courtesy of Uber
Now that you've learned 9 different ways to develop festive holiday promotion ideas, the ball is in your court.
What can you do today to bring Christmas cheer to your business? Meanwhile, have a very merry Christmas and a wonderful New Year!
Here's Our FREE ? Gift to You!
Wish to start embarking on digital marketing for your company but unsure how?
Drop us an an email with your particulars or complete this contact form for a FREE 60-minute consultation session!