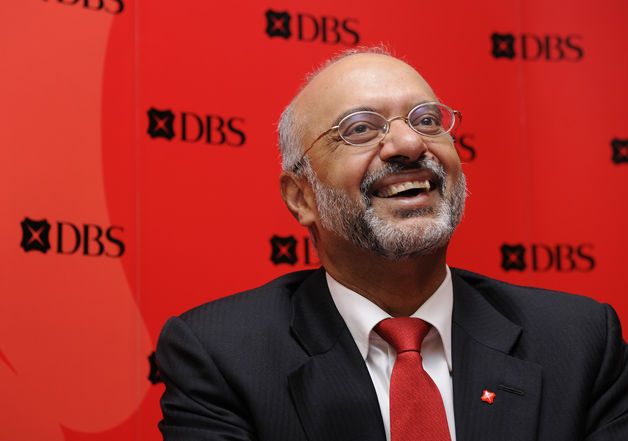 Courtesy of Five Stars and a Moon
Do you know that banking is now a digital platform business? Or that the CEO of DBS Bank probably knows a lot more about IT than many of us?
With the disruptive forces of e-commerce and m-commerce at play, banks need to shift their business model – from bricks and mortar to clicks and mortar.
Thanks to NTUC's Future Leaders Summit, I learned quite a bit about how the digital world totally changed the banking scene from DBS's CEO Mr Piyush Gupta.
Titled "Game changing the way we work", Mr Gupta's presentation gave me a fascinating insight into how the world of finance has changed, and how DBS constantly remodeled itself to keep pace with the major technology shifts in the business.
Interestingly, he began his talk by sharing how ironic it was that banks took such a long time to transform themselves digitally, considering that they dealt mainly with information, bits and bytes.
This insight was well captured by Bill Gates' comment in 1990:
"Banking is necessary. Banks are not." – Bill Gates in 1990
My jaw dropped when I hear how the biggest threats to the banking business came not from giant financial institutions but a quick and nimble e-commerce player. Namely, the almighty Alibaba.
Alibaba's 800 Pound Ant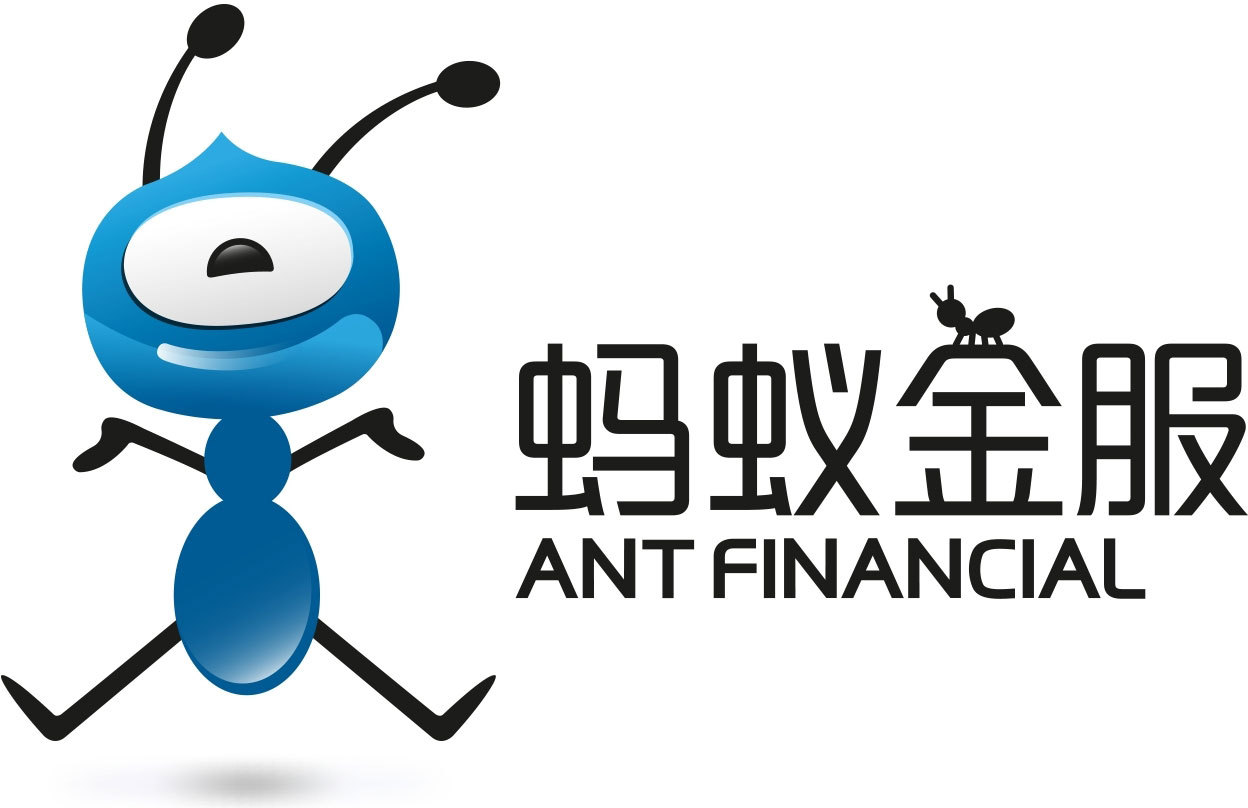 With its sheer heft, Alibaba single-handedly reinvented how financial services are transacted.
Formerly known as Alipay – the payment service provider for all Alibaba's e-commerce properties – Ant Financial is now the number one financial services company in the world.
Only Mastercard and VISA are bigger in terms of transactions. At least for the time being.
During Singles Day (11 November), a clever invention of Alibaba itself, a staggering US$18 billion of goods were sold on Alibaba's platforms.
On the same day, they gave 100 million consumers credit, and approved 1.33 million loans worth 50 billion yuan. This was approximately US$7 billion or S$10 billion of loans in a single day – equivalent to what DBS handled in an entire year!
The platform threat from e-commerce juggernauts is real, and it covered the entire spectrum. From payments, lending, wealth management to insurance. If banks do not change their paradigms to embrace digital, they would be obliterated in no time.
"Rethinking the Future" [2013]
This started DBS in 2013 on their journey to "rethink the future". Coined as an initiative to "make banking joyful", DBS undertook an intensive digital transformation exercise centred on three key pillars:
Embracing Digital (end-to-end)
Rethinking the Customer Journey, focusing on their "jobs-to-be-done"
Creating a Startup Culture
Through this initiative, DBS endeavoured to "Re-imagine the customer journey". This was the same principle which disruptors like Airbnb and Uber followed, leading to huge success in their respective markets.
A key part of this approach was to create a startup culture. Gupta noticed that unlike large traditional organisations, people working in a startup culture operated at a different speed, and embraced a radically different management culture and ethos.
In learning from technology leaders like Apple, Google, and others, DBS "magically" christened themselves as the "d" in Gandalf, with the other letters representing major movers and shakers such as Google, Apple, Netflix, and so on.
So how did DBS do it?
#1 Design Modern and Modular Systems
With the world of consumers going digital, the world of business is now a platform. In crafting its own banking platforms, DBS built scale with its ecosystem partners by providing them with their Application Programming Interfaces (APIs). Through this effort, ecosystem partners could then develop the necessary apps needed to provide value to both consumers and business clients.
This was represented as a series of layers as shown below: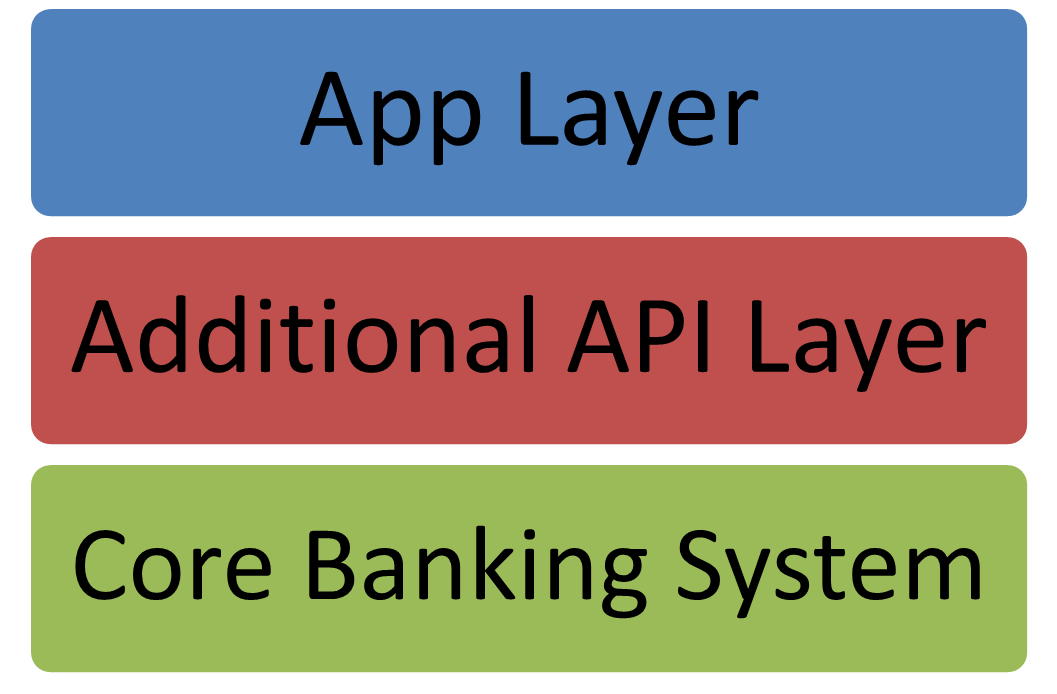 #2 High Performing Agile Teams
Success can only be achieved through people.
Across DBS's different functions and departments, efforts were made to organise people in open workplaces so that they can collaborate actively.
This was supplemented by appointing dedicated "Journey Managers" whose roles were to help facilitate the formation of co-located cross-functional teams. Such teams comprised business and technology teams. Through co-location, they could work more cohesively and achieve better project flow through.
Work spaces which encouraged DBS colleagues to work in a "stand up hub" were also conceived. In addition, two week "scrums" were adopted for the audit teams.
#3 Automate Everything
To improve productivity, the entire test environment for DBS's online apps and services were automated This allowed the banking conglomerate to do two things well:
Test faster – User Acceptance Test (UAT) and API testing
Focus on their customer's

job-to-be-done
Insight: The "Invisible" Bank
In imagining what their customer ultimately wanted, DBS borrowed a concept from Ikea. Gupta related how the act of using a drill to create a hole in your wall wasn't about drilling a hole or hanging a painting. Rather, it was about creating happy memories and reliving experiences.
This insight led DBS to embed the bank into their customer's lives. They sought to make their financial services relevant both in the "daily" things which their customers did (purchase of food, clothes, holidays, etc), as well as the "episodic" things (eg education, marriage, housing).
The main idea was to make the bank "invisible" and to hide the banking products into what people want to do with their lives. Thus…
Old Thinking: Whip out your credit card to pay for your coffee and tea.
New Thinking: Grab your coffee and tea, while your orders and payments are silently done in the background through apps.
How to be a Startup of 22,000 Start-ups?
To become an agile, technology-focused organisation, DBS needed to change how it empowered its workforce of 22,000. This centred on design thinking, creating innovation eco-systems, and forming agile teams.
a) Champions of Change
As part of its innovation effort, DBS co-opted about 300 to 400 people in innovation teams. Comprising mostly young staff, they helped to seed and spearhead innovation projects in the group.
b) Learning by Doing – Hackathons
Purporting that it was rather hard to learn in an artificial classroom environment, DBS introduced hackathons.
Working with their startup partners, they gave them a specific problem to solve within a week's duration. The process involved getting the startup's team of young people locked up in a warehouse like environment for a week (to emulate the "Silicon Valley" feel), and giving them incentives to come up with an app or technology solution within that period.
c) Start-Up Successes
Through a mixture of hackathons, startup accelerators/incubators, and imaginariums, DBS managed to tap onto the ingenuity and resourcefulness of multiple teams both within and outside the organisation.
To date, they have achieved…
More than 1,000 experiments
More than 180 startups engaged
More than 100 prototypes developed
Fusion of diverse skills in the creation of value
Gupta shared with some pride that the total investment was just slightly over a million Singapore dollars. However, the payback was multi-fold.
d) Foster Collaboration and Interaction through Office Design
Taking the lead from Google, DBS also sought to turn their offices into Google-like campuses.
In new office locations, they "forced" people to collaborate and get together by creating "creative collision" spaces in their new open office designs.
e) Work with Industry Partners
With DBS's new ecosystem thinking approach, the group worked collaboratively with numerous business partners. This resulted in the following KPIs:
Over 50 partnerships
Over 500 start-ups engaged
Digital Transformation Results
By establishing clear digital transformation goals, DBS introduced new metrics in their balanced scorecard.
Their goal was centred on how they could "acquire digital, engage digital, and measure their customer journeys". KPIs were then created and measured. Through these multiple efforts, DBS could engage 13,500 of its employees in its digital transformation journey.
a) Awards and Accolades Scored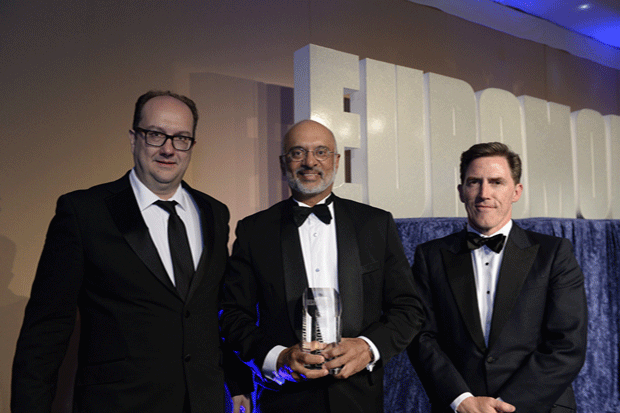 Courtesy of DBS Bank
Through its efforts in digital transformation, DBS managed to achieve numerous awards over the past 3 to 4 years. This included providing the "fastest money transfer" service in the world, as well as being recognised as Asia's safest bank.
DBS's subsidiary Digibank in India was also the first in the region to be completely paperless and totally digital.
Beyond this, DBS was voted as Asia's Best Bank and the World's Best Digital Bank by various organisations.
b) Back-end Success through Predictive Analytics
Beyond front-end successes, DBS also worked with A*Star researchers to improve back-end productivity.
By using predictive analytics, they could determine where their customers called from. This helped them to achieve a 15% reduction in call volume through proactive intervention.
That's not all.
DBS has even incorporated sensors to determine which of its ATM were likely to go down, the individuals customers using specific ATMs, as well as how much money they will withdraw for each transaction!
c) Strong Employee Engagement
Using Artificial Intelligence, DBS could screen its candidates for recruitment more effectively and efficiently. This allowed them to lower their staff attrition rate.
With its combination of strategies, DBS managed to achieve an 81% engagement rate for staff. Using technology and innovation, every employee could re-imagine their work.
DBS group's achievements in HR were cemented by being recognised as one of the four best employers in Asia.
Thriving in the Age of Digital Darwinism
Quoting Darwin, DBS' CEO Gupta highlighted how the bank managed to thrive despite the threats it faced from digital giants.
"It is not the strongest of the species that survives, nor the most intelligent that survives. It is the one most adaptable to change." – Darwin
Hearing how they've transformed digitally over the years, I can't help but agree.