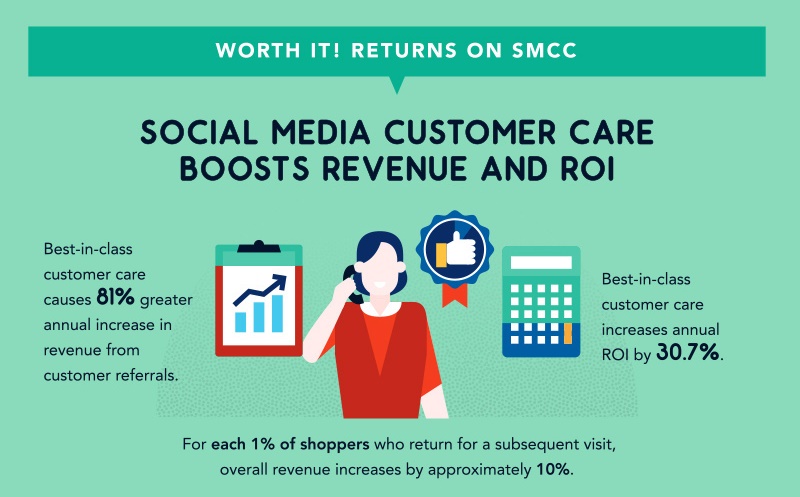 Do you know that your customers may spend 3 to 20 percent more if you respond to their queries? Or that 42 percent of customers who complain on social media expect a response within an hour?
With consumers spending hours each day on social media, you need to ensure that your customer care strategy is primed for social channels.
The importance of online customer experience is shown by its prominence amongst other digital marketing strategies here. Globally renowned marketing guru Gary Vaynerchuk himself has famously said this:
"The best marketing strategy ever: Care." – Gary Vaynerchuk
With social media platforms like Facebook, Instagram, LinkedIn, Twitter, forums and blogs growing in prominence, consumers and business customers alike will gravitate towards social channels to express their feelings towards your brand.
How you respond on these public digital arenas may mean the difference between success and failure.
Risks of Not Answering Social Media Complaints
The good old days of answering an email within 48 hours are gone. These days, consumers expect almost instant replies to their queries and complaints on social media. If you fail to do so, you may end up losing 30 percent of these customers to your competitor.
What's more, not answering a complaint may decrease customer advocacy by as much as 50 percent, while poor response time can lead to up to a 15 percent increase in customer churn. See the chart below for more details: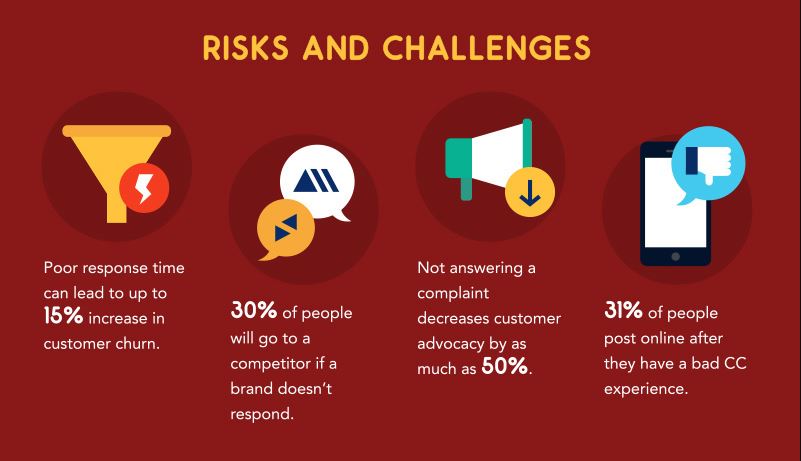 Thanks to a massively huge infographic by Website Builder on social media customer care, you peruse practically all the important facts and figures about social media customer care and use these to build up your case.
Here are two choice nuggets from the infographic:
Why Social Media for Customer Support?
90 percent of social media users used social media to communicate with a brand
65 percent of customers expect companies to offer customer service on social media
Social media is the preferred customer care channels (34.5 percent) compared to Websites/live chat (24.7 percent), Email (19.4 percent) and phone (16.1 percent)
Brand Benefits for Social Media Customer Care
Answering a social media complaint increases customer advocacy by as much as 25 percent
65 percent of people have more brand loyalty if a brand reaches out to them on social
75 percent of people share good experiences with brands on social media
People are likely to recommend a brand 30 percent more when they get a response
71 percent of consumers with positive social customer care experiences are likely to recommend the brand to others
There are lots more juicy statistics on social media customer care. They include data on how customers respond on different social media channels like Facebook, Twitter, Pinterest, Instagram and SnapChat, possible tools you can use to manage your social media communities, as well as the positive social media ROI you can gain just by being super responsive to your customers on social media.
You can also learn some interesting statistics on how responsive the most customer focused brands are on social media, and pick up some useful tips on social media customer care for your own company.
Simply click on the infographic below to expand the different sections (original source here.)