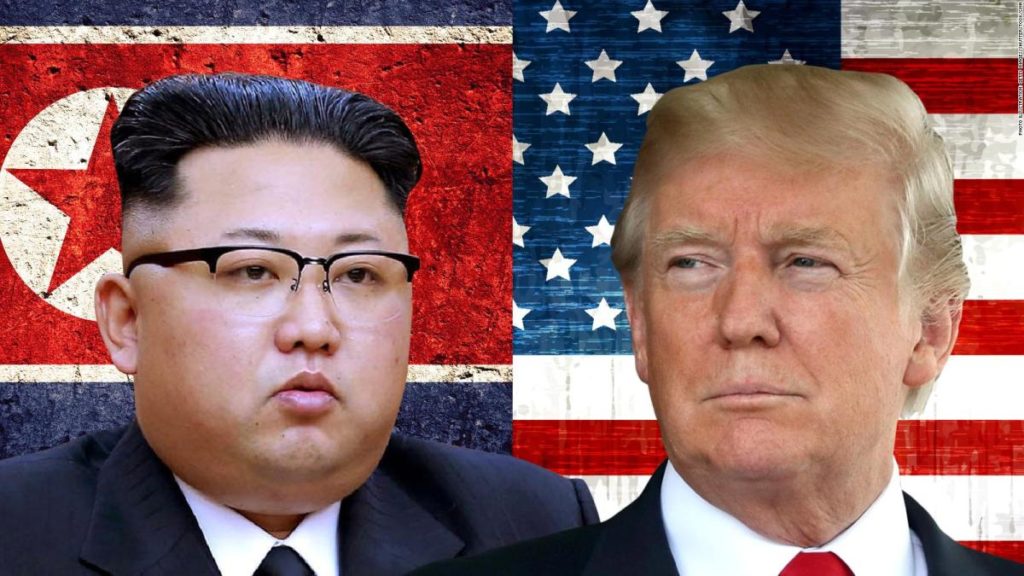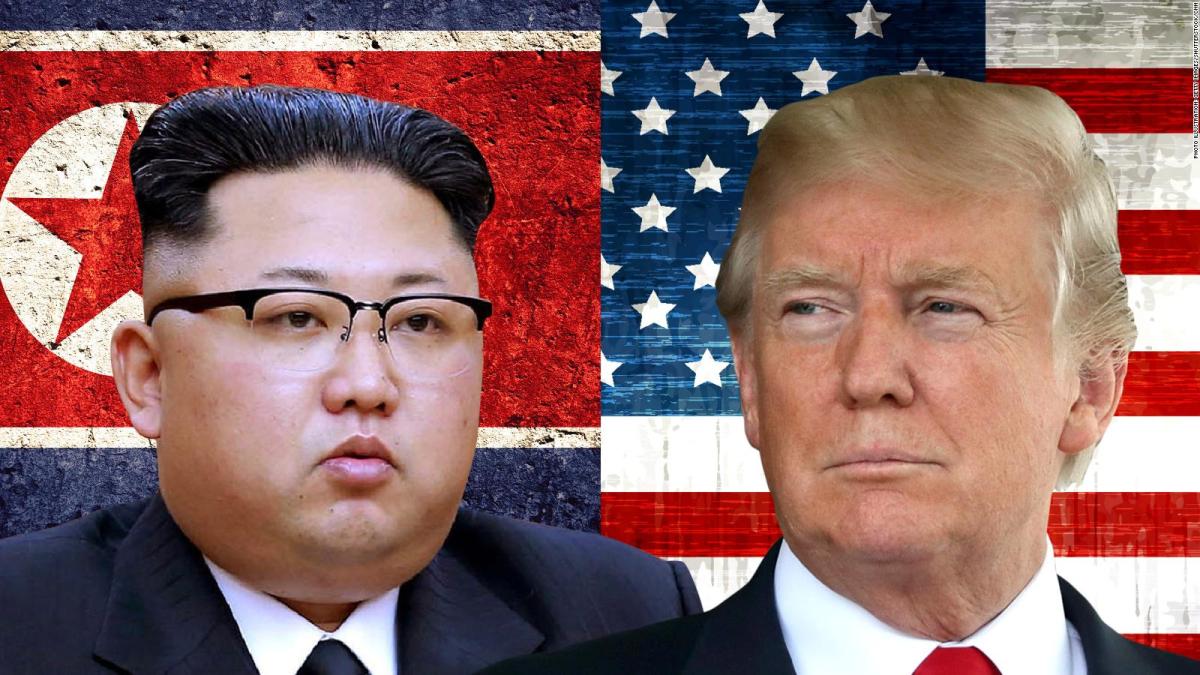 I'm so excited. History could be made here in sunny Singapore.
For the first time in decades, a North Korean leader will meet an American president in a historic peace summit. If things go as planned, it could signify the end of the Korean war.
Billions of eyes around the world are on Singapore. From what we know so far, the leaders will be having the milestone meeting at the super-luxurious Capella Hotel in Sentosa. North Korea's supreme leader Kim Jong Un will likely be staying at St Regis, while US President Donald J Trump will be putting up at the Shangri-La.
Two of the world's most watched leaders, Kim and Trump were previously known for their antagonistic and combative views of each other. This was evident from Trump's tweets and Kim's official pronouncements.
Unflattering nick names like "Little Rocket Man" and "Dotard" were hurled at each other. Both men even threatened to push the "red button," with Trump declaring that his button was "much bigger & more powerful" than Kim's.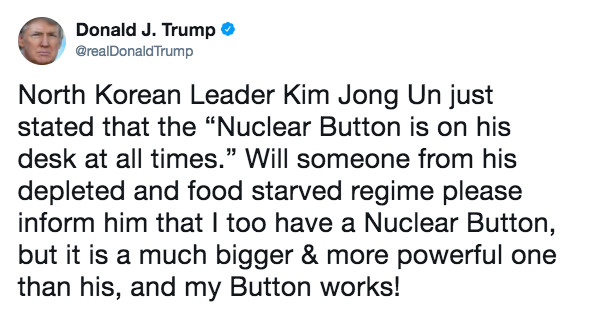 Thanks to the North-Korea South-Korea Peace Summit brokered by South Korean President Moon Jae-In, it appeared that the ice between the two has thawed.
(It nearly got scuttled when Trump 'cancelled' the meeting due to 'open hostility' from North Korea. Thankfully, cool heads prevailed and the meeting is back on track after a secret meeting Moon had with Kim.)
As Singapore prepares to host this monumental event (we were chosen and not volunteered), complete with road blocks, security zones, and increased police presence, I thought that it'd be fun to suggest some tongue-in-cheek ideas of how we can warmly welcome both leaders to our island.
#1 What Kim and Trump Can Eat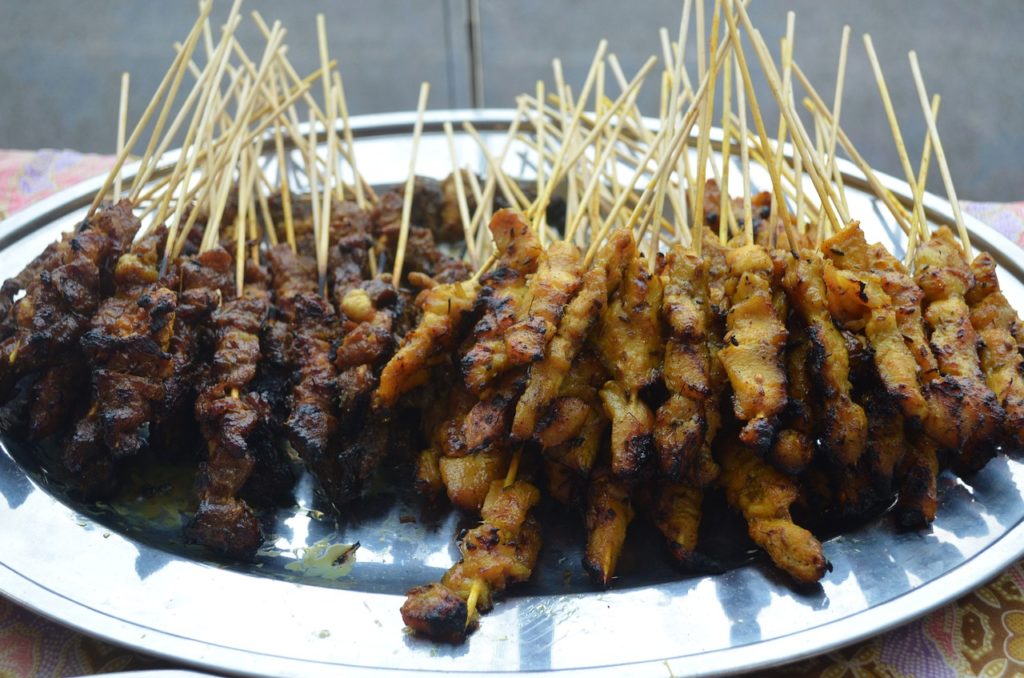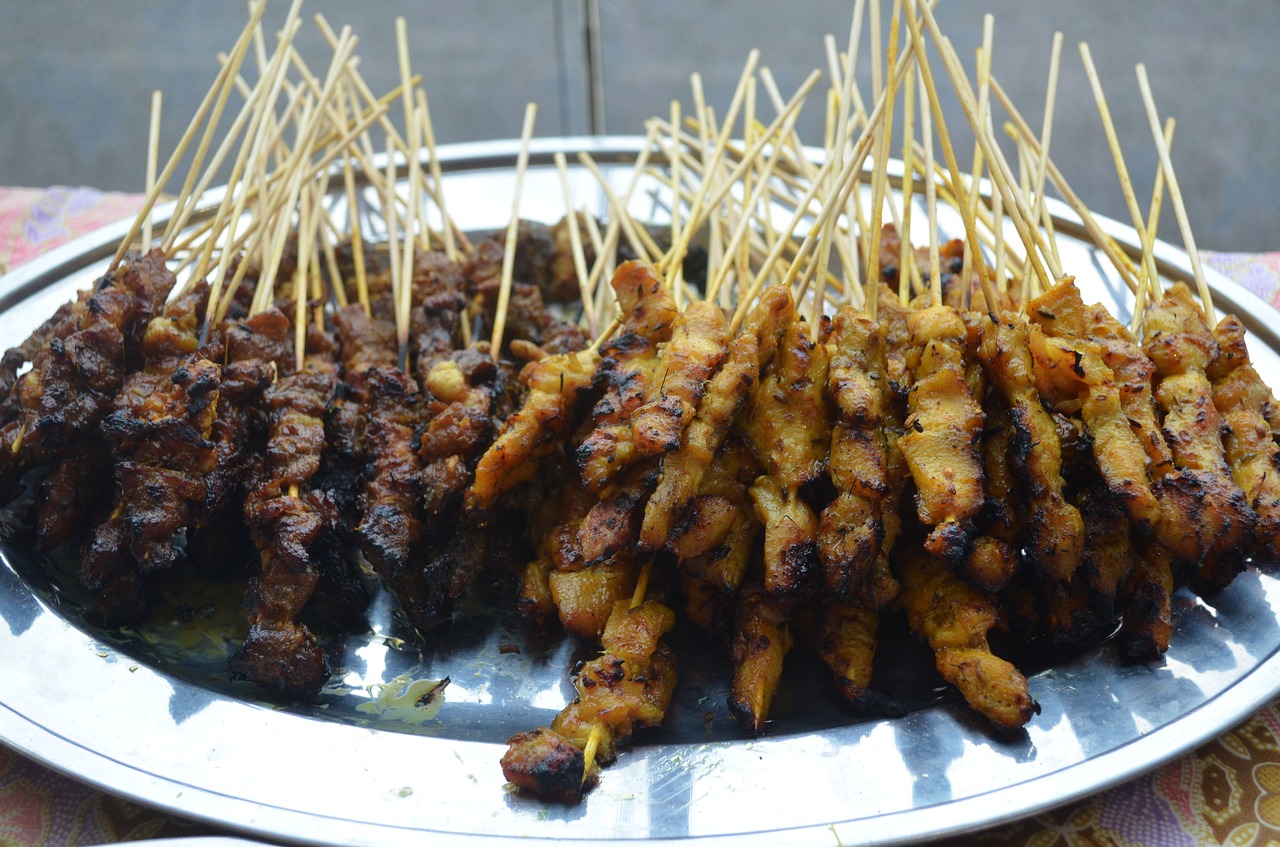 For obvious reasons, this is the first thing that comes to mind. Plus, Singapore is a foodie capital anyway, so it'll suit the gastronomic preferences of both leaders.
Quite a few hotels and restaurants have already started with thematic food and drinks. They include a Trump-Kimchi dry aged beef nasi lemak, 'Trump' and 'Kim' cocktails, and a #Worldbeast burger.
Beyond the imaginatively-named culinary concoctions, I'd like to suggest more humble fare to suit the occasion:
Roti Prata: Because sometimes the peace process can have flips and flops
Chicken Rice: A tasty reminder that nobody should "chicken out" from the negotiations
Rojak: Like the mixed ingredients in this dish, people from different cultures, races, and beliefs can live together in perfect harmony
Beef Satay: To suit the barbecued meat preferences of both leaders, dipped in sweet and spicy peanut sauce
Laksa: As negotiations for a long-term peace process can be hot, but the outcome is satisfactory
Ice Kachang: Nothing like this icy treat, splashed in the colours of red (for Kim) and blue (for Trump), to cool down hot tempers and soothe frayed nerves
PS – To feed the estimated 3,000 journalists covering the event, it was reported that 45 dishes across 15 cuisines will be served to please their palates.
#2 Things That Trump and Kim Can Buy
We can start with orchid motif ties – not necessarily red in colour, although a crimson orchid may work in certain circumstances.
Both men should also consider tropical friendly jackets to suit our blistering humid climate. The preferred styles of overcoats and jackets worn by both leaders are just not practical here.
T-shirts with peaceful slogans that help to reduce the pressure to press the button. Quirkily designed and shaped cushions/ pillows to reduce the impact of any verbal (or online) "blows".
Food souvenirs should definitely be in the shopping carts of both leaders. For Kim, I'd suggest some Prima pre-mixed spices so that he can continue to have his laksa and eat it. For Trump, perhaps some Rendang spices so that he could try out a Rendang burger recipe back at home.
Oh yes, we'd probably need to consider the sartorial styles of American first lady Melania Trump or the first lady of North Korea (aka the Democratic People's Republic of Korea or DPRK) Ri Sol-ju. From what we've seen so far, simple yet elegant single-coloured outfits seem to rule the day for both ladies.
If they are daring enough, I'd recommend that they visit one of our snazzy local fashion designers to pick up customised pieces with perhaps an orchid, batik, or Peranakan styled motif to suit the occasion. I think Melania would look great in a saree, and Sol-ju in a sarong kebaya.
#3 Places Kim and Trump Can Visit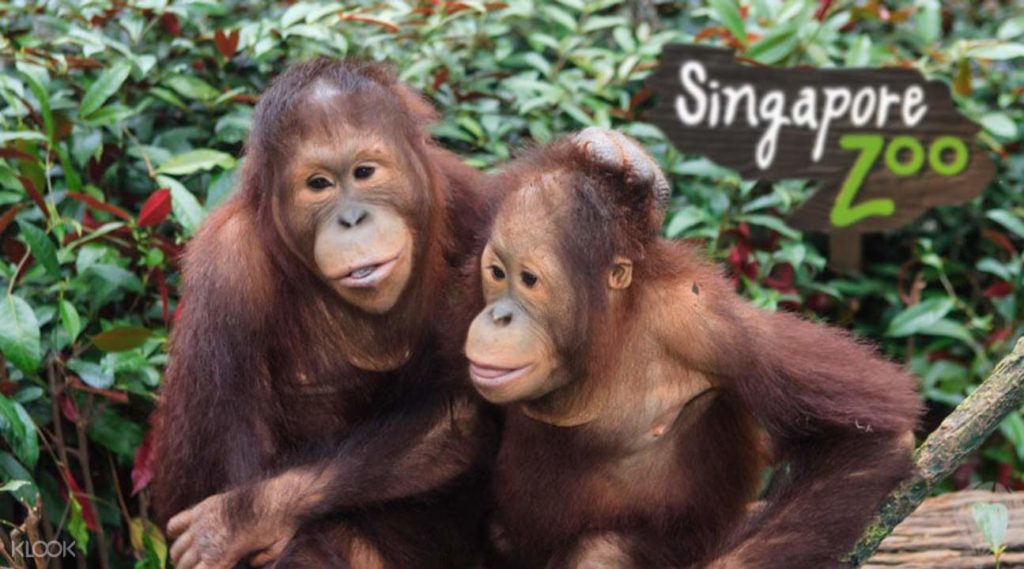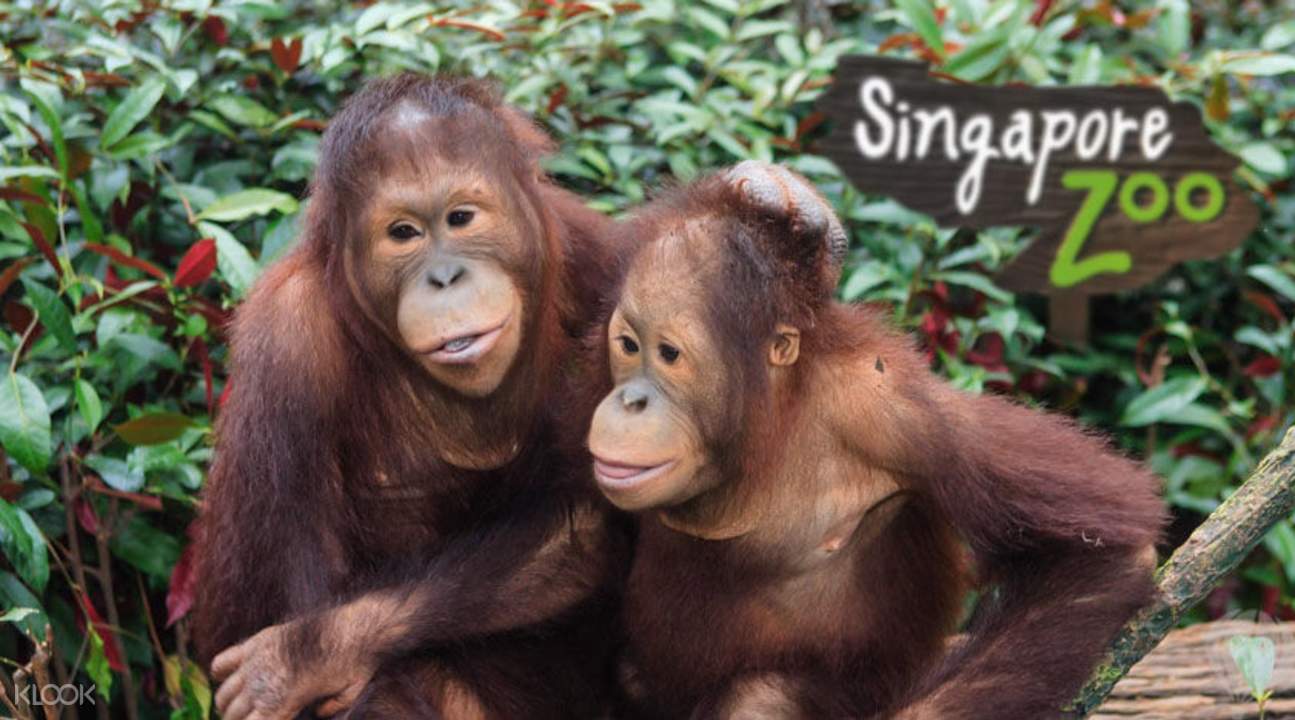 Would they be as buddy as this? (courtesy of Klook)
The Singapore Zoo would be a nice and happy place for both leaders (and their convoys) to visit. Here, we can show how natural enemies in the wild (like crocodiles and hippopotamuses) could co-exist in harmony instead of snap at each other.
Should the heat be too unbearable, Kim and Trump could saunter below the cool shady canopy of rainforest trees at the Singapore Botanic Gardens or the Bukit Timah Nature Reserve. Both places have a wide diversity of flora and fauna, and the negative ions of the forest air could help to clear the heads and calm the hearts.
Of course, both the real Donald Trump and Kim Jong Un should also snap a photo with Singapore's world famous Merlion in the background.
And to catch a performance at our Esplanade Theatres On The Bay, possibly followed by a durian feast thereafter. Things which appear prickly and thorny inside, can actually be very sweet inside. (Just like both leaders, perhaps?)
#4 Things That Trump and Kim Can Do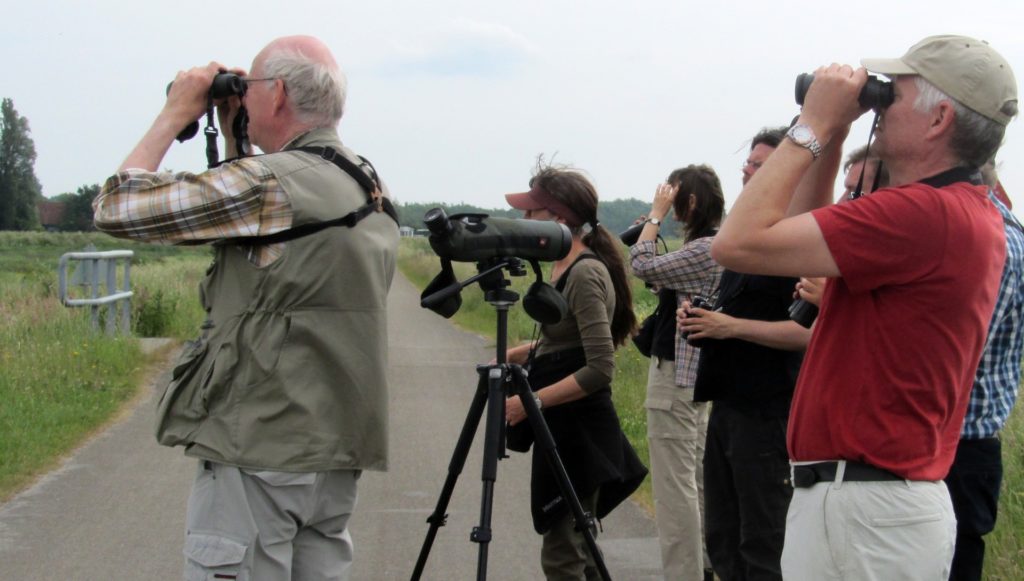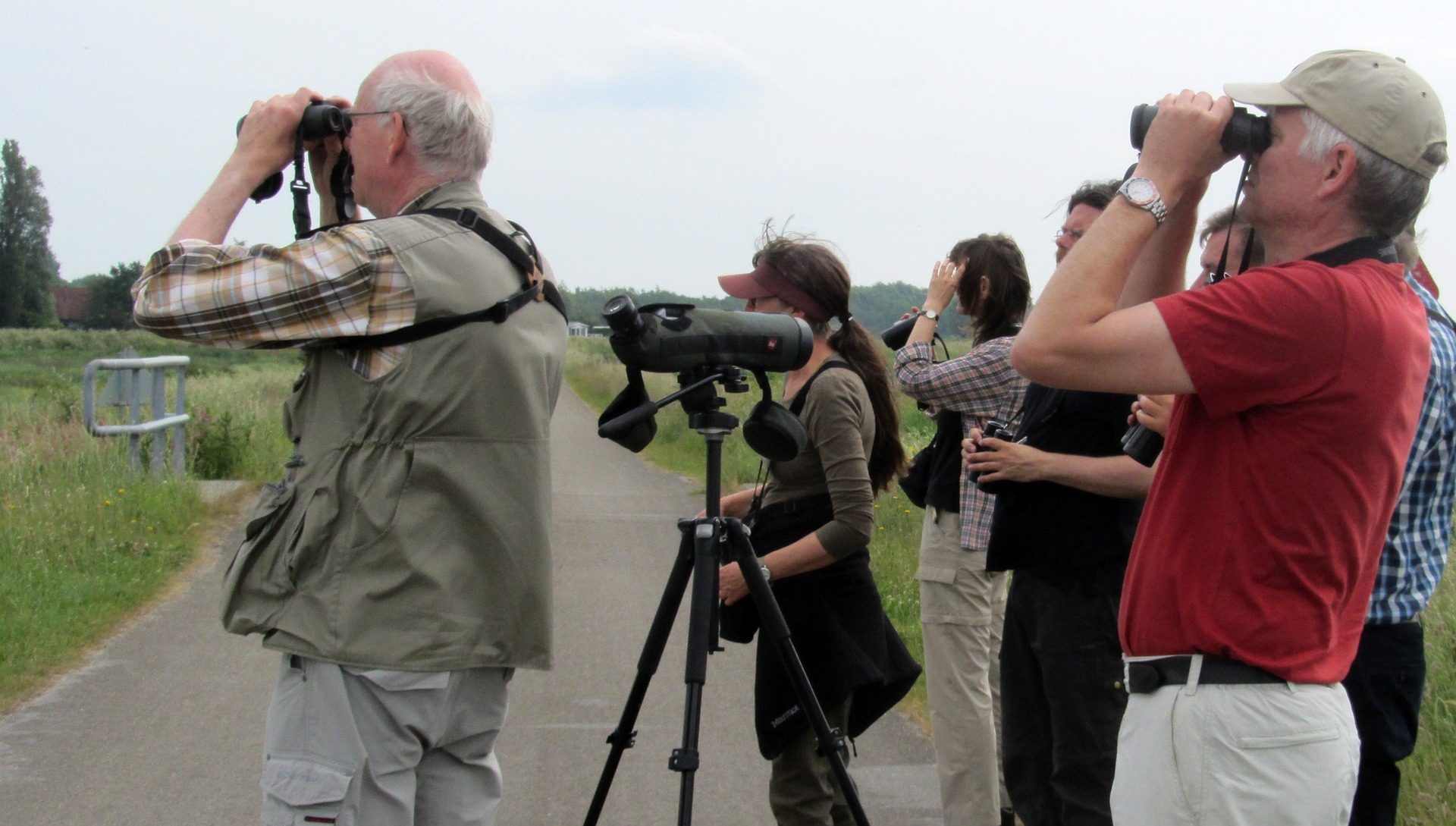 Its much better to watch birds than enemies
What is quintessentially Singaporean, yet possibly appealing to Trump and Kim?
Perhaps a day learning art would be useful. They can check out the Chinese Calligraphy Society of Singapore, and pick up some brush strokes.
(I hear that learning calligraphy is a great way to develop your patience.)
To burn off some calories and work out any anger issues, Silat would be a good martial art to learn. This Southeast Asian form of fighting originated from Indonesia, and uses various forms of kicks, grabs, and weapons.
A more peaceful sojourn for both fiery leaders could be bird watching at Sungei Buloh Wetlands Reserve. We could equip both political leaders with binoculars so that they could watch for the migratory birds that come by our way. Certainly much better than watching to see who will press the red button first, or cross the DMZ!
#5 People That Kim and Trump Should Meet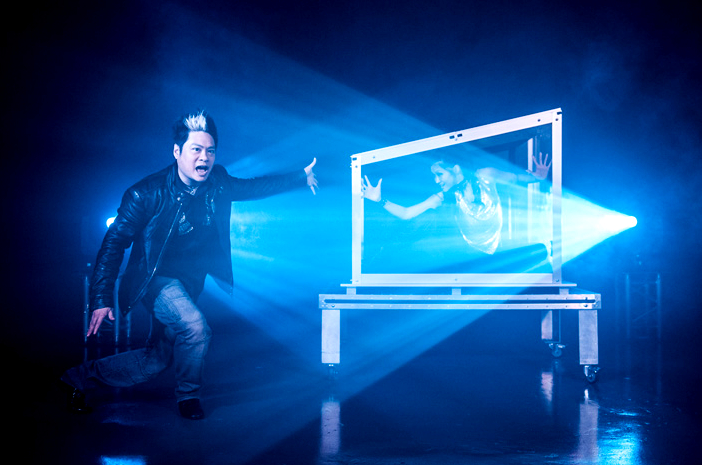 He can make anybody appear or disappear (courtesy of Concept Magic)
Contrary to popular belief, we Singaporeans are not all uniform and boring. There are interesting folks who may not only inspire the two leaders, but teach them a thing or two about Singapore style peace.
Jack Neo would certainly be one of them. The acclaimed film-director could hopefully inject some levity into any tense situation.
The other larger-than-life personality I'd recommend is Kumar. The cross-dressing entertainer is known to bring light and poke fun at any situation without causing offense. Of course, we'd probably need an advisory prior to the show to protect the modesties of both first ladies.
Magician J C Sum could be another. Beyond mesmerising the leaders with his sleight of hand, he could also teach them some really useful tricks, like turning a nuclear testing site into a tourist attraction. Or a volley of angry tweets into sweet mushy ones.
Last, but certainly not least, I'd recommend a date with master potter and artist Iskandar Jalil. The esteemed Cultural Medallion winner could help the leaders to create and mold useful items – perhaps a kimchi jar from Kim and a plate from Trump. The leaders might then exchange their newly created gifts in a HUGE gesture of peace and goodwill, complete with hugs to seal their bromance.
What other ideas would you recommend to warmly welcome President Donald Trump and Leader Kim Jong Un to Singapore? I'd love to read your thoughts!