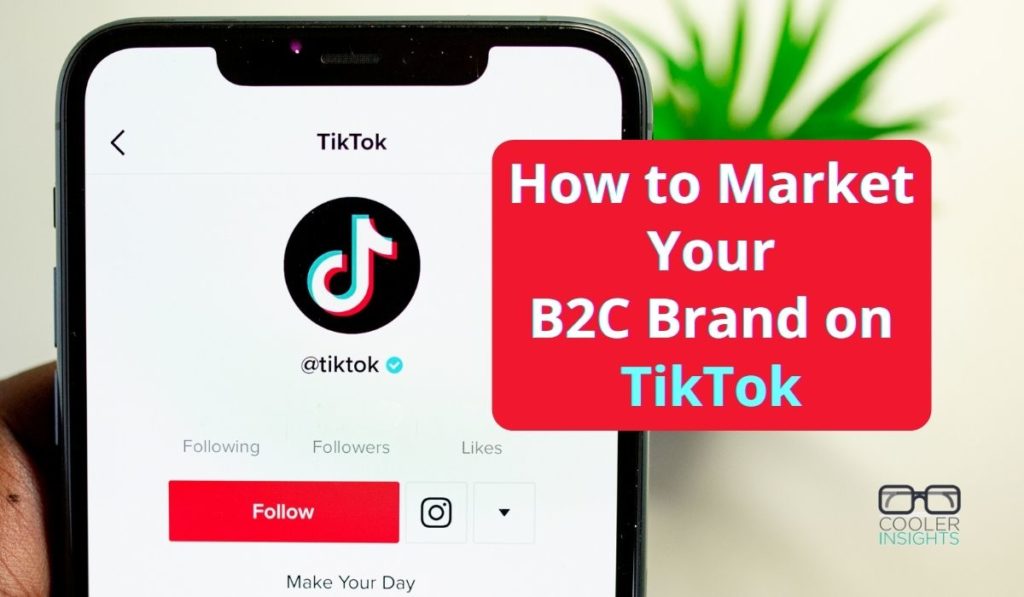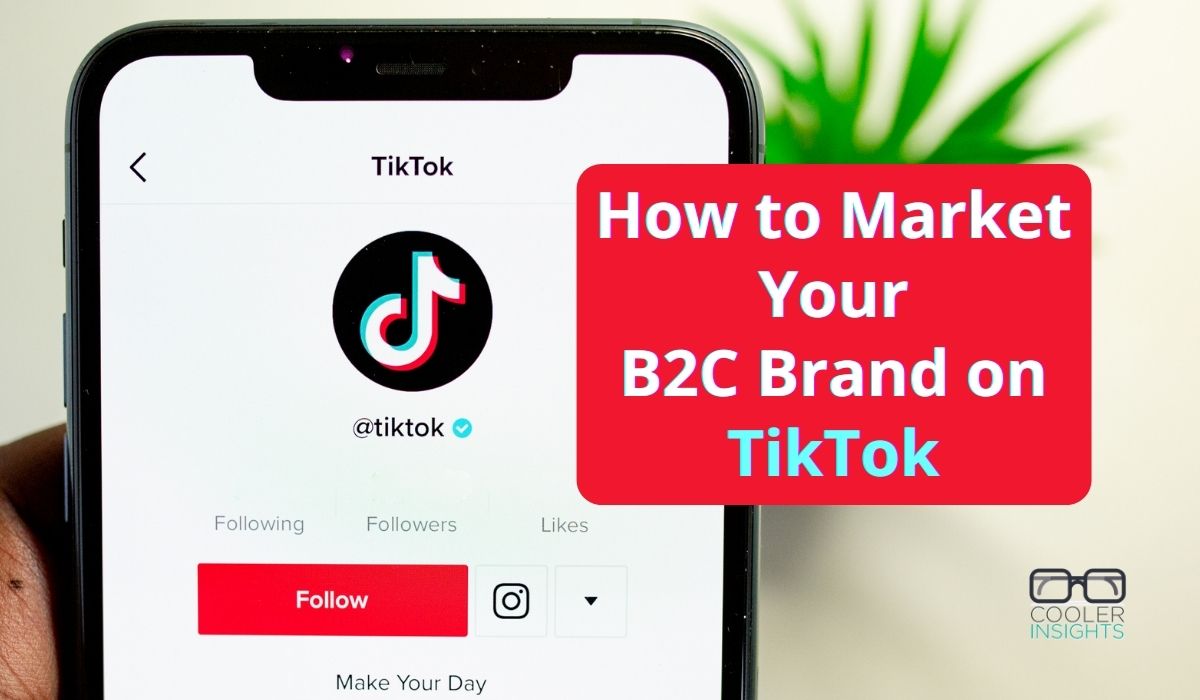 Keen to learn more about TikTok — the fast growing social network known for its wacky user content?
In this article, you will learn what TikTok is about, who its users are, what TikTok advertising options are available, how to create catchy content, as well as what analytics you should take note of on TikTok.
The explosive growth of TikTok — the video-based social media platform with more than 800 million users — has led an increasing number of marketers wishing to consider using the app for advertising.
Similar to Instagram, the platform is especially popular among Gen Zers. These youths and teens tend to be more resistant to traditional advertising methods than people from older generations. That makes TikTok especially appealing to advertisers who want to target young consumers.
However, TikTok is an unusual platform. Rather than text- or image-based posts, users create and share video content exclusively. Marketers will need to be experts in the platform's unique approach to video to find success.
Who Uses TikTok?
TikTok is the sixth-largest social media platform around the world and one of the fastest-growing. The app was also one of the top-downloaded non-game apps in the U.S. in 2020.
TikTok's user base skews young. Most of the regular users here are under 30, and around 41% of its users are between 16 and 24..
A small but significant percentage of users are Americans. People spend around an hour in the app every day, and most go on more than once daily.
Marketers wanting to take advantage of the platform need to be fine with a younger user base that's fairly engaged, but doesn't spend all day in the app.
For those marketers, these six strategies are some of the best ways to use the platform.
1. Use TikTok's Advertising Tools
TikTok offers a handful of different ad types for marketers to choose from:
In-feed ads
Brand takeover ads
TopView ads
Each of these ad types have their own advantages and disadvantages — and costs for a campaign can vary depending on which type of ad you choose.
In-Feed Ads
In-feed ads are full-screen video ads that appear between videos. When users scroll from one video to another, there's a chance they'll see one of these advertisements.
These ads look and function like user-generated content. This means users may be more likely to pay attention to them. However, nothing can stop them from scrolling past these ads, so you must capture their attention quickly.
Brand Takeover Ads
Brand takeover ads are full-screen advertisements that appear when a user opens the app. They can't be skipped and may include a direct link. However, they're much more expensive than other options, as the app only serves one brand takeover ad to a user per day.
TopView Ads
TopView ads are similar to in-feed ads but are guaranteed to be the first in-feed post a user sees.
These three ad types can take advantage of TikTok's targeting features, which allow you to serve them to users based on their demographic info, interests, and user behaviours.
2. Create Branded Effects and Hashtags
In addition to those three more standard ad types, TikTok offers two other formats that encourage users to create their own content:
Branded effect ads
Branded hashtag challenges
Branded Effects
Advertisers on TikTok can create their own branded filters, stickers and special effects for users. These offer a more organic advertising method than in-feed or takeover ads.
Branded Hashtag Challenges
With a branded hashtag challenge, a TikTok advertiser creates a hashtag linked to a special challenge video, encouraging users to develop responses to that challenge. Like branded effects, these challenges are designed to drive organic content creation and sharing.
Note that branded hashtag challenges can be quite hefty in terms of costs, going up to 10s or even 100s of thousands of dollars.
3. Take Advantage of Analytics Tools
Like other platforms, TikTok also offers a suite of analytics tools that will help you to track content engagement and measure ad ROI.
These analytics features also helps you to see who's browsing your profile, as well as the demographic makeup of your follower base.
There are also a handful of third-party analytics tools that offer some functionality that TikTok doesn't provide. For example, Pentos lets you track engagement by a particular video or song, rather than by a user or hashtag.
Collectively, these tools can help tell you a lot about your audience. You can see what devices your audiences are using, allowing you to develop more effective cross-platform user interfaces for your site or apps.
4. Work With Influencers
While TikTok features robust ad tools, content shared organically by users is one of the best ways to spread awareness and build your brand on the platform.
Strategies that work well on other platforms will also work well on TikTok. Influencer marketing is massive and will allow you to take advantage of the audience that a particular person has cultivated.
If you're planning a social media marketing calendar, consider how you might team up with an influencer to promote content related to seasonal events or your latest offerings.
5. Encourage Collaborations and Remixes
As a platform, TikTok encourages all its users to reuse, remix and play off each other's content.
Users often get involved in challenges or trends that encourage others to carry forward an idea, video or backing audio track.
Creating organic content that begs to be remixed or made part of a duet is one of the best ways to get your brand in front of a wide audience. A duet is a tagged video with split screens where "challengers" try to mimic a particular dance or move.
6. Follow the Latest Trends
You can also take advantage of platform trends to help you spread your content organically.
Leaning on the existing hashtags, remixes and challenges is a great way to create shareable content users will take and spread. Simply search for what's trending on TikTok to get a sense of which songs or hashtags or remixes are trending.
Advertising Your B2C Business on TikTok
TikTok's massive platform can be a great way to advertise your business — but only if you know how to deal with its unique aspects.
TikTok provides a few different types of video ads that can help you to get your branded content in front of your audience.
Working with influencers and leaning on the latest trends may also help you expand your presence and grow your brand awareness.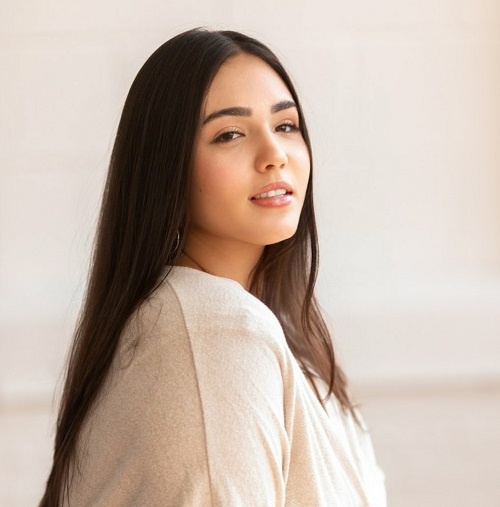 Eleanor Hecks is editor-in-chief at Designerly Magazine. She was the creative director at a digital marketing agency before becoming a full-time freelance designer. Eleanor lives in Philly with her husband and pup, Bear.