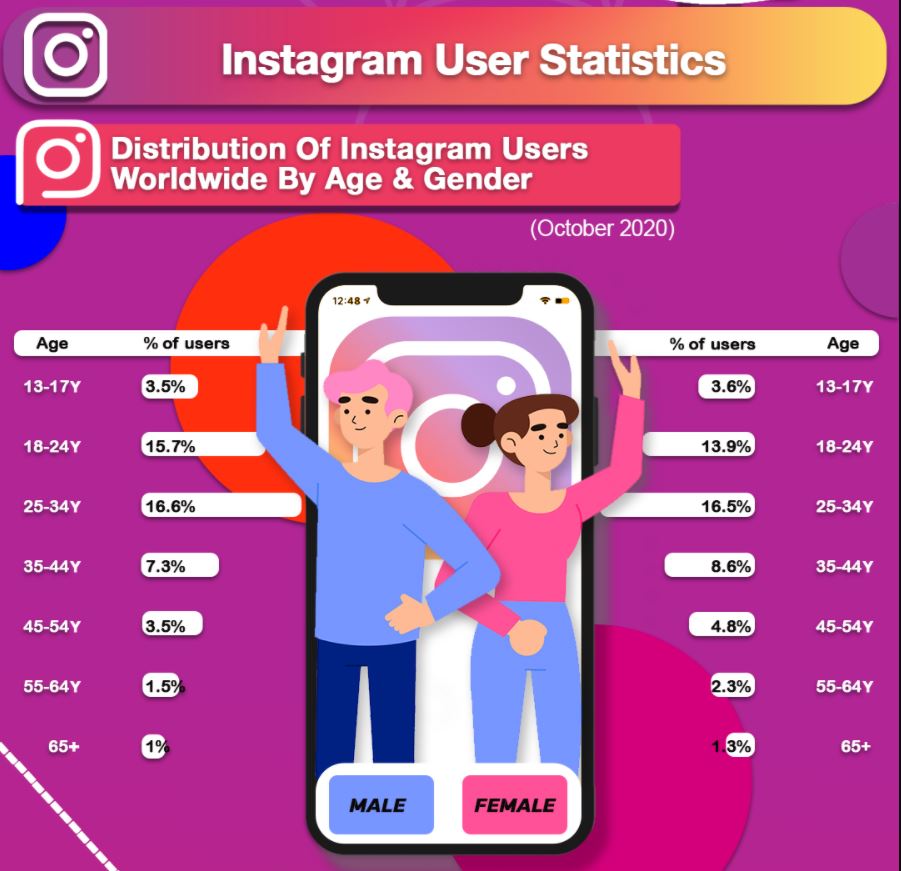 It's 2021 and Instagram is growing faster than ever. And its fast becoming the social network of choice for Gen Y Millennials and Gen Z Pivotals!
Ever imagined how many people view business Instagram profiles in a day? Yes, 200 million is the answer!
With so much going for it, influencers (and businesses) are going crazy over having an Instagram account and getting marketing done right today.
Just an average view time of 30 minutes for 200 million users could generate billions of impressions over Instagram.
Jaw-Dropping Instagram Facts And Figures
Instagram allows you to reach a worldwide audience easily, just be making a few tweaks.
It is certainly not limited to the US — on the contrary, over 88% of people using Instagram are outside the United States, with many of them here in Asia.
The amount of traffic for web marketing on Instagram is huge. Individually, it has one of the best penetration rate for young adults. It is also the sixth most visited website over the Internet.
Other social media websites have been leading the top charts for quite a while now. However, Instagram is not far behind at all. It is amongst the top 10 websites searched in Google, and interest of this platform is fast growing.
Outside of the USA, India has the highest audience with more than 120 million and could be a great marketing option. Countries like Brazil, Indonesia, and Russia are not far behind.
Kazakhstan has surprising data when it comes to Instagram reach. It may not be famous for social media use, but the reach rate is almost 72%, which is more than any other country!
Although it is evident that everyone uses Instagram today, there is a slight bias towards female users. The balance stands at about 51% of females and 41% of male Instagram users. (So who are the remaining 8%? That is for all of us to find out!)
The average per day rate of Instagram use is also pretty high. According to our statistics, most users spend at least 30 minutes on Instagram from their smartphone. This is one of the highest average daily use duration after Facebook and YouTube.
Conclusion
Instagram is growing rapidly throughout the world. For business and influencers, the market for Instagram covers more than 120 countries!
If you have the right mix of creativity, visual intelligence, and relational savvy, Instagram may be the best place to be for your business.
Multiple entrepreneurs have already kick-started their online brands on Instagram. Why not be the next one?
Use Instagram to gain more followers and drive conversions on your business Instagram account.
To learn more about the cool facts and figures on Instagram, check out the infographic below.
This post was created by Techie Passion.