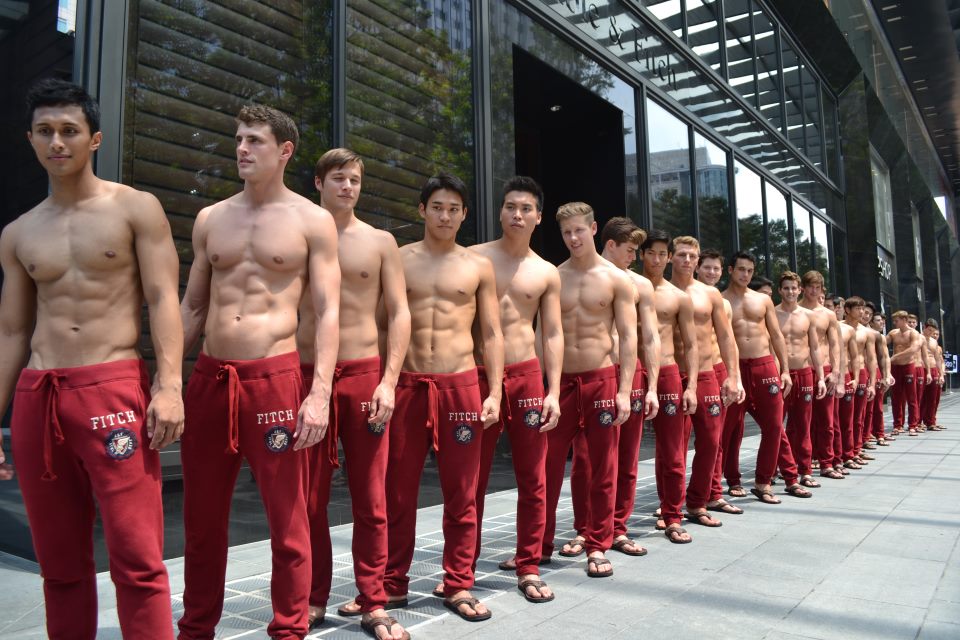 Everybody talked about the shirtless Abercrombie & Fitch greeters in 2011 (Courtesy of A&F)
Let's talk about sex in advertising – one of the longest running meme in the history of ads.
Time and time again, the topic has ignited heated discussion amongst marketers, manufacturers and moralists alike.
Does sex sell? Would a sexy ad have a better chance of grabbing the attention of one's target audience? Or will it just be too "been there, done that" to have any effect?