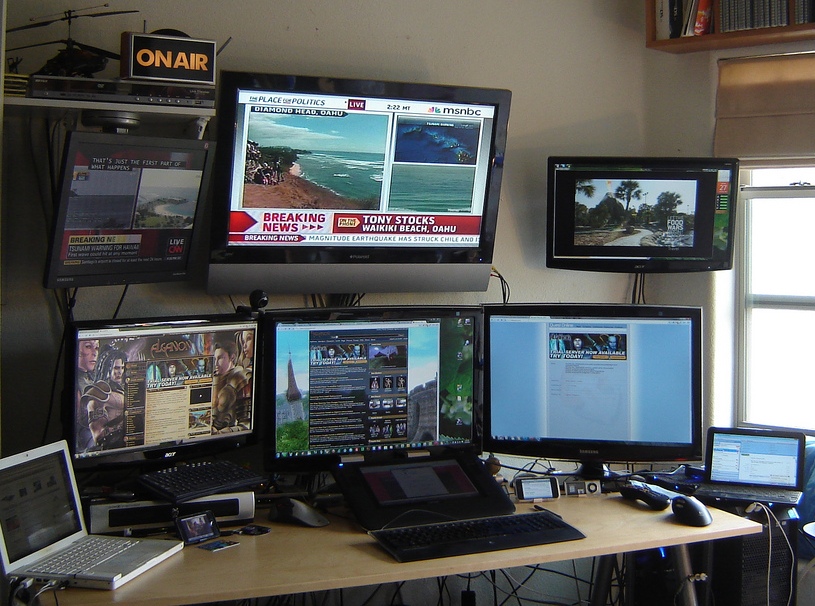 Image courtesy of Desk Topped
Screens, screens and more screens.
With smartphones, tablets, laptops, and of course the good old TV (or Apple TV for the gadget geeks) and cinema, everybody is staring at an electronic device. Lifestyles have certainly changed in the hyper-connected new social era, enabled by digital gadgets that are perpetually connected to the web.