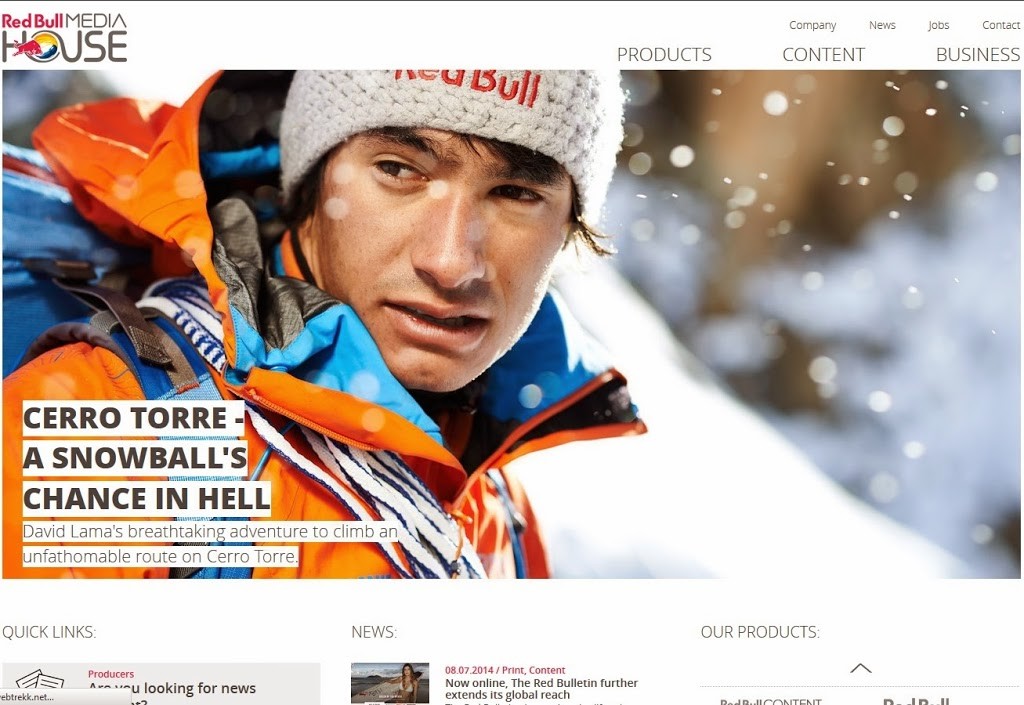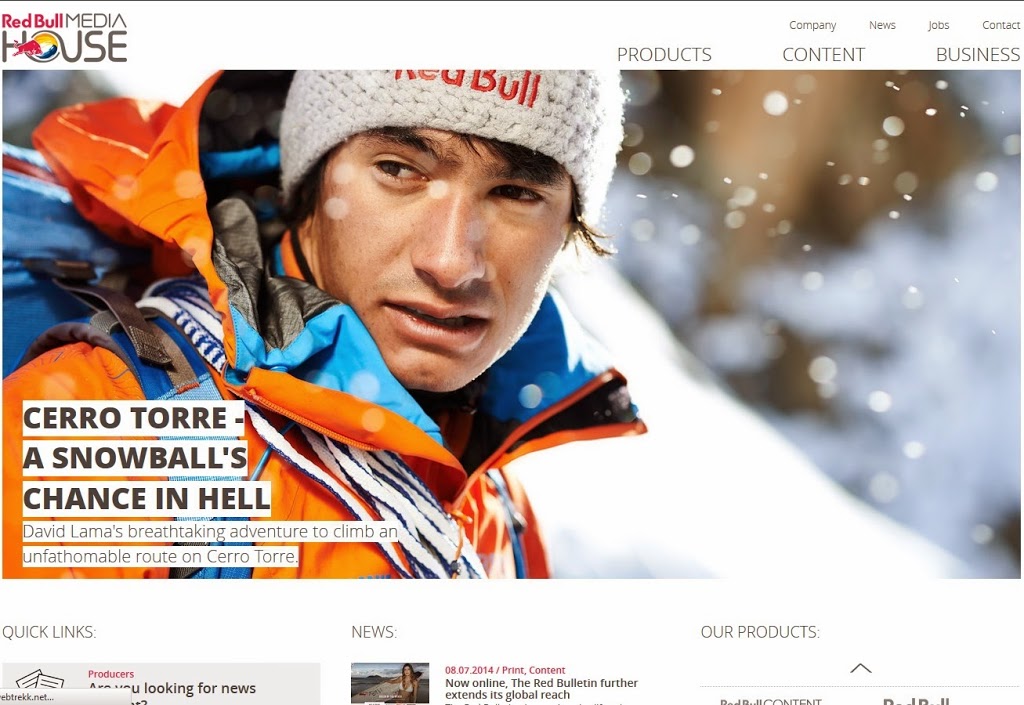 Do all businesses need a media arm like Red Bull? (courtesy of Red Bull Media House)
Paid. Earned. Owned.
In the social age, these are the three forms of media that every business should take note of. Collectively, these social channels allow you to inform, educate, persuade, and transact with your customers. They also form the foundations upon which content marketing is built upon.
As consumers feast upon the never-ending stream of content via their handheld devices, businesses need to change the way they market themselves. Business as usual may no longer be sustainable in the social age.
Here's why.
The Perils of Paid Media
Traditionally, businesses focused on maximising their paid media. This entails coming up with "Big Idea" campaigns that generate buzz amongst their target audiences, and paying for the right online and offline channels to reach them.
With the atomisation of attention spans (estimated at 8 seconds flat), people are only going to notice you if you are either outrageously funny, super relevant, highly controversial, tear-jerkingly emotional, or unbelievably generous (buy one get two free).
That's not all. You must also reach them at the right time and place, on the right channels, via the right device.
To score a hit here, you must either engage the most creative brains available or offer such a great deal that it costs you an arm and a leg to execute. Even then, there is always an element of chance.
Earned Media – A Bloody Red Ocean
What about earned media? Publicity is free and editorial coverage is more credible than paid ads right?
Unfortunately, the endless streams of press releases and media invites hitting the inboxes of journalists and bloggers alike have made competition extremely keen.
While cultivating mainstream and social media relations does help in increasing the chances of coverage, the truth is that nobody owes you a story. Faced with manpower shortages in shrinking newsrooms, editors and reporters will need to pick and choose what they will cover.
What about bloggers? Well, there are so many of us out there that it can be quite bewildering trying to reach the right one. Moreover, A-list bloggers are going to come with a price – unless you know them personally or are keenly aligned to their interests.
Owned Media – The Final Frontier?
That leaves us with owned media.
These are the branded media channels which a business uses to distribute content. They can be anything from physical and email newsletters to websites, blogs, Facebook pages, Twitter accounts, YouTube channels, Pinterest pages, to mobile apps.
Unlike paid or earned media, owned media allow you to create, curate and calibrate information more finely. It forms the base upon which you can launch your brand and content marketing efforts.
Owned media also allows you to build a community of fans and followers with similar interests and passions.
Owned media takes time, effort and perseverance to succeed. It is a process of constantly building, adapting and refining your branded content, strengthening relationships with your communities, and publishing appropriate content in different formats to suit your content channels.
Creating Your Media Machinery
Riding on the benefits of owned media, businesses should invest in their own "media machinery".
This process of "mediafication" could take the following steps:
1) Hire a Chief Content Officer
Appoint a chief content officer to strategise and steer content marketing efforts across the enterprise. This individual would be tasked to integrate corporate communication and marketing channels and act as the chief storyteller. He or she would also need to weave all the separate threads of information into a compelling and coherent narrative.
2) Educate and Engage Staff
Educate staff on the art and science of content development. This would cover anything from journalism, video production, graphic design, photography, blogging, to copy-writing.
More importantly, engage them when creating content. Find out what customers are looking for, and how you can produce content which helps, educates or entertains.
3) Launch Your Content Channels
Create your own content platforms. This may include a website/blog, Facebook page, LinkedIn page, Twitter account, Instagram account, YouTube channel and so on.
Where possible, see if you can incorporate an email or subscription list so that you can regularly send content to your members. Email newsletters have been proven to still be one of the most effective channels for direct permission based marketing.
4) Call in the Professionals
If need be, engage the services of content marketing experts and media professionals.
You can easily find web developers, freelance editors and journalists, video production houses, and designers who are more than willing to help you create your media platforms, craft your stories, and refine your content outputs.
5) Build a Storytelling Culture
Get your entire team of employees to participate in brand storytelling. Now this doesn't mean that a workshop mechanic has to write like Shakespeare or that a chef has to do stand-up comedy.
Rather, you should encourage them to be open in sharing any interesting nuggets at work, contributing them to a central "story-bank", and publishing brand oriented content.
6) Involve Your Community
Don't just create your own content. Instead, get your online communities into the act.
Find a way to uncover advocates amongst your followers. Crowdsource customer stories by incentivising them through tangible and intangible means. This includes giving them "status" in the community and granting them exclusive privileges.
Marrying Paid, Earned and Owned Media
Now that you've created your own media channels, should you ignore paid and earned media?
Not a chance.
While having your own media channel rocks, you will need to supplement it with advertising, publicity and influencer marketing efforts. The key here is to leverage on these paid and earned channels to grow your network, increase your influence, and strengthen your reach.
Companies which have successfully leveraged on all three media channels include Red Bull which has a full-fledged media business, Coca-Cola, Kraft Foods (love their recipes!), and P&G with BabyCenter.
Celebrities like Madonna and Lady Gaga have also created their own media channels to directly reach and engage with fans. These are integrated with paid advertising (both online and offline) and free publicity.
What are your thoughts on this? Do you agree that companies should act like media and become publishers of their own content?