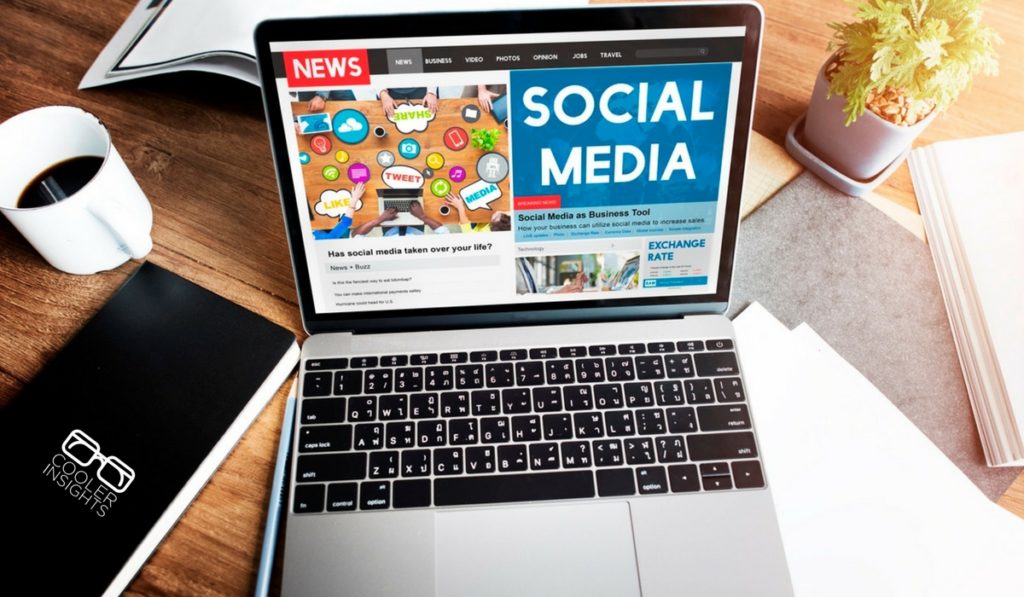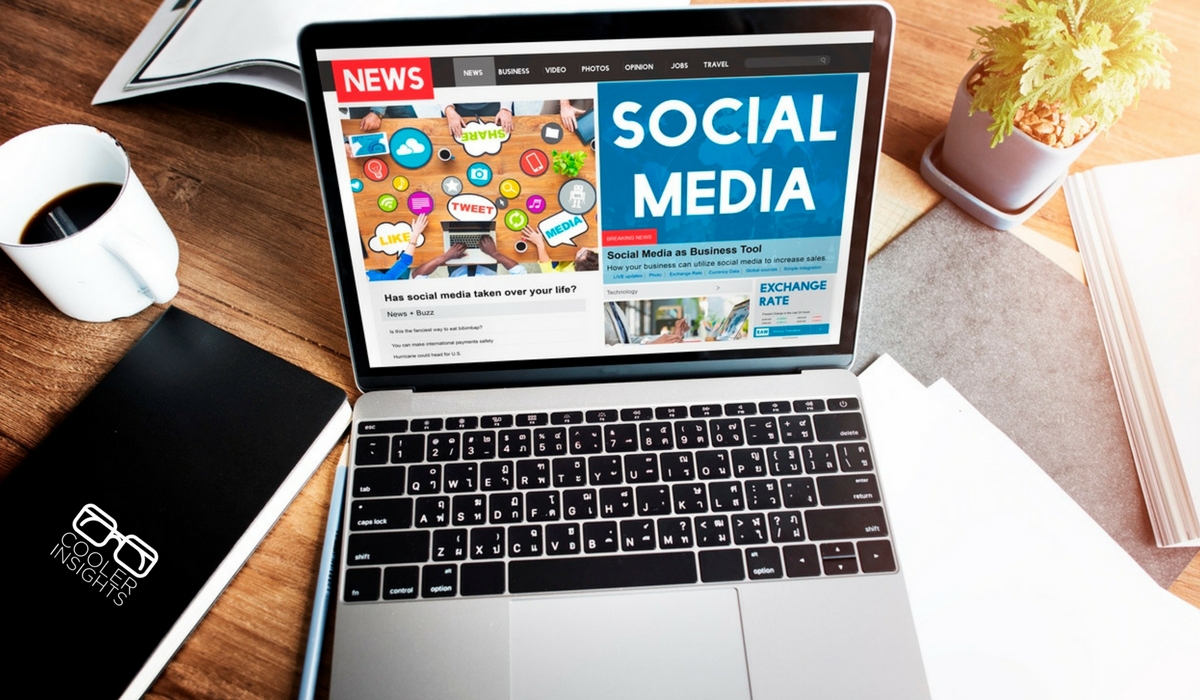 Wish to know the best thing about social media marketing?
Well, there are lots of free online tools which you can use to boost your game.
However, navigating these tools can be quite a chore. How would you know which tool is suitable for your brand?
As a social media marketing consultant and trainer, I'm always on the lookout for suitable tools. Used in unison, they help me to improve my productivity, growth hack my business, and boost the performance of my clients' social media campaigns.
Here are some of my favourite social media marketing tools.
Competitor and Customer Analytics
Google Trends is a useful search tool which shows you the relative search volume of specific terms compared to each other. You can also gauge which are the popular and trending search terms in different countries around the world. This is useful in deciding which terms you should use relative to one another when you are writing website or blog content.
Focused on the popularity of articles based on social shares, BuzzSumo allows you to research and monitor content based on different keywords.
Offering free (limited functions) and paid versions, the tool allows you to do the following
Find the most shared content on social media channels – be it your own domain or other domains
Find social media influencers related to particular topics
Get alerts based on keywords, brand name, links, author name or domain
Track competitors and do an analysis based on their most widely shared content
Similar in function to BuzzSumo, Social Animal helps you to surface trends in content sharing, audiences and influencers. You can also dive into the details of this tool with useful charts and graphs that help you to determine which topics and phrases would make sense on social media.
Social Animal also allows you to identify who the influencers are related to your topic, and helps you to search through Facebook to look for the top trending topics.
Socialbakers is a useful social media tracking and competitive research tool allowing you to track data analytics and social media management across social channels such as Facebook, Instagram, Twitter, YouTube, LinkedIn, Google Plus and Pinterest. You can use its free analytics tool to compare your brand's performance on social media against a competitor.
Like Socialbakers, Fanpage Karma allows you to conduct social media analytics and monitoring. What I love about this tool is that it provides more detailed performance metrics of your brand against competitor brands in nicely visualised charts, tables and word clouds. It also provides insights on posting strategies and performance of social media profiles like Facebook, Twitter or YouTube.
A free tool from Google, Alerts allows you to track and discover which brand or keywords are mentioned on forums, news websites, and blogs. An email will be sent to your account the moment those keywords appear.
Social Media Content Creation
Wish to design your own infographics? Consider using Easelly – a tool that simplifies making infographics. Offering a large library of templates, you can easily find an infographic outline, vectors, icons and other design element to create your ideal infographics.
My favourite design tool, Canva is an easy to use image design tool with enough easy-to-use features and functionality to allow anybody to create attractive visual social media content. The tool comes with several ready templates for you to adapt from, tonnes of free images and icons (it charges for premium ones), and allows you to upload your own images too.
Have you ever felt stumped at which keywords to use or what phrases would resonate with your online audience? Well, help is here.
Keyword.io provides a comprehensive list of highly relevant keyword suggestions to help you create more effective messages and better connect with your audiences. It trawls the search engines to determine the actual phrases which people use to find information on products and services.
Freepik, Unsplash and Pexels are three of my favourite sources of free images, vectors and icons. They provide visual backgrounds and photographs that you can use for your blog, Facebook posts, Instagram posts, Tweets and virtually any other channel.
Tools to Deliver Promotions and Offers
Branding itself as an "all-in-one marketing suite", Wishpond comes with different easy-to-use apps for running various social contests, creating landing pages, or developing website popups or online forms. It can also be used for lead activity tracking, lead management, lead intelligence, marketing automation, email marketing and marketing analytics.
If you wish to run Facebook contests directly on the channel itself, you can consider using Agorapulse Contest App. Reward your fans and increase engagement by running Sweepstakes, Quizzes and Photo Contests directly on your Facebook Timeline
Measure Social Media Performance
The heavyweight of all web analytics tools, Google Analytics is a free service offered by Google that helps you to track and report website traffic. Now the most widely used web analytics service on the Internet, it allows you to compare across your different sources of traffic and track which social media channel brings in your most valuable customer traffic.
Provided free with all Facebook page accounts, Facebook Insights is a powerful tool. You can track all user interactions with your Facebook Fan Page including the following:
Most engaging social media posts
Growth of fan likes
No of engagements per time period – likes, reactions, comments, shares and clicks
Best time of the day and time of the week to post
And a whole lot more…
Clueless about how you can track the total number of hashtags for your social media campaign? Well, Keyhole provides the answer. Spanning across Twitter and Instagram, it allows you to determine how well your hashtag has performed as well as the most influential sharers of your hashtag.
If you are active on Instagram, you should consider upgrading to an Instagram Business Profile. Doing so allows you to access Instagram Insights such as the following on your Instagram app:
Weekly impressions, reach and engagement across all posts
Total profile visits
Times of day when followers engage
Alternatively, you may consider signing up for a free SquareLovin account. This small but powerful tool tracks your Instagram analytics in areas such as the following:
Growth of Instagram followers
Most popular posts (based on Likes and Comments)
Most engaged followers (ie your superfans)
Average number of engagements per post
Klout allows you to measure your social media influence across multiple social networks. Beyond providing you with an all-in-one social influence score, it also offers solutions and recommendations on curated content that you could share based on your influence topics and patterns.
Manage Social Media Accounts
One of the most comprehensive social media tools out there, Hootsuite allows you to manage multiple social media channels by monitoring, posting and delegating tasks within a team.
The primary advantage of Hootsuite is that it allows you to connect to multiple social networks such as Facebook, Twitter, and LinkedIn, as well as Instagram and Foursquare. You can also schedule your posts in advance and determine when the best time you should post.
Like Hootsuite, Buffer allows you to create multiple posts and add them to your queue. Personally, I prefer this tool over Hootsuite due to its relative simplicity and ease of use. What's especially cool is its Optimizer tool which allows you to choose the best time to post your social media content based on when the most engagement would occur.
Are there other social media tools which you'd recommend for social media marketers? I'd love to read your recommendations.