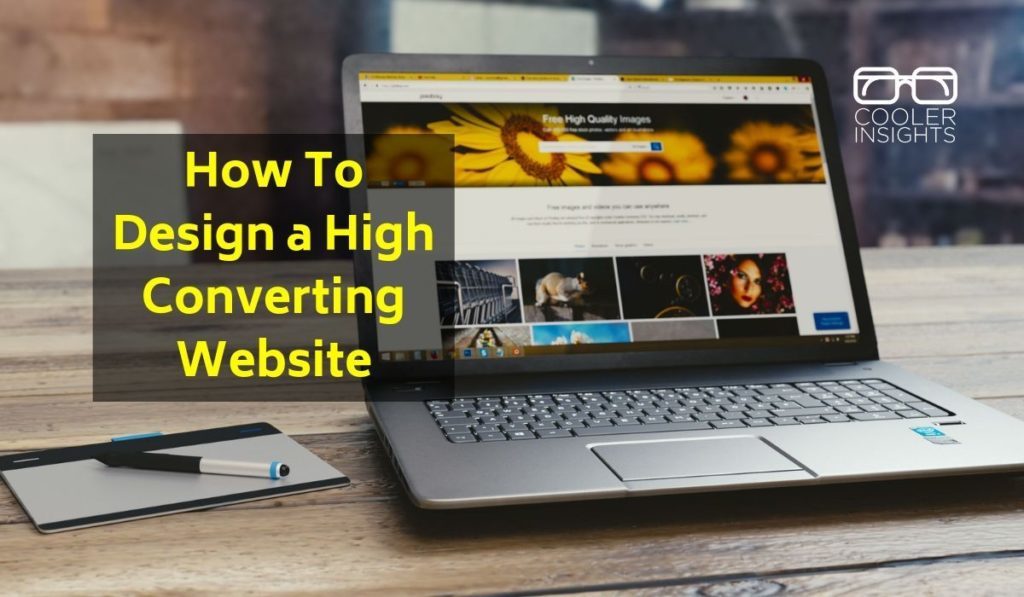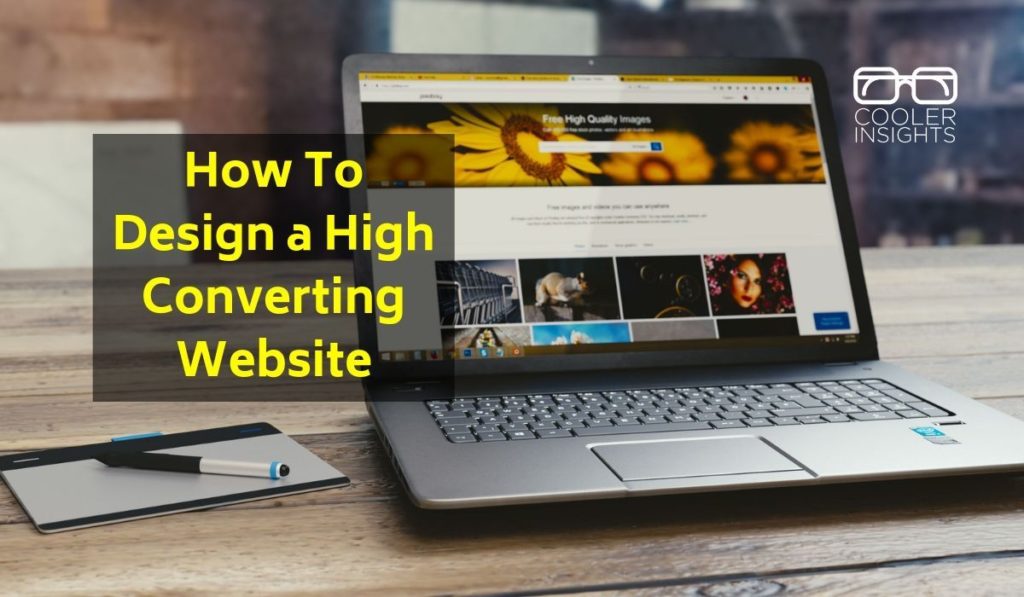 Your website is probably the most important piece of digital real estate for your business. Unfortunately, it may also be the most neglected.
To ensure that you can win trust and provide a good user experience online, there are several best practices that you should observe. Thanks to Natalie Nahai's wonderfully crafted book Webs of Influence – The Psychology of Online Persuasion, you can now apply the science of consumer psychology and behaviours in the design of your website.
Here are some of the gems of online wisdom I've uncovered from the book, focused on how you can build a killer website.
#1 Define Purpose
Establish your purpose of the website and clearly communicate this in the way you design.
Apparently, this depends very much on what you intend to achieve on your website:
Content Focus: If your visitors' primary goal is to seek out information or products, consider the accuracy, usefulness, clarify and focus of your website information.
E-Commerce Focus: For this, your look and feel (aesthetics and design) would come in first. This includes branding elements, functionalities, and other factors. At the same time, consider issues like data privacy as well as your customer service policies for online purchases.
Regardless of whether you're providing personal, commercial or recreational services, you can create a more meaningful and emotionally rewarding interaction by employing an aesthetic that reflects your business' vision and values.
#2 Meet Customer Needs
To create a good customer experience, you need to research your audience and tailor your website to their specific needs and beliefs.
Get to know your visitors first by studying their behaviours and attributes. Learn what their primary goals are.
The easier it is for your potential customers to achieve their goals, the more likely they are to trust you, buy from you, and recommend you to their friends.
#3 Choose Right Aesthetics
When you look at the aesthetics of your website, do check that your sense of beauty is in line with what your customers expect.
This could be conveyed through the use of the right models, colours, shapes and symmetry. The latter is important—studies show that websites that have the right balance of visual components on the left and right halves work better. Using faces may also help to communicate your message more persuasively.
Do also consider the following:
Avoid clutter and make it simple. Direct your customer's line of sight to a specific message or call to action.
Gender differences affect the use of colour—women tend to prefer more colour while men are more ambivalent about colours.
Apparently, educational levels of audiences may also influence their preference for colour. The higher their education, the less colour they'd prefer.
Cultural differences of countries will also influence visual complexity. Compare Japanese and Indian preferences for visual complexity—they are often world's apart.
#4 Instill Trust
Websites that provide visitors with a good user experience will be perceived to be more trustworthy.
Here are some ways to get your trust quotient up:
Content: Is it useful, accurate, clear and focused? Is your writing tone attractive or off-putting?
Overall design: How do your users rate your aesthetics, readability and functionality?
Service: Does your site give customers a sense of privacy? Does it convey the fact that you provide reliable customer service?
Evidence: Do you provide proof of your expertise or credibility on your website? Who are your customers?
#5 Clear Messaging
Present your key messages clearly and concisely.
Simplify information by reducing clutter
Structure your pages clearly, using easy to understand terms
Make use of case studies and examples
Write succinct and specific headlines, optimising them for search and human readers
Focus on one desirable outcome for your customers (ie your solution)
#6 Value User Experience
Also known as UX, user experience is the goal of making it comfortable, easy and enjoyable for people to use your website.
First, ensure that your site is consistent and congruent with your brand. Next, make it easy for users to achieve their goals easily on your website.
Consider running user tests yourself, or use remote services like UsabilityHub.com.
#7 Provide Updated Information
A good website provides accurate information that is regularly updated when necessary. This covers not just blogs, but pages that talk about your services, products, contact details and others.
#8 Make it Universally Accessible
Embrace the principles of good universal design, so that your website can be accessible to people of all abilities.
This can include using alternate text for images, checking functionality through a keyboard for assistive technology, and including transcripts for audio and video content.
#9 Make it Easy to Understand
Make your content friendly and easy to understand.
Explain any jargons you use
Concise descriptions for products and services
Use examples to add clarity
Include images and footnotes
Use step-by-step visuals and flow charts
#10 Search Engine Optimized (SEO)
The best websites are not only well organised, accessible and clear—they are also search engine friendly.
To improve your SEO, do the following:
Label all your pages, headings, and content appropriately
Use the correct metadata (title and description)
Use H1 tags for each page
Include relevant keywords in your titles, headers, subheaders and introduction and conclusions
Use relevant terms that provide a holistic context – ie semantic keywords
Use tools like Google's Keyword Planner or Moz's Keyword Explorer
(You can learn more about optimizing a WordPress website for SEO here.)
#11 Include Customer Context
If you provide customer support directly through your website, consider the context of your clients.
Here are some of the things you should consider:
Location and time zone of customers
Online support hours
Shipping and related information
Warranties and technical support
#12 Coherent Designs
When you design your website, consider the best norms which fit the country where you wish to sell in. A Chinese website would look very different from an American one.
This would make it easier for users to map your site and find what they are looking for.
#13 Provide Interactivity
These days, many of the most successful websites provide a certain degree of interactivity. This helps to 'pull' your visitors in and increase their commitment to purchase or sign up on your website.
Here are some of the interactive elements you should include:
Comments section
Product and service ratings and reviews
Social media buttons for sharing
Chat and messaging options
#14 Embed Videos
Videos can make a big difference to your online website experience. Our eyes are primed to respond to the faces and movement in a video, so if you intend to use an auto-playing video in your banner or background, make sure that the motion drives your viewer's attention to the right place.
Here's a good example of how a video on a website can draw attention to the right place.
#15 Clear Call To Actions (CTA)
Make sure that your CTAs are succinct, compelling and even directive. Use imperative words to create a polite command.
From a visual perspective, ensure that it stands out on your page in terms of colour (hue and saturation) and location (prominent, above the fold).
A good CTA should also be easy to read and compelling to click.
#16 Use Right Popups
If you need to use these, select those that are less disruptive to your visitor's experience.
Try the less invasive slide-in, or an exit popup that offers time-sensitive discounts.
PS – Do not have "threatening" copy on your popups as that would only infuriate your visitors. Copy like this "No, I wish to be ignorant" are condescending.
#17 Be on Local Directories and Search
If you do sell products and services form a physical store, it may make sense to optimize your website for local search.
Use Google My Business to be listed on Google Maps, or Google Reviews. Target people by location in your Google, Facebook or other ads, and feature your physical address on your home page.
#18 Protect Customer Privacy
To make your customers feel more secure, consider using a https certificate (which encrypts your website communications), and only ask for minimum personal information.
Do also be transparent about how you intend to use the data, and provide a privacy policy.
Conclusion
Creating a website is a major exercise in any digital marketer's "To-Do" list.
By adopting the best practices in designing, writing, and developing a website, you can improve the chances of your website being found, converting customers, and acquiring leads.
To find out more, do get a copy of the book Webs of Influence – it is chock-full of psychological wisdom that is specially tailored for the digital world. Highly recommended.
Need Help To Build Your Website?
Wish to build a high-converting, SEO-optimized website, but unsure how? Let us help.
Drop us an an email with your particulars, and we'll be happy to arrange for a free 30-minute consultation session. (If you're in Singapore, we can also meet for a coffee chat.)