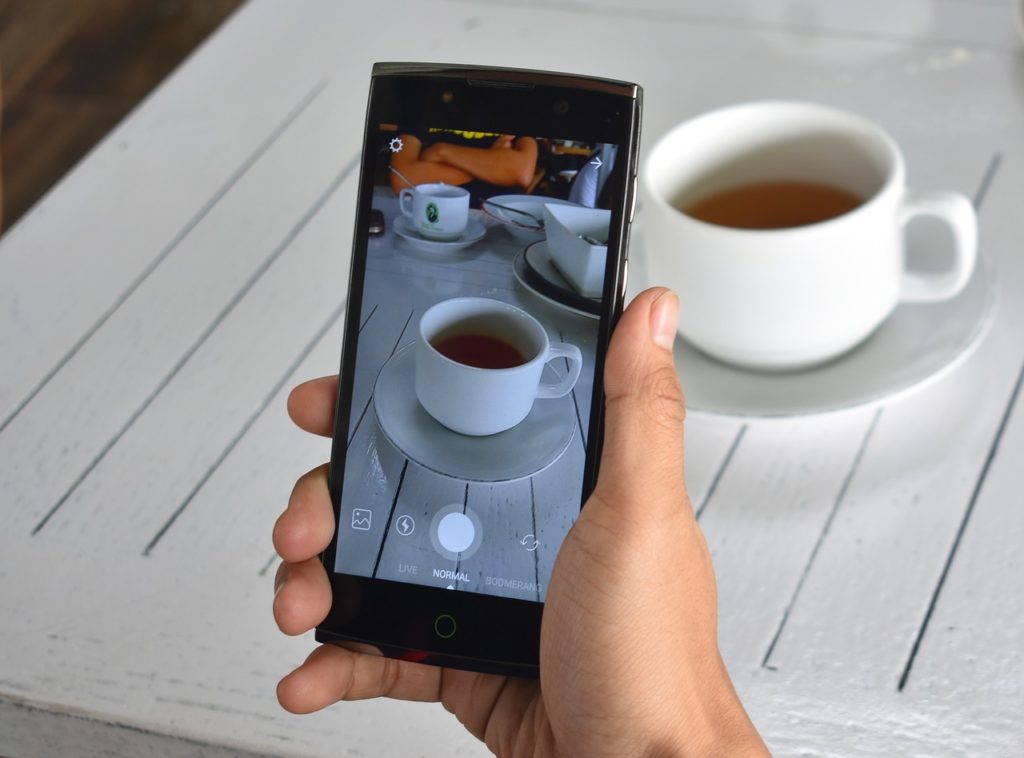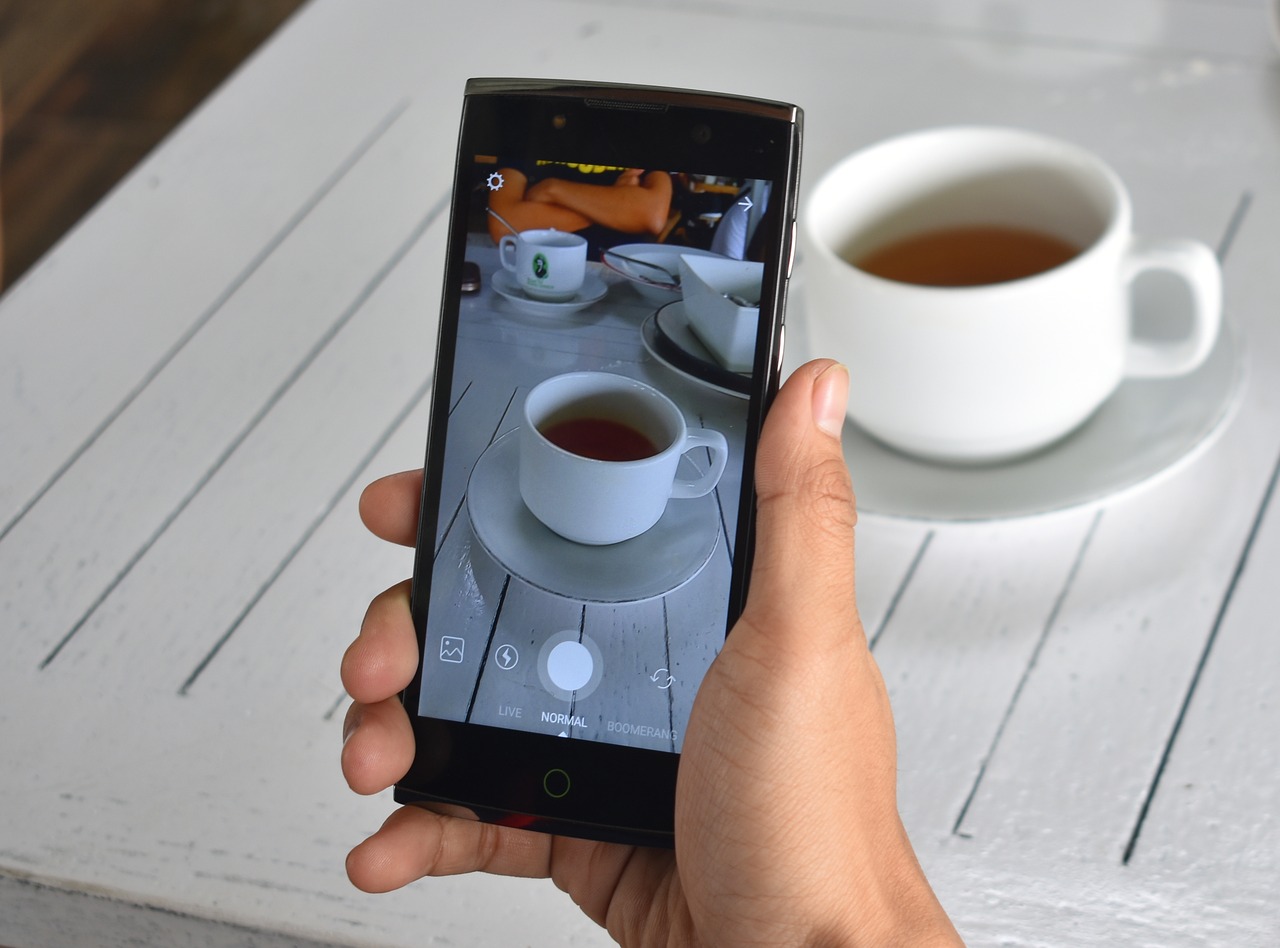 Wish to use Instagram Stories to market your brand? Unsure what you should be sharing "live" on Instagram Stories?
In this article, I will be giving you a brief introduction to what Instagram Stories is, and suggest how you can use it to promote your brand just like how influencers do.
First pioneered by Snapchat, and now available on Instagram, Facebook and even WhatsApp, real-time visual storytelling is one of the newest craze rocking the social media world.
Popular with teenagers and youths around the world, it allows users to shoot short video clips and photos, incorporate music, text and other visuals effects, and upload them to a "Stories" stream on social media. This gets continually updated as more and more "live" content is added throughout the day.
Unlike regular Facebook or Instagram posts, posts on your Stories feed expires after 24 hours. Each "story" (or chapter of your story) is recorded in segments of 15 seconds (now up to a minute), and shared on a vertical 1080px by 1920px format.
While you can now save Instagram Stories as Highlights and have them automatically archived for later consumption, the ephemeral nature of such visual content makes them more authentic and spontaneous than other social media content formats.
Why Instagram Stories Rock
Despite arriving relatively late to the scene, Instagram Stories has supplanted Snapchat by leaps and bounds.
There are now over 300 million daily active users on Instagram Stories versus Snapchat's 178 million users, and this number is set to grow as youths migrate to this channel.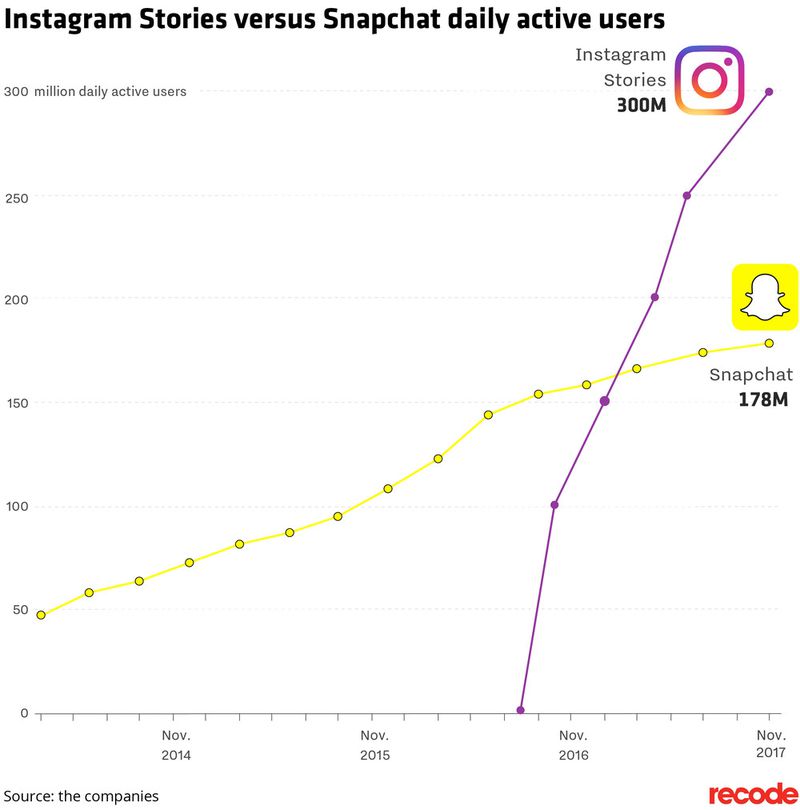 Courtesy of The Verge
With an estimated 800 million monthly active users on Instagram, it looks likely that Stories will only grow in the years ahead. While similar "Stories" offerings are available on Facebook and WhatsApp, they tend to be far less popular than Instagram.
By using Instagram Stories, your brand enjoy the following benefits:
Higher brand awareness and visibility due to the prominent placement of the Stories feed on Instagram
Greater customer engagement due to the highly interactive nature of Stories
Better event and product promotion as these can be piped into your Stories feed
Ability to provide a more "real-time" feel to your marketing efforts
As social media marketing innovators, social media influencers have flocked to Instagram Stories like bees to honey.
Many Instagram influencers have honed the art and science of shooting short videos and photos, and layering on fun filters, text, and emojis to near perfection. By doing so, they are able to engage and entertain their fans, who live vicariously through their accounts.
Let us look at some of the ways they have done so, and copy these tactics for your own Instagram accounts.
#1 Promote Location
If your business has locations for events (like a hotel, golf club, resort, or concert hall), you can use Instagram Stories to drive your fans to specific venues. This can be done easily by tagging the location using the GPS location feature and using the right #hashtags.
Here's an example below from @weddingsutra, where you can see both the location geo-tagged as well as the hashtag (which is searchable.) To learn how you can do so, read this article here.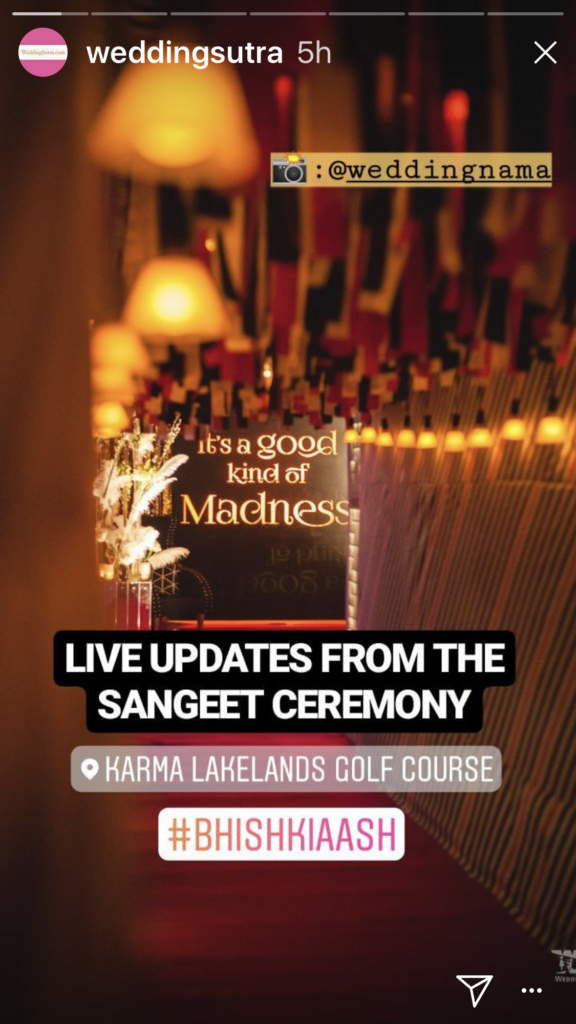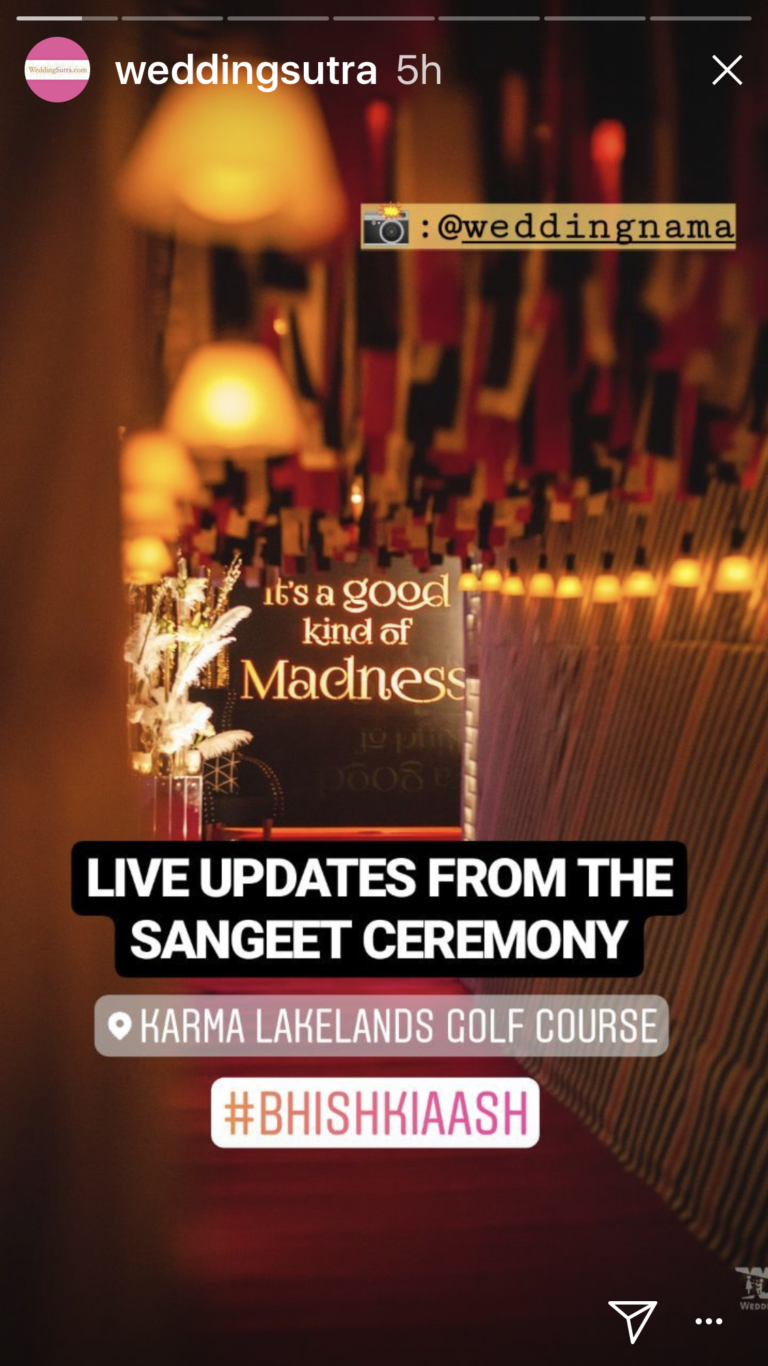 #2 Drive Traffic to Instagram Post
Given the way Instagram Stories are made, you could get carried away scrolling from one story feed to another story feed. To drive your story viewers back to your Instagram posts, simply point them back there, like how @travel_inhershoes does so here.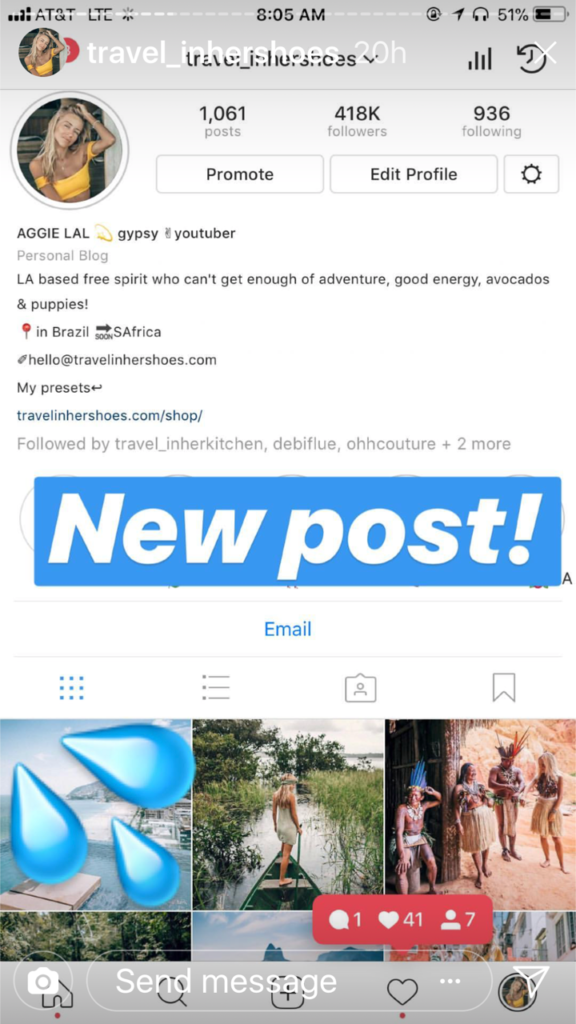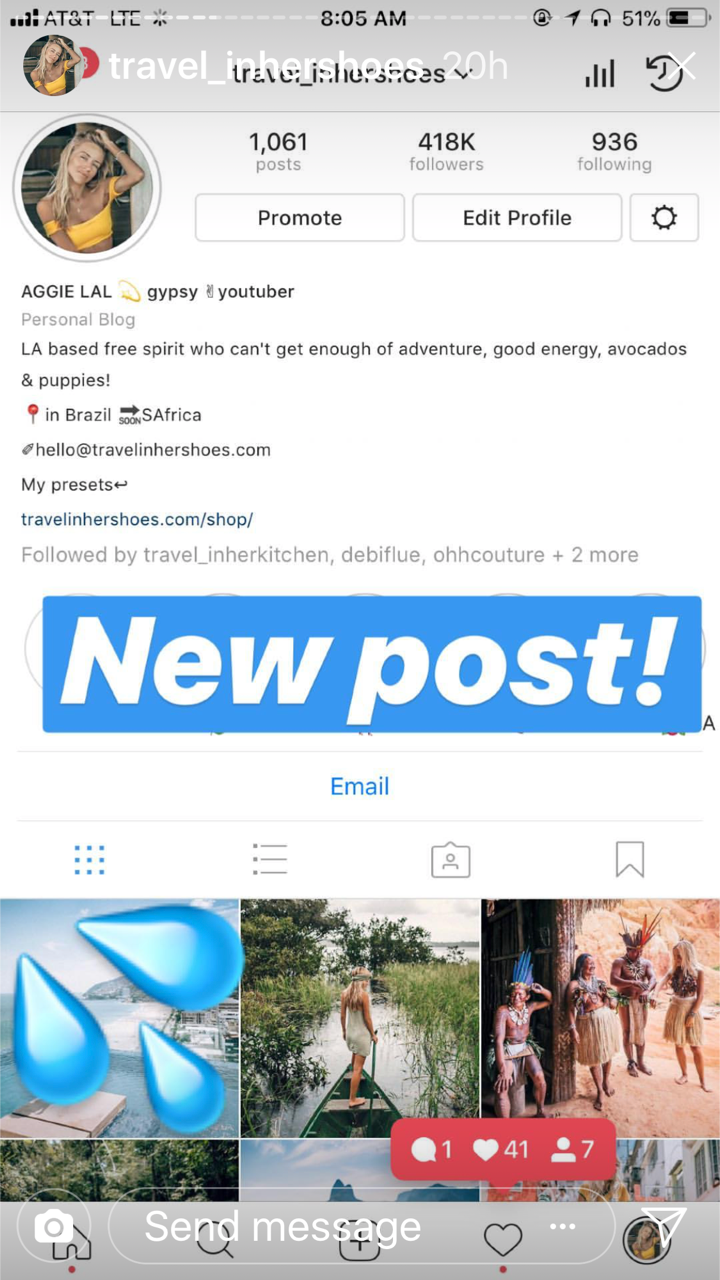 #3 Go Behind The Scenes
As a visual storytelling channel par excellence, Instagram Stories is ideal for social media storytellers to show how things are made. This can include anything from…
Interviewing artists to find out what inspired them…
Showcasing how a new dish is made by a chef…
Following the journey of a product from raw materials to factory to finished product…
Or shooting the back-stage action of a performer/ CEO/ speaker before she dashes into the limelight.
Here's an example from local food blogger Dr Leslie Tay of ieatishootipost, showing how a new dish by a well-known chef is cooked.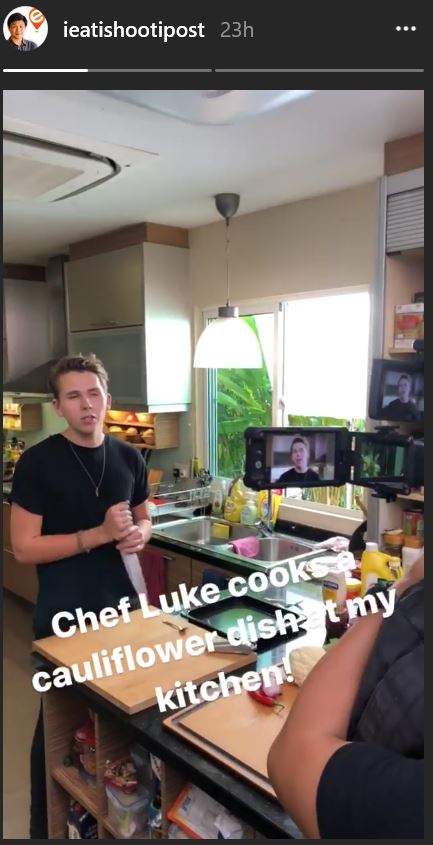 #4 Promote Blog or YouTube Video
Wish to drive more traffic to your latest blog post or YouTube video on your channel? You can now do so with Instagram Stories.
Unlike your regular Instagram post which does not allow you to place a clickable link (the only one you can do is on your bio, or if you advertise), Instagram Stories allows users to embed links to a resource outside of Instagram.
(Note that you can only access this feature if you have at least 10,000 followers on Instagram.)
To do so, just follow the steps here, ie:
Click on the "Link" button on the top
Enter and paste the URL you wish to drive traffic to
Add a Call To Action (CTA) on your story, with instructions to "Swipe up"
Here's an example from uber health and fitness Instagrammer The Betty Rocker showing you how its done.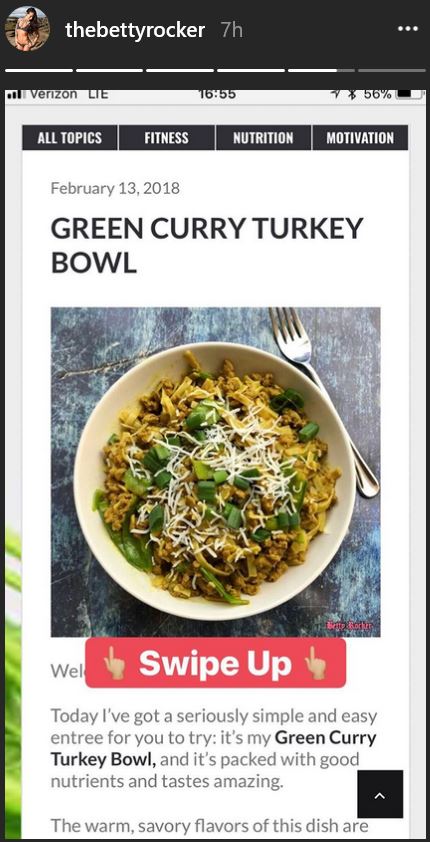 #5 Give a Shoutout to Fans, Friends and Brands
Like all things Instagrammy, Stories allows you to tag your friends, fans, brands and anybody else you wish to give good karma to.
To do so, just follow these steps from Instagram:
Tap in the top left of your screen or swipe right from anywhere in Feed
Take a photo or video, then tap
Type @ followed immediately by their username, then select the person you'd like to mention
Here's an example from Aggie Lal, where she oozes with lots of love for a photographer she met. What a great way to give back!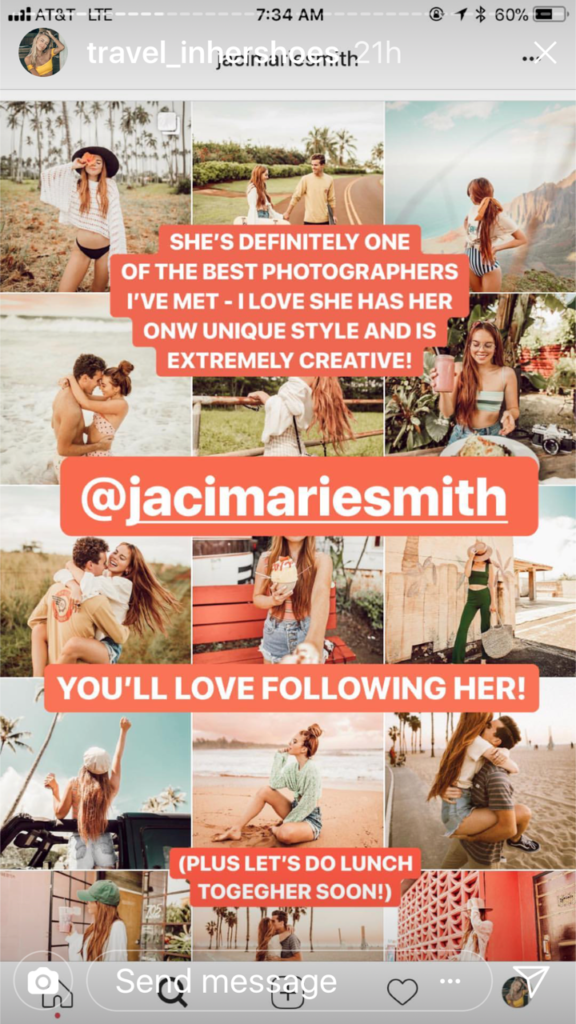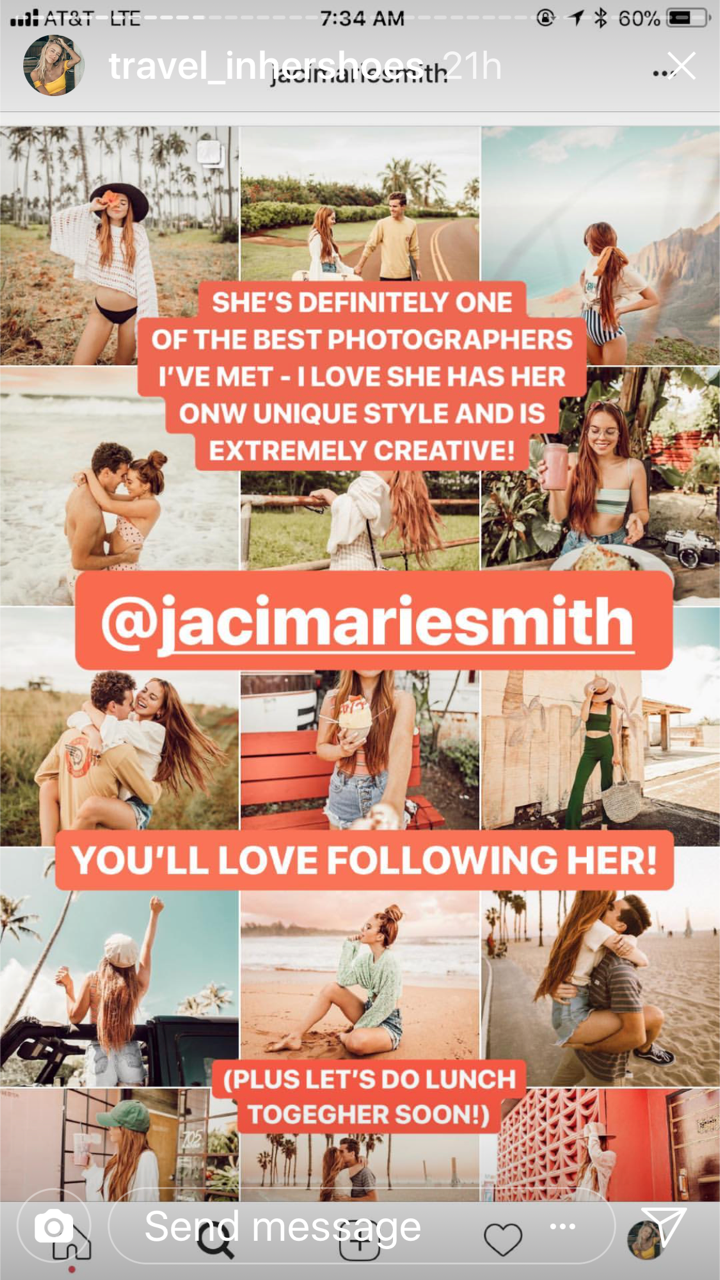 If you're attending an event sponsored or hosted by a brand, you can also tag them in your post, like how fashion influencer Chriselle Lim does so here. By the way, she has an amazing Instagram account (with over 1 M followers) which you should follow to how its done.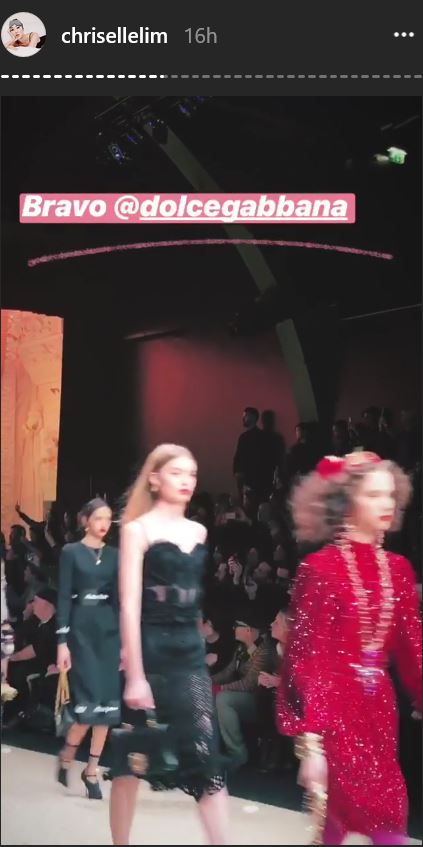 #6 Do a Product Demo
If you've got a new product or service that you've launched, you can use Instagram Stories to "teach" your fans how to use them. Or just to whet their appetites, like how @foodnetwork does so here. Do remember to add those nifty visual effects on your text.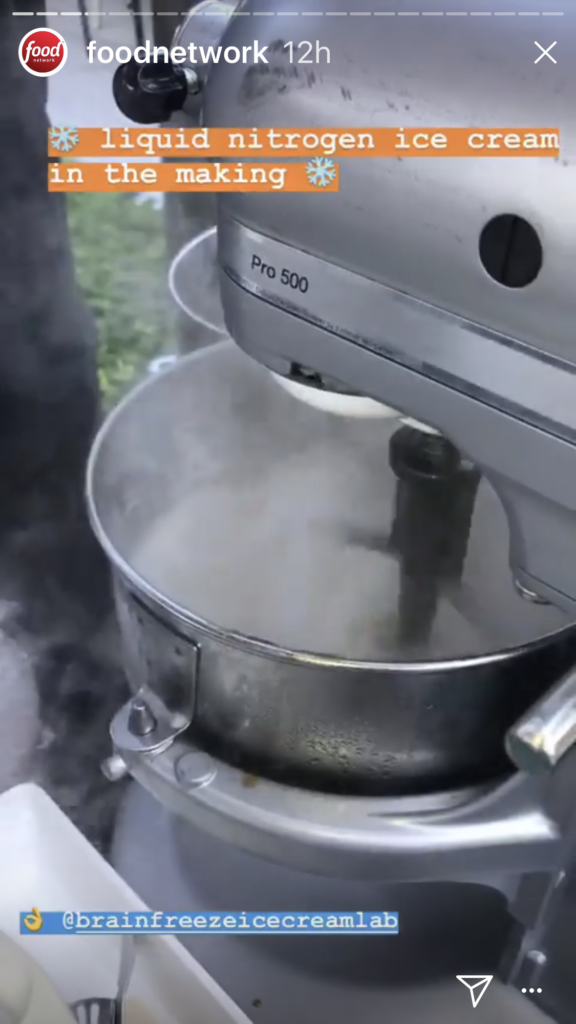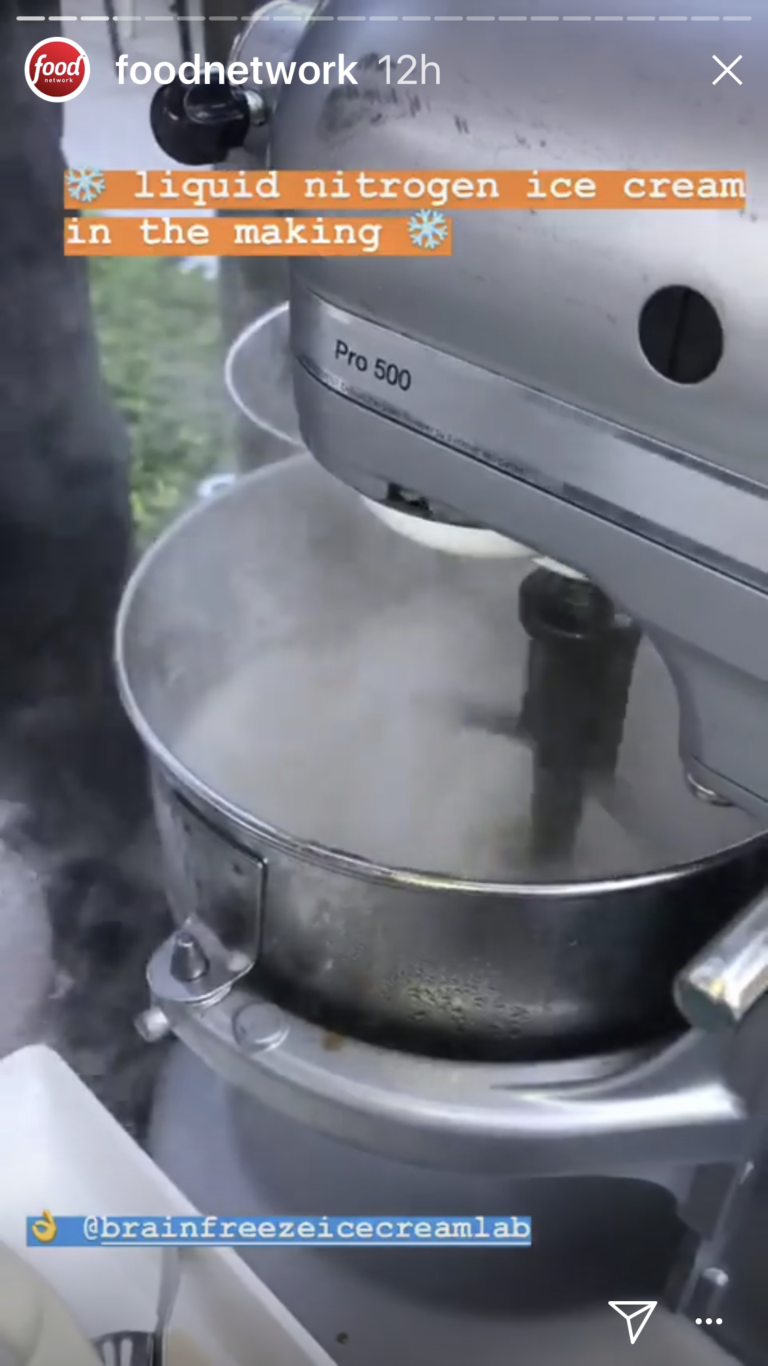 #7 Run a Contest
Contests are a useful tool to drive greater engagement and interest. On Instagram Story, you can do so using a series of images with text overlays (just tap on the
button) to write down the contest rules.
Unlike other channels, you need to keep your instructions short and simple given that you've only got a few seconds to communicate your post. A good way to do so is to include a link to more detailed contest instruction (see #4 above), and include them there.
Here's how @natgeotravel did theirs.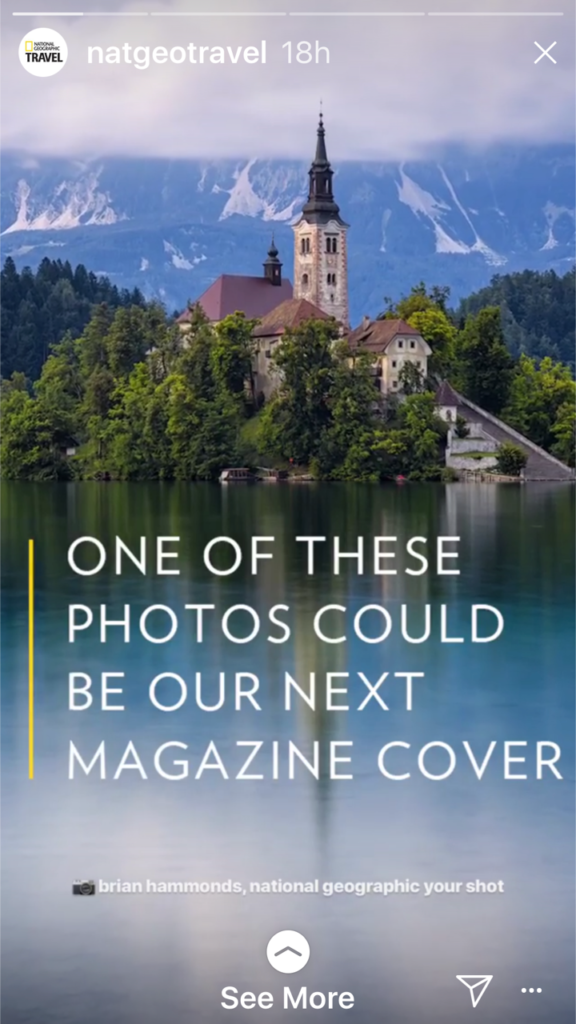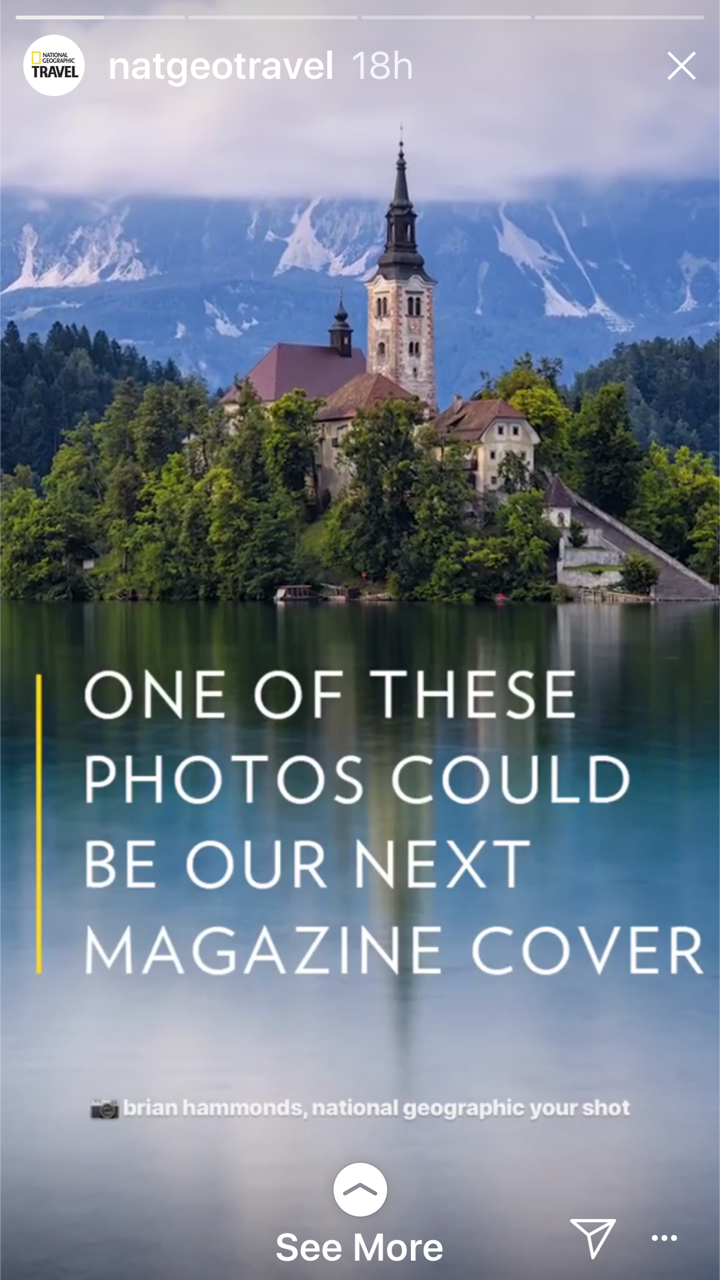 #8 Do Live Event Coverage
If you're running an event, it makes a lot of sense to cover it "live" on Instagram Stories.
To do so successfully, it'll be good to get one of your colleagues savvy with the art of vertical videos to shoot highlights throughout the event, tag the right places, and include a nifty caption. Like food influencer James of Food Feels here.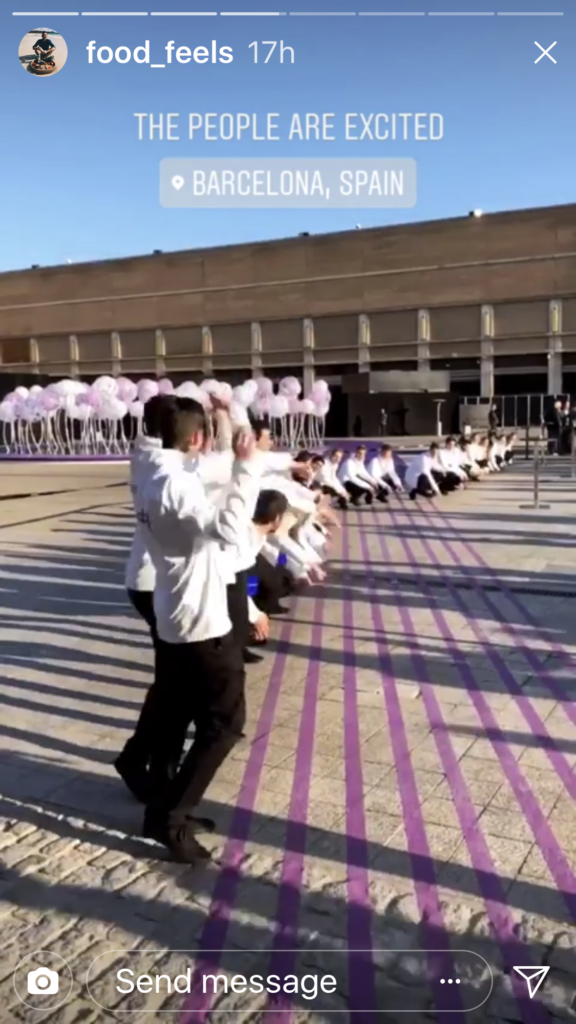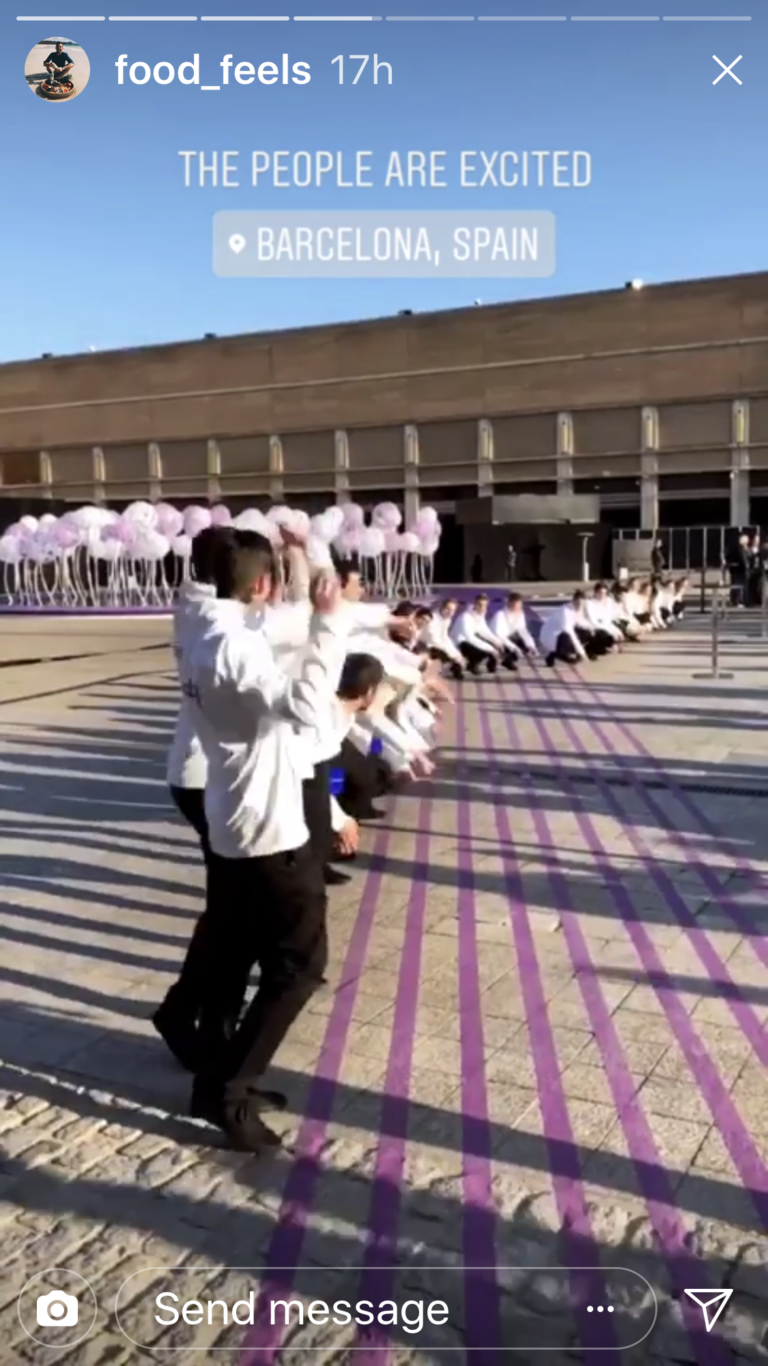 (PS – for added drama and whimsy, use the Boomerang app by Instagram to do a back and forth action. You can tap it at the bottom of your Instagram story interface.)
#9 Answer Fan Questions
If your company has an expert, celebrity CEO, chef, or any renown personality, you can use Instagram Stories to do some simple Q&As.
Remember that each "chapter" in your Instagram Story has a maximum of 15 seconds. Hence, you need to be really short and sharp.
Alternatively, you can push your fans to longer Q&A sections on YouTube, and use Instagram Story as a trailer, like what Mongabong did here.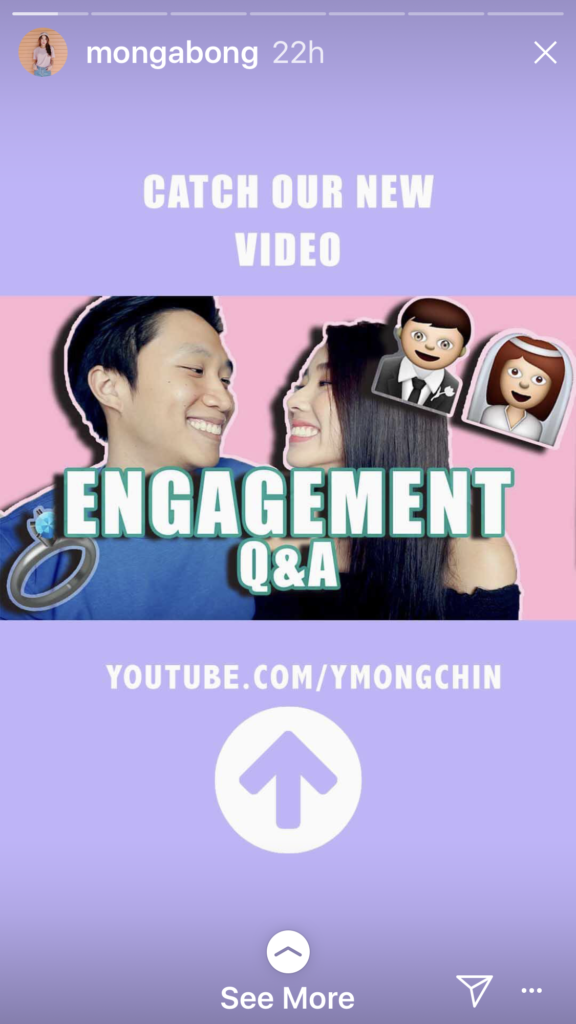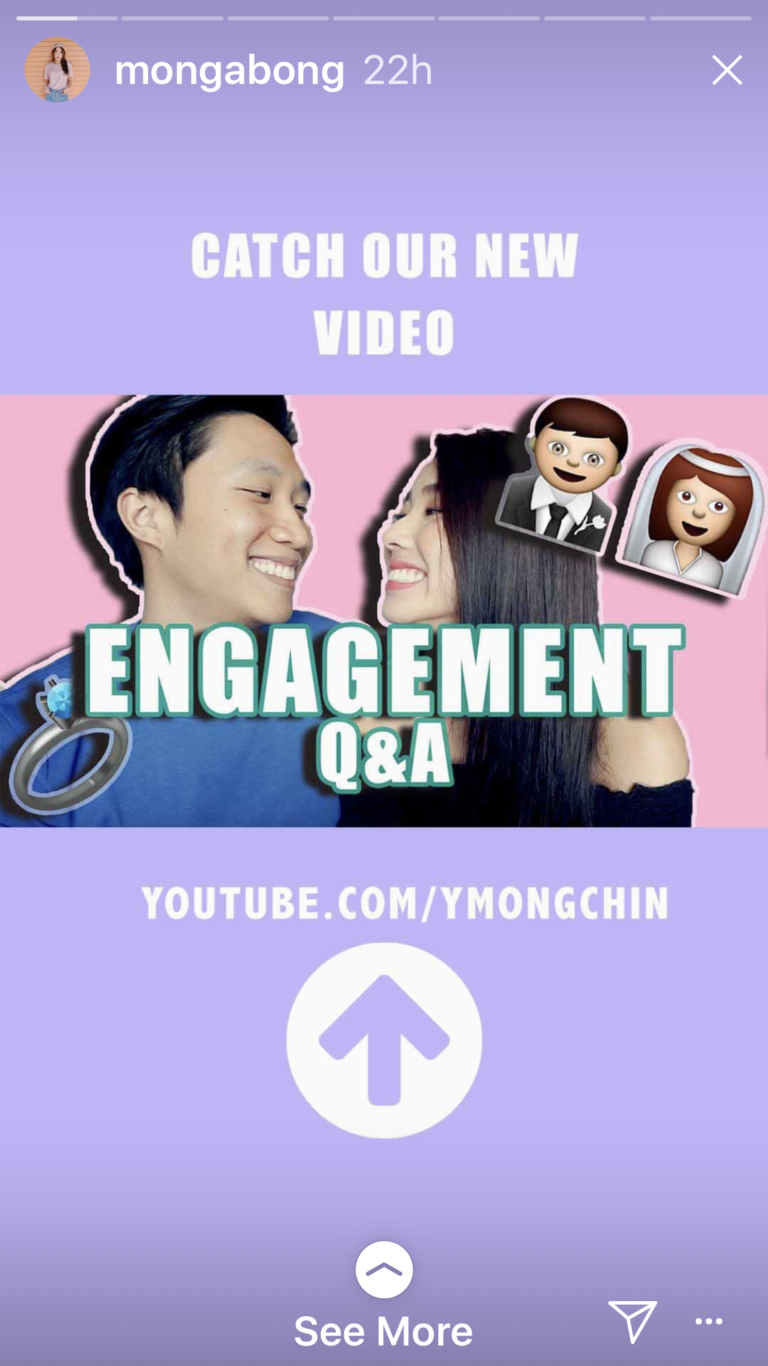 #10 Share Snackable Tips
Finally, if you are a thought leader (versus an influencer, haha), you can use Instagram Stories to offer useful tips and tactics.
Once again, do http://coolerinsights.com/2018/02/thought-leaders-influencers/be mindful of the 15 second per section limit, and consider laying on some text to your short video so that you can make the best use of its multimedia capabilities.
Here's an example from The Instagram Expert, featuring one of my favourite thought leader Marie Forleo.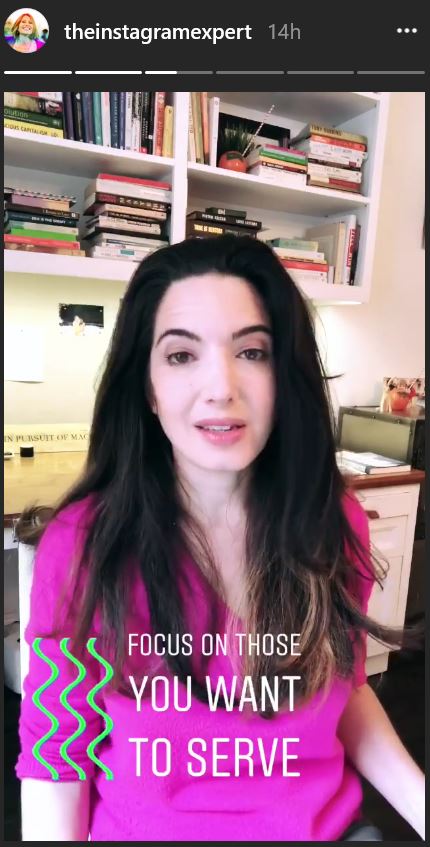 BONUS: Show Your Creativity
Before we go, do note that Instagram Stories really works well if you add a dash of fun, spontaneity, and humour in your posts.
Yes, this also applies to brands and companies using their "official" Instagram account.
There are tonnes of "How To" videos on YouTube which you can watch on creating Instagram Stories that sizzle and rock. At the end of the day, however, it is useful to have a "house style" so that there is some consistency in your visual storytelling efforts.
What are your experiences like in using Instagram Stories? What other tips would you offer?