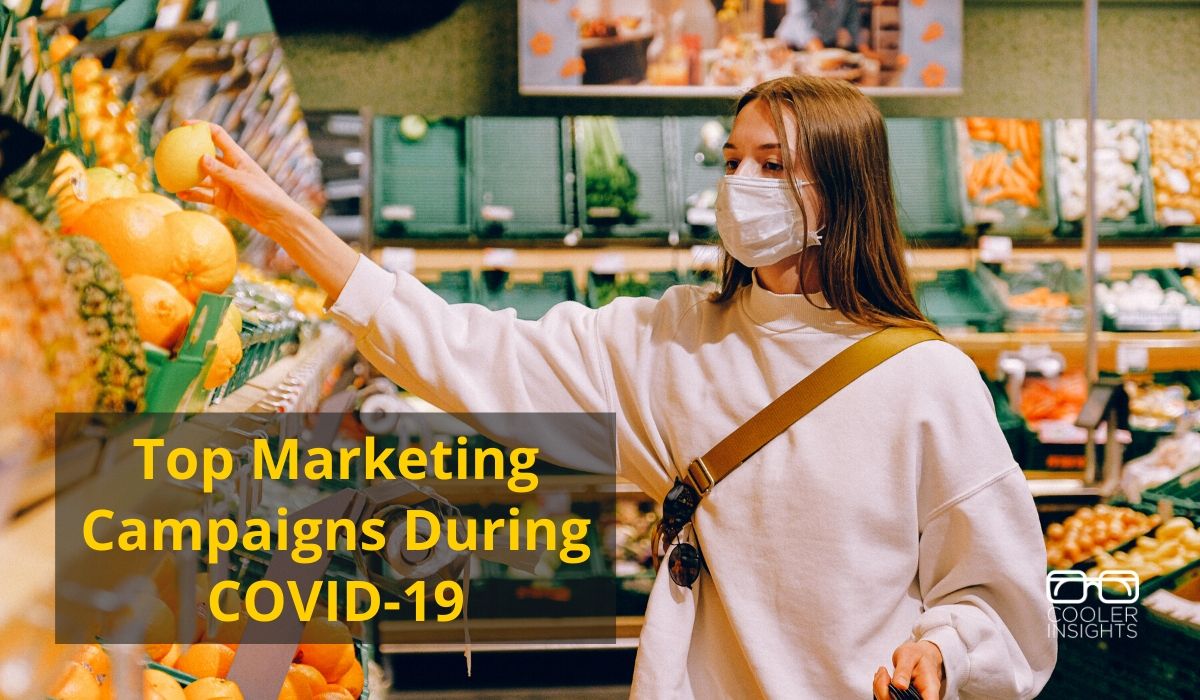 Should a Covid-19 lockdown (or "Circuit Breaker" here in Singapore) lead to a shutdown? What can brands do when everybody is working or learning from home?
Amidst the grim reality of the global Coronavirus crisis, governments around the world have restricted travel, imposed movement control orders, and closed "non-essential" businesses.
COVID-19 (aka the novel Coronavirus) has drastically affected many businesses around the world. It led the International Monetary Fund (IMF) chief to predict that the global pandemic will trigger the worst recession in the world since the Great Depression.
While the prognosis looks bleak thus far, several leading brands have continued to invest in marketing, PR and advertising efforts during this crisis.
The range of marketing campaign ideas range from the witty and light-hearted to heartfelt and generous. They include traditional offline advertising on TV and newspapers, as well as digital marketing campaigns straddling content marketing, social media marketing, influencer marketing, and video marketing.
Let us look at some of these case studies of marketing during the coronavirus crisis—hopefully they'll help to spur your own creative juices in coming up with suitable marketing moves during this period.
Domino's 10 Million Pizzas Giveaway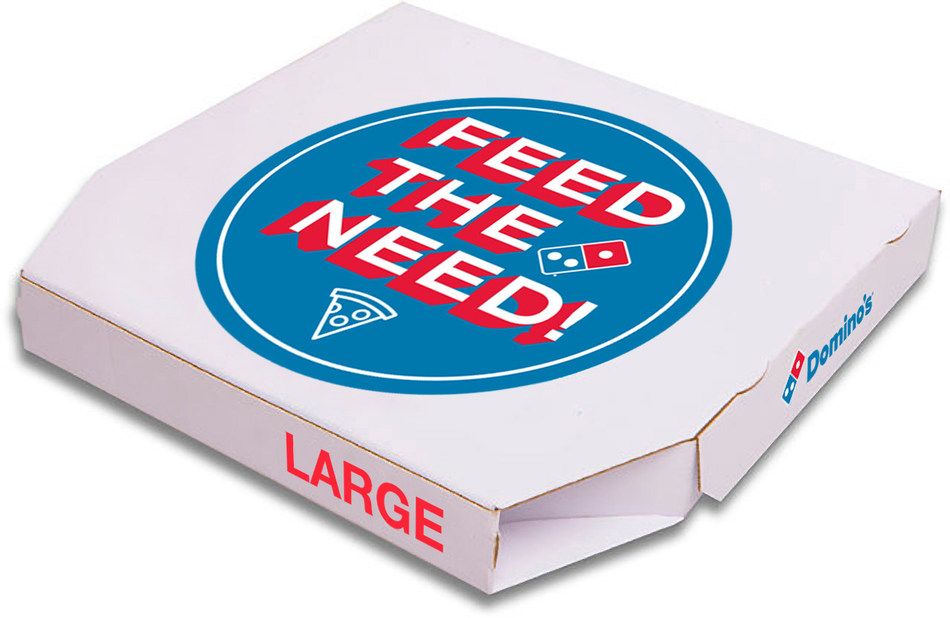 What should a leading pizza brand do when its customers are increasingly unemployed?
Give them free food!
Partnering with its franchisees in the US, Domino's offers to give away 10 million pizzas nation-wide so that "hospitals and medical centers, schoolkids and their families, health departments, grocery store workers, and others in need can enjoy a hot, delicious pizza."
Termed "Feed The Need," the campaign will involve all 6,126 stores nationwide in America.
Taco Bell's Free Doritos Tacos Giveaway
I love Taco Bell's effort to change its Taco Tuesday tagline with the "drive-thru to get through" message. They've also pitched in to help alleviate the huge economic burden faced by their customers (mostly working class Americans) by offering a free taco on every Tuesday. Here's how their Facebook post/ad looks like.
"TODAY when you drive-thru, you get a FREE Doritos® Locos Tacos. It's one way we hope our drive-thru can help you get through."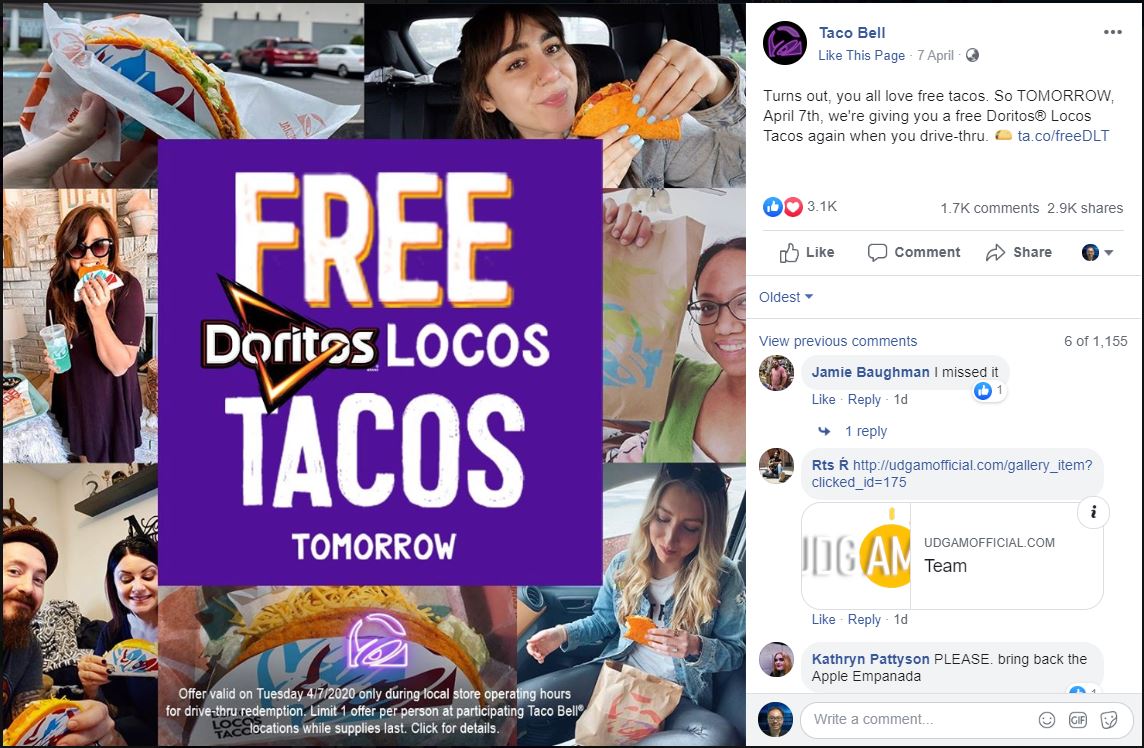 Beyond giving away free food, Taco Bell has also offered free activities like colouring pages for kids that parents can download and print!
P&G #DistanceDance TikTok Campaign
Working with TikTok influencer Charli D'Amelio who has about 4 million followers, P&G together with Grey Global and TikTok did a fundraising campaign called the #DistanceDance.
The post was captioned: "Stay home & do the #distancedance. Tag me & the hashtag in your video. P&G will donate to Feeding America & Matthew 25 for first 3M videos."
At the end of the video, D'Amelio added this takeaway message: "Inhale, exhale, breathe slow, rewind. stay at home!"
Since its launch in 25 March 2020, #DistanceDance has garnered more than 8 billion views and 1.7 million imitation dances from celebrities, college mascots, all of the major sports leagues, influencers, children, families and more in slightly over a week or so.
Here's a compilation of some of the dances. Enjoy!
https://www.youtube.com/watch?v=otmFuui1nN8&t=67s
Anheuser-Busch's Hand Sanitizer Distribution
The world's largest brewing company, Anheuser-Busch is responsible for beer brands like Budweiser, Bud Light, and Hoegaarden.
It responded to the American coronavirus crisis with this tweet which showed how it is using its massive production and distribution network to supply the need for hand sanitizers in the US.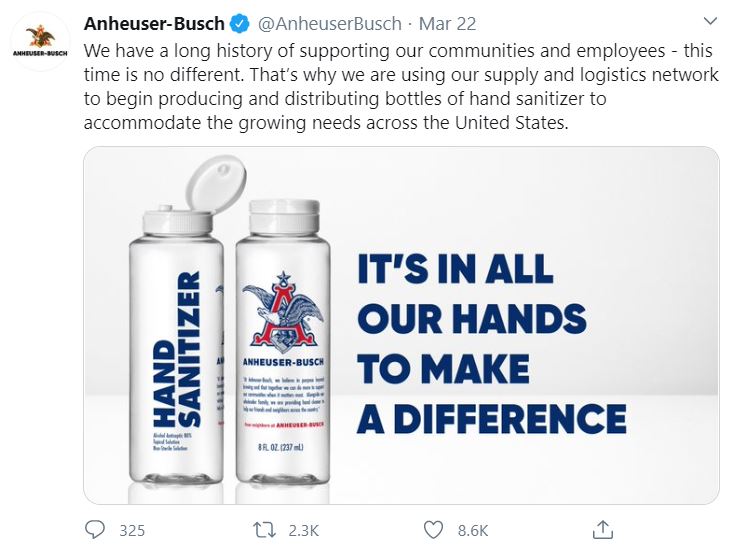 Cottonelle—#ShareASquare
Toilet and tissue paper brand Cottonelle has also hop on board the Coronavirus express with its own campaign called #ShareASquare.
Quoting from it's website:
"We are working hard to get shelves stocked and get supplies to those in need. If you have toilet paper to give, we encourage you to #ShareASquare with those who need it most. Show us how you shared toilet paper with those in need and we will donate $1 for each social post that features #ShareASquare through June 1, 2020 (up to $100,000)."
Here's a YouTube video revealing more about their efforts.
https://www.youtube.com/watch?v=mwQ1metUv2o&feature=emb_logo
Ford—Built to Lend a Hand
A heritage brand which has experienced its share of tough times in the past, Ford changed their ads to focus on how they've overcome various global-scale crises in the past.
They include building military equipment during the Second World War, among others. To reinforce their role to help fight COVID-19, the brand's campaign ads "Built to Lend a Hand" and "Built for Right Now" emphasises how it is deploying its manufacturing facilities to help produce medical equipment which are severely needed.
Have a look at this video from Ford.
https://www.youtube.com/watch?v=sCAkKI2dwhs
Apple—Creativity goes on
Like may other brands, Apple has also chipped in to help in the global Coronavirus pandemic.
For this campaign on YouTube, they've focused on how individuals who may be stuck at home can still deploy their creativity. Quoting from the video:
"We have always believed deeply in the power of creativity. Now, more than ever, we're inspired by people in every corner of the world finding new ways to share their creativity, ingenuity, humanity and hope."
https://www.youtube.com/watch?v=Kl1NW7h7lrY
Circles.Life's Tongue in Cheek Facebook Post
Considered by some to be more controversial, Circles.Life took a bold step by changing a bottle of sanitizer (which looks like very close to Dettol brand I must say) and cleverly injecting its own message of providing free home delivery.

This leads to a landing page where they've specifically rejigged their different plans to focus on the Work From Home (WFH) warriors in Singapore.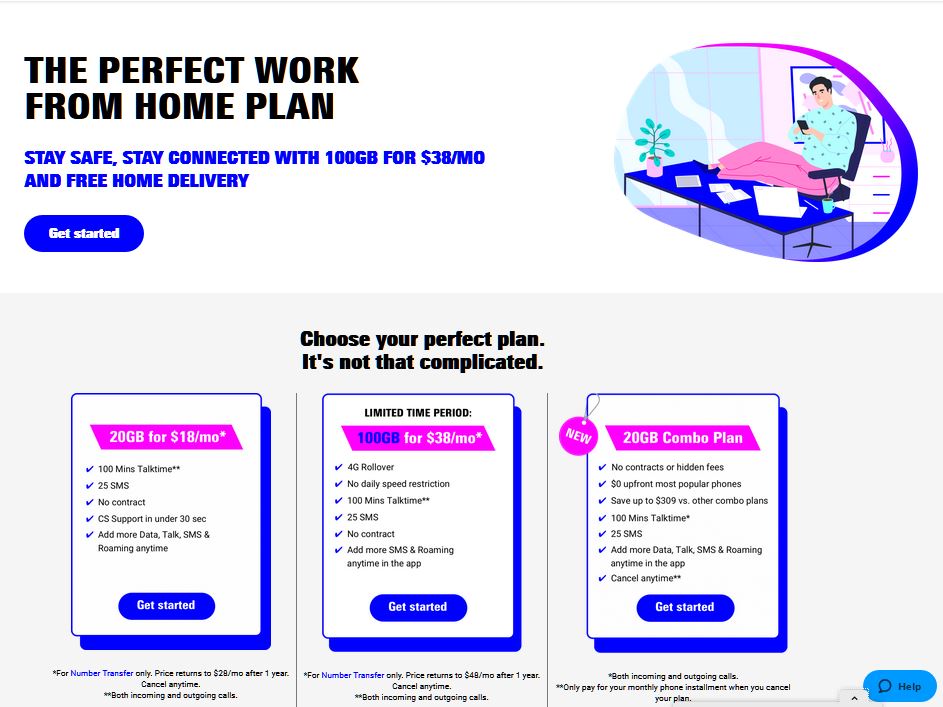 Johnson & Johnson's Weekly Live Series
One of the companies at the forefront of medical research, pharmaceutical giant J&J will be launching a series of LIVE weekly episodes documenting its journey to creating a vaccine for COVID-19.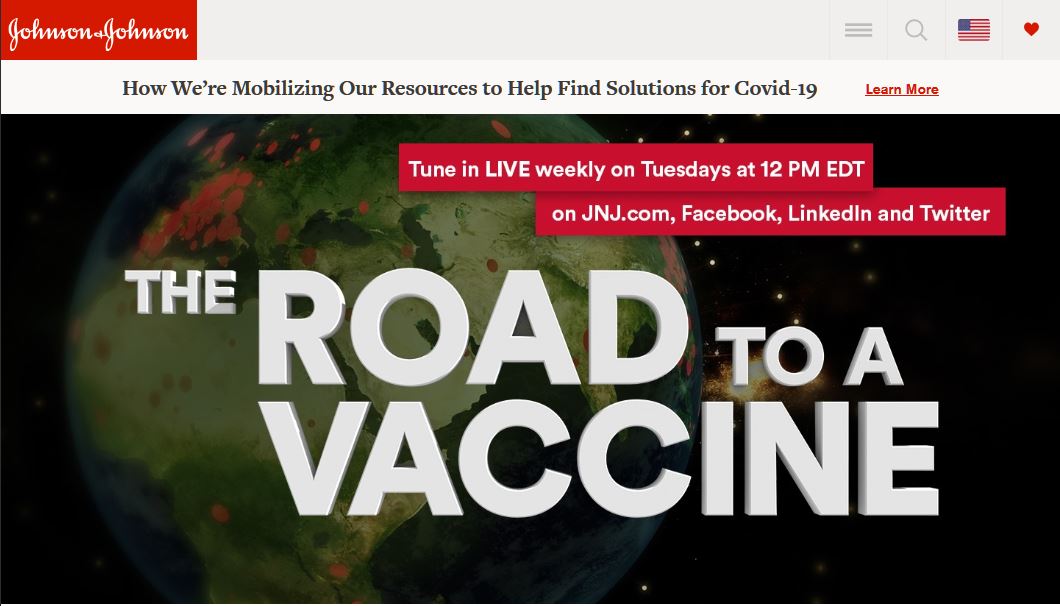 Here's a short trailer featuring the show host CNN's Lisa Ling, who will be interviewing staff and showing the behind-the-scenes action for the vaccine development.
I like how Johnson & Johnson is using this opportunity to build its brand while doing a much-needed life-saving service to the world. Hopefully, they're able to come up with the vaccine soon!
Nike's Play Inside Campaign
As one of the top leaders in all forms of marketing, Nike does an entire campaign around the COVID-19 crisis called Play Inside. This included a comprehensive page on their website focused on offering free indoor workout and exercise ideas. A great way to tap their huge community, as well as provide value to their followers.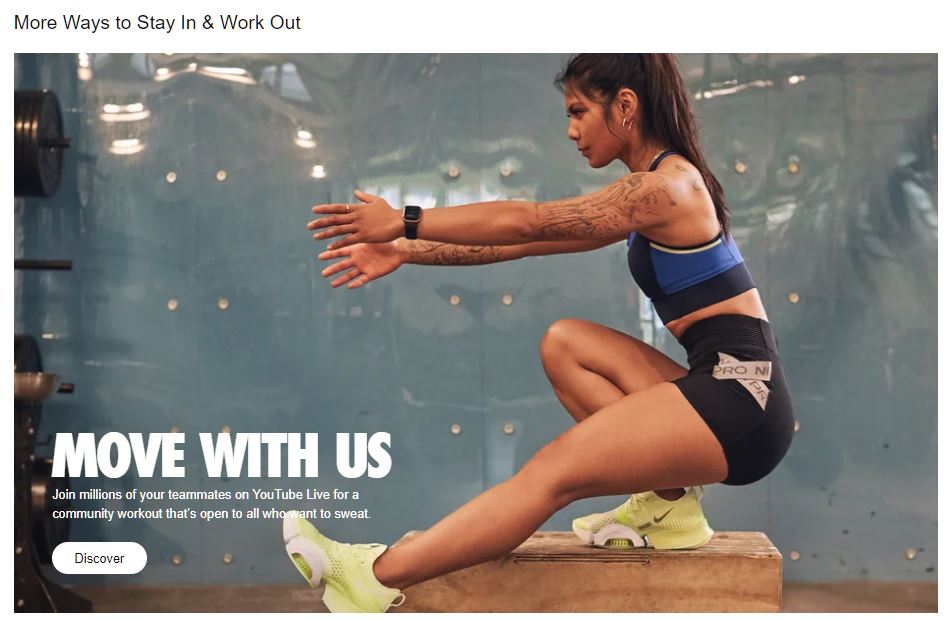 This message is also reflected in their iconic tweet urging people to "play inside to play for the world."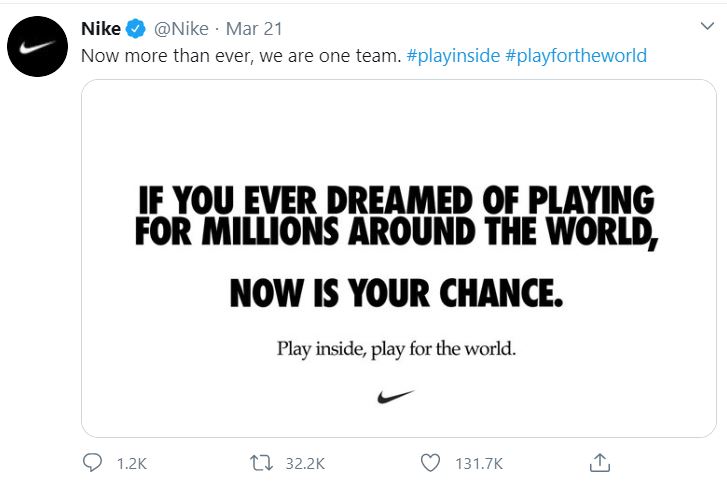 IKEA—Celebrating Home
I first saw this IKEA Facebook video in early April 2020, and was attracted to the elegance and simplicity of its message. It was definitely on brand and on message, and shows how effective IKEA is as a leader in online and offline marketing.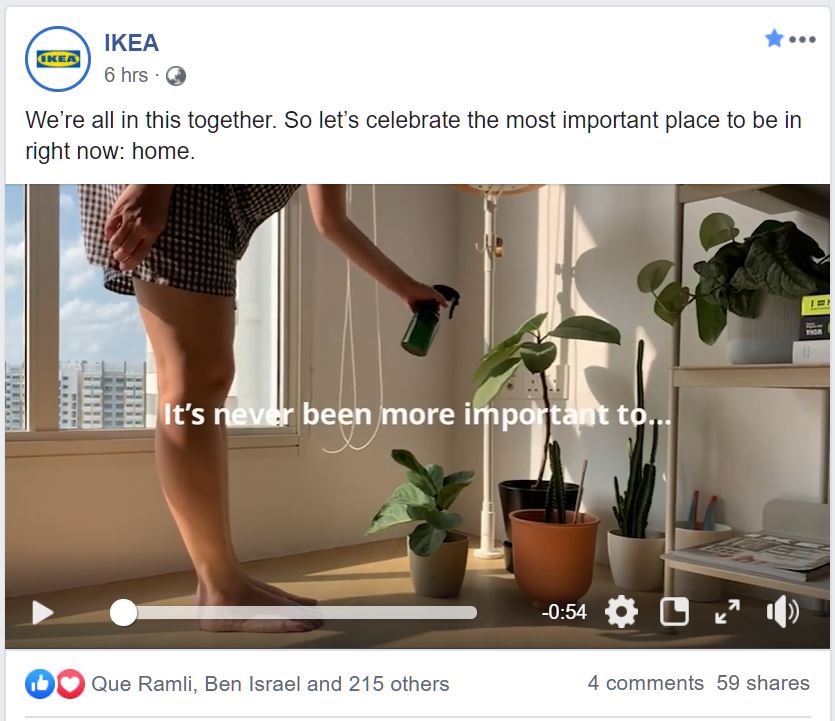 Here's a more recent Facebook post, where they once again emphasised the importance of keeping yourself safe at home.
Lifebuoy's Public Service Message
As a soap brand, Lifebuoy used the opportunity of Coronavirus to remind the public of an important way to prevent the spread of the virus.
While the various points that it suggests in the guide isn't unique, what took the cake was the ending message:
"Please use Lifebuoy, Dettol, Kirei Kirei, Lux, or any other soap that is nearer to you."
Just wow!
Dettol's TikTok Handwash Challenge
Not to be outdone, Dettol in India rolled out what they call the #HandWashChallenge working with Bollywood celebrities.
The results? Almost 9 billion views in four days and counting!
The Reckitt Benckiser brand created a unique song that pairs with the hashtag #HandWashChallenge. With a branded hashtag filter and the names of the steps to wash their hands, users can follow these steps in the challenge and share them with their friends on TikTok.
https://www.youtube.com/watch?v=8VICD93Gi5U
McDonald's Brazil's Social Distancing Ad
OK, not all the examples here are positive.
For McDonald's Brazil, the Golden Arches was reconceived following a series of meme ad ideas to be in a pulled-apart form. The goal is to encourage consumers to keep safe by social distancing. According to the agency it appointed, the move sought to convey the idea that "we are separated for a moment so that we can always be together."
Unfortunately, this move which was publicised on their Instagram, Facebook, and other accounts drew tonnes of criticism. They included Democratic presidential candidate Senator Bernie Sanders, and many others. With the backlash, McDees decided to quickly pull this campaign altogether.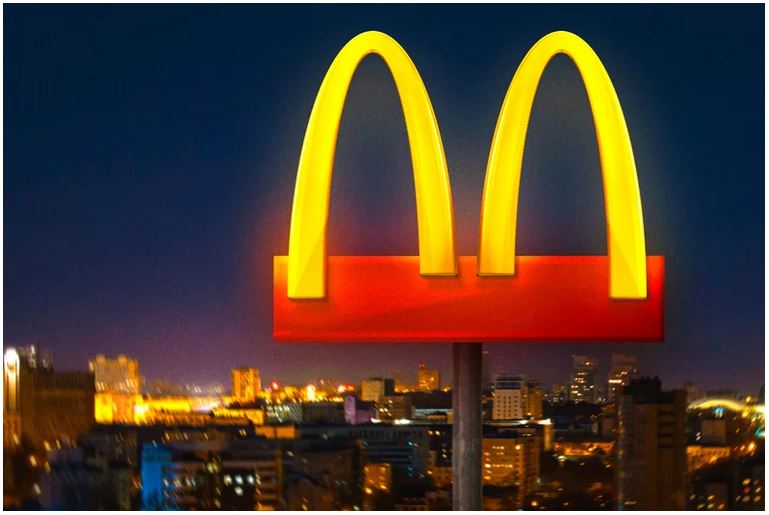 Dove's Courage is Beautiful Campaign
To end on a high note, I can't ignore Dove.
With its campaign "Courage is Beautiful," the brand pays tribute to the health care workers in the US.
This inspiring video showcases the different health care heroes at work. You can see that the doctors and nurses in their scrubs have "battle scars" to prove how hard the fight can be. Watch it below and let me know what you think.
To show what the brand is doing to help people afflicted with the coronavirus in the US, Dove also created a page detailing its social responsibilities.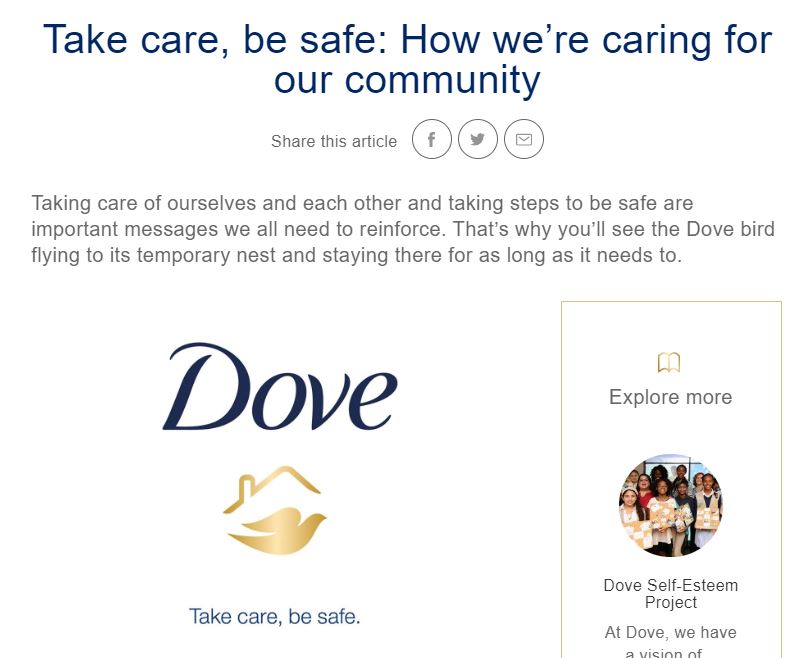 What is Your Covid-19 Marketing Campaign Idea?
Now that you've learned what to do (and not to do) in developing a marketing campaign for the Coronavirus pandemic, the time now comes for your brand to launch your own campaign.
Let me know what ideas you have, and how you've derived them!
PS – Read this article for social media marketing ideas during COVID-19, pick up some crisis content marketing tips here, as well as ways for businesses to stay afloat.
Need Marketing Help Now?
With 65 clients and over 3,000 trainees, we have the knowledge and experience to help you succeed online. Fill in the contact form below to arrange for a free 30-minute Skype or Zoom consultation session!