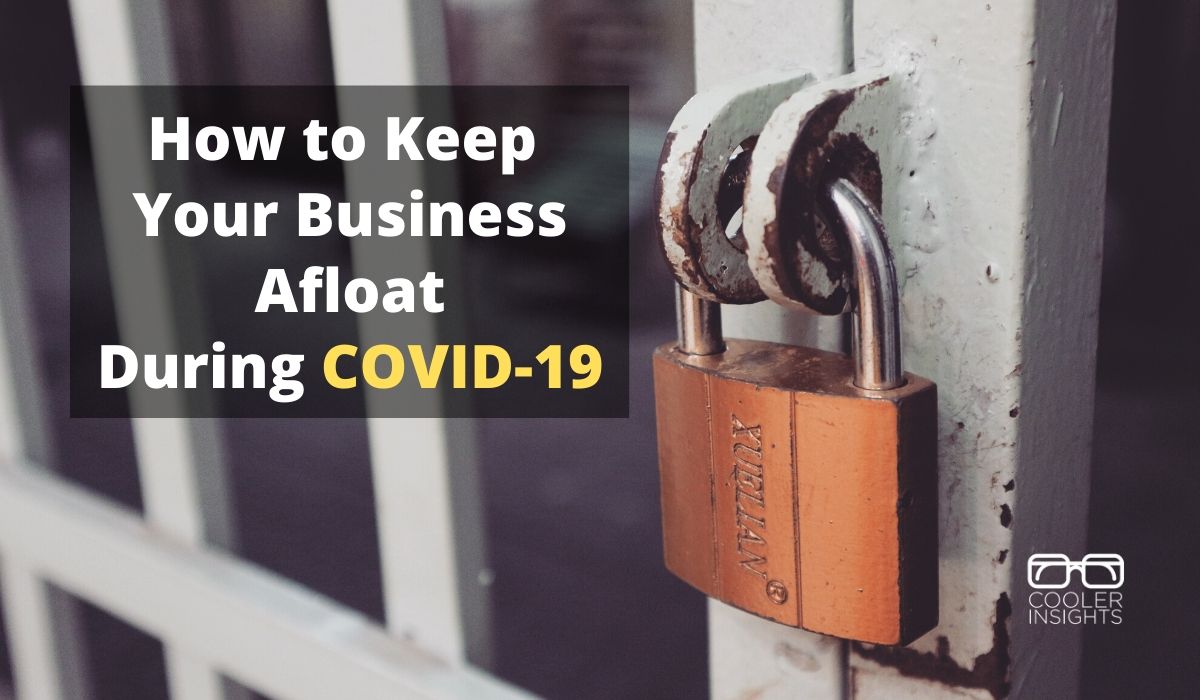 The world seems frozen as people batten down at home in an effort to slow the spread of COVID-19.
In countries around the world, some businesses closed by order of the governor of that state. Others chose to shut down for the safety of their customers and employees. Everyone has tried to do their part to slow the spread of this thing in the hopes that it will be over sooner rather than later.
As of March 26, there are almost 530,000 cases of Coronavirus infections around the world, resulting in almost 24,000 deaths. The number of deaths in countries like Italy and Spain have overtaken China, where the COVID-19 virus originated from. The Centers for Disease Control (CDC) in the U.S. reported 68,440 COVID-19 cases in the U.S. and 994 deaths.
People are in a panic, buying up all the toilet paper and food in some communities. It makes sense for all but the most needed services to shut down. However, that isn't easy on business owners, who still have expenses even though their revenue has been slashed to almost nothing.
If you're a business owner, you might be staring at the next few weeks and wondering how you'll survive. You might also be worried about what will happen if the shutdown extends beyond the estimated 15 days.
Fortunately, there are some steps you can take to weather this storm. Not all of them are easy choices, but they might protect your investment and livelihood for the long term.
1. Temporarily Lay Employees Off (or Offer Unpaid Leave)
If you own a restaurant or entertainment venue, you don't need your employees right now. You might offer takeout, but that requires one person to fill the orders and a few to cook and clean.
While this is a tough decision that impacts people you care about, it might save your company in the end. Your workers can also file for unemployment, which may help them bring in a little extra money.
The other option would be offering them some form of unpaid leave or reduced working hours.
The layoff should be temporary. Taking away shifts for a bit frees up your cash for staying open through the crises. You should be able to rebound more quickly once it's past.
2. Practice Kindness
As humans, we react in psychological ways to the fearful things going on around us. Remember that everyone handles matters differently.
Refrain from giving your customer a dirty look because they sneeze. They may have allergies. Be as generous and kind as you can afford. If your top customer just lost everything and you're still treading water, give them a free meal to get them through. They will remember your kindness later.
Be kind to your employees, too. Many live paycheck to paycheck, and they are scared. Help them navigate unemployment and reassure them about the situation.
3. Cancel in-Person Events
If you haven't already, now is the time to cancel upcoming events.
Postpone now for the safety of event-goers. Send out emails and SMS messages to those already registered. Then, connect with those who have registered in the past.
Hopefully, you have event insurance, or the venue will work with you, so you can refund your attendees. If not, then postpone the event and let those registered know you will honor their registration for the future date.
It may be a while before humans gather in large groups again. If you choose postponement rather than cancelation, set the new date several months or longer into the future.
4. Find Alternative Ways to Sell
Figure out how to continue bringing in revenue during this time. List items online and offer free shipping and delivery. Implement a curbside pickup service.
Try to get creative with the types of things you're providing. People need necessities and reassurance — they don't need frivolous things right now. How can you adjust what you sell to meet their needs better?
Consider how you can best provide necessities without putting people at risk. Your elderly customers, in particular, may be homebound for a long time.
5. Talk to Your Creditors
If you pay out hefty overhead in the form of a mortgage and other monthly bills, pick up the phone and call your creditors. Many are deferring payments for a couple of months.
This can take some of the pressure off until the country recovers. You will still have to make those payments, but creditors will either tag them onto the backend of your loan or let you catch up later.
6. Take Out a Loan
President Donald Trump and U.S. Sen. Marco Rubio asked for $50 billion in loans for small businesses, which are the hardest hit. Local restaurants, nail salons and independent gyms all feel the crunch right now.
Carefully consider if you can afford to pay back any loan amount. If you need cash flow this minute, it might keep you from folding. However, it also increases your debt and might make recovery more difficult.
7. Establish Remote Work
If the work people do at your firm can be done from home, establish that option this second. The less people interact, the faster the spread of this virus will ease, and your employees will have to take less time off work.
It's also challenging to be productive when you're worried your co-worker's cough might be coronavirus. Give your employees peace of mind and protect them at the same time.
8. Communicate With Customers
Your email inbox is probably full of messages about the outbreak. It seems like every company has a plan on how to deal with COVID-19.
You must put your customers at ease. Let them know the measures you take to protect them. Keep them posted on any closures or changes in store hours. You could even send out a message when certain items are back in stock.
The more informed they feel, the more they'll appreciate your transparency. When business does start back up, they'll remember you kept them posted.
Gear up for After the Pandemic
The United States survived the Spanish Flu, The Great Depression, World War II and the Sept. 11 terrorist attacks. Singapore too has weathered major health crises like SARS and the Haze in recent years.
Like most challenging times in history, this too shall pass.
When it does, be ready to hit the ground running as the economy rebounds and people begin venturing out of their homes again. Have a plan for bringing your customers back and moving forward.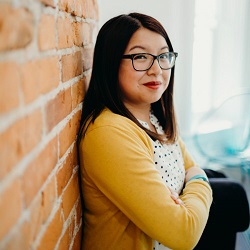 Lexie is a graphic designer and marketing enthusiast. She loves checking out local flea markets and taking her goldendoodle on hikes. Follow her on Twitter @lexieludesigner and check out her design blog, Design Roast.