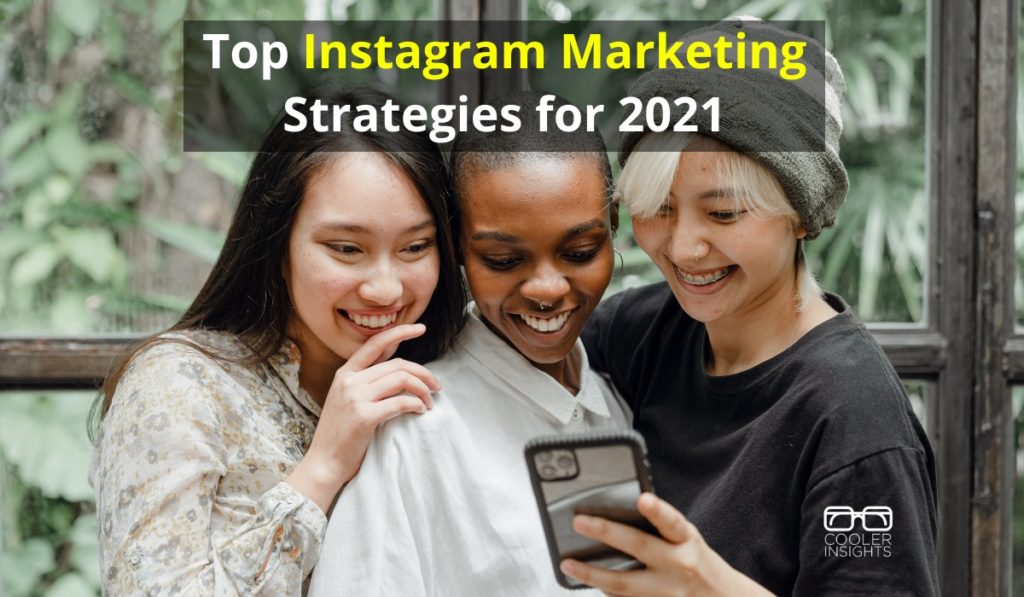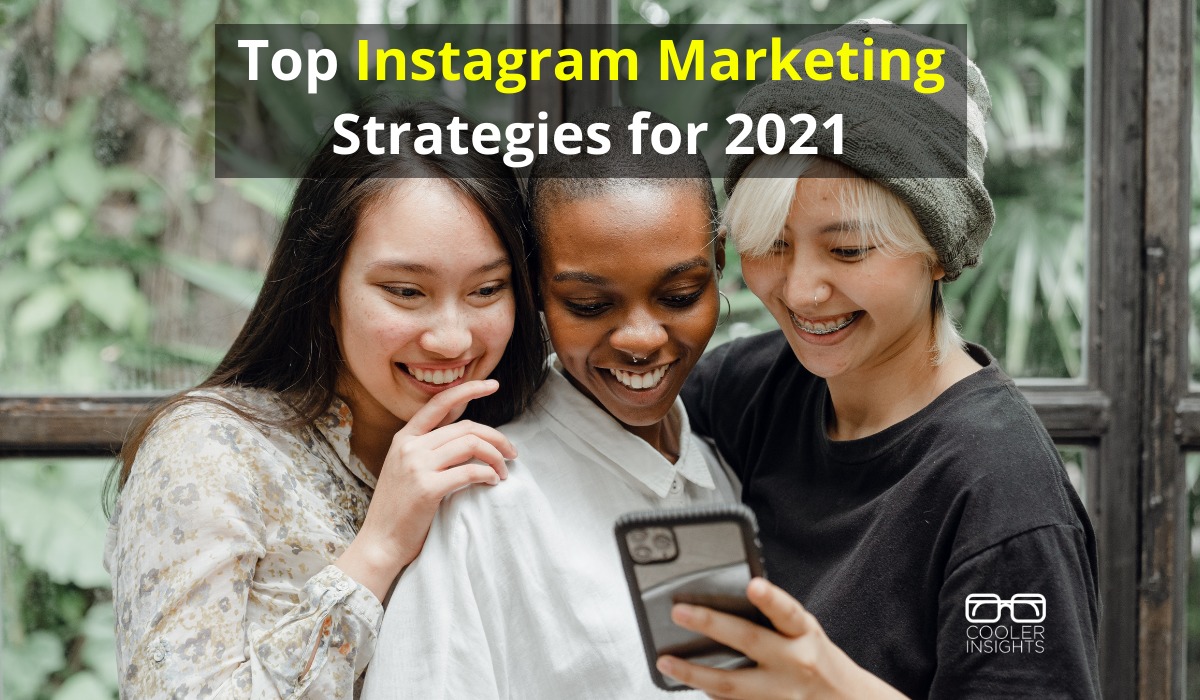 Wish to improve your Instagram Marketing results? Keen to build a strong and profitable brand on Instagram?
In this article, you will learn a couple of social media marketing techniques that will help you to enhance your Instagram accounts. These techniques can be applied in both corporate and product brand accounts, as well as personal Instagram brands.
Before we do so, let us look at why you should consider focusing more of your energies on growing and optimizing your IG accounts.
Why Instagram Matters
With over a billion users around the world (and counting), Instagram is one of the fastest growing social networks in the world.
On average, users spend about 53 minutes per day on Instagram. Over 500 million users post on Instagram Stories every single day, making it the most popular platform for ephemeral videos.
Instagram is also the most popular social networks for youths and young adults—according to Statista, more than half Instagram's global population are aged 34 years or younger.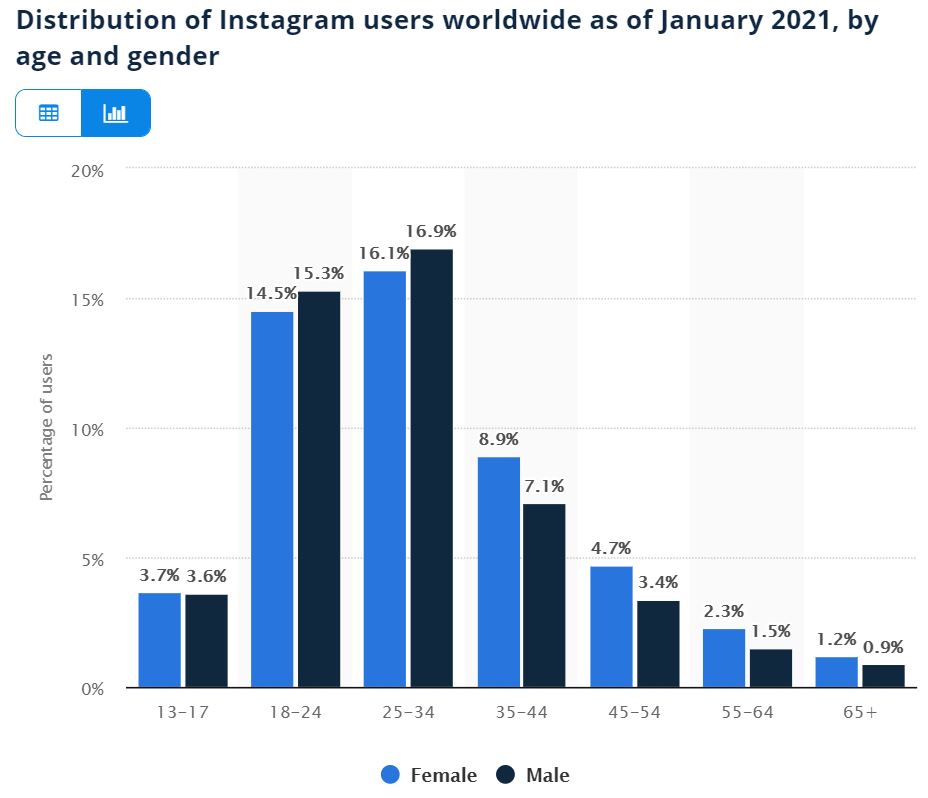 Courtesy of Statista
Comparatively speaking, Instagram tends to be more engaging than Facebook when it comes to getting likes and views per post.
Instagram also works well for consumer businesses in sectors like fashion, beauty, food, travel, bridal services, visual art, and performing arts.
Why Genuine Instagram Fans and Engagements Matters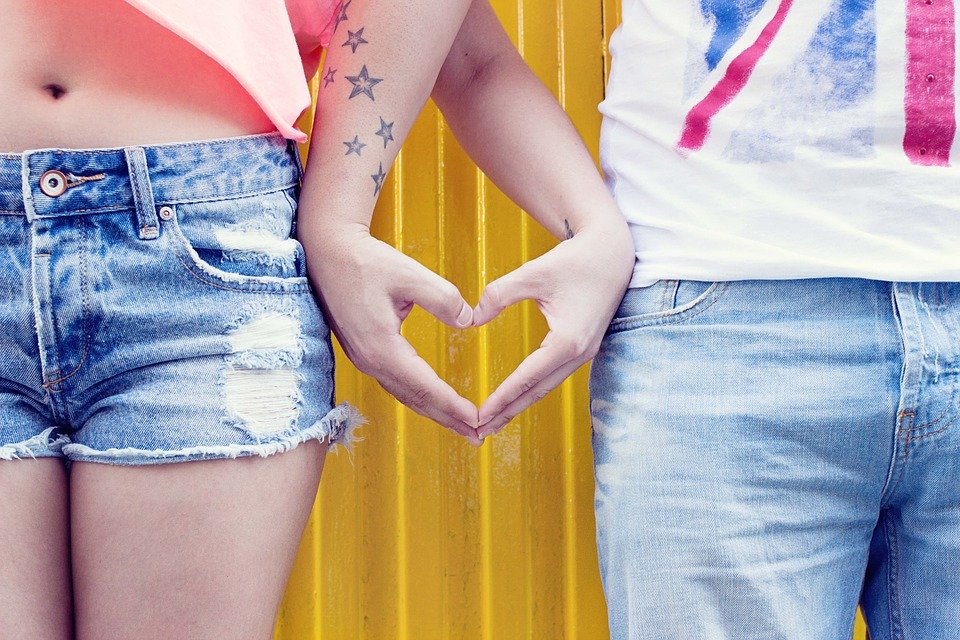 First and foremost, you need to get rid of the idea that high follower counts equate with high profitability.
While celebrity influencers like Kim Kardashian (with her hundreds of millions of followers) can command astronomical fees, most Instagram accounts with numerous followers are unable to monetize their following.
Moreover, it is far better to have 1,000 true fans willing to invest in your products or services, than 100,000 (or even a million) who won't spare a dime for your brand.
(Read this article about an Instagram influencer with 2 million followers who couldn't sell 36 T-shirts online.)
In the hierarchy of Instagram engagements, the number of saves and shares you get on IG are also more important than likes and comments.
(You can't share an Instagram post directly on your IG post. However, you can share it on your Instagram Story, on Facebook, Twitter, or direct message it to another user.)
With the hiding of Instagram likes in several countries, social proof (eg followers, likes, and comments) is now less valuable.
Interestingly, the users who eventually engage you or buy from you are likely to be lurkers. These high net worth and sophisticated professionals may not actively engage with your posts. However, they may approach you for collaboration opportunities when the time comes.
In short, stop buying likes and follows.
Oh yes, if you outsource to an agency and see your followers increase suspiciously, have a look at their profiles.
Are they real humans or merely fake accounts? Make sure they are the right audiences. You should also use a tool like Social Blade to track the growth of your Instagram followers.
What Should You Post on Instagram (and How Often)?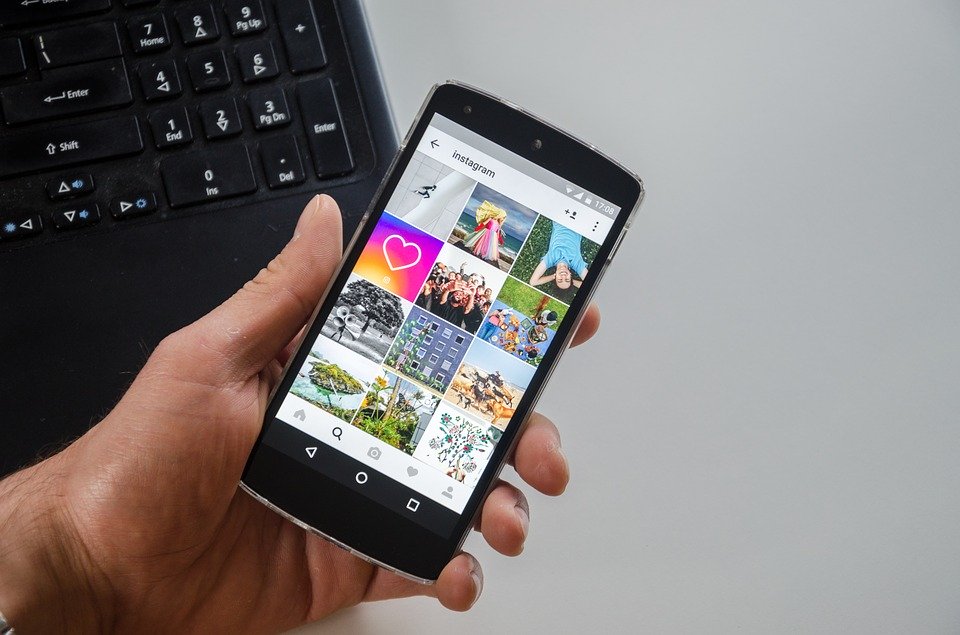 To perform well on Instagram marketing, do these two steps:
Share really good content targeted at the right audiences
Do it regularly, so that you can build a devoted following
Let's dive into some details here.
#1 Instagram Content Strategy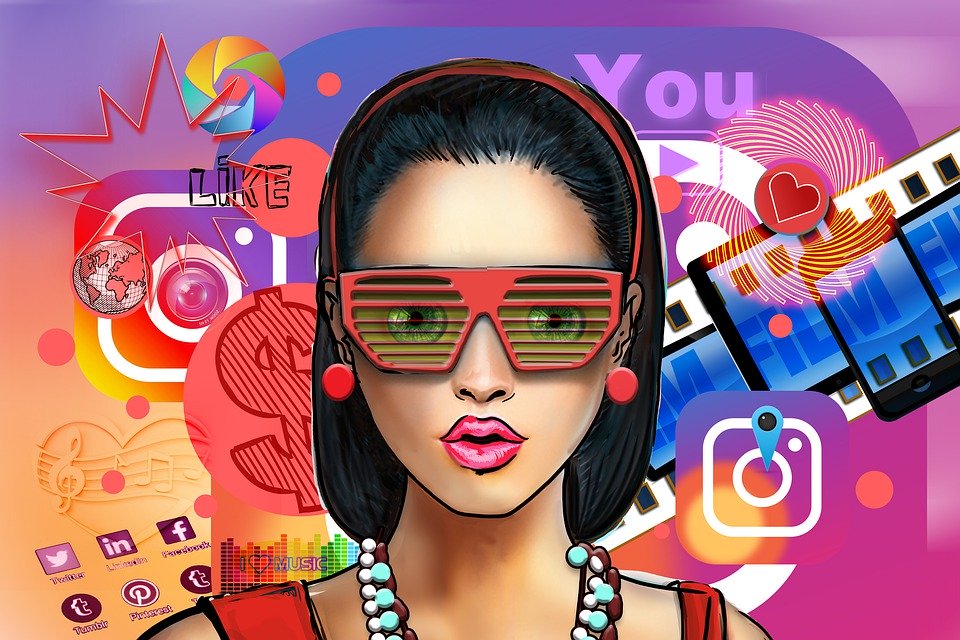 First, ensure that the posts which you share on IG is solid and focused. Adopt a consistent theme and topic.
Focus on high quality educational content. Make them hyper-focused on your area of expertise, and useful for your followers.
Keep your content visual and bite-able, as Instagram tends to favour smaller snackable content.
Do not be afraid of sharing your feelings—emotional content can gain you traction on Instagram.
Consider sharing quote graphics, memes, cartoons and charts. These forms of visual content are highly shareable and save-able.
Mix and match them with photographs of people—they can be your customers, partners, team members, or other associates. Note that while pictures of people may get likes and comments, they tend to be less save-able and shareable relative to educational content.
Most importantly, be authentic. Make your content conversational. Ask questions, and proactively seek your audience's input.
#2 Frequency of Instagram Posts and Stories
To get traction on Instagram, aspire to share an Instagram post at least 2 to 3 times per week.
For Instagram Stories, aim to post as often as five days a week, with multiple posts per day. Doing so will help you to build a more committed and loyal following.
Whichever frequency you choose, commit to your schedule.
Instagram Aesthetics—Why The Look and Feel of Your Posts Matter
On Instagram, design and aesthetics is king.
Often, your audiences will visit your Instagram feed to determine if they should follow you (or not). Thus, you need to ensure that your Instagram account has a consistent look and feel.
There are several points to note here.
#1 Filters and Lighting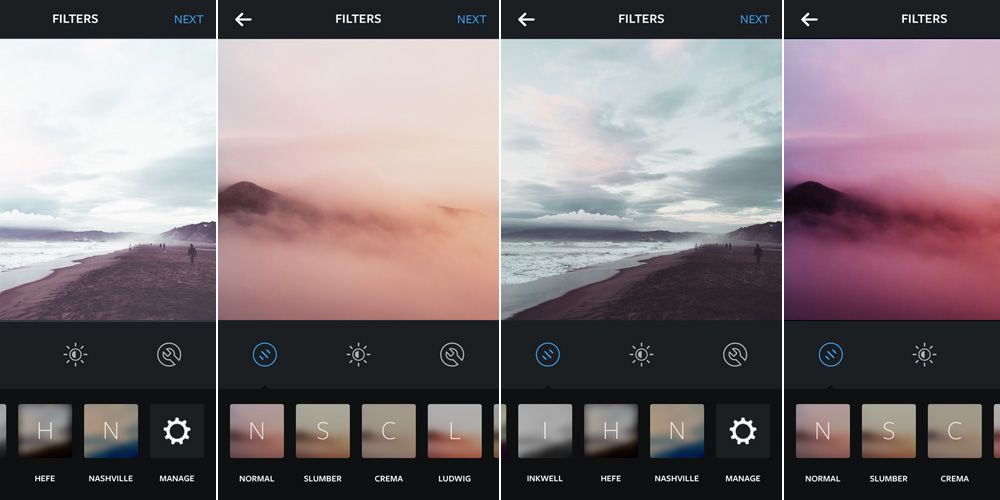 Courtesy of Seventeen Magazine
Use a consistent filter on Instagram so that your posts have a certain aesthetic feel to them. Similarly, think about the influence of lighting on your photos or videos.
#2 Colours and Patterns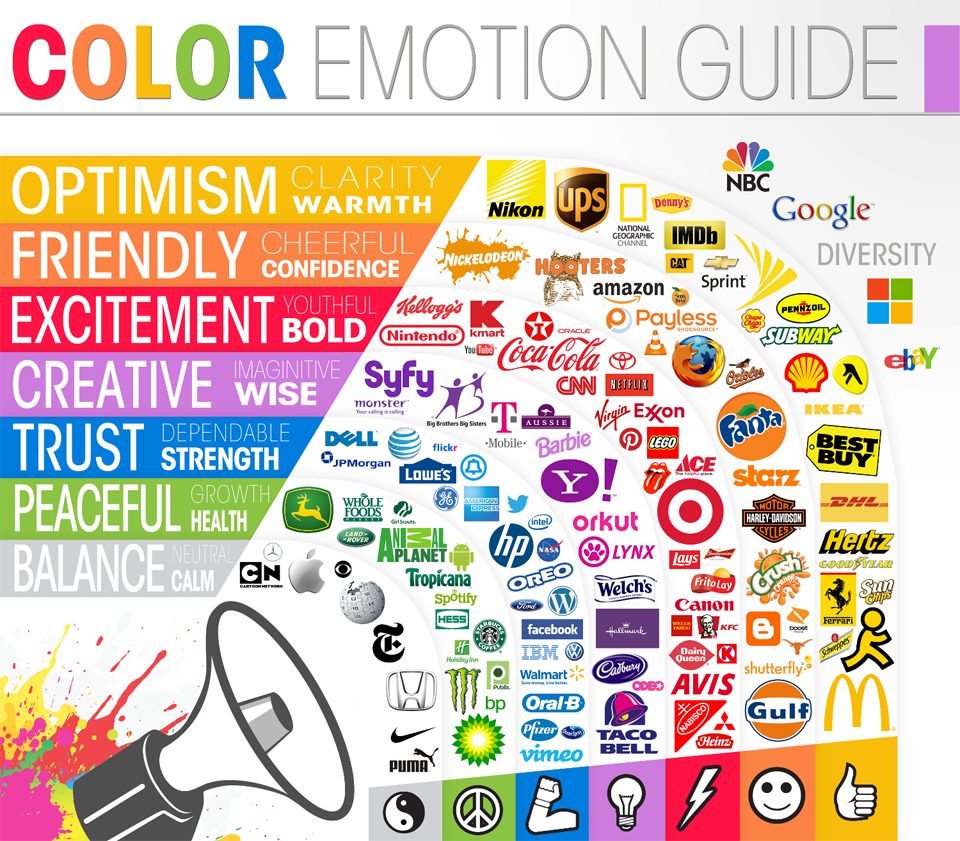 Courtesy of Huffington Post
Are there certain colours that your brand is associated with? Use those hues and tints.
Consider too if there are patterns or motifs associated with your personal, product or corporate brand.
#3 Typography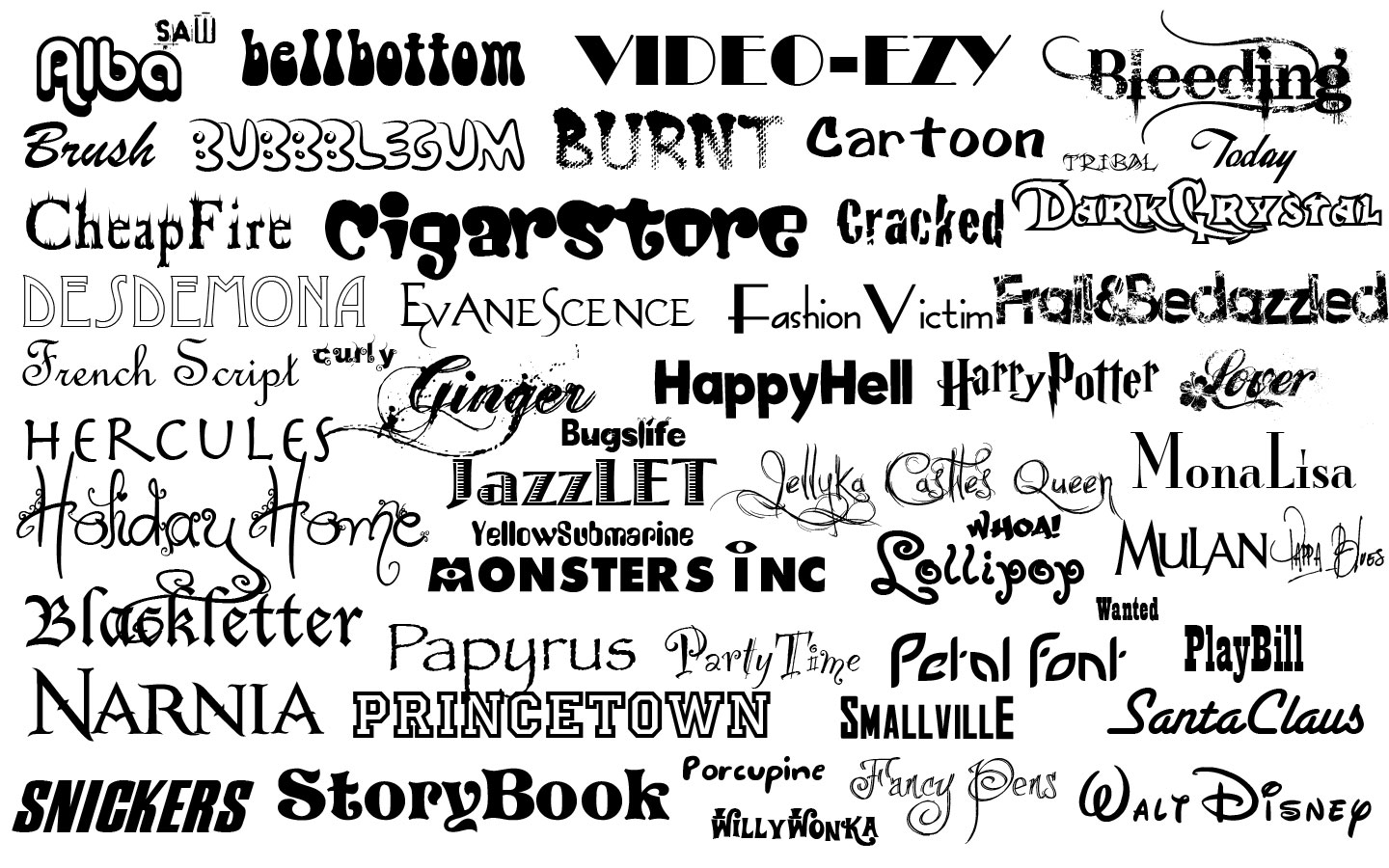 Courtesy of The Red Ink
Adopt a consistent font type if you do text overlays on your images or videos. Keep the font colours and use of key lines consistent too.
#4 Composition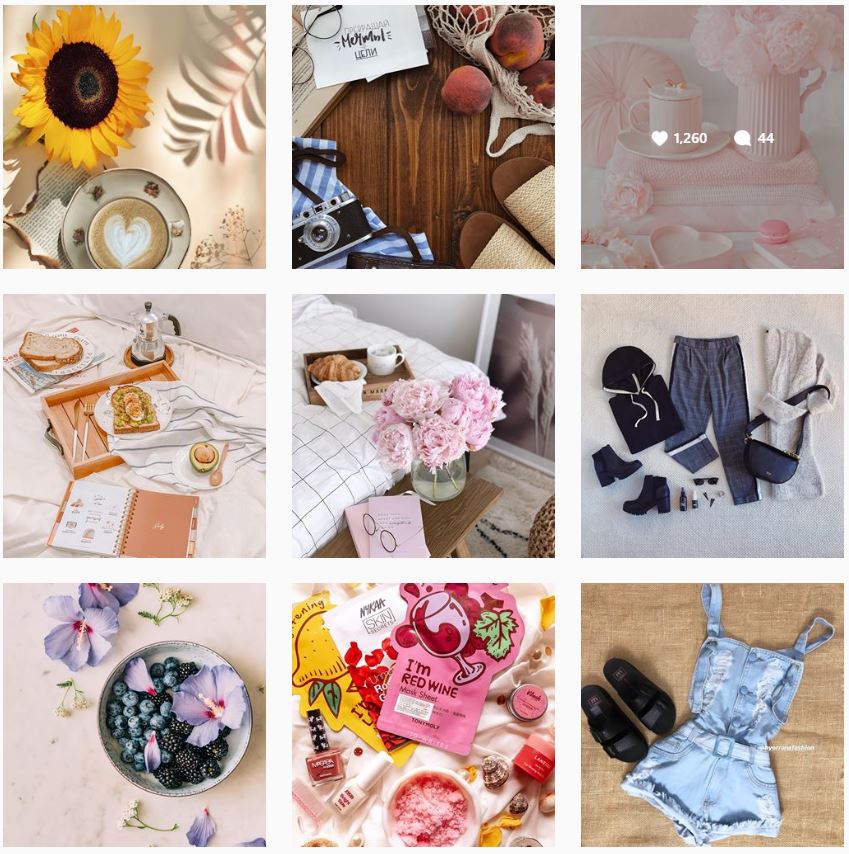 Consider the following rules when you snap an Instagram photo or record a video:
Flat Lay: Adopt this layout format for pictures of food, products, or environments where views from the top look interesting (see image above)
Rule of Thirds: This is the universal photographic rule to ensure that your images look pleasing
Symmetry: Symmetrical images can be visually arresting
Diagonals: Consider the influence of diagonal lines and how they intersect
Theme/ Concept: Think about the overall theme of your Instagram account and the types of photos or videos that goes with the visual theme
Colour Blocks: This is an interesting way to make your images stand out on the newsfeed
#5 Grid Layouts
To make your Instagram account really pop-up, consider arranging your images in the form of a Grid structure.
You can make use of squares for each image, diagonal arrangements (see below), tiles (row by row), line-in-the-middle, use of borders, or a rainbow feed.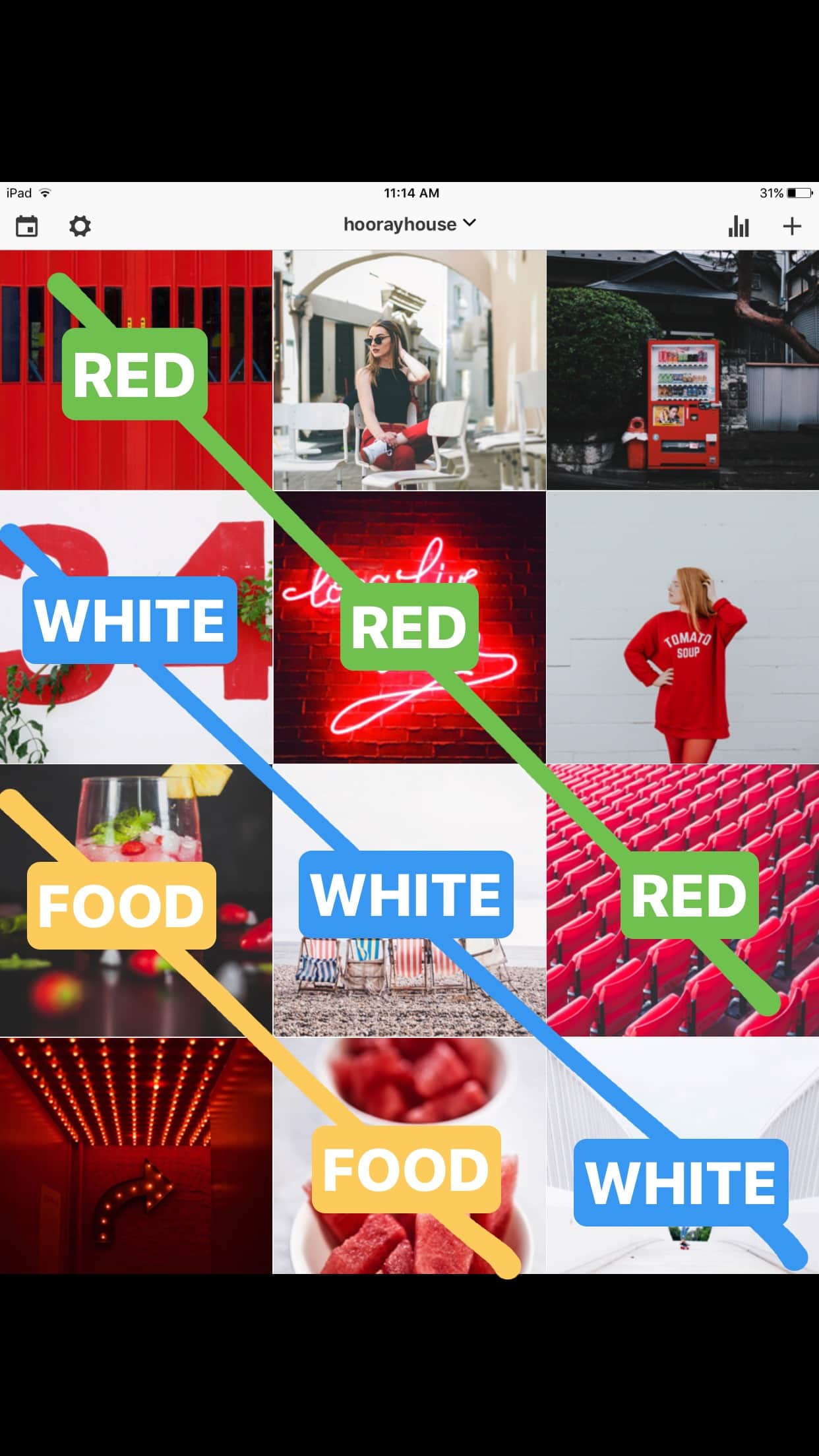 Courtesy of Preview
You can learn more about grid layouts from this article from the preview app. And if you'd like to create grid images on your phone or computer, consider these apps:
Instagram Story Hacks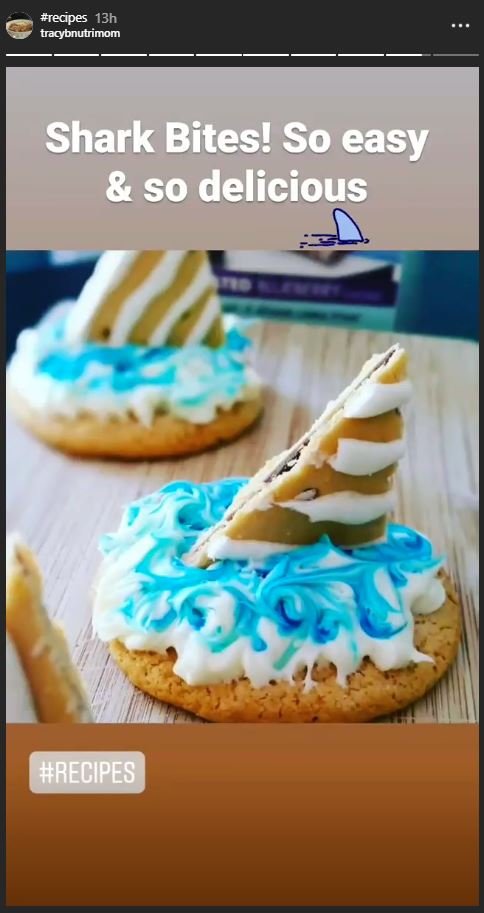 Courtesy of @tracybnutrimom
Now, Instagram Stories is really where it's at when it comes building a profitable Instagram account.
On average, you'll expect to receive 8 to 10 times more views on your Instagram Stories than on your Instagram posts. The reason for this is simple—most IG users prefer to thumb through their Stories feed than to scroll up the newsfeed.
Rather than just shoot and share whatever comes to mind, however, consider a more systematic and considered approach in posting Stories.
Here are some of the best practices when it comes to posting IG Stories.
#1 Have a Beginning, Middle and End
Like the stories which you watch on television, hear on radio, or read in books, consider how you can include a beginning, middle and end to your Instagram Stories.
This can be done by carefully planning and thinking through what you'd like to shoot and share each day.
Where possible, see if you can make each 15-second segment a mini-episode in your brand's life.
#2 Day-in-the-Life Experiences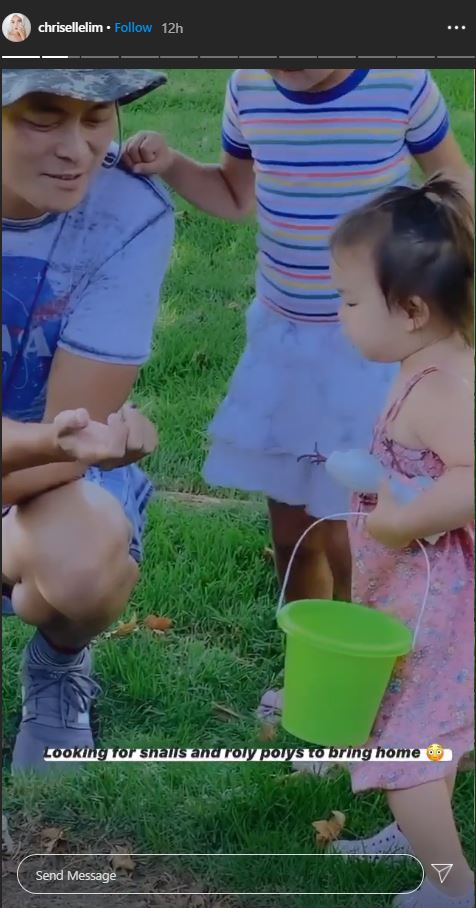 Courtesy of @chrisellelim
People love to watch Instagram stories which depict how your average day is like. This doesn't only apply to influencers—companies and brands can showcase the internal machinations of their business, product development process, or shop.
#3 How Tos, Tricks and Tips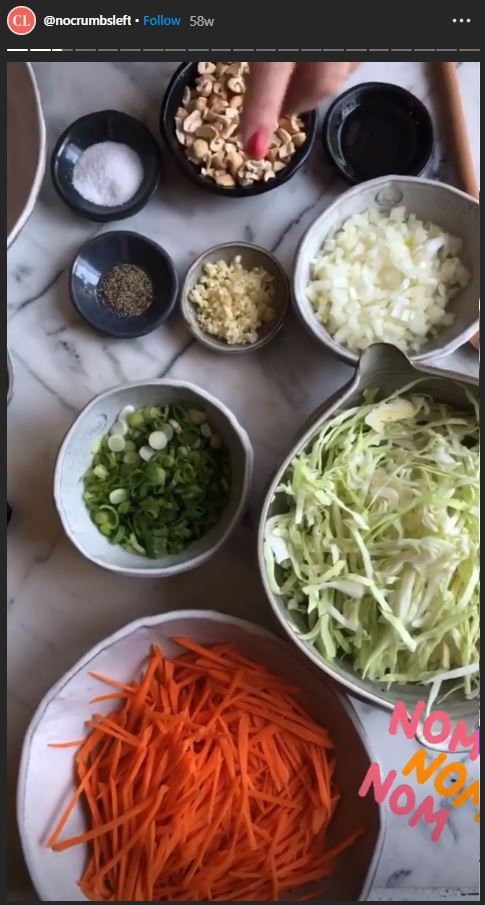 Courtesy of @cookinglight
Use IG stories to share useful tips, life hacks, and solutions that your audiences can use.
This can be anything from fitness steps, cooking recipes, decor ideas, meditation tips, to driving tactics, sales strategies and social media tricks.
#4 Behind The Scenes and Teasers
If you're planning to launch a new brand, major event or business, use IG stories to chronicle your journey.
People simply love to follow your behind-the-scenes adventures (and misadventures). Remember to keep it authentic and real!
#5 Use Stickers to Boost Interactivity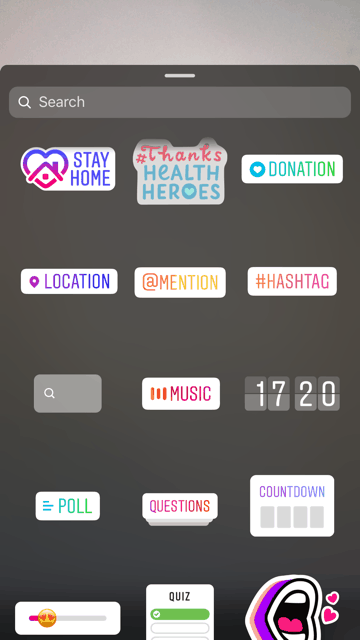 Instagram stories offer a multitude of stickers that you can apply to enhance your stories. These include GIFs, as well as interactive and clickable elements like Polls, Question (for users to answer), Countdown, Location tags, Hashtags, and others.
(Check out this article for the most popular ones.)
#6 Use Filters, Text, Doodles and IG Effects!
Follow what Instagram influencers do! Enhance and gamify your Instagram stories with filters when you're taking a selfie, type some text into each story, draw with your free-hand, or use the different IG effects like Superzoom, boomerang, and more.
#7 Save Evergreen Stories as Highlights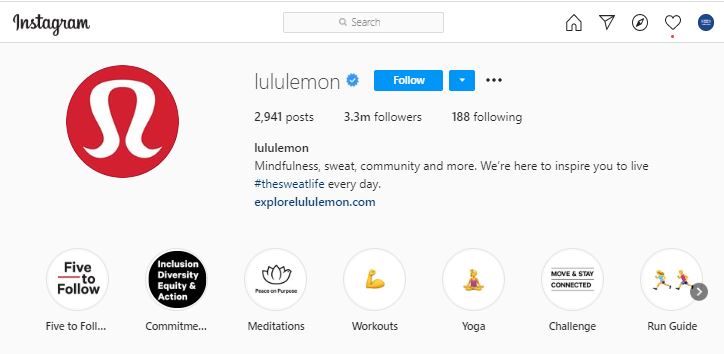 Courtesy of @lululemon
Occasionally, you'd want to save your stories as highlights that are permanent affixed on your Instagram bio.
These are specially curated sections of stories that your users can watch anytime—did I mention that they'll last longer than the 24-hour lifespan of your stories?
Follow the steps in this article by Later on how to set-up and use Instagram Stories Highlights.
#8 Go Live Occasionally
Every once in a while, consider going Live on Instagram in order to engage your followers. You can save this occasions for major product launches, online training sessions, or Ask Me Anything (AMA) sessions where either you or another expert comes online to answer fan questions.
How to Grow Your Instagram Account Organically
Now that you've learned some techniques for your Instagram content, your next goal is to grow your IG community.
The best way to do so isn't to cold message users. That can be creepy, and may not work in certain cases.
Rather, consider finding potential followers, and leave a few likes and meaningful comments on their posts.
There are several ways to find them:
Hashtags: Focus on the hashtags relevant to your industry or brand, and find who the top posts are. Engage with 3 to 5 posts of the IG accounts of those top posts, and comment on 1 or 2 of them.
Location: Look for folks who tag themselves close to your store or event or outlet. Engage with their posts, especially if they're tagged your store.
Competitor Target Accounts: Visit your competitor's Instagram accounts and see who their top commenters are. Visit the profiles of those commenters and start to engage on their posts!
Complementary Instagram Accounts: Visit Instagram accounts of complementary businesses (eg a fitness centre if you're a sportswear apparel company, or a recipe account if you run a supermarket). Engage with their posts, and check out their users.
Ask Your Customers: Direct message your fans and ask them who their favourite accounts are. Visit those accounts and start to engage with them.
The key thing in this engagement strategy is to look for who the top commenters are, visit their profiles, like their posts, and leave meaningful comments.
Do ensure that these are the right audiences whom you're targeting. Also, don't just leave short comments like "Great post!" or "Good job!" Instead, if they post that they're at a restaurant, you can comment "Oh I love that restaurant! What's your favourite item on the menu?"
If they like what they see, they may come back to you and follow you.
Do this for about 15 minutes a day.
You can also engage on the stories of Instagram influencers. Direct message them on Stories, or share their stories on your own Instagram account.
Conclusion
And there you have it—the top hacks for Instagram marketing that you can adopt.
I hope that this article has been useful for you. Which of these strategies are you likely to adopt and why? I'd love to read your comments.