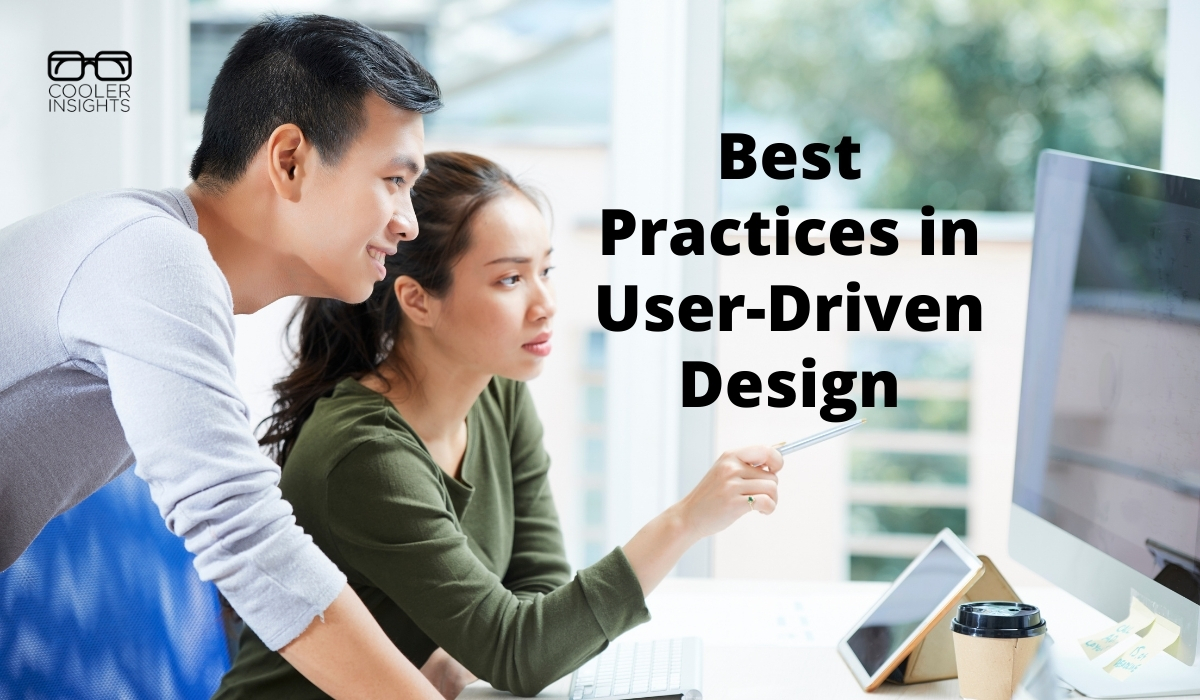 Is your website created to meet the needs of your target audience? If not, it is time for you to consider incorporating principles of user-driven design in your online channel.
A user-driven approach requires you to incessantly focus on your customer — from the minute they land on your page until they follow through by taking some action.
It delves into the psychology of the user, and tweaks the site until it perfectly meets (and considers) their objections.
According to Statista, approximately 4.66 billion people actively use the internet, or around 59.5% of the worldwide population. With more people getting online every day, it's vital to ensure your site speaks to the specific needs of your target audience.
So, how can you ensure your site has excellent user-driven design?
In this article, you will learn a number of things you can focus on to make sure your website visitors walk away with a positive experience.
1. Know Your Audience
You've likely heard the advise to know your audience many times before. It bears repeating because it's a vital part of creating a user-centered design. If you don't understand what your customers want, it's hard for you to deliver it.
Take the time to look at internal analytics, demographics of your customers, past behavior as well as psychographic information.
What really makes your clients tick? Where do they linger, and where do they drop off on your website?
If you look at the information you have and find areas with holes, contact your top customers and ask them to complete a survey. Fill in the missing pieces so you can create a design they'll adore.
2. Consider Accessibility
Does your site perform well for people of all abilities?
One huge challenge for those with vision impairments is that sites forget to add alt tags or understand that their user may be colorblind. Thus, they use a mix of red and blue and green, impairing the ability of these visually challenged users to read text.
Even the contrast on your web page can impact its readability!
Getting into the habit of designing for accessibility takes time and commitment. You must put it at the top of your list and get everyone on the team on board.
3. Test Everything
For a truly user-driven design, gather a team of users and ask them to test every element on your site and give you feedback.
How do the colors work? Is the navigation intuitive? Does every link they click on work and take them where they expected?
You should also watch out for elements creating confusion, such as being unsure where to click because there are too many things cluttering the page, or the purpose of the page being unclear.
Test each and every actionable item. Make sure everything matches your goals for the page.
4. Make Mobile Compatible
Globally, the number of people using smartphones is 6.378 billion, or about 80.76% of the worldwide population. If your site isn't mobile friendly, you risk losing a significant amount of site visitors.
Your images and text should adapt to the size of the user's screen. There's nothing worse than having to scroll both down and to the side to see anything should the text or images be so large that they won't all appear on your screen.
Most people will just give up and leave a site that isn't responsive to their devices.
Don't risk your users growing frustrated and bouncing away. Test thoroughly for different screen sizes.
PS — making your site mobile friendly also helps you to earn brownie points with Google's search engines!
5. Maintain Consistency
Your site should have a few consistent features so that people know they're still on your pages. They will also be able to navigate and look out for these features as they move through your website.
Your navigation should have the same hierarchy whether people look at it on the home page or a blog post. It should be in the same order, same location and have the same look.
It's okay to reduce it down to a hamburger menu (particularly for responsive versions), but it must be located in the same spot throughout all pages. Use the same colors, fonts, logo and other features.
You want to show you're trustworthy and users need to rely on you to maintain a consistent look, feel and layout throughout the experience.
6. Reduce Noise and Extra Effort
Don't make your site visitors work too hard. Get rid of unnecessary clutter on your pages.
Ask what the purpose is of each page. What action do you want the user to take? What doesn't move them toward the goal?
Anything that distracts the user or doesn't benefit them in some way must be removed.
Comb through your pages with a fine-toothed comb. What doesn't fit? Is there anything not serving a purpose?
Lose all the clutter and keep your focus narrow.
7. Provide Feedback
When users click on a call to action button, do they know if they were successful in their attempt to take action?
You should consistently provide feedback so the person knows their attempt was successful.
For example, a lead lands on your home page and decides to sign up for your newsletter and gain access to a free ebook you offered as a magnet. What happens when they fill in their email and click the "Get My Free Ebook" button?
Ideally, the user goes to a page explaining how the download will occur. You must put up some message, either in the form of a new page or a popup that indicates their effort was successful.
Finally, make sure everything works smoothly. Are they emailed the book? Do you send a link to download? Is it all working effectively?
Test and Test Again
One of the keys to a user-driven site is ensuring user expectations are met. If the user takes an action, the result should be clear.
Click through every single element. Make sure everything loads as it should and functions properly.
Nothing frustrates the user more than broken links and elements. Take the time to make sure everything works as it should.

Eleanor Hecks is editor-in-chief at Designerly Magazine. She was the creative director at a digital marketing agency before becoming a full-time freelance designer. Eleanor lives in Philly with her husband and pup, Bear.