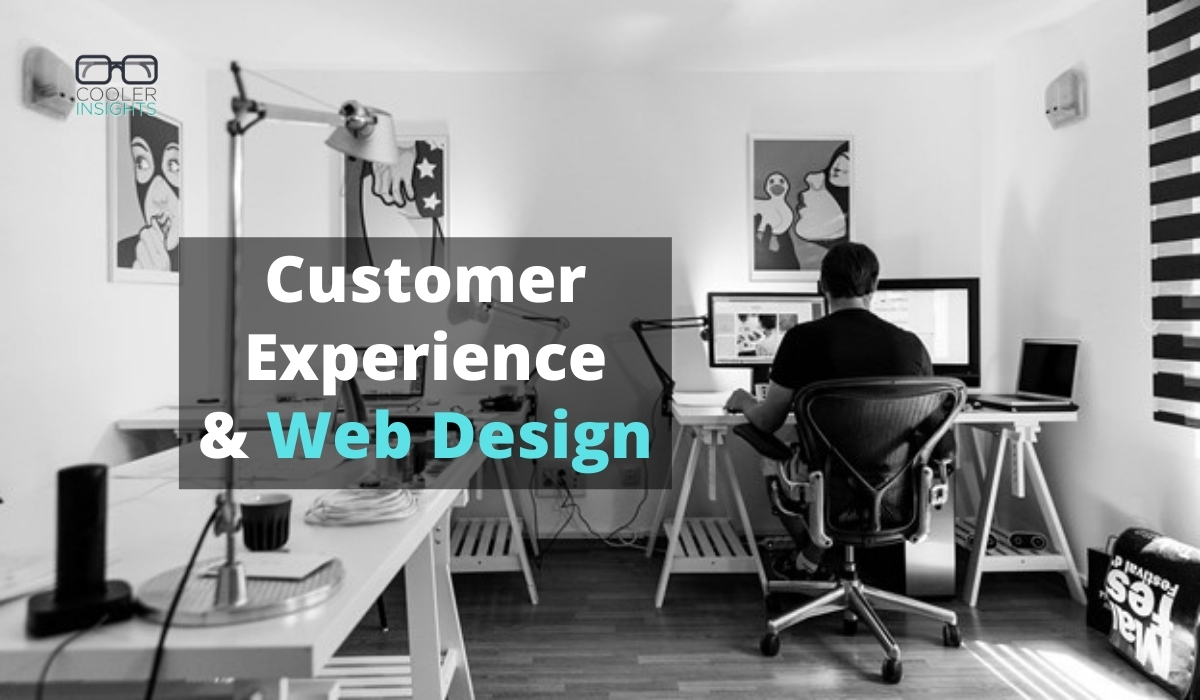 Image Source: Pixabay
Customer experience is the new marketing — especially in the hyper-competitive digital age.
Potential, current, and future customers are the heart of any business. Because of this, their needs and wants should be at the forefront of every sales, marketing, customer service, and other business decision.
When customers have a positive experience with your business, they are more likely to purchase repeatedly from you, tell their friends about it (online and offline), and give you a 5-star review. These customer actions add significant value to your company's brand.
On the other hand, a negative customer experience could terminate a relationship for good. It may result in negative word-of-mouth, complaints, and decrease in sales.
Thus, you'd want to keep customer experience at the forefront of everything you do, starting with your web design.
Keeping customer experience (CX) at the forefront of your web design makes it easier for you to drive ideal customers to your business, provide an engaging site experience, and better your conversion rates.
Before we dive into specific website elements that contribute to an incredible customer experience, let's explore how impactful customer experience is on your business's bottom line.
How Customer Experience Impacts Business Bottom Line
If a person doesn't have a pleasant experience with your business, they won't even become one-time customers, let alone loyal customers for years.
All it takes is one negative interaction to kill your chances of converting visitors to long-term customers.
Whether on your website, social media profiles, email list, or other digital communication channels, your customer experience must be the driving force behind everything that you do online.
Furthermore, your website is crucial to running a customer-driven business. Your customers' user experience on your website is directly connected their overall brand experience — its impact can be both positive or negative, depending on what they encounter.
Many people will only interact with your business online. If they can't navigate your site with ease, or face frustration trying to find what they're looking for, there's a high chance that they'll stop interacting with your brand.
This may carry over to offline and physical channels, across every touchpoint.
To prevent this, you must provide a smooth user experience on your website. Doing so ensures that your customer experience remains in good standing and your business continues to grow.
With a bit more knowledge on how the customer experience impacts the business bottom line, it's time to assess whether your website is helping (or hurting) your efforts to provide an exceptional customer experience.
Five Website Elements That Contribute to an Excellent Customer Experience
Let's look at how you can keep the customer experience at the forefront of your web design. Here are five website elements that contribute to an excellent customer experience.
1) Page layouts that make sense
Cluttered page layouts and lack of content organization can quickly turn visitors off. A website with simple page layouts and a content structure that makes sense fuels a good customer experience.
Choose specific page layouts and organize your content on your web pages in a way that makes sense for your audience and your business type.
For instance, a B2C business may use different product description techniques than a B2B business on their product pages. But both companies should still use stunning product images, video product tutorials, and varying content blocks to aid the creation of extraordinary customer experience.
2) A responsive web design
More and more people are using mobile devices to browse the internet, learn about brands, make purchases, and so forth.
If your website isn't optimized for mobile devices, your customer experience won't be as impactful.
Ensure your site has a responsive web design. No matter the device someone uses, a laptop, tablet, smartphone, or desktop computer, your website should be accessible, load correctly, and maintain its speed.
Your website should adjust to the screen type and size the customer uses. They should also be able to navigate your site without any issue.
In addition, your quality, function, and features should be the same across all devices.
3) Consistent visual branding elements
A customer has a better experience with your business when they can identify your brand no matter where they encounter it. Consistent visual branding elements make brand recognition possible.
Be sure to use the same visual branding elements that you use everywhere else, on your website. When a customer comes to your site, they should be able to recognize your brand through your:
Logo
Typography
Imagery
Graphics
Messaging
Animation
4) Simple navigation
When a customer reports a good customer experience, they often pinpoint how they could find precisely what they were looking for on your website with ease as the main reason.
Of course, some people don't mind solving a mystery or going through a maze for site navigation! However, most will mind it. In fact, it will deter them from visiting your site in the future.
Keep your navigation simple. Don't crowd your navigation bar with unnecessary categories. Instead, adopt a navigation hierarchy and guide your customers through your site naturally.
5) Data analytics tools
If you want to provide the best user experience on your website, you must implement data and business analytics tools. These tools can help you identify what about your website your customers enjoy the most and the least.
You can use the insights received from these tools to make adjustments to your website that improve the user experience and overall customer experience. Business and data analytics tools can also ensure that your internal web design and development teams work together productively.
Ultimately, continuously learning how your customers are navigating your website and how that impacts their overall customer experience gives you a leg up in providing your customers with an experience they need and deserve.
Conclusion
Customer experience has a powerful impact on your business's bottom line. If your customers don't have a pleasant experience with your brand, they just won't come back.
Incorporate these five elements on your website helps ensure that you're keeping your customer experience at the forefront of your web design.

BIO: Ainsley Lawrence is a freelance writer from the Pacific Northwest United States. She enjoys writing about better living through education and technology. She is frequently lost in a mystery podcast.