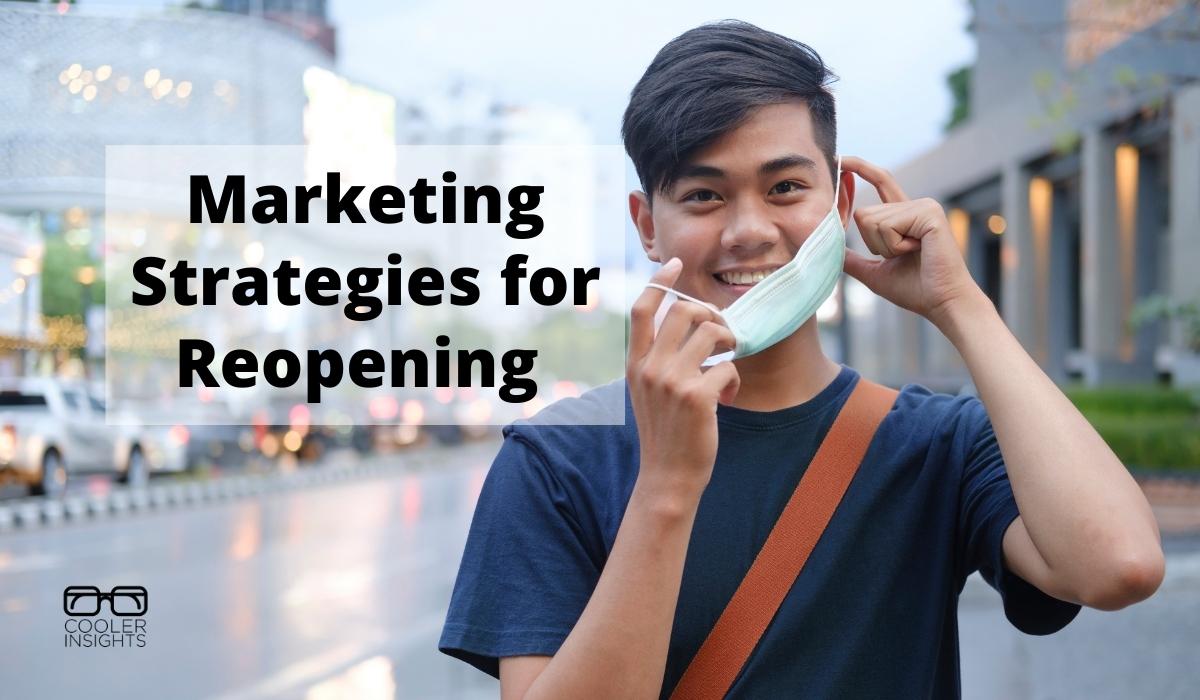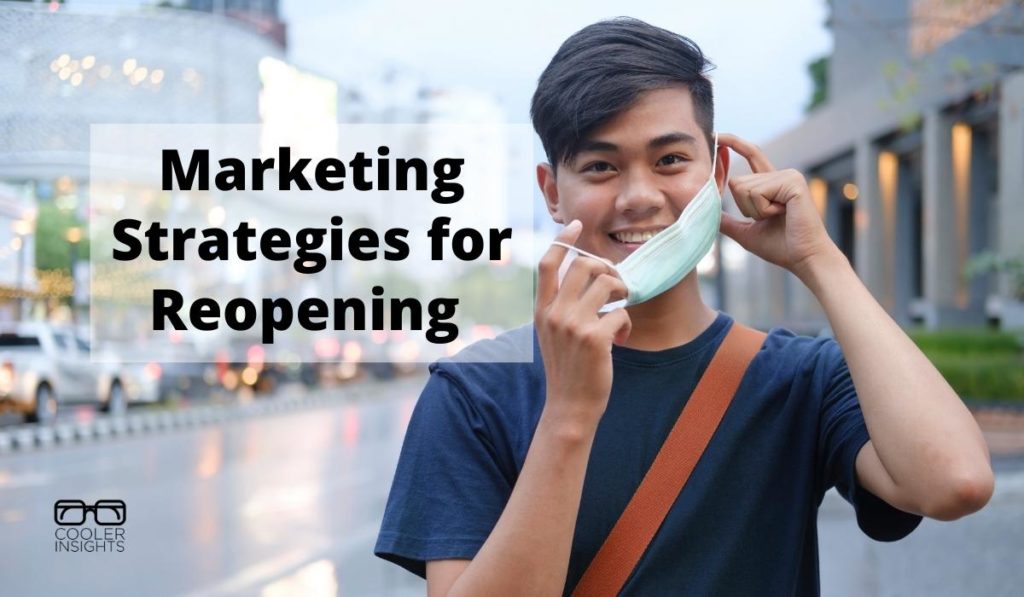 Yay, Singapore is reopening! Life will get close to normal with the major easing of Covid-19 safe management measures.
From increased group sizes, easing of mask-wearing, to increased workplace capacity, these measures will impact both lives and livelihoods.
For marketing professionals and business owners, the easing of safe management measures may radically change how consumers and businesses behave.
How should you adjust your marketing strategy to cope with the gradual reopening of our economy? What context-driven marketing ideas, campaigns and messages can you roll out?
Updates to Singapore's Safe Management Measures
First, let us look at what Singapore's government has recently announced.
A summary of these measures (effective from 29 March 2022) can be seen below: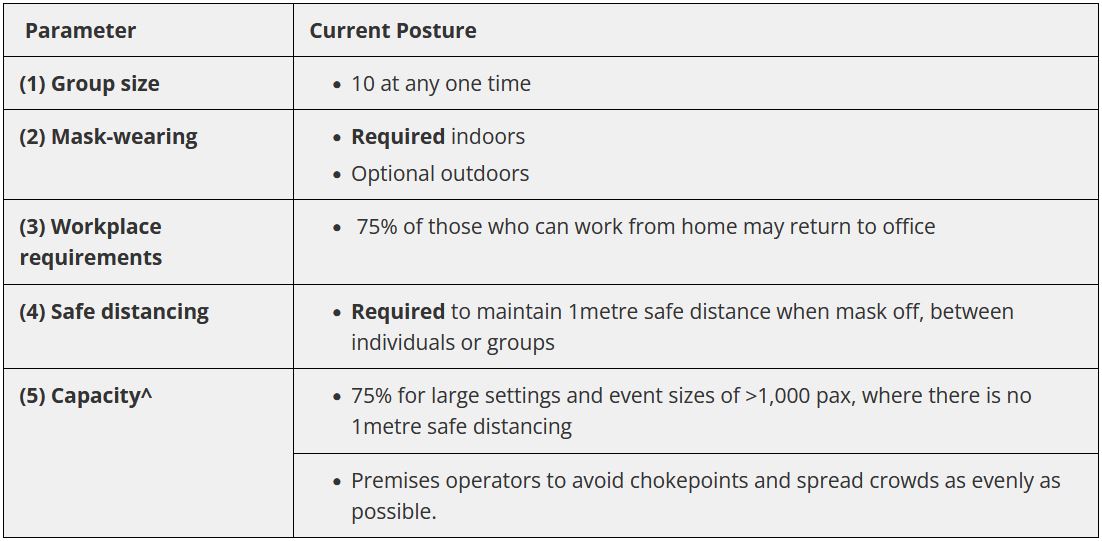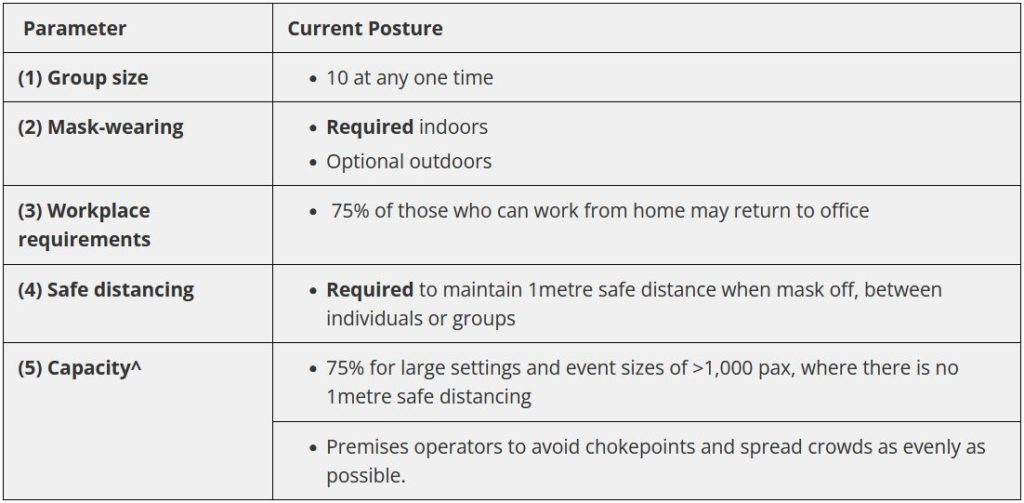 Source: Gov.sg website
Beyond these changes, we also learn that…
Fully vaccinated travellers can enjoy quarantine-free entry into Singapore (a pre-departure test is still needed within 2 days prior to departure for Singapore).
All F&B outlets can have from 5 to 10 fully vaccinated persons to dine in a common table.
Alcohol consumption restrictions after 10.30 pm will be lifted.
Live performances and screenings will be allowed to resume (subject to safe distancing measures)
Group singing will be allowed if masks are worn throughout the vocalisation activity
There are other changes which you can read about on MOH's website here.
How This Affects the Psyche of Consumers
How will Singapore's reopening and loosening of safe management measures influence consumers?
First, I believe that many people would want to travel—both within the country as well as abroad. With the liberalisation of cross-border travel, the itch to fly for work or leisure will grow.
Many would also want to get out of the house to escape from being shackled to their (Work From Home) WFH desks, attending endless Zoom meetings and discussions.
They'd want to dine out, chill at a cafe, or unwind with drinks. With the easing of group sizes, many would want to arrange meals to catch up with groups of friends, extended family members, and colleagues.
Live entertainment options may see a resurgence of interest, after being held back for so long.
Despite more people returning to their workplaces, however, social norms will change. Hybrid work arrangements will be the new normal. Having tasted the benefits of working from home, white collar workers will want to continue to enjoy some degree of flexibility in their work arrangements.
As mask-off activities become more prevalent, people will start to pay more attention to what they wear. They may notice changes in their bodies—both good and bad—and consider if they need a new wardrobe. Personal grooming may also see a comeback.
Marketing Ideas and Strategies for Singapore's Reopening
Depending on which industry you work in, there are several marketing themes that you can adopt Singapore starts reopening and easing social management measures.
#1 Back To Office — Fashion, Food, and Transport
With a larger proportion of the workforce likely to return to their offices, weekday crowds may shift away from regional towns to the city.
This could result in a higher commuter traffic and spike demands for car riding apps (Grab, GOJEK, Ryde). Which may make it a good idea to institute staggered workhour deals and promotions.
If you're in work fashion, now could be a good time to promote bottoms—office wear like skirts, pants, slacks and shoes.
(Some people may need larger sizes, while others may need smaller sizes, depending on how much you exercised at home!)
And don't forget about providing lunchtime specials in the workplace, as well as coffee and tea breaks in the office.
#2 The Return of the Workforce
If you are in the office supplies or IT business, now could be a good time to promote "back to office" packages.
These could be anything from pantry stock-ups, 3-in-1 coffee and tea, stationery, to laptops, printers, printing inks, and other commonly used equipment.
For retail shops, F&B outlets, fitness studios, and enrichment centres located near offices, it may be timeline to start re-advertising what you provide.
Remember to use positive uplifting messages (not "Back To The Grind?" but "A Refreshing Start!") to welcome them.
#3 Ready to Meet the World?
In line with the "return to civilisation" (at least for some), beauty salons, hair salons, nail salons and other aesthetic businesses could jump in.
You could offer a "get-ready-for-office" package to help the "cave women" and "cave men" to look more like ladies and gentlemen.
Beauty cosmetics and toiletry companies can also create new products to give ladies a "fresh" look in time for their return. Lip sticks and make-up could see a fresh revival—its no longer just the eyes that matter!
#4 Group Games, Fitness and Sports
Now that larger groups can play together (without masks), you can consider organising mass sports events. (Subject to prevailing social distancing measures.)
From mass yoga, zumba, to line dancing and HIIT, group exercises can now be held loud and proud.
Gyms and fitness studios—particularly those in the CBD and other office-heavy locations—can reach out to dormant members while marketing themselves to fresh customers.
(It is likely that the memberships of many would have expired during the default WFH periods, and now would be a good time to start recruiting them.)
And yes, why not consider offering bulk-membership specials—like a discount for 10 if you all work in the same office.
#5 Dine-for-10 Specials
Which brings us to the next topic: dining out!
While takeaways and food deliveries are great when you're holed-in, everybody is yearning to eat out now that group sizes have increased.
Here are some quick campaign ideas for you to chew over:
Create special "reunion" menus for 10
Throw in a free drink (for all) for groups of 10
Encourage office workers to arrange "catch-up-in-the-flesh" lunches
Curate menus specially for 3-tier families who may not have caught up for a long-time
Do a promote for "long-lost-siblings" to encourage them to catch up with their family members (up to 10 pax)
#6 Travel (Or Any Other) Leisure Deals for 10
In a similar vein, consider how you can roll out specific travel packages for extended families, or groups of friends.
They can be your university classmates, neighbours, cousins and in-laws, church-friends, or other social groups.
The same bundling idea can also be considered for other leisure pursuits:
Bowling alleys
Theme parks
Museum visits
Concert tickets
Movie tickets
Gym passes (eg Class Pass)
#7 Mix Business + Pleasure
As working professionals get used to the new routine, it is likely that back-to-office workers may wish to re-acquaint themselves with their colleagues, bosses, suppliers and customers during office hours.
This could mean offering set-lunches. Or tea or coffee specials that encourage people to bond.
You can also consider curating dinner and drink packages (especially now that the booze can flow beyond 10.30 pm!).
What about fitness classes, coffee making workshops, and other office bonding activities? You can offer to do this at your client's premises, or invite them to your own.
And yes, dinner and dances are probably going to come back with a vengeance! If you are an events management company or entertainer, now is the time to promote your services.
#8 Hybrid MICE Events
While event capacities increase significantly, companies may still be reluctant to allow their executives and managers to travel for conferences.
This can be addressed by incorporating hybrid events—those in the same country can meet in an event venue, while those in other countries can see each other live using live-streaming technologies.
With the right remote-meeting technologies, you can have groups meeting simultaneously across geographies while retaining that "live" experience.
For event companies, this can be something that you'd like to promote and market online and offline.
#9 Gear Up for the Great Outdoors
Yes, you can go mask-less when you're outdoors, and this certainly applies to those who are exercising.
With this in mind, I see a lot more people strolling the streets, or walking on the Rail Corridor.
Marketers, now is the time to promote your outdoor-lifestyle gears!
Gimbals and cameras
Comfortable Sun-friendly casual wear
Walking, running, and hiking shoes
Hats and sun visors
#10 Experiential and Edutaining Retail
What about shopping malls and retail outlets? Well, people are going to visit, but will they buy?
After all, many now have a Lazada/Shopee/Taobao/Qoo10/Amazon account, and are comfortable clicking to purchase.
Consider turning your space into brand experience centres. Allow visitors to touch and try your merchandise, and order to deliver direct to their homes.
Or you can also provide classes at your shop—from styling and matching the right apparel, make-up, cooking, fixing a gadget to even cleaning.
#11 Re-tweaking Real Estate
With the partial reopening and loosening of social distancing measures, we are likely to see a change in how spaces are configured.
For offices and workspaces, hotdesking and mobile desking are likely to still continue. Thus, if you're in the business of promoting your spaces, do see how they can be configured for the "new normal" of working partially from home, and partially from a shared space.
For retail, modular spaces could be preferred, encouraging emerging brands to put up "pop up" shops. If you're in a commercial property, think about how you can market your spaces in this manner. Nothing too fancy, or too costly to renovate.
For event venues, being able to scale-up and scale-down to different sizes will be key. Similarly, event venues should consider planting ideas where hybrid live and live-streaming events can be held. Position your spaces as the preferred venue for such activities.
#12 Head Hunting Season!
Finally, and perhaps most importantly, companies will need to fight for staff to help them adjust to the reopening.
Physical venues like F&B outlets, retail, attractions, salons, and airlines will need to hire (or rehire) quickly to meet increased demands.
Certain manufacturing companies are also likely to see an increase in demand for goods, which means more manpower is needed.
So perhaps the first thing that you need to consider marketing for would be talents to join your team.
Conclusion
With news of the relaxed measures, Singaporeans and residents alike are likely to spend more time outside their homes—working, shopping, dining out, exercising, travelling and being entertained.
While having a good location for your shops may help you to capture this re-surging demand, you need to invest in marketing your brand so that potential customers will know that you exist.
What I've suggested above are just some quick ideas off the top of my head. I'm sure you'll be able to brainstorm more creative ways to tap this new announcements!