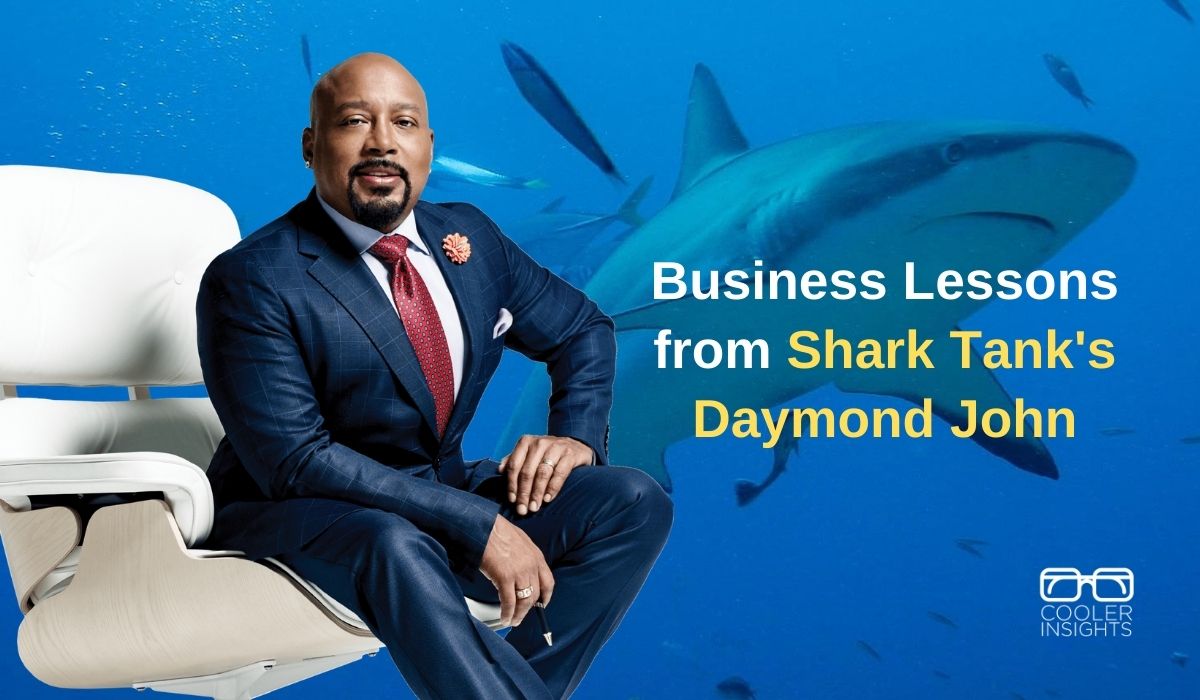 Starting and growing a business isn't easy—especially when you come from a humble background.
How do you thrive or even survive when you barely make ends meet? What bootstrapping strategies can entrepreneurs like you use?
As an entrepreneur myself, I'm always keen to learn from the top dogs in their game.
This led to me picking up the book The Power of Broke—How Empty Pockets, a Tight Budget, and a Hunger for Success Can Become Your Greatest Competitive Advantage from the founder of FUBU and Shark Tank investor Daymond John.
I first learned about Daymond when I binge-watched Shark Tank episodes together with my son (at night) during our family holiday in New York.
Each episode featured start-up founders pitching their businesses to a panel of "Sharks"—savvy businesspersons like Mark Cuban (owner of Dallas Maverick), Lori Greiner (the "queen of QVC"), Kevin O'Leary (aka "Mr Wonderful"), and Sara Blakely (founder of Spanx). The Sharks will get a slice of the growing companies (hopefully multiplying their investments) while the entrepreneurs can benefit from the capital, wisdom and connections of the Sharks.
Before you join me in diving into the "shark tank", it is useful to learn who Daymond John is.
Who is Daymond John?
Popularly known as the "People's Shark" because of his empathy, Daymond John started life in a poor Queens neighbourhood in New York.
The only son of a single mother, Daymond's foray into entrepreneurship began in the early 1990s. Back then, he was looking to purchase a tie-top hat but was put off by the high prices. He then started producing his own tie-top hat with the help of his mum, selling them on the streets of his Queens neighbourood.
As his business grew, he eventually created the distinctive FUBU ("For Us By Us") logo which ended up on a whole range of merchandise like hockey jerseys, sweatshirts, and T-shirts.
Through a series of clever tactics—like getting LL Cool J, a neighbourhood friend, to wear one of his shirt's in a picture—Daymond was able to grow the business over the years. Today, urban streetwear brand FUBU is worth a staggering US$6 billion.
Watch and learn more about Daymond John in the video below.
S.H.A.R.K. — The Five Principles of The Power of Broke
According to Daymond John, the entrepreneurial lessons of "being broke" can be distilled into five key points. Using the acronym SHARK, they are:
Set a Goal
Homework, Do Yours
Adore What You Do
Remember, You Are The Brand
Keep Swimming
To make these principles more vivid, Daymond wrote stories featuring entrepreneurs and celebrities like Steve Aoki, Acacia Brinley, Gigi Butler, Jay Abraham, Kevin Plank, Tim Ferriss, Ryan Deiss, and Shark Tank's own producer Mark Burnett. All of these luminaries turned their scarcity and lack of resources to their advantage.
#1
S

et a Goal

Make sure that you know where you're headed and be realistic. Don't aim too high (as you may be frustrated and disappointed) or too low. Set it down on paper and commit to it.
Jay Abraham—Marketing Consultant and Bestselling Author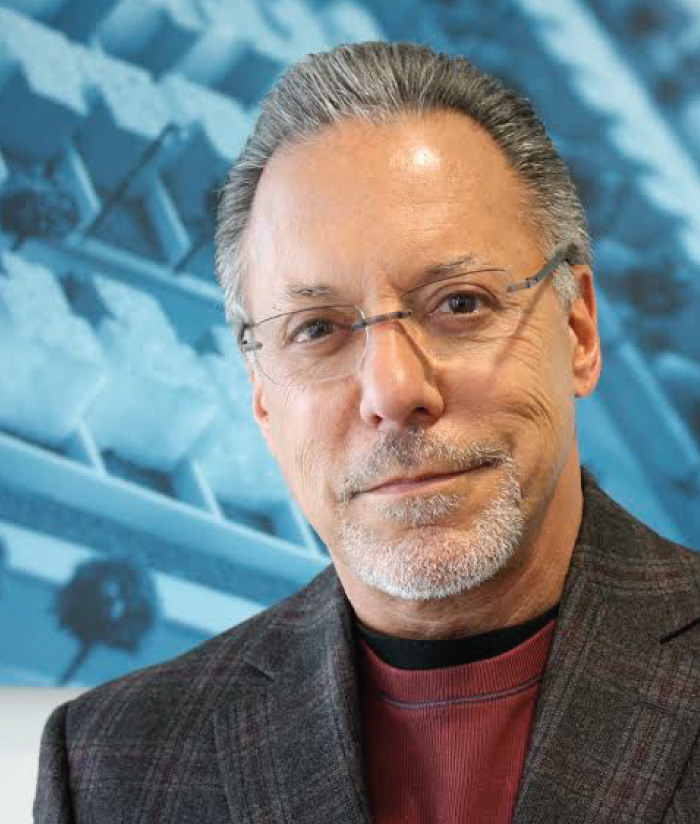 Courtesy of The Shark Group
Uber direct-sales marketer and marketing consultant Jay Abraham has always been goal-driven. He spotted value in opportunities that others ignored.
A case in point was the eight-track tape business. Back in the 1970s, these were the rage before they were supplanted by cassettes.
What Jay did was to offer a local chain of convenience stores in Indianapolis a proposal—he'd stock their shelves with tapes and cassettes at no cost, no risk, in exchange for a two-third cuts of each sale. Concurrently, he offered a distributor of eight-track tapes who didn't have penetration in Indiana an agreement to send him US$200,000 of tapes, at no up-front cost. This win-win-win arrangement helped all parties to do well.
#2 Homework, Do Yours
Analytics are the key in any business. Learn all about your field, your competitors, and your stuff. Appreciate the history of your idea, your market and your competition.
The analogy is to behave like a shark in the ocean. It doesn't attack unless it knows its prey.
Linda Johansen-James, Founder of American Kiosk Management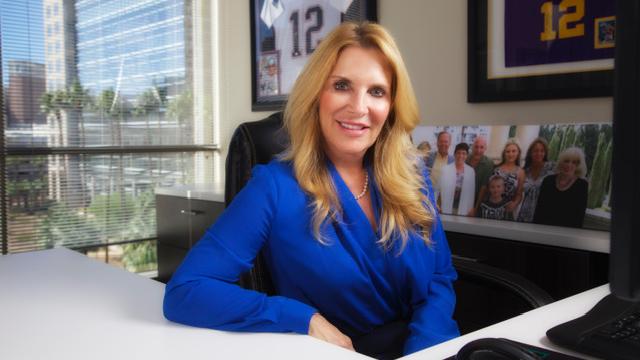 Owner of American's largest shopping cart and kiosk management company, Linda Johansen-James is constantly out there learning about what worked (and didn't) in mall retail.
When she first owned and operated over 800 kiosk locations in malls around the country, she experimented with selling different products to see consumers took to them. This helped her to achieve eventual success.
"Whatever we're selling, the idea is to test it out, put your foot in the water. Specialty retail is the perfect environment for that sort of thing. If it's not working, there are things you can figure out, maybe some things you can change. Maybe it's our staff, or your location. Maybe it's the product, in that particular market. Whatever it is, you can make some corrections."—Linda Johansen-James
#3 Adore What You Do
"The only way to do great work is to do what you love."—Steve Jobs
Yes, it is all about passion. Or as Daymond puts it: "You've got to love, love, love what you're doing—otherwise, why not do something else?"
In his example, he loved clothes, seeing people wearing his designs, and dreaming up new concepts.
Tim Ferriss of the 4-Hour Workweek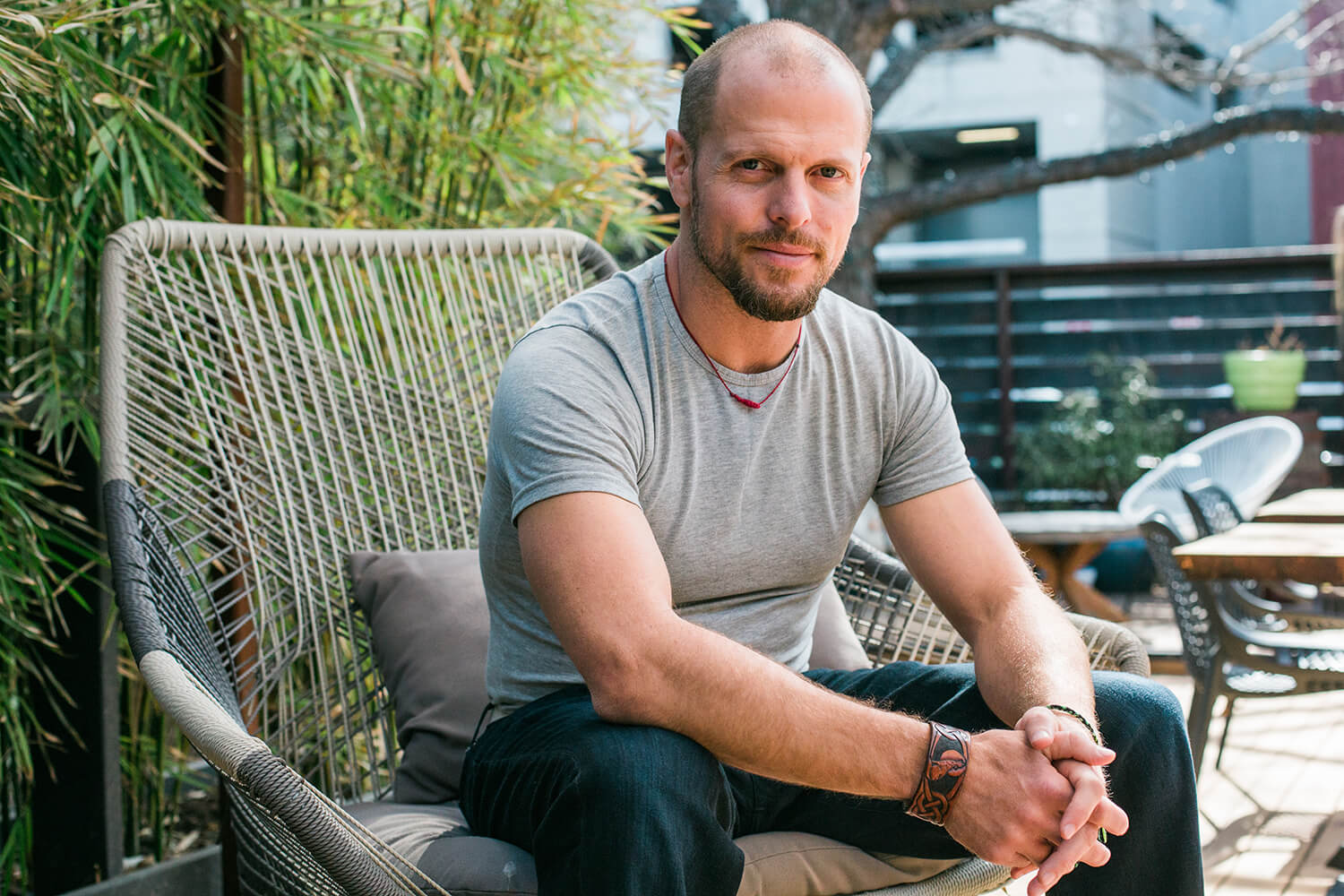 Courtesy of The Tim Ferriss Show
I'm a huge fan of Tim Ferriss—his book the 4-Hour Workweek was one of the cardinal texts which ruled my current life.
Tim is a passionate advocate for what he does, and makes it a point to parlay the "4 hour" concept into a series of books like the 4-Hour Body and the 4-Hour Chef.
In a bid to become a famous blogger, Tim creatively invited himself to The Consumer Electronics Show in Vegas, sweet talked himself to a convention lounge, and schmoozed his way in. By turning on the charm, he was able to get to know some of the most influential bloggers during his time—like the legendary Robert Scoble (see Naked Conversations)—and this led his first book 4-Hour Workweek to be endorsed and well-promoted to phenomenal success.
#4 Remember, You Are The Brand
You are what you eat. You are what you wear. You are what you drive, where you live, what you drink, how you vote, what you stand for, how you love, hate, dedicate… you with me on this?"—Daymond John
In business, who you are is everything about your brand. This includes how you carry yourself, what you put out into the world, how you interact with others.
Steve Aoki and Electronic Dance Music
Electro house deejay Steve Aoki is an entrepreneur who exemplified his brand. He has "reshaped, redefined, and restamped the genre" and is known for filling stadiums with 30,000 "screaming, sweating, slamming fans, dousing the crowd with blasts of champagne and cakes and pies, whipping an entire arena into a joyful frenzy."
What you may now know though was that Aoki didn't get start-up funds from his father Rocky Aoki—multi-millionaire owner of the acclaimed Benihana restaurant chain. Instead, he and two other friends each contributed US$400 to start Dim Mak Records back when he was 19. Over the years, he immersed himself in playing DJ gigs and hired interns (to save money), before he eventually succeeded.
Watch this video below to learn more about the man.
#5 Keep Swimming
Do you know that sharks keep swimming—even when they're asleep?
Like these top predators in the marine world, you should also be relentless, nimble, moving ever forward. No matter what your circumstances or situation.
Kevin Plank, Founder of Under Armour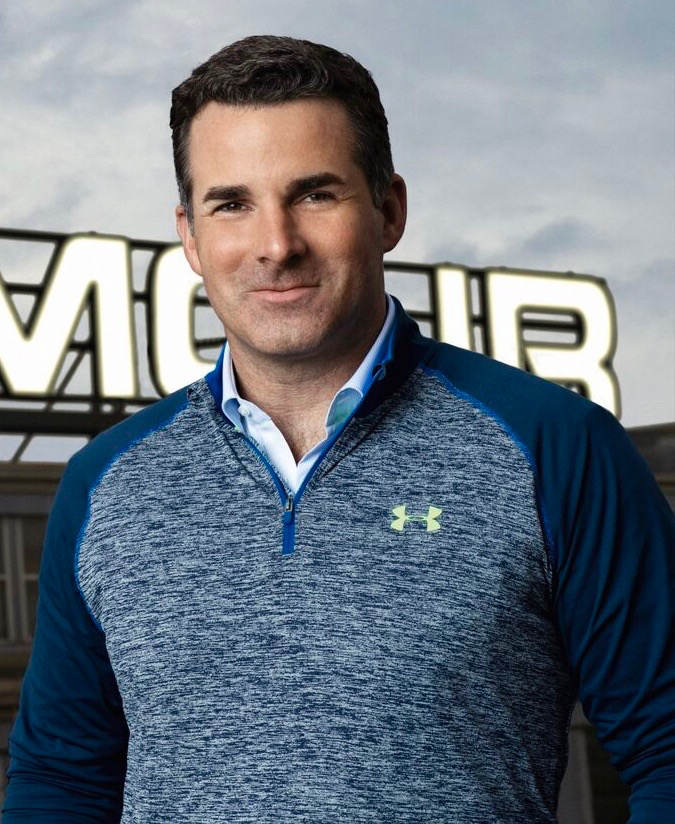 Former American football player Kevin Plank literally swam with the sharks when he founded Under Armour in 1995. Back then, he was up against all the major brands of athletic wear like Nike, adidas, Puma and many others.
When Kevin started out, he used a light-weight material to stitch together a T-shirt that he could wear underneath his jersey and pads—one that did not become soaking wet and heavy like cotton. Facing numerous difficulties, he persevered with different suppliers and designs, and used his team mates as "guinea pigs" for his creation.
At one point of time, he took out his entire savings of US$16,000 as seed money to pay for his first run of shirts. To save on office costs, he set up shop at his grandmother's house.
What he did to keep afloat was to commit to his core concept.
"We became famous for making the world's greatest T-shirt for when it's warm outside," he said. "… After that, we set out to make the world's greatest T-shirt for when it's cold outside…"
BONUS: Eight Broke Power Principles
Wait, there is more.
Towards the end of the book, Daymond John summarized the key business lessons in the form of eight Broke Power Principles.
Let me paraphrase them for you here:
#1 Tap All Available Resources
Use whatever resources you can get your hands on—they can be your own, or OPM-type resources (Other People's Money, Other People's Mind-set, or Other People's Magic). However, don't expect to just crank it up on autopilot.
#2 Be Authentic
Keep it real and strive for authenticity. Humility and integrity rocks!
#3 Learn and Optimize
Make the best use of your time, resources, energy, actions, and networks. Especially time, which you should never waste.
#4 Solve Other People's Problems
Help others to fill in their gaps. Plug holes in the marketplace. Seek to do something better, faster, easier, and more efficiently than anybody else in order to be rewarded.
#5 Put Your Passion and Purpose into It
Devote all your energies and enthusiasm into your life's work. People must trust you, because people invest in people, not just a product or service.
#6 See Things From Their Perspective
Or as Stephen Covey would put it: "Seek ye first to understand, and then to be understood."
This applies to your investor, distributor, vendor, prospective buyer, or customer.
#7 Think Beyond the Moment
Support your vision with logic, data, and realistic projections. Don't just go with your emotional flow.
#8 Anticipate and Visualize Success
Turn your goals tangible by keeping your goals in sight and at the front of your mind. Let it drive every action that you take, and put it somewhere that you can see daily.
Conclusion
Partly motivational and partly autobiographical, The Power of Broke provides a fascinating glimpse into the world of entrepreneurship.
While the SHARK points and Broke Principles aren't anything new, the stories of entrepreneurs who rose from poverty (or a scrappy beginning) were inspiring and instructional.
Used more as a compass rather than a detailed map, these principles are helpful in nudging entrepreneurs and start-up founders to take the right action—especially when the going gets tough.
PS—Get access to a whole range of free tools from Daymond John himself. Just visit his website here.