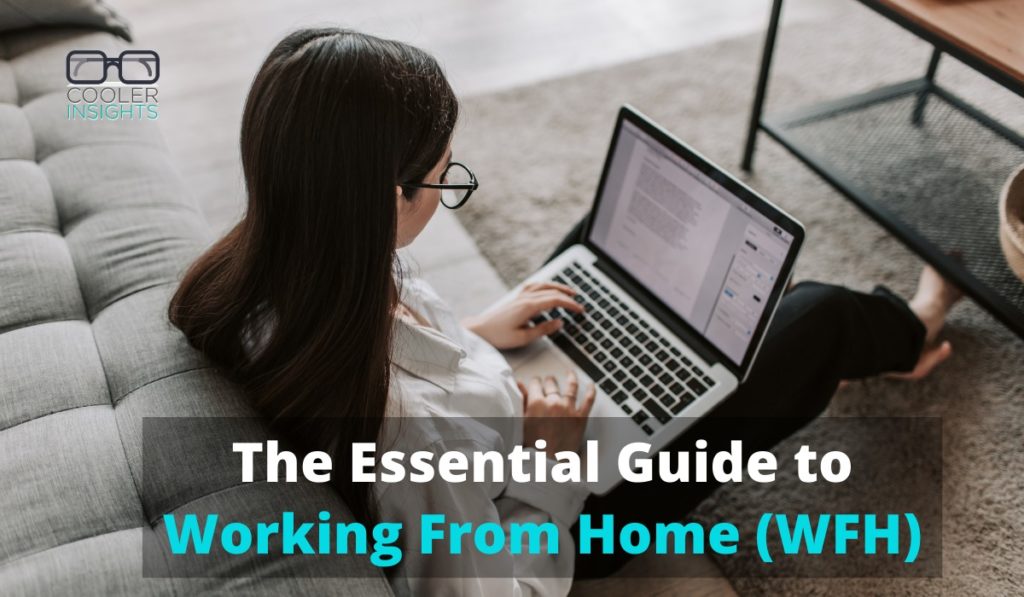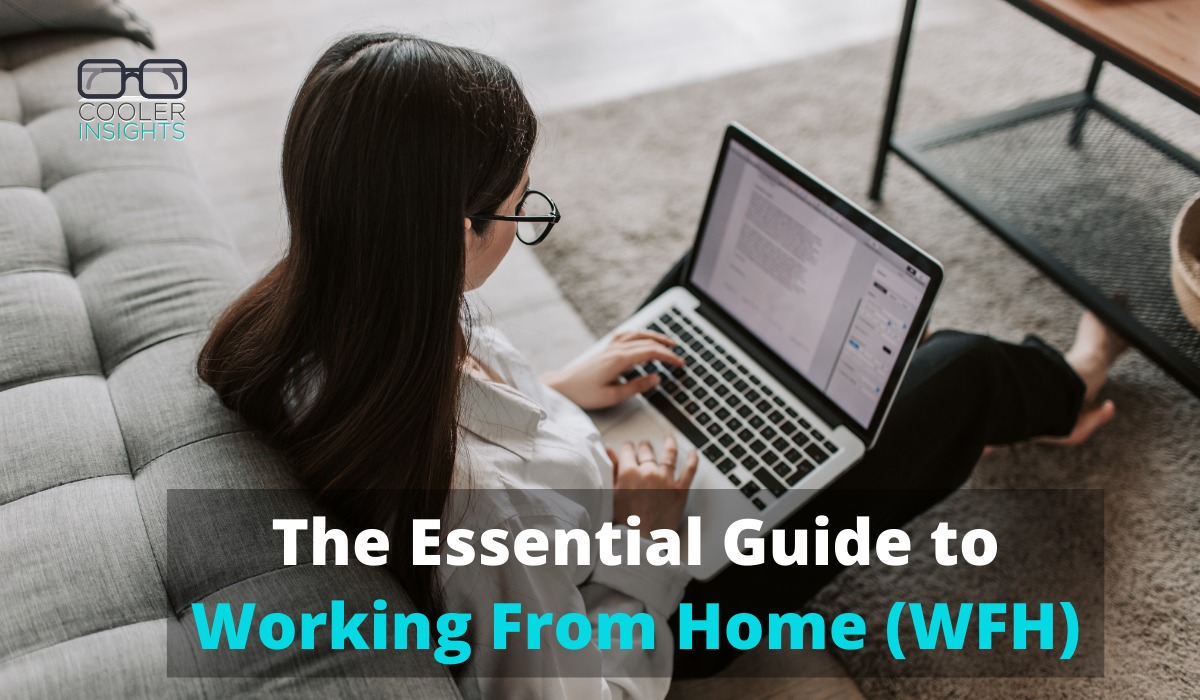 Wish to implement a work from home (WFH) policy for your company? Or perhaps you'd like to explore work from home options for yourself?
In a world that is increasingly digital, work is no longer the place you go to, but the thing you do.
With global pandemics like Covid-19 and the rise of online video conferencing solutions like Zoom, Webex, Google Meets, and Hopin, remote work is no longer as remote as before.
Work teams can collaborate and meet anywhere, any time, on any device, without any drop in productivity.
This guide will show you the best ways to work from home. You will learn:
The benefits of working from home
Popular work from home jobs
Tools you can use to boost your work from home productivity
Potential dangers of working from home
A checklist of dos and don'ts when working from home
Why Working From Home Works
Is telecommuting and remote work going to be the default in the future? That seems to be the case, with the rise of the gig economy and the seemingly indefatigable onslaught of the Covid-19 pandemic.
Indeed, Small Office Home Office (SOHO) apartments are growing in popularity these days. Besides, working from home (at least part of the time if not fully) can be beneficial for companies, their employees, and entrepreneurs alike.
#1 Save on Commuting Time
One of the main reasons for working from home is the long distance from your job to your home. For people staying on the outskirts of the city, working from home can be a boon.
The time saved commuting in the mornings and evenings can be put to better use — like going for a HIIT, Pilates or Zumba session!
#2 Protect against Pandemics
Yes, Covid-19 (and its variants) and its terrifying global spread has been one of the main drivers behind the Work From Home (WFH) movement.
Governments around the world have advocated for work from home arrangements to prevent the transmission of the highly contagious disease in offices, factories, commercial buildings and other workplaces.
While the ongoing global vaccination exercise is seeing some positive results, it is unlikely for the world to revert to status quo until at least another year or so.
#3 Godsend for Multi-tasking Mums
Work from home arrangements are perfect for mothers who need to balance parenting and household chores with work duties.
While it still isn't easy for mums to juggle their numerous responsibilities, working from home allows them to supplement their family income while keeping an eye on their family matters.
#4 Save Business Costs
For company owners and leaders, work from home may also help you to save on office rental, equipment and other overhead costs. This can amount to quite a bundle, and you can then re-invest these savings in your employee's welfare or training.
#5 Provide Greater Employee Flexibility
Beyond working mothers, other employees may enjoy the flexibility (and to some extent freedom) which working from home affords. For instance, they may be able to enroll in a lunchtime gym session, spend their afternoons with their loved ones, or spend a day at the library doing research on a work related topic.
#6 Strengthen Work-Life Integration
WFH arrangements are also ideal for the self-employed or small business owners to integrate their working and non-working hours in a way that best suits them.
This could include apportioning time for the activities that matter most, while still balancing their professional and business responsibilities.
#7 Increase Business Resilience
In times of pandemics, natural catastrophes, and other calamities, remote working arrangements can improve the resilience of your organisation. Allowing you to tap on a remote workforce, they ensure that you can still remain operational so long as your team members are able to access their devices and connect with each other.
Top Work From Home Jobs
Now that you're convinced of the benefits of teleworking, your next question would be this: What are the available jobs which you can do in any location, any time zone, with a laptop and an Internet connection?
#1 Customer Support and Telemarketing Jobs
Work from home customer support roles are plentiful. They may include anything from remote call-centre operations, telemarketing, to the crafting of customer support emails and messages.
#2 Commissioned Sales Job
In many organisations where you're paid based on how much you can sell, work from home arrangements are par for the course.
There is really no reason for you to go back to your office if your time is better spent either at your client's place, or a place of entertainment with a prospect.
These days, you can also do prospecting and selling via Google Meets, Skype or Zoom calls!
#3 Work From Home Digital Marketing Jobs
Digital marketing has its fair share of work-from-home jobs that you can consider. Almost every vocation here can be done from home, so long as you have a fairly stable WIFI or Internet connection, and a decent laptop.
Social Media Manager
Search Engine Optimization (SEO) Specialist
Pay Per Click Specialist (PPC)
Content Strategist and Writer
Video Producer and Editor
Web Designer and Developer
Email Marketer
Data Analyst
#4 Creative Work From Home Jobs
Prefer something less technical and more artistic and creative? Consider these jobs which are perfectly suited for work from home arrangements:
Art and Illustrations
Graphic and Multimedia Design
Photography
Videography
Animation
Copywriting
Editorial writing
#5 Work From Home Small Businesses
For entrepreneurs, working from home has always been a norm, especially during the early stages of your business.
There are innumerable businesses that you can start from your kitchen or your garage — here are just some that you can consider:
Home-baking and confections
Small-scale cooking
Beauty treatments
eCommerce start-ups
Handicrafts
Customised gifts
Accounting help
Legal services
Note that you need to check with the authorities for what's permitted and what isn't in your home. Here are the guidelines for running a small office or home business from your HDB flat.
#6 Training and Consulting
Knowledge-based professions are normally par for the course when it comes to remote work. You don't really need to work in an office set-up if you have access to whatever you need on your laptop.
Moreover, training these days are increasingly conducted online via platforms like Zoom, Webex, and Google Meets. Such workshops and webinars do not require you to have a physical office — just a nice real or virtual background would do!
#7 Data Entry Agents
Data entry work has always been outsourced for the longest time. In times of pandemic and restricted travel, such work takes on greater prominence.
Such work is ideal for those who have many hours to kill, and don't mind sitting in front of a computer to do a repetitive task.
#8 Work From Home Personal Assistants
Increasingly, more and more work-from-home entrepreneurs require a personal assistant to help with their administrative duties as they focus on their core work.
These may include managing and scheduling meetings, arranging for printing and courier of items, invoicing and bill collection, and numerous other jobs.
A Handy Checklist for Working from Home
How do you ensure that you remain productive while working from home?
Consider this essential checklist of dos and don'ts to optimize your WFH environment.
#1 Dedicated WFH Spaces
Where possible, it will be ideal to have separate spaces for work and play in your home.
Now I know that this may not be possible for smaller homes, or larger families who have to share benches.
Should that be the case, it may be ideal to carve out separate corners in the home for different individuals to occupy during their WFH or Home Based Learning (HBL) regime.
#2 Work from Home Furniture
From ergonomic Herman Miller or SecretLab chairs, to adjustable tables for standing work, the sky (or your wallet) is the limit when it comes to WFH furniture.
Here are a couple of things to consider:
Weather: Different climates do require different types of furniture. While a fully leather chair may look beautiful in your home, you'll probably die of heat in a tropical climate (like Singapore!).
Ergonomics: Considering the number of hours you will spend sitting on a chair, it makes sense to invest in those with back support. Do also consider your work table and the space you may need
Safety: Do you have young children at home? What about furkids like dogs and cats? Consider the safety of these precious ones in your home.
File Management: Depending on your work, there may be a need to neatly classify the documents that you work with at home. While these can be done online, there may be instances where physical documents are required (for legal purposes).
Storage: Do you have to keep or refer to documents as part of your work? What about physical items like displays, product samples, and other items?
Security: Is there a need for you to keep confidential documents that need to be locked and kept safely away from prying eyes? What about online security (ie cybersecurity)? Ensure that you've got the right anti-viral software and firewalls installed.
Check out this list of home office essentials too!
#3 Work from Home Electronics
To some, these may be more important than the physical furniture in your work from home setting.
Here's a list of the main electronic equipment you may need:
Stable Wi-Fi: This is an absolute given, particularly in households with multiple Internet users! Consider boosting your Internet signal with mesh WiFi solutions if you can.
Monitor and Keyboard: Nothing beats getting a monitor (or 3) to boost your WFH productivity. And don't forget your keyboard (and mouse too!).
Video Camera: In an age of Zoom meetings, a video camera that is reasonably high definition is a must. Personally, I like the Logitech Pro series of cameras.
Microphone and Speakers: If you do a lot of speaking (like I do as a trainer), you need to ensure that your microphone can pick up your voice clearly. Do also ensure that you have decent speakers so that you can listen to what others are saying — especially your boss or your client!
Ring light: No, you don't have to be a YouTuber or Instagrammer to have one of these. They aren't expensive, and they help to light up your face during video calls.
Head Phones/ Ear Phones: These are essentials for rambunctious households, and they'll also help you to tune out while tuning in to your favourite Zen nature sounds.
Printer: There will be times when you need to print stuff like documents, reports, and other items for reference. A small-format laser or inkjet printer comes in nicely here.
#4 Project Management Software
For larger organisations, consider investing in a project management software like Basecamp, Trello, Asana, Slack, or any others out there.
These can help you to better manage the myriad tasks done by different members of your remote team, ensuring that you can keep track of your work as well as your fellow work-from-homers.
#5 Meeting Attire and Protocol
As a rule-of-thumb, WFH probably means casual Friday everyday! Having said that, what you wear may affect how you feel.
A good way to separate work from leisure is to dress for the role.
While suits and ties are probably unnecessary in your small public housing apartment, consider putting on a neat shirt and groom yourself prior to starting work. This little ritual helps to put you in the right frame of mind when you work.
#6 Working Hours
You need to introduce some routine in your working life — especially if you are self-employed or an entrepreneur running your own firm.
While office hours (9 to 6 or 8.30 to 5.30) works well for most, you may wish to consider introducing some flexibility for work-from-home mums or dads who need time in the day to manage their household.
There are also owls who may find that their productivity peaks just as the rest of the world starts to sleep at night. Accommodate their needs wherever possible.
Oh, and do also consider the influence of working across multiple time-zones.
#7 Dealing with Distractions
Yes, distractions will leap at you every which way you turn. Here are some of the most common ones at home:
The Bed
The Fridge
The Television
Computer Games
The Internet
Children
Parents
Noisy (or Nosy) Neighbours
To shut yourself off from possible distractions, consider establishing a WFH policy. Put way your digital devices (especially your mobile phone) during working hours, and ensure that the refrigerator is out-of-bounds until you've completed certain tasks.
(Learn more ways to protect yourself from digital distractions here.)
#8 Exercise and Rest
All work and no play makes Jack (and Jill) dull people. And nothing beats physical activity in getting your blood flowing and your brain grooving.
(Besides, it is good to get out of the house once in a while for some fresh air.)
Where possible, establish a regular time to exercise. Mornings and evenings work best for most of us.
For an added dose of relaxation, consider unplugging from all your digital devices.
#9 Home Emergencies
Finally, consider how your WFH arrangements can accommodate potential home emergencies. These may be as trivial as cleaning up after your kid, to as major as a power failure.
Allow for some flexibility to cater to such exigencies.
Conclusion
I hope that this article has been useful for you.
In times like this where entire offices and occupations start gravitating towards work from home arrangements, it is useful to consider how you can best navigate this space.
What are the biggest hurdles you face working from home?