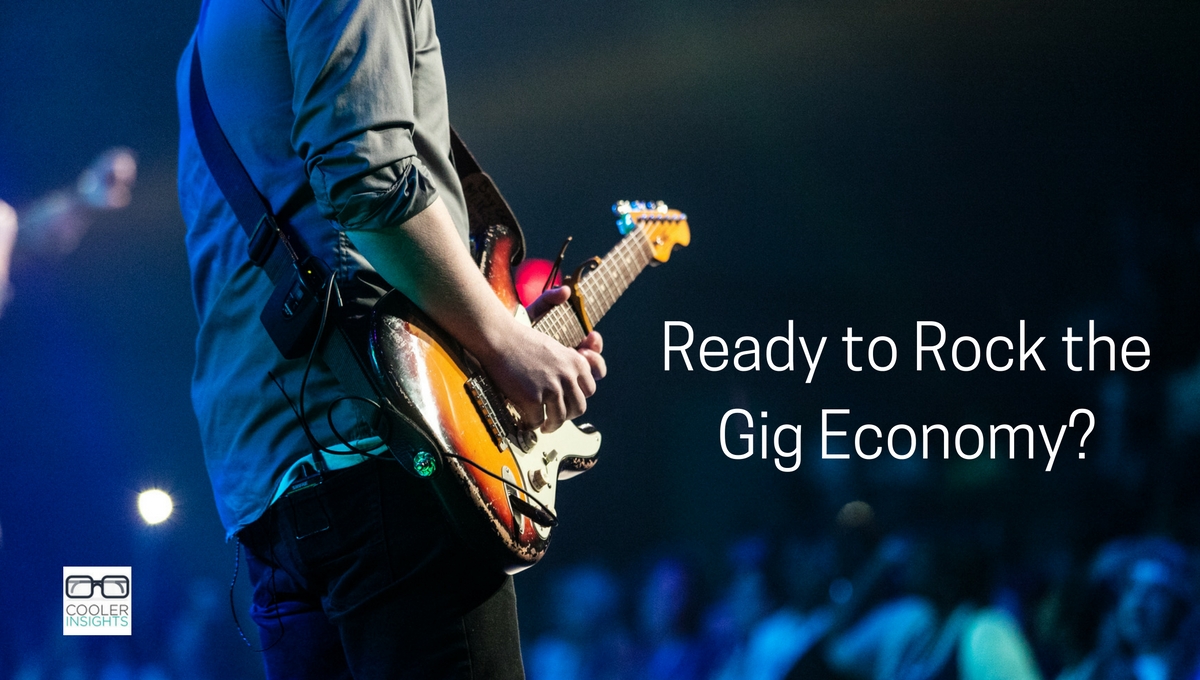 The good old days of double digit economic growth and abundant choice jobs are over.
We are now entering an unusual stage in the global economy characterised by slow growth and painful economic restructuring.
One that is likely to linger for quite a period of time. And then some.
Or, as fans of Game of Thrones would say: "Brace yourselves. Winter is coming."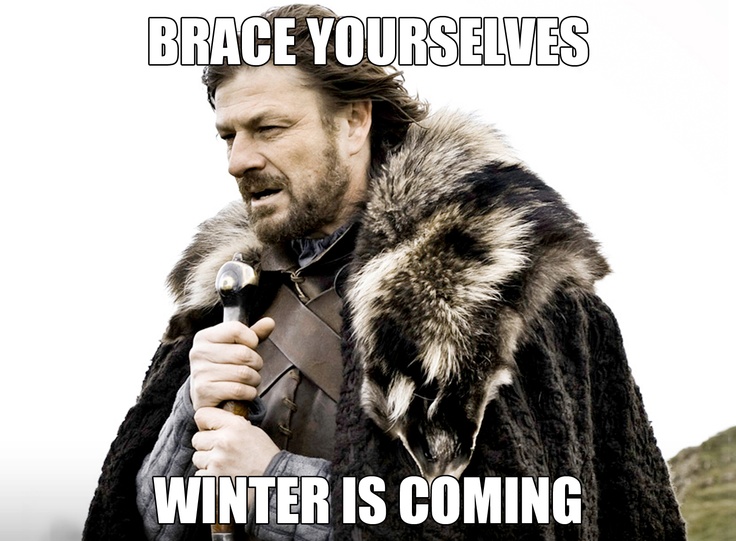 Let us first look at some macro figures before we zoom in to what you can do to survive and even thrive in an uncertain economy.
Slowing of Global Economic Growth
According to the International Monetary Fund or IMF, global economic activity last year was subdued. The world economy was estimated to have expanded by only 3.1 per cent in 2015 – over half a percentage point less than projected.
The global economy is projected to only grow by about 3 per cent over the next two years. This is significantly lower than the growth enjoyed before the global crisis, and is worsened by the slowing of China's economic growth.
Although the European Community (EC) reported improved growth in the last quarter, the Europe region is still besieged by debt, weak bank profits, high unemployment and excess capacity in the economy.
A middling global economy leads to poorer external demand. Exports will suffer, and with it, manufacturing companies. Which leads us to our next point.
Decline in Traditional Employment
With the global economy weakening, The International Labour Organisation (ILO) project that unemployment was expected to soar.
Last year, the number of unemployed people reached 197.1 million. This was a million more than the year before, and over 27 million higher than unemployment before the last crisis (2008).
Indeed, employment outlooks in export-driven economies in Asia (especially China), Latin America, and oil exporters in the Arab States region have worsened in recent months.
Here in Singapore, the Monetary Authority of Singapore (MAS) forecasted that wage growth is likely to moderate, and that redundancies could increase. Hardest hit are workers in traditional manufacturing companies which depend on exports.
Rise of the Gig Economy
Fortunately, there is light in the tunnel. However, it now comes from a million different pin-pricks of light (think glow worms) as opposed to a few glaring search lights.
As the drivers of economic growth shift from manufacturing to tech and other knowledge-intensive services, traditional company-based jobs have morphed to a more freelance mode of employment.
This has been labeled as the rise of the Gig Economy.
Quoting from Whatis.com:
A gig economy is an environment in which temporary positions are common and organizations contract with independent workers for short-term engagements… For one thing, in this digital age, the workforce is increasingly mobile and work can increasingly be done from anywhere, so that job and location are decoupled. That means that freelancers can select among temporary jobs and projects around the world, while employers can select the best individuals for specific projects from a larger pool than that available in any given area.
A recent report by Bloomberg View affirmed the growth of the freelancer driven gig economy. Check out the graph below to see how this has grown in the US.
From the article, we learn that U.S. workers in alternative work arrangements jumped from 10.1 per cent in 2005 to 15.8 per cent in 2015.
Apparently, "…all of the net employment growth in the U.S. economy from 2005 to 2015 appears to have occurred in alternative work arrangements." I believe that such a trend has also appeared elsewhere, including here in Asia.
The Global Human Cloud
Just as cloud computing transformed the way companies store and process data, the Gig Economy will change the way people work in a way that wasn't possible a decade ago.
Mike Wachholz, president of Pontoon Solutions called this the "human cloud." Quoting from his sound-bite in an article in Yahoo! Finance,
"If you look at the engagement model today as a worker—as a job seeker—there are a variety of ways for me to reach employment with companies. I can be part-time or full-time, onsite or offsite. I can be a contract worker, so I can work in a part-time or full-time capacity. I can also be a freelancer or a gig worker—working from home or remotely or from a different country. This variety of engagements is really providing companies with a cloud of services to consume from."
This tremendous growth in freelance opportunities is seen in the tremendous growth in online earnings for platforms such as UpWork – a leading platform for freelancers.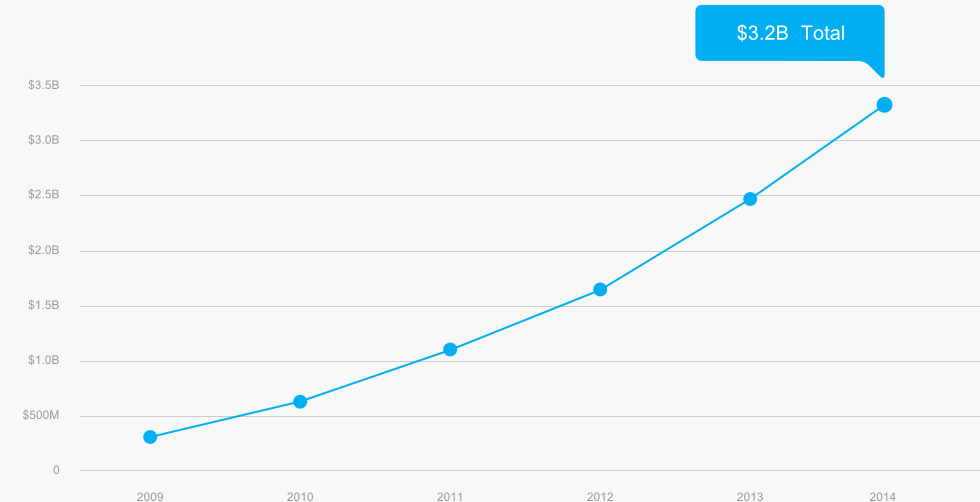 Courtesy of Upwork
Succeeding in the Gig Economy
Against this backdrop of weakening global economies, shrinking traditional jobs, and growing freelance markets, what can an employed individual like you do?
I'd like to offer six steps for you to consider:
Embrace an entrepreneurial mindset
Use the other eight hours
Learn marketable hard skills
Pick up sought-after soft skills
Explore freelance platforms
Leverage idle assets
Let us go through each in turn.
#1 Embrace Entrepreneurial Mindset
The first thing you need to change is your mindset.
In a Gig Economy, consider yourself as an entrepreneur rather than a worker. Hustle for your livelihood. Always reflect on what you can bring to any organisation and the "market price" that you can charge for your services.
You also need to have an insatiable curiosity about what works in your trade, and how you can adapt or modify your knowledge, skills, and experience to the changing environment.
Leading psychologist Carol Dweck calls such thinking a Growth Mindset.
Unlike a person with a Fixed Mindset who imagines that his basic qualities like intelligence, talent, creativity or skill are fixed traits, a person with a Growth Mindset believes that his basic abilities can be developed through dedication, grit and sheer hard work.
With his expansive beliefs, he can thrive on challenge and bounce back from setbacks.
The differences between the two can be seen below:
Source of image
#2 Make Full Use of The Other 8 Hours
Once you've got your mindset fixed, you need to allocate time to work on your life business.
That's where "The Other 8 Hours" comes in.
According to Robert Pagliarini, author of The Other 8 Hours, we have a lot more time than we think. In his ground breaking book, Pagliarini teaches you how to productively spend the remaining 8 hours of your day (minus the 8 hours spent at work and 8 hours spent sleeping).
To free up more time, consider using the PERK acronym.
First, make up a list of all the activities that you do each day. Include everything, ie
Brushing your teeth
Driving the kids to school
Cleaning the house
Watching television (oh yes!)
Surfing Facebook mindlessly
Playing games
Making dinner
Once you have listed everything, go through each of the activities and write the following letters:
"P" for activities that you can postpone.
"E" for activities that you can eliminate.
"R" for activities that you can reduce.
"K" for activities that you have to keep.
Upon doing so, go through the list to see which activities you can kill in order to release time for you to educate yourself, pursue second skilling, and work on your second career or business.
Here, Pagliarini recommends three key areas to consider, namely:
Thoughts (Blogging; Writing books, articles, or video scripts; Composing Music)
Things (Inventing; Starting a Company; Selling stuff; Reselling, Affiliate marketing and Licensing)
Time (Driving an Uber car; Working for Stock in a Company; Advancing or Jumping Careers; Freelancing; or Turning Hobbies into Income)
Oh yes, I'd like to highlight this very important point.
You need to start doing so when you are already employed in a job. Do not wait to occupy your other 8 hours when you receive the pink slip. By then, it may already be too late.
#3 Learn Marketable Hard Skills
The next thing you need to do is to acquire the right knowledge and skills that potential employers or customers are seeking. Take advantage of programmes like the SkillsFuture Credit to do so.
Clueless what these are?
Have look at the most sought after skills and talents in your respective countries by checking out LinkedIn's Hottest Skills of 2015/2016 here.
For Singapore, the list of the most sought after skills can be found in the graphic below: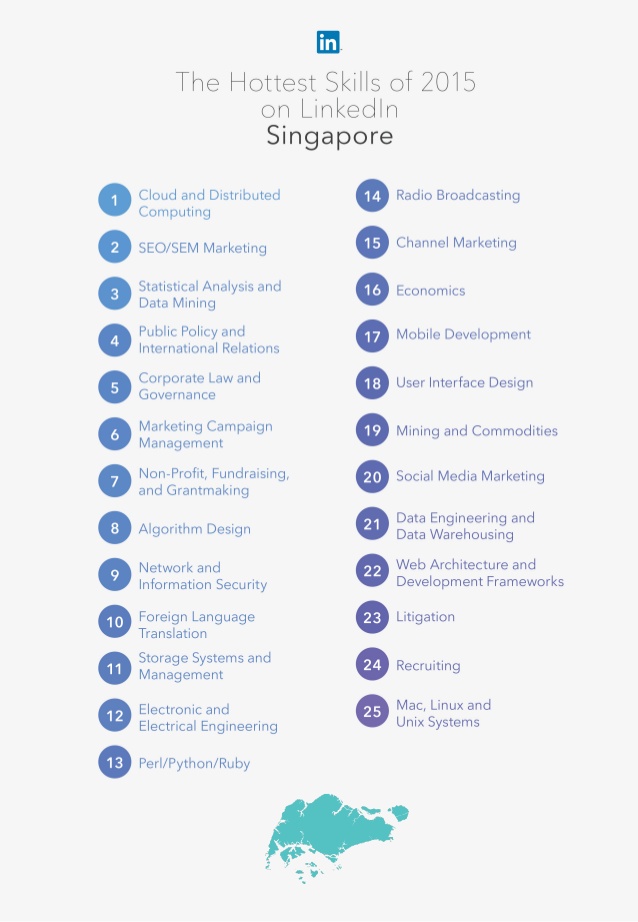 Courtesy of LinkedIn
At this juncture, I'd like to point out a few things:
Many of the hottest skills right now are in the technology and digital domain. If you aren't already plugged into the digital world, you seriously need to do so.
Digital marketing is seeing explosive growth, especially for folks who can combine content creation with analytics.
You need to change your hobbies from gaming to coding a game. OK, maybe you can still be a kickass pastry chef if your day job doesn't work out. However, the reality is that technical math-oriented skills are much greater in demand and hence less competitive than generic ones.
#4 Strengthen Your Soft Skills
Having a strong technical foundation isn't enough. You need to possess sought-after human skills that will help you to differentiate yourself from the rest.
In the Future of Jobs report by the World Economic Forum (WEF), it was highlighted that social skills paired with technical skills can significantly improve your value. Such competencies are valuable whether you are an employee, entrepreneur or freelancer.
Quoting from the report:
"On average, by 2020, more than a third of the desired core skill sets of most occupations will comprise skills that are not yet considered crucial to the job today, according to our respondents. Overall, social skills— such as persuasion, emotional intelligence and teaching others—will be in higher demand across industries than narrow technical skills, such as programming or equipment operation and control. In essence, technical skills will need to be supplemented with strong social and collaboration skills."
So what are the top 10 skills needed 4 years from today? Have a look below: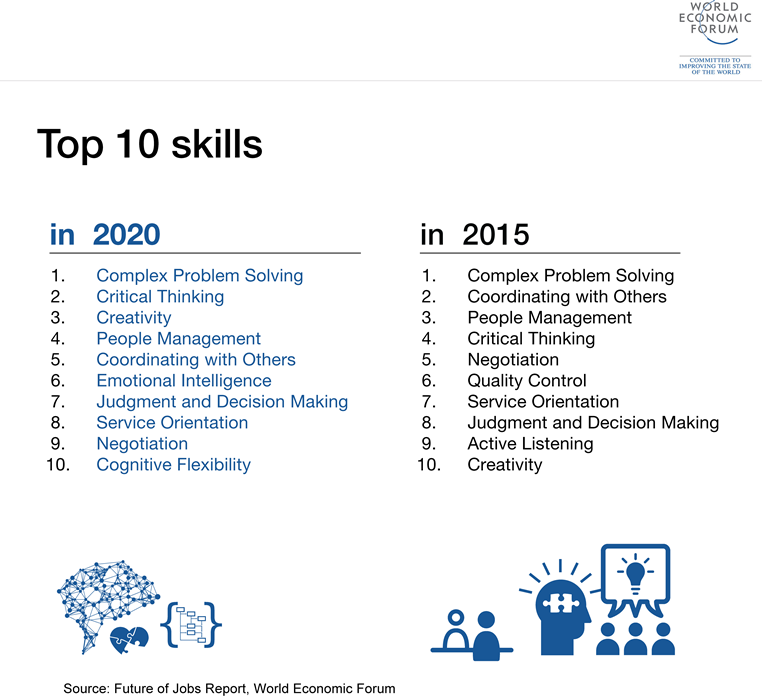 Source: Future of Jobs Report
#5 Explore Freelancer Platforms
Now that you've equipped yourself with the necessary skills, you need to fish where the fishes are.
As I've previously mentioned, freelancing is growing by leaps and bounds. Millions of people around the globe have embarked on all kinds of freelance work to pay the bills, develop themselves professionally, and occupy themselves meaningfully during their free time.
As trends like the digital nomad lifestyle grow in popularity, the number of freelance work opportunities have swelled tremendously.
What are some of these platforms?
Upwork: With over 1.5 million clients, Upwork allows you to bid for both short- and long-term projects, either on an hourly or per-project basis. You can stipulate your levels of expertise and showcase your experience. Like most freelancer platforms, a recommendation engine can also be found here.
Fiverr: Fiverrworks like Upwork as a global online marketplace offering tasks and services. The main difference is that its jobs begin at a super cheap $5 per job done.
Hubstaff Talent: In an increasingly "pay to play" digital world, a free platform like Hubstaff Talent is a boon to all. A 100% free resource for companies looking to find remote talent across the globe, the platform charges no fees and no markups. The platform has over 7,000 freelancers to choose from – I'm certainly going to check it out.
Toptal: Unlike other platforms, Toptal is a marketplace for seasoned, experienced and talented freelancers. Its meticulous screening process allows you to gain access to projects with top notch clients like Airbnb, Zendesk and others. Compensatio is also fairer with no low-bid contests.
99designs: Focusing on freelance designers, 99designs is a novel platform which allows freelancers to compete in design contests and clients to choose the best ones. While it's a great way for talented designers to demonstrate their talents, it can also be brutally time consuming.
AsiaWriters: If you are a freelance writer from Asia, you can consider tapping this platform to gain access to jobs. Translators, resume writers and copywriters can also tap on orders from this website.
Momo Central: Anchored on software development and online design talents, Momo Central allows you to work with tech-savvy clients to deliver programming or design related projects on a per-hour basis. Like TopTal, however, you need to be verified, interviewed and tested before you are allowed to bid for client projects.
#6 Leverage Idle Assets – Time, Space or Equipment
Keen to earn some extra cash, do something green, and make use of "idling" assets?
Why not participate in the sharing economy?
Focused on optimising the use of assets and reducing consumption (read my article Driving the Sharing Economy), social sharing platforms offer opportunities for asset owners to optimize their ROI.
They include well known global players like Airbnb which allows you to rent your rooms to travellers, and Uber which allows car and taxi drivers to provide personal transport services.
Beyond these platforms, there are others allowing you to tap on your idle assets as follows:
Rent Tycoons– a portal dedicated to peer-to-peer (P2P) rental of items in Singapore;
iCarsClub– a P2P car rental and sharing platform, zoned by areas;
BlockPooling– a social network encouraging mutual sharing, lending and help amongst neighbours living in the same block;
Leendy– a platform allowing you to swap and exchange items with others;
Waste is Not Waste– a free online business waste and material exchange platform.
Ready to Gigsterise Yourself?
Now that you've read what it takes to succeed in the gig economy, I'd like to challenge you to start weaving that career parachute for yourself.
Start by asking yourself the following question:
Am I prepared to venture into a new and unfamiliar way of working for a living?
Am I spending my free-time in a productive and fruitful manner?
Do I have the right combination of hard and soft skills that are hotly in demand?
Have I explored available freelance opportunities online?
Do I have an "idle" asset that I can use to generate additional income?
Are there other considerations you should think about in the Gig Economy? I'd love to hear your thoughts.
Get More Gigs Through Social Media
Wish to learn how I got 90% of my gigs through Social Media? Sign up for my Social Media Marketing course today.
Click here to SIGN UP NOW