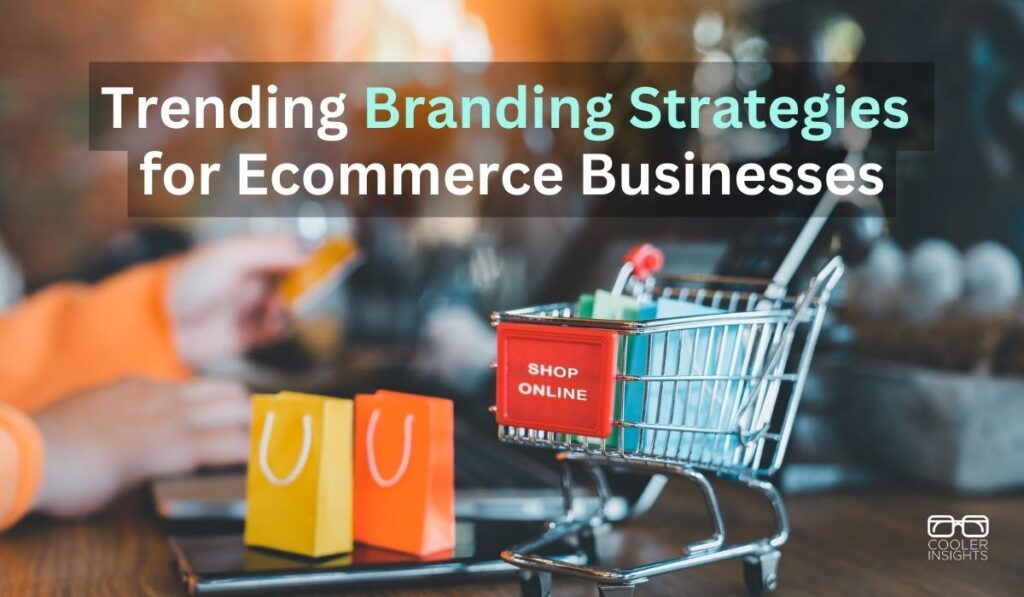 As the e-commerce world keeps growing and evolving, so too do the ways e-commerce based businesses tackle branding.
In the past, brands were more concerned with maintaining a cohesive look and feel across their marketing materials — including website design, social media platforms, and even packaging for physical products.
These days, however, many brands focus on consistency across multiple channels while ensuring that their presence on each channel has its own unique identity. This approach allows them to create content that natively resonates with their target audiences, and build trust with customers who have busy lifestyles.
To keep up with this changing landscape of branding strategies, consider this list of some of the most important trends in e-commerce branding today.
Personalize the Brand
Personalizing the brand of an e-commerce business is a core part of building a successful online store. It's the key to keeping customers engaged and returning for more.
One way online stores can achieve this is by creating a unique brand voice that reflects the tone and personality of their company. Doing this will help customers feel connected to the brand and make it easier for them to trust the products on offer.
Another way to personalize a brand is through email marketing. Use subject lines that are highly relevant to each customer, so they know what's in store when they open an email.
E-commerce businesses can also personalize their product descriptions by including details such as where the product came from and who made it. That way, customers know there are real people behind the products they buy on the internet.
Prioritize Customers
Customers are the heart and soul of a brand.
Therefore, online businesses must prioritize their customers' needs, wants and desires to be successful. Their brands are all about them — it's not about their business. That way, they feel like they're at the center, and their experience is always pleasant with minimal hassle.
In turn, their loyalty increases dramatically. E-commerce businesses can ensure their customer is always a priority by adapting their systems to accommodate the unique needs of individual customers. They must continually evaluate and improve their processes based on customer feedback and market demands.
Additionally, they must ensure that the company's online presence is always user-centered. By doing so, they can maintain their competitive advantage over other e-commerce brands while keeping customers happy and engaged.
Design an Influencer Strategy
Influencer marketing is one of the fastest-growing trends in e-commerce branding. It's also a strategy that can be hugely successful for e-commerce brands, but only if they're doing it right.
In fact, one survey says that 58% of marketers find influencer marketing captures better results than SEO and short-form videos.
Yet, with so many influencers out there, how do they know who to work with in the end? How can they ensure the influencers represent their brand in a way that reflects their brand goals and values?
The best way to do that is by ensuring that the influencers you work with are true reflections of the brand — and that they bring something to the table that no one else can.
When in doubt about how to find the right influencer, here are some questions to ask:
What kind of content does the business want them to create?
Who are their audiences? Can they expand it?
Which personality type do they have? Is this a good fit for the brand?
Once e-commerce brand owners have answered these questions, they can search for an influencer who fits their specific needs.
Invest in Visual Content
For e-commerce businesses, visual content is crucial. That's because online shoppers are very visual. They're definitely checking out product photos, videos, and other forms of media.
To grow an e-commerce business, you must invest in the right kinds of visual content to stand out. Otherwise, you'll fall into the trap of being another e-commerce brand offering the same product as everyone else. Indeed, visual content is a huge part of building a strong brand voice and creating an emotional connection with customers.
When creating visual content, e-commerce brands should make sure that they're using high-quality images and videos. Doing so will help to build consumer trust.
You should also ensure that your visual content is unique and relevant to your brand story. Doing so helps your customers to know the company and feel more confident making a purchase.
Enhance Website Usability
When building an e-commerce website, it's important to remember that customers use the site to make a purchase. The more easy it is for them to find what they want, the more likely they will buy it.
Therefore, e-commerce stores need to ensure they get the most out of every page on their site. That means making sure that each page has the following:
Clear purpose — what is the goal of this page? If a user came here, what should they look forward to accomplishing?
Clear navigation — it should be easy for visitors to find their way around the site, so make sure there are plenty of options for them regarding how they move from one page to another.
Information about products or services — e-commerce stores should provide as much information as possible about the products or services offered on that page, including prices and any other details that might be relevant for consumers considering whether or not to make a purchase.
Craft a Winning E-commerce Branding Strategy
The future of e-commerce is bright, but the competition is fierce. If online stores want their brand to stand out and succeed, they need a strategy that's both innovative and effective.
These strategies discussed here are just a few of many that can help an e-commerce business get ahead of its competitors. Whether they're looking for ways to increase sales or improve customer experience, it's a guarantee for brands to find success with these unique approaches.


Eleanor Hecks is editor-in-chief at Designerly Magazine. She was the creative director at a digital marketing agency before becoming a full-time freelance designer. Eleanor lives in Philly with her husband and pup, Bear.