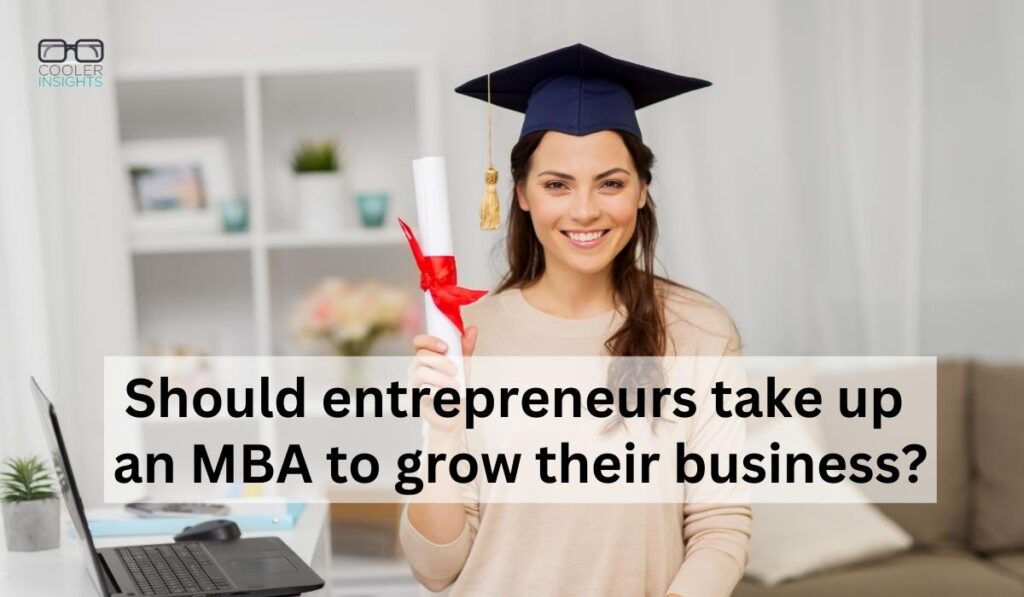 Entrepreneurs have vibrant energy, confidence and a clear vision that gives them the boost they need to achieve their dreams. However, these passionate individuals often stand at a crossroads, contemplating the value of earning a Master of Business Administration (MBA).
The most common concerns include putting their ambitious dreams on hold while pursuing an education. Do an MBA's benefits align with entrepreneurship's demands?
An MBA offers numerous benefits — with one in particular standing above the rest. Take a closer look at what an MBA can provide entrepreneurs.
The General Advantages of an MBA
Trekking the entrepreneurial path with an MBA offers plenty of vital benefits for sustaining and growing a business.
One of the most potent advantages lies in the opportunity to build a robust network. Business schools become the meeting point for aspiring entrepreneurs, seasoned alums and expert professors. With these connections in hand, entrepreneurs can gain invaluable insights, mentorship, potential partnership and sources of funding for their startups.
Furthermore, an MBA degree adds a layer of credibility to an entrepreneur's profile. It is a testament to their grasp of business fundamentals, operations and strategies, enhancing their reputation in a competitive marketplace.
Finally, MBA programs meticulously cultivate critical thinking, analysis and problem-solving abilities. The uncertainties and risks inherent in entrepreneurship become less daunting, and entrepreneurs are able to view challenges as opportunities. As a result, they can wade through the unpredictable waters of business with confidence and composure.
Studying for an MBA is Flexible
For entrepreneurs wondering how others juggle an MBA pursuit while keeping their business dream alive, modern MBA programs offer the perfect answer — flexibility.
MBA programs come in various forms tailored to students' diverse needs and schedules. For instance, full-time MBA programs are typically intensive one- to two-year courses, catering to those who can dedicate a substantial amount of time to study. However, there are plenty of other options available.
Part-time and executive MBA programs provide alternatives for those who need to balance their studies with work, providing weekend and evening classes. For the entrepreneur constantly on the move, online MBA studies offer the utmost flexibility. They allow students to learn at their own pace from any location, ensuring that education keeps their business momentum manageable.
Some universities also offer hybrid programs, a mix of in-person and online classes, enabling entrepreneurs to customize their learning experience based on their needs.
These flexible formats empower entrepreneurs to acquire the valuable knowledge and skills an MBA provides without disrupting their entrepreneurial activities. With these flexible options, earning an MBA can seamlessly blend into an entrepreneur's journey, providing them with robust business acumen as they traverse their ventures.
What is the Top Benefit of Having an MBA?
So, what towers above the remarkable benefits of having an MBA? It's the profound knowledge gained.
Equipped with an MBA, entrepreneurs possess a deep understanding of essential business aspects, including finance, marketing, operations, strategy and the dynamics of entrepreneurship itself. This foundational knowledge, far from being abstract and theoretical, is a practical toolkit for every facet of business operation.
It empowers entrepreneurs to not only visualize their dreams but also execute them effectively.
Understanding these concepts can be the difference between making uninformed guesses and strategic, data-driven decisions. With the comprehensive education an MBA offers, navigating the complexities of entrepreneurship becomes simpler and more manageable.
Therefore, this depth of knowledge emerges as the biggest value of an MBA for entrepreneurs, catering to their confidence, better decision-making and sustainable business growth.
The Top Value of Having an MBA as an Entrepreneur
Entrepreneurship can be a challenging and fast-paced lifestyle. An MBA will benefit entrepreneurs tremendously. It bestows them with a vast network, enhanced credibility and refined problem-solving skills. MBA programs also facilitate flexible learning that blends harmoniously with their busy schedules.
The crowning advantage lies in the business knowledge gained. It gives entrepreneurs the wisdom to navigate complexities, strategize effectively and build business growth.
Overall, an MBA offers a holistic approach to success in the entrepreneurial world. For those teetering on the edge of this decision, remember that an MBA can integrate seamlessly into starting and elevating a business. Consider the value it brings into a new venture when charting the path in the business world.


Eleanor Hecks is editor-in-chief at Designerly Magazine. She was the creative director at a digital marketing agency before becoming a full-time freelance designer. Eleanor lives in Philly with her husband and pup, Bear.