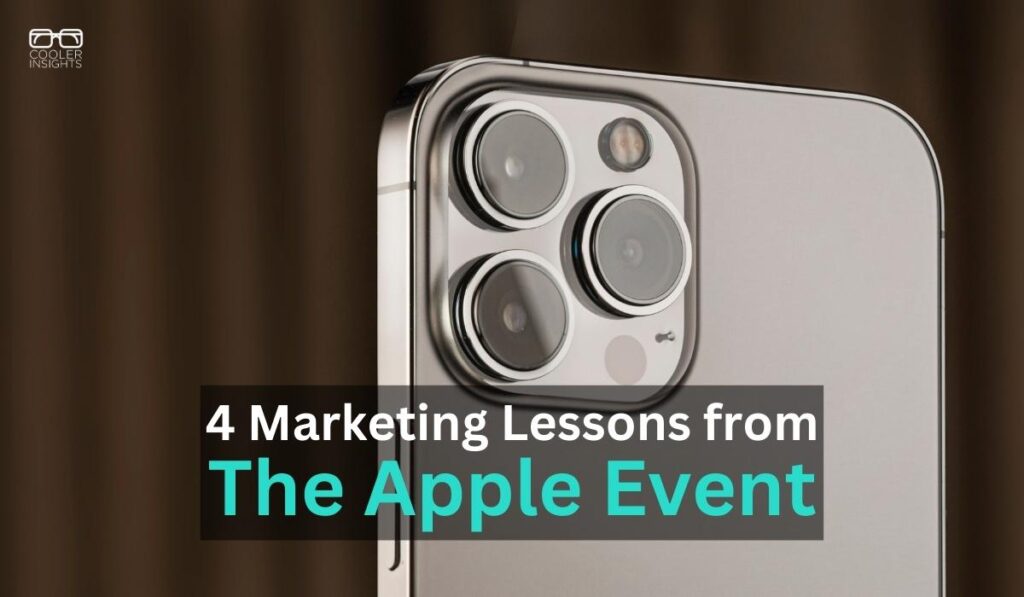 Dedicated corporate customers and individual superfans alike eagerly await Apple's next monumental announcement. While they always deliver something new, Apple has demonstrated trends over the years with their product releases that inform marketers how to deftly execute their marketing strategy.
By studying these patterns, we're able to predict the event's itinerary. However, time and time again, Apple throws out surprises that befuddles and bamboozles even most hardened marketing experts.
What can small businesses worldwide learn from the next Apple event to prepare for their company's next stage of marketing and tech innovations? Let's take a closer look at the Apple Universe!
How SMB Marketers Have Evolved With Apple
Apple events frequently provide valuable insights into how Small Medium Businesses (SMBs) and their marketing teams can transform business operations by adopting the strategies highlighted in Apple's announcements and presentations. These include success narratives illustrating the positive impact of utilizing their products, thus motivating more companies to foster innovation.
One instance is the once-small company The Dinner Ladies. They claim that using an Apple ecosystem permitted their business to scale from delivering 20 meals weekly to 90,000 during the pandemic. Apple's intuitive user interface and remote operability for efficient communications were the keys to their success.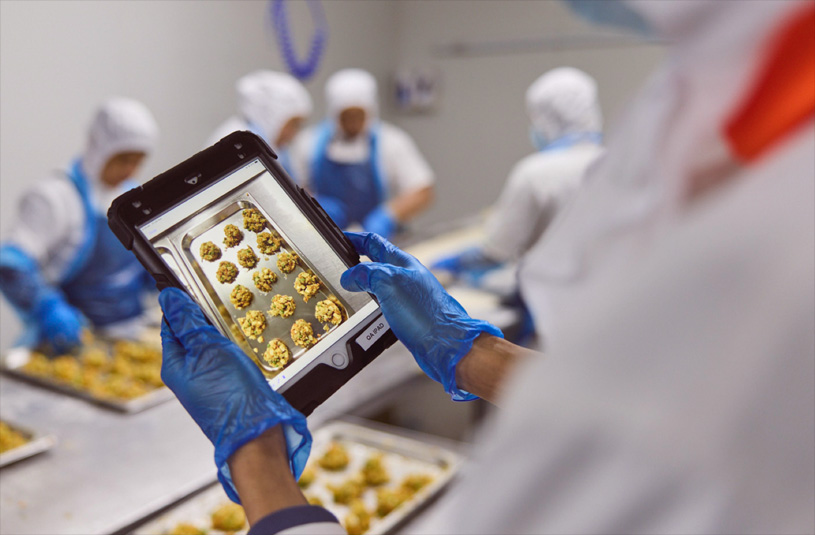 Courtesy of Apple
This highlights Apple's efforts to align its brand with SMB growth and innovative marketing strategies. New applications such as Keynote and Numbers offer SMBs vital tools for marketing and advertising initiatives, eliminating the need for costly third-party software.
Given the notable influence of Apple events on SMBs and advertisers, what tangible lessons can teams implement in their own business operations and event marketing?
1. Entice Customers with Secrets
Apple is known for making Easter eggs and storytelling a part of their marketing strategy. It works because it's launch events makes both B2B and B2C clients more connected and intrigued, heightening anticipation for events. The anticipatory feelings make the product reveals more satisfying, making the payoff easier to justify spending money.
Apple did this with the most recent Wonderlust event. Apple fans dug deep into the invite to find clues about what Apple would talk about during the presentation.
This year's rendition appears to dissolve in blue-toned waves. Could this mean a rebrand, a change in the iPhone's materials or a hint at what colors they will offer? Marketers thrive off fandom culture and consumers' desires to feel connected to brands. Cryptic marketing rumours and puzzles keep the brand trending and relevant when Apple is quiet, dedicating itself to product development and event organization.
While it's impossible to know exactly what Apple will reveal, SMBs have long wishlists for the upcoming iPhone's specs:
Updated bionic chips
USB-C instead of lightning charging
Better camera
Change in bezel
Mimicking Apple's strategy, SMBs can utilize Easter eggs and storytelling in their marketing, fostering intrigue and connection with clients, thereby enhancing the anticipation and impact of product launches.
2. Consistency Is Key
Subverting expectations is key for intrigue, but brand loyalty comes from consistency. Apple is known for hosting an event every September, and this year is the same. The September events have a history of revealing the newest iteration of the Apple Watch or iPhone, so many anticipate the unveiling of the iPhone 15, Pro and Plus. There might be a Slim or Ultra, but it is not certain.
Sometimes, Apple hosts a late fall event with different products on the menu. The new Macs and iPads usually fall into this event. Spring is Apple's wild card. These products and peripherals have all had a chance at the spotlight during these events:
iPads
iPhone SEs
VR tech
TVs
Software
Streaming services
AirTags
AirPods
Smart home tech
Operating systems
Marketers can learn from Apple. Knowing the what and when of their announcements gives customers something to look forward to year-round. A marketer's dream is to maintain a degree of interest (and mystique) in products that don't even exist yet. Dependability solidifies repeat customers making new purchases while increasing the likelihood that avid buyers will convert prospective leads.
3. Get Inspired by User-Generated Content
Apple events, marketing and publicity contained mostly in-house content. However, we've seen a slight shift in recent years. This include a move towards acknowledging and collaborating with other voices to extend their audience reach and deepen empathy.
When they released the Macro capabilities for the iPhone, they began posting user-submitted photos to demonstrate how regular people became seemingly expert photographers overnight — all because of Apple event planning and good marketing.
At the most recent Apple event, they revealed the Apple Watch Series 9 by collaborating with customers about how the watch saved their lives. Though the content was generated by Apple, seeking external voices made the impact more apparent.
Like Apple, SMBs can enrich their marketing strategies by incorporating external voices and customer testimonials, enhancing their reach and resonance. By showcasing real-life impacts of their products through user experiences, they can foster a deeper connection and trust with a broader audience.
4. Focus on Your USP to Sell Something Else
Apple is known for how they employ unique selling propositions (USPs). Apple events focus more on USPs than price, and marketers need to learn from this. If the USP is well-defined and valuable, the price becomes less relevant.
The more a company embraces their values and embeds them with USPs, the product becomes more about the experience and lifestyle potential than the financial investment. When marketers look at the big picture of what Apple events are selling, it is no longer about innovative tech — it is about innovation itself.
This allows Apple to extend its brand into new products and services that goes beyond its initial foray in personal computers. They include digital music players (iPods), smartphones (iPhones), tablets (iPads), headphones (Airpods), watches (Apple Watch) and an entire entertainment ecosystem.
SMBs should accentuate their Unique Selling Propositions (USPs) over price, mirroring Apple's approach. By making the USP compelling, the focus shifts from price to experience and lifestyle. Embracing this allows businesses to diversify their offerings, anchoring not just on specific products but the core essence of innovation and experience.
Apple Events Bring SMB Empowerment
Apple's next event will likely reveal a new iPhone to keep SMBs in touch. Later, corporate fans might see a new M3 chip or lighter titanium material for their foundations. Based on case studies and Apple's efforts to appeal to SMBs, the reveals will likely inspire them to improve aspects of their business for enhanced profits, productivity and collaboration.


Eleanor Hecks is editor-in-chief at Designerly Magazine. She was the creative director at a digital marketing agency before becoming a full-time freelance designer. Eleanor lives in Philly with her husband and pup, Bear.