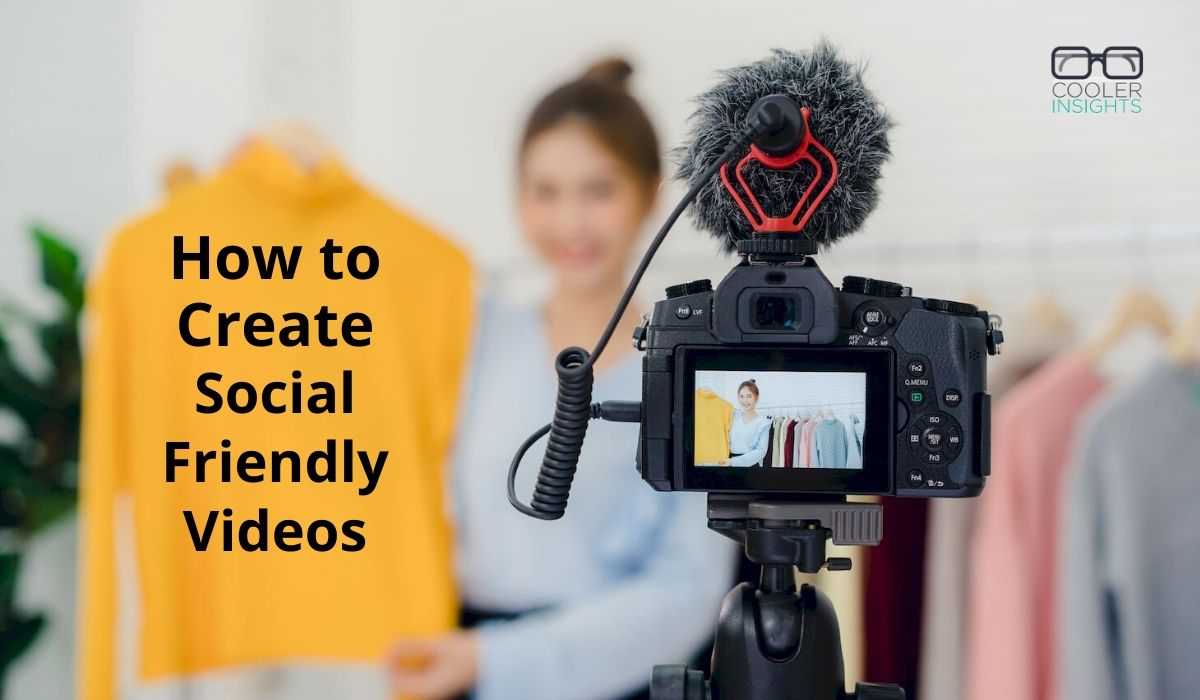 Are you struggling to create videos for your social media marketing campaigns? Wonder how you can optimize your videos on Facebook, Instagram, TikTok, Twitter, LinkedIn and other social media channels?
In this social media video guide, you will learn a couple of strategies that you can take to boost your video performance on social media.
These are drawn from multiple sources, as well as my own experiences. As a social media marketer myself, I've worked with partners to produce a couple of videos for my clients, and noticed what worked (and what didn't).
But first, let us understand why videos are so important.
Why Videos Work Well for Social Media Marketing
Videos are fast becoming the most engaging and preferred online content across most social media channels: Facebook, Instagram, LinkedIn, and Twitter.
YouTube—the top video streaming website in the world—has now crossed the 2 billion monthly active users mark!
Consumers have also registered a preference for videos over other types of content. Consider these facts and figures from Social Media Today:
82 percent of all consumer Internet traffic will come from videos in 2022
72 percent of consumers use videos to learn about a product rather than read product literature
Users view an average of 8 billion Facebook videos per day
75 percent of Instagram users take action after viewing a video
82 percent of Twitter users view videos on the app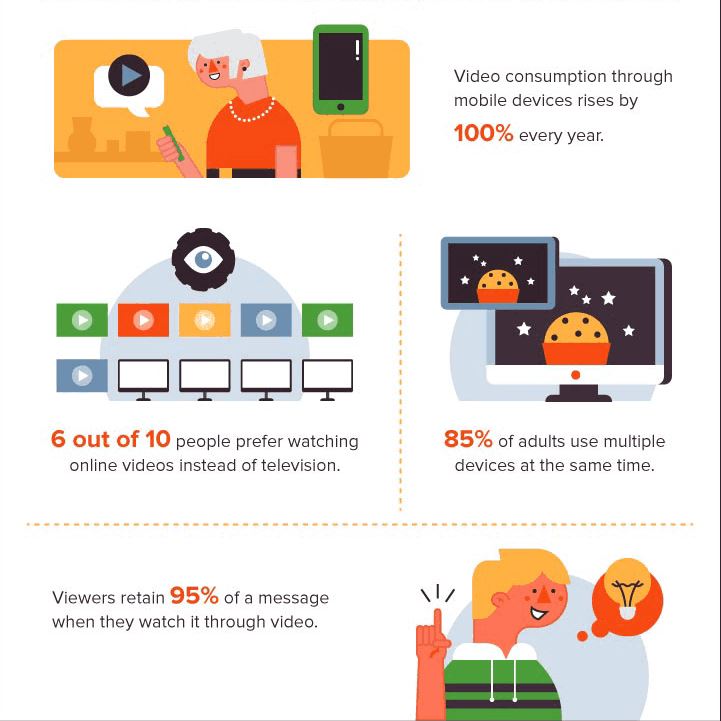 Courtesy of Social Media Today
Comparatively speaking, videos are also far more engaging than photos, links or plain text on Facebook, as shown by the chart below (extracted from a report by newswhip).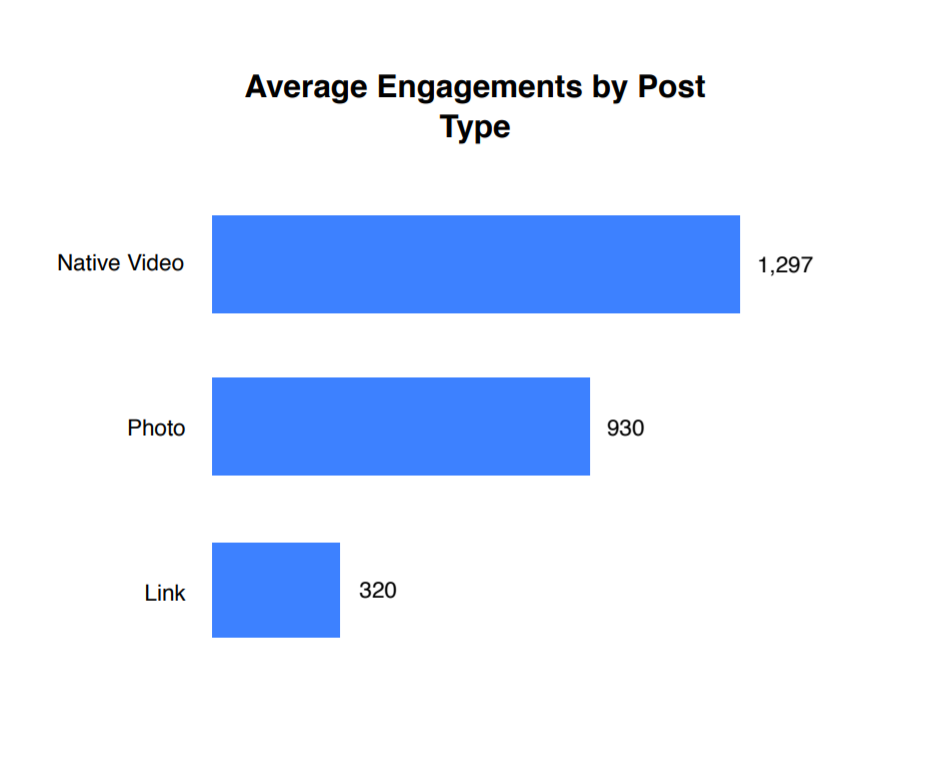 Courtesy of Digitalinformationworld
Now that you're convinced of the need to produce social media videos, let us look at the types of videos that you can produce.
Types of Social Media Friendly Videos
In terms of potential social media marketing video topics, the sky is literally the limit. However, we don't have time to go through every single one of them.
Here are some of the most popular types of videos which you can create:
#1 Tutorials and How-To Videos
These are easy to digest, step-by-step guides that work well across most social media channels. Here's a great example showing you how to make a mask from the Radhika Tutorials Facebook Page.
#2 Behind The Scenes Video
This is a great way to show what happens before an event takes place. It can be especially effective for Instagram Stories, Twitter, or other visual focused platforms.
Here's an example from Nordstrom showing their preparation for the Christmas sales season back in 2018.
#3 Featured Products and Deals
This is almost a no-brainer, considering the number of companies pushing out promotions on social media. Making it attention grabbing however can be a challenge. Here is a good example from Watsons Singapore's TikTok.
#4 Public Announcements and Messages
Sometimes, there will be a need to use social media videos to better convey company announcements, messages and other important information to your audience. Here's a good example on Instagram from KFC.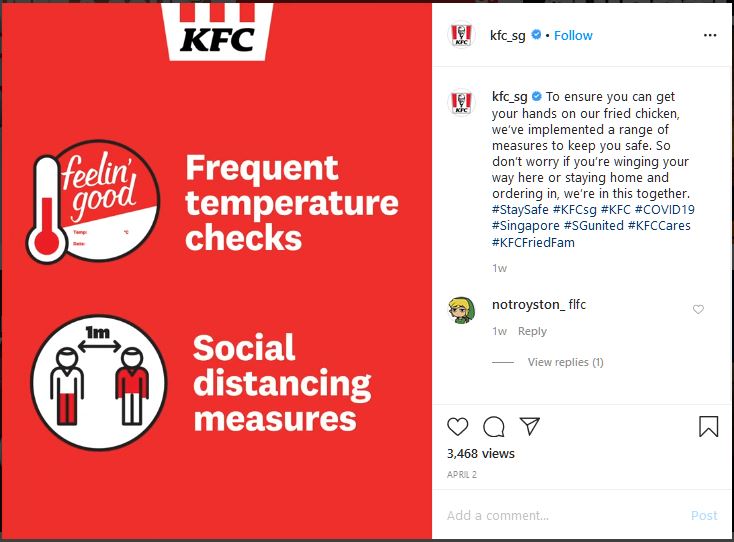 #5 Educational/ Documentary Style Videos
If you are in a knowledge-based business or B2B area, it makes sense to create documentary style videos that inform and educate your consumers. Now This is a good example of such a player. Here is an example from Business Insider.
#6 Personal Brand Storytelling Videos
Wish to build your personal brand on social media? Nothing beats recording a video to tell the world who you are, or what you are about.
Renowned social media and business influencer Gary Vaynerchuk has an interesting backstory. Starting out with his family business in wine retailing, he went on to build a business empire focused on digital marketing and social media marketing agency services. Here's how he uses a video to tell his story.
(Learn more about the different storytelling techniques you can use for your video here.)
#7 Video Series for a Regular Channel
Finally, consider creating a video series if you've got episodic content. This could be entertaining and educational in nature. Or a vlog (ie video blog) style content where you use video to document your journey across multiple different places.
The Social Media Examiner has an awesome YouTube channel that offers virtually everything you need to learn about social media marketing in video formats.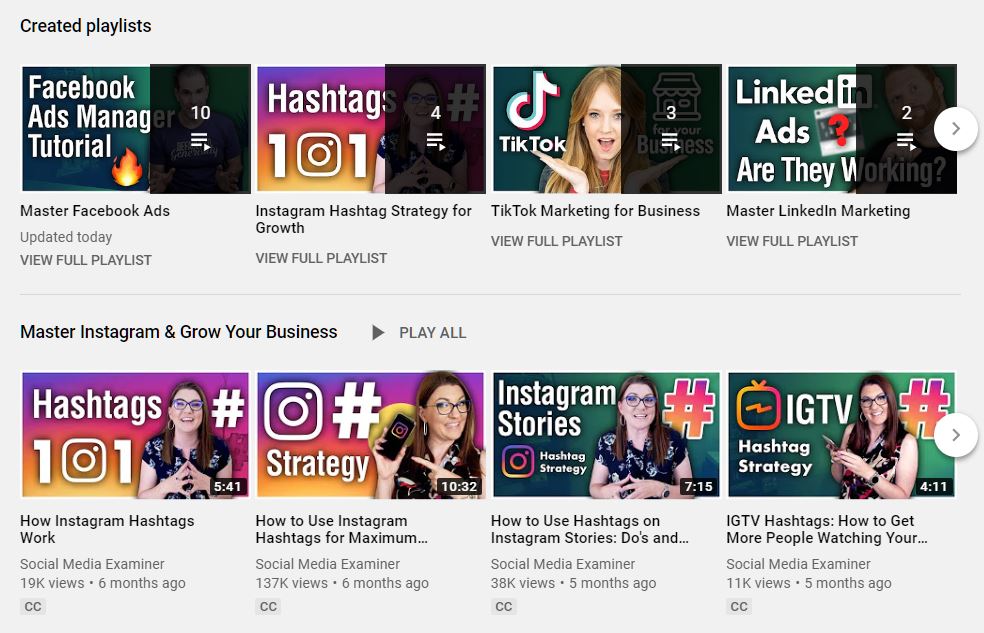 Here's an example of one of their "How To" videos featuring the boss himself Michael Stelzner.
Create Powerful Social Videos with this Formula
Thanks to a recent episode of the Social Media Marketing podcast, I learned a couple of great tips in social media video marketing from Matt Johnston of Guide Social.
In the episode, Matt spoke about the H.E.R.O. formula that you can use to create social media friendly videos:
H: Hook
Grab your user's attention in the first 3 to 4 seconds so that their thumb will stop scrolling. There are several ways to do so:
Front load your best video footage. Don't wait or worse—show your logo!
Use a really good headline that is specific to your audience—learn from Buzzfeed videos. Do the animated text on screen video formats.
Ensure that your videos work without audio—have subtitles and text overlays that fly to show people how it works
Create a powerful eye-catching thumbnail
Here's an example from none other than Nas Daily. See how he applies all of the above!
E: Empathy
Resonate with your audience on an emotional level by showing that you know how they feel, think and behave.
Craft a super-detailed customer avatar and use that as the basis for how your video is produced.
Empathy can be developed by asking these questions:
What kind of content should you make?
What kind of things resonate with the lifestyles and lives of the people that you're serving?
What do they care about?
What do they cry about?
What do they laugh about?
(Read more about my take on empathy here.)
R: Response
Making your viewers share your videos—even before they've completed watching it.
Create videos that focus on eliciting a strong emotional response from your viewers, and do it almost immediately. Quoting from Social Media Examiner:
Don't do the most common thing right off the bat. Find the wackiest, craziest piece and put it right up front because you're optimizing it for response. The response is done by the watcher but it's cued by the way you compose the video. By front-loading your video after the hook with really valuable, interesting, or emotional substance, the hope is that your audience will hit Share before they've even watched the rest of the video, and then they'll keep watching it.
O: Over-deliver
Ensure that your videos provide so much value that viewers will want to connect with you—again and again.
Make sure that the value which you deliver for every single video which you create has to be "at least a 7 out of 10".
In short, Matt's formula for a 60-second social media friendly video (Facebook, Instagram) can be summed up as follows:
Start with a hook in 3-5 seconds
Then the first most shareable piece of information
Then the second most shareable piece of information
Thereafter, provide a little bit of context
Add that extra layer of value to over-deliver again
If you prefer a video version, watch the video below!
Other Social Media Video Optimization Techniques
Beyond the above points on creating, producing and publishing marketing videos on social media, you need to also consider the following points.
#1 Choose the Right Video Dimensions (Size, Length/ Duration, Pixels)
Yes, using the wrong video sizes and dimensions can really screw up your social media marketing campaigns.
In most cases, the square format video may work best for most social media platforms except YouTube. This is because most people view their videos in the portrait mode.
(To learn how to crop square videos on your iPhone, read this article.)
Here are some of the most common video sizes and lengths (courtesy of sprout social):
Facebook: Recommended video dimensions is 1280 x 720 for Landscape, 1080 x 1080 for Square, and 1080 x 1920 pixels for Stories. Max video length of 120 minutes, 15 second for story, and 90 seconds for Reels. Character limit for copy is 2,200 characters (approx 2oo to 300 words)
Instagram: Similar video resolution to Facebook. Maximum video length of 60 seconds. Similar maximum caption of 2,200 characters. IG Stories are 15 seconds per segment, while IG Reels is 120 seconds.
TikTok: Best to use 1080 X 1920 Pixels. Max video length of 10 minutes.
X (Twitter): Landscape video dimensions of 1280 x 720, portrait dimensions of 640 x 640. Max video length of 140 seconds, and 280 character counts (the length of a Tweet!)
SnapChat: Video dimensions of 1080 x 1920 pixels just like Facebook and Instagram Stories. Video length of 4 to 10 seconds (short form) and 15 seconds and above (long form).
YouTube: Numerous video dimensions with a maximum of 3840 x 2160 (2160p or 4K). Aspect ratio of 16:9, and maximum file size of 128 GB. Maximum length of 12 hours.
LinkedIn: Aspect ratio is 1:2.4 to 2.4:1. Minimum video length of 3 seconds and maximum of 10 minutes.
(Learn more about the right video sizes here.)
#2 Build a Devoted Following with Episodic Video Content
These days, YouTube isn't the only platform where influencers can regularly share useful video content. Facebook has got into the game with Watch, Instagram with IG TV, and LinkedIn is also starting to rock its video capabilities.
When I talk about episodic video content, I'm referring to regularly updated video content that builds a strong following. They could be your Facebook fans or Instagram followers, YouTube subscribers, or LinkedIn followers and connections.
Episodic content can be delivered in several ways:
Vlogs and Day-in-the-Life: Popular among YouTube influencers, the focus is on showing interesting facets of your life or journey. Travel vloggers frequently use this technique.
"How Tos" or 101 Series: If you're a home chef, fitness instructor, or vehicle mechanic, you can use this technique to regularly produce video content teaching your community while building fans.
Trending/ What's On The News: Sometimes, commenting on what's hot and happening could be a way to add value to your fandom.
Multi-part Video Stories: These work a little like your television drama series! However, each episode may be shorter to fit the attention span of a (mostly) mobile audience. Wong Fu's Just Another Nice Guy is a perfect example of this!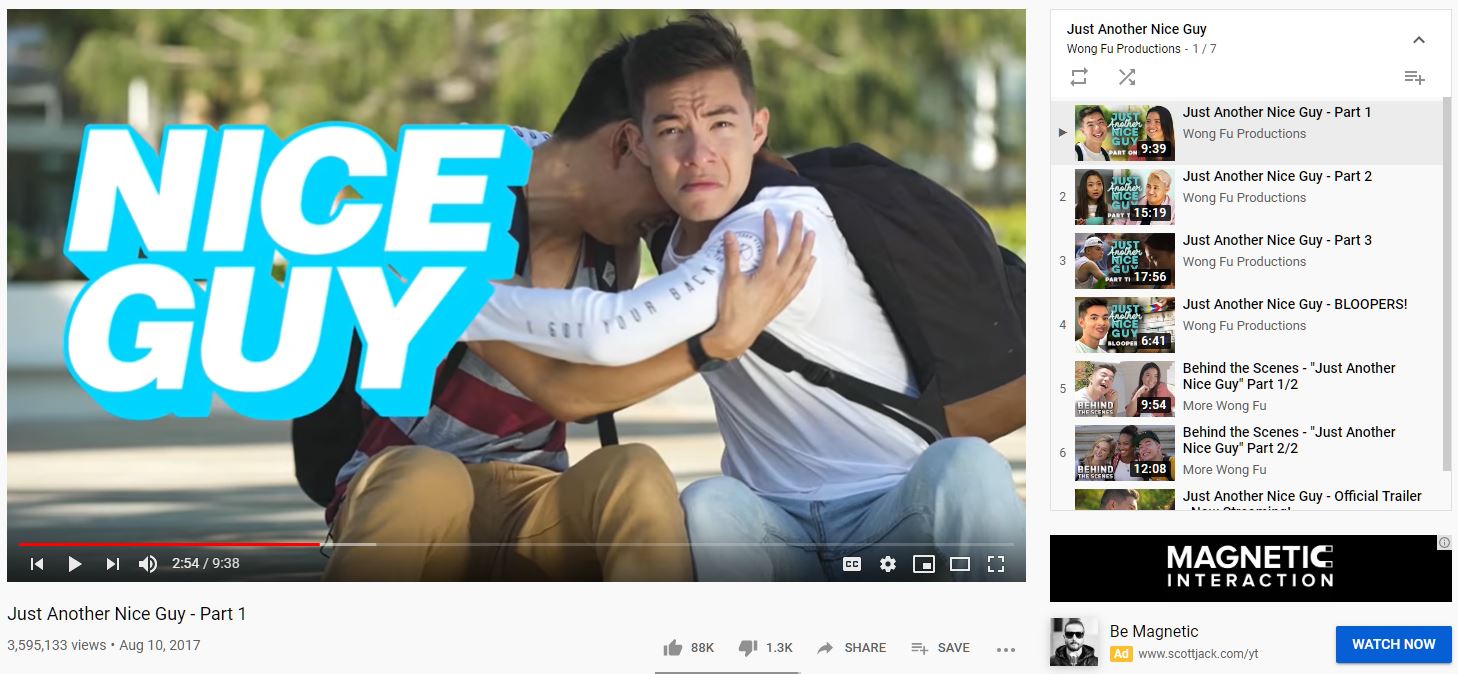 #3 Use Subtitles and Text Overlays
As most of your audience will be watching your videos in silence on their mobile devices, it makes sense to include text fly throughs and subtitles to get the message across.
Here are some ways to do so:
Use the in-app subtitling tool: Instagram, TikTok and YouTube have their own auto-captioning tool. I understand that LinkedIn has it available too. Try them out!
Use a Video Editing Tool: There are several video editing tools that allows you to add your own subtitles to your videos like CapCut, iMovie, Movie Maker, Filmora, Clideo and others like them.
Use a Video Transcription Service: Rev.com helps you to convert your audio in your videos to text at US$1.25 per minute of video (their prices have just increased recently!)
Use an App: There are two that I use which helps to produce subtitles on the fly: Clips by Apple and Clipomatic, or others like Kapwing, Caption This and AutoCap.
#4 Watch Your Technical Video Production Skills
Beyond these areas that are specific to producing social media friendly videos, there are tonnes of other things which you need to look out for when creating a video.
Here are some of the most common areas to take note of:
Write a Script: The best videos are often pre-scripted so that the person being filmed knows exactly what to say, where to look, and what to do.
Hire Right Talents: OK, this can be you! Or if you're shy (or just plain look bad in front of a camera), you can work with professionals.
Check Your Audio: If you're recording audio from a live source, ensure that you use the right equipment. While a microphone will be nice, most smartphone earpieces may also have a fairly good microphone that you can use.
Beware of Shaky Videos: Most of us are unable to hold a video camera, DSLR or smartphone without shaking it. To prevent your video from shaking too much (and nauseating your viewers!), consider either mounting your device on a tripod, getting another person to film it for you, or use a gimbal.
Lighting and Background: Make sure that you shoot your video in a place that is well illuminated, and avoid dark corners or shadows. Do also consider if your background is suitable for the message that you wish to convey in your video.
Watch this video for more tips on video production:
Conclusion
And there you have it: all of the strategies and tactics you need to produce impactful videos for your social media marketing campaigns!
OK, it isn't possible to cover everything in one guide. What I've produced here is just an excerpt of what you need to know to script, film, produce, and publish effective social friendly videos.
Let me know if this article has been useful—drop your comments below!